For the fourth year in a row, flags depicting some of New York's most iconic things will be flying high by Rockefeller Center.
Now through the end of the month, the free and open-to-the-public art display The Flag Project will take over the plaza in celebration of NYC eateries like Pebble Bar, Samea, Lodi and Jupiter's and the delicious dishes that each one of them serves.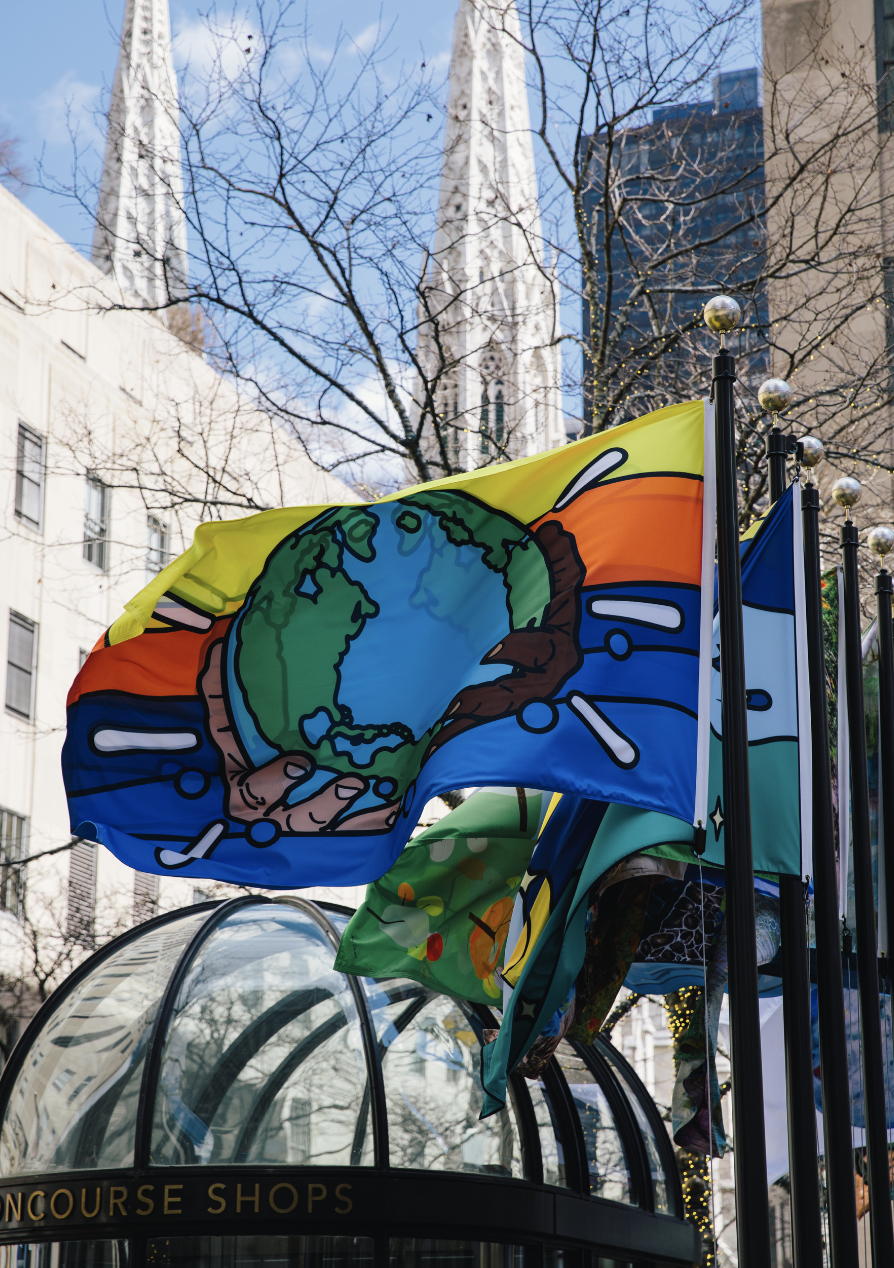 The project first kicked off during the COVID-19 pandemic as a way to celebrate New York's resilience and provide support to an industry that was reeling from the negative effects of a global shutdown.
This year, food rescue organization City Harvest has teamed up with Rockefeller Center to present the exhibit, which takes over the 193 poles traditionally adorned with the flags of the United Nations' member states.
The revamped beams will feature crowd-sourced art fitting the project's 2023 theme: New York City's global cuisine and international cultures.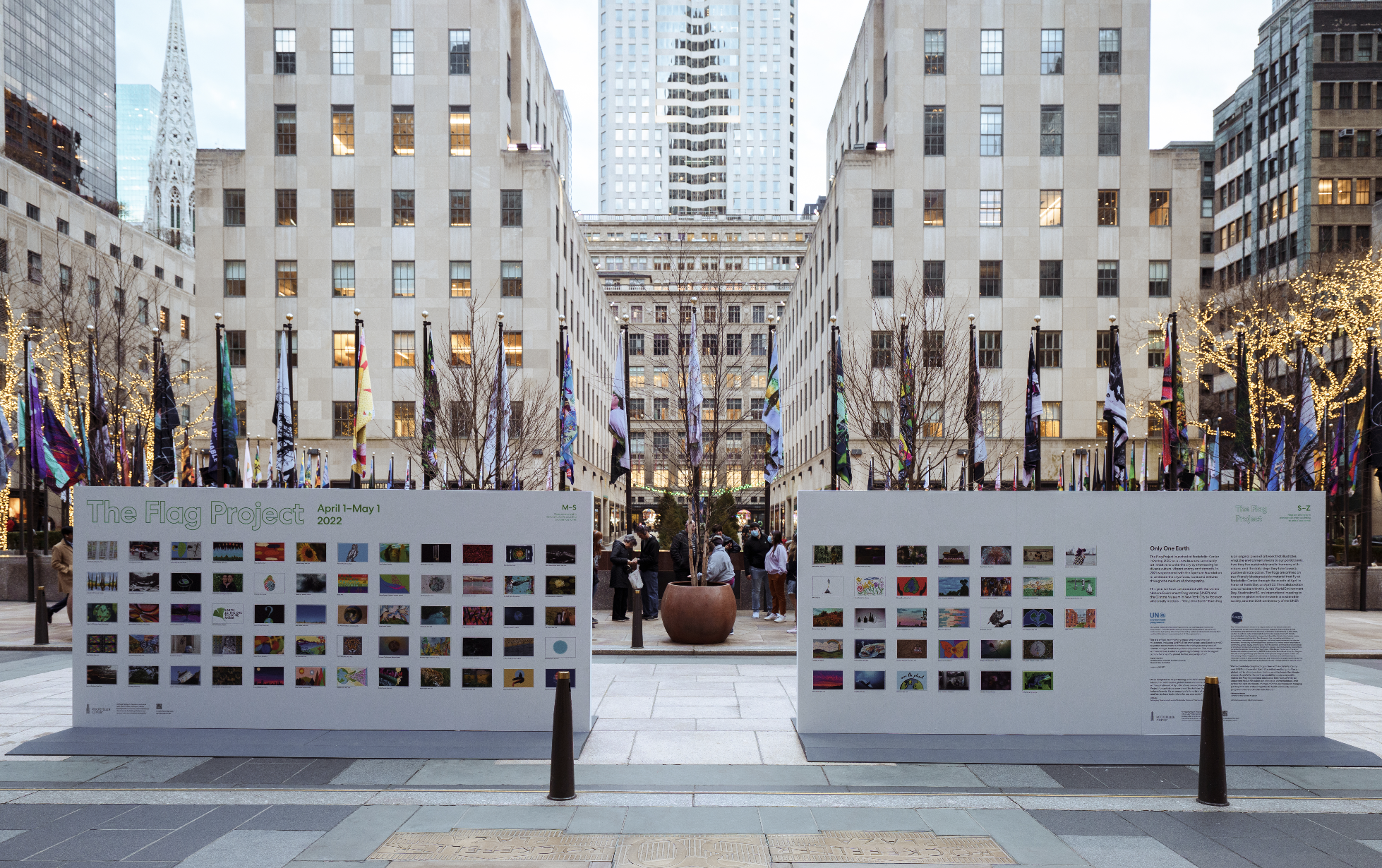 "Participants and artists of all skill levels [have submitted] artwork inspired by their most memorable food memories in the city—an unexpected meal at a hole-in-the-wall restaurant to an unforgettable Michelin-starred meal at one of the city's greatest restaurants," reads an official description of the project.
Famous gastronomic personalities like Eric Ripert, Tom Colicchio and Geoffrey Zakarian have also submitted their designs, as have fashion designer Jenna Lyons and illustrator Julia Rothman. Some of the selected submission will be flying alongside images paying homage to the slew of new restaurants that have recently opened by Rockefeller Center and have inspired the sorts of think pieces about the re-birth of the area that have defined local media columns in the past few months.
"Food brings families together and food brings our city together," said Jilly Stephens, the CEO of City Harvest, in an official statement about the project. "We are honored to partner with Rockefeller Center and some of our city's best chefs and fellow New Yorkers to spotlight the foods that make our city the diverse, delicious place we call home."