Folks strolling along Sixth Avenue between 42nd Street and 59th Street might have noticed a series of new medallions hanging off area lampposts this past week.
The decorations depict the emblems of each nation and territory in the Western hemisphere and, believe it or not, they were first displayed back in 1959. However, after years spent surviving New York City's pretty unpredictable weather patterns, most of the medallions had fallen into disrepair with only 18 of the original 300 still standing. The city decided to fix the issue last fall, when Ydanis Rodriguez, the commissioner of the Department of Transportation, announced the official creation of new medallions to replace corroded ones and others that were removed.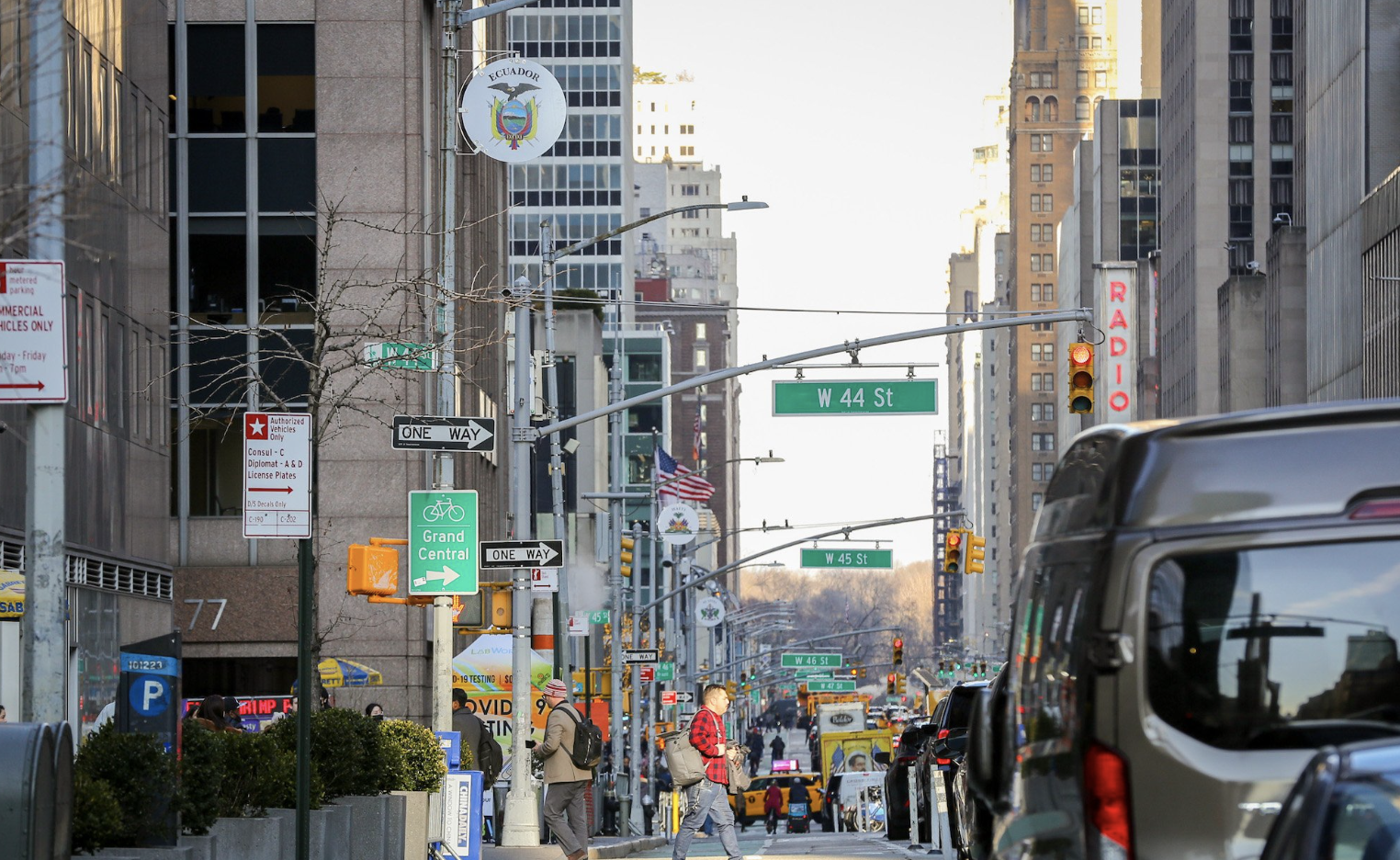 Fast-forward to this week and the city unveiled the first nine of 45 new medals set to hang on lampposts in the near future. The first set of newly installed objects represents the following countries: Argentina, Colombia, Dominican Republic, Ecuador, Haiti, Mexico, Puerto Rico, St. Lucia and Uruguay.
The meaning behind the objects goes way back to the end of World War II in 1945 when then-mayor Fiorello LaGuardia renamed Sixth Avenue the Avenue of the Americas as a way to celebrate the new world order. About 10 years later, mayor Robert Wagner presided over the installation of the 300 original medallions along the street as a way to honor, according to an official press release, "a post-war unified hemisphere."
"The creation of the Avenue of the Americas in 1945 was a great gesture that celebrated the cultures of our hemisphere, and these beautiful new medallions now once again properly honor the nationalities of so many of the people who live, work, and visit New York City," said Rodriguez in an official statement.
Also reflective of the multiple cultures that lay claim to our city, the medallions have come to symbolize New York's devotion to globalism and, of course, the importance of the town's own history.
No word yet on when the other medallions will be set up but we'll surely be on the lookout for them.