There is much to talk about when it comes to Unregular Bakery, the new shop by the owners of the pandemic-born (and viral hit!) Unregular Pizza now open at 124 4th Avenue in Union Square.
Let's start with the menu, which was co-created by founders Gabriele Lamonaca and Paola Sinisgalli alongside chef Warren Rojas.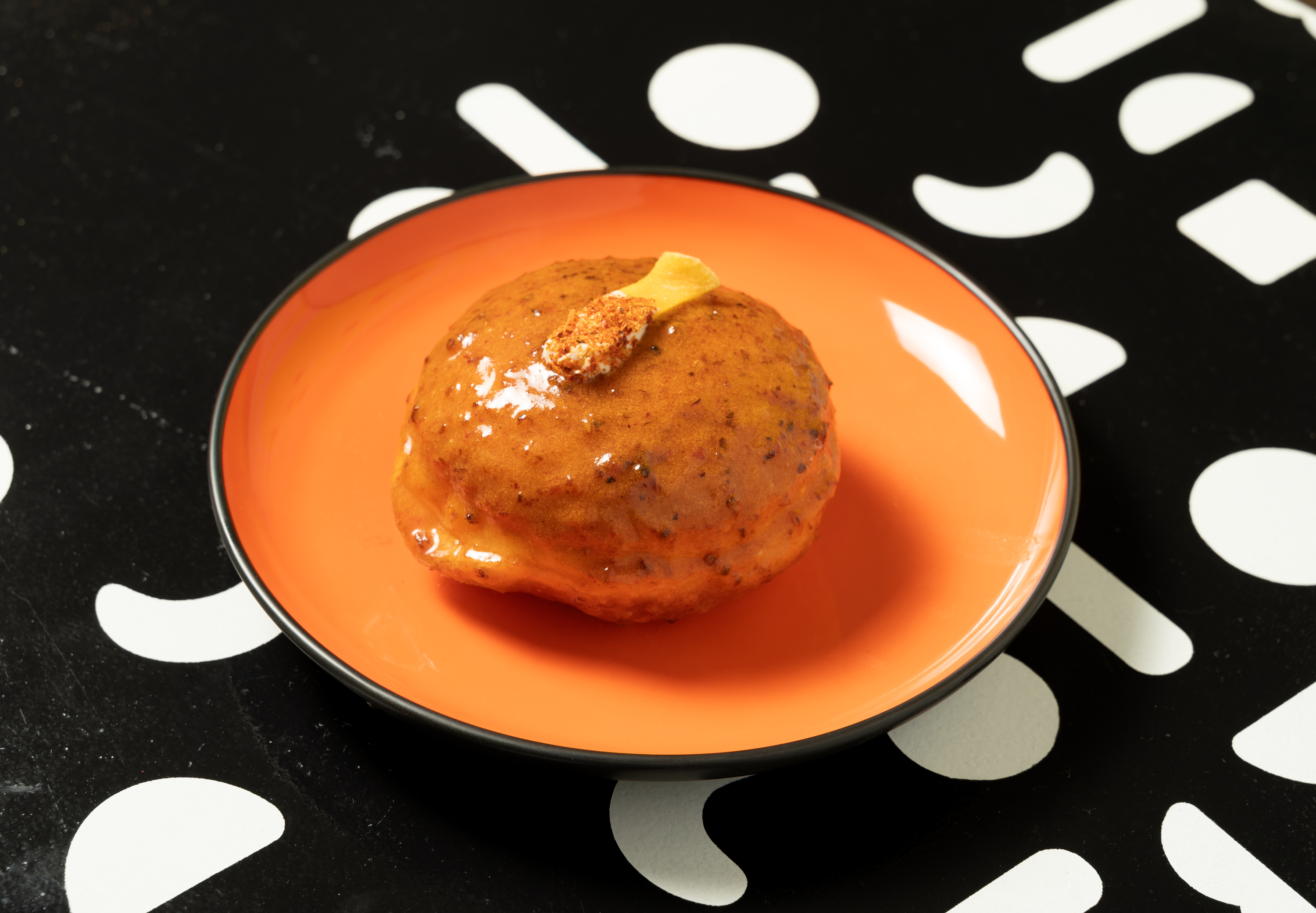 Clearly devoted to traditional Italian flavors, the bakery offers a vast variety of interesting treats that not many other places in New York can lay claim to, including a Bufala croissant made entirely with buffalo butter imported from the province of Manfredonia, Apulia, and the Bombaspritz, which is basically the pastry version of an Aperol Spritz, this one filled with orange pastry cream, Aperol and prosecco caviar made using molecular cuisine, dipped in white chocolate and topped with a caramelized orange peel and Aperol caviar.
But if you're going to allow yourself a single sweet, make it the bombolone di grano arso, which oozes with stracciatella, capicollo and sun-dried tomato paste, made following one of the most ancient dough recipes in the world: gleaning.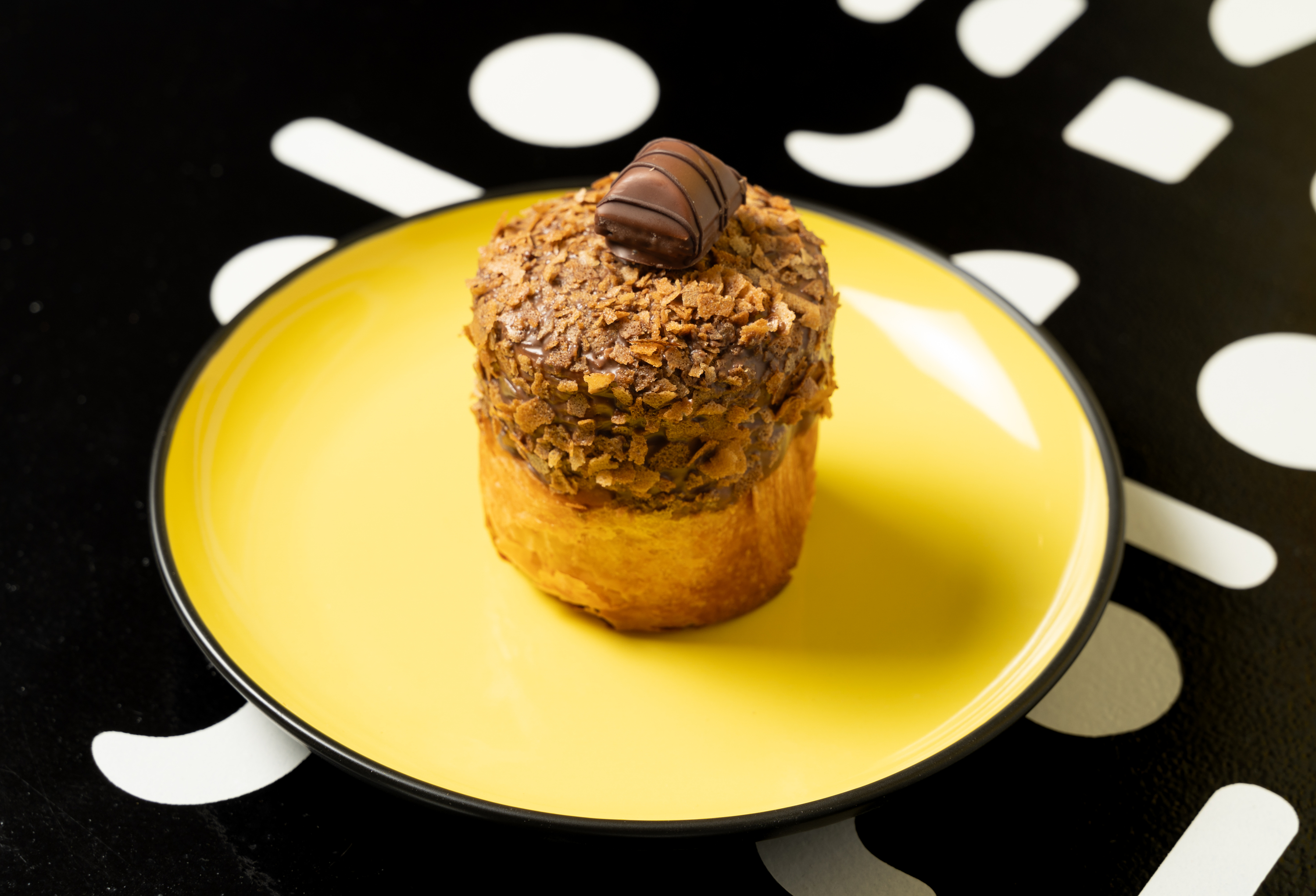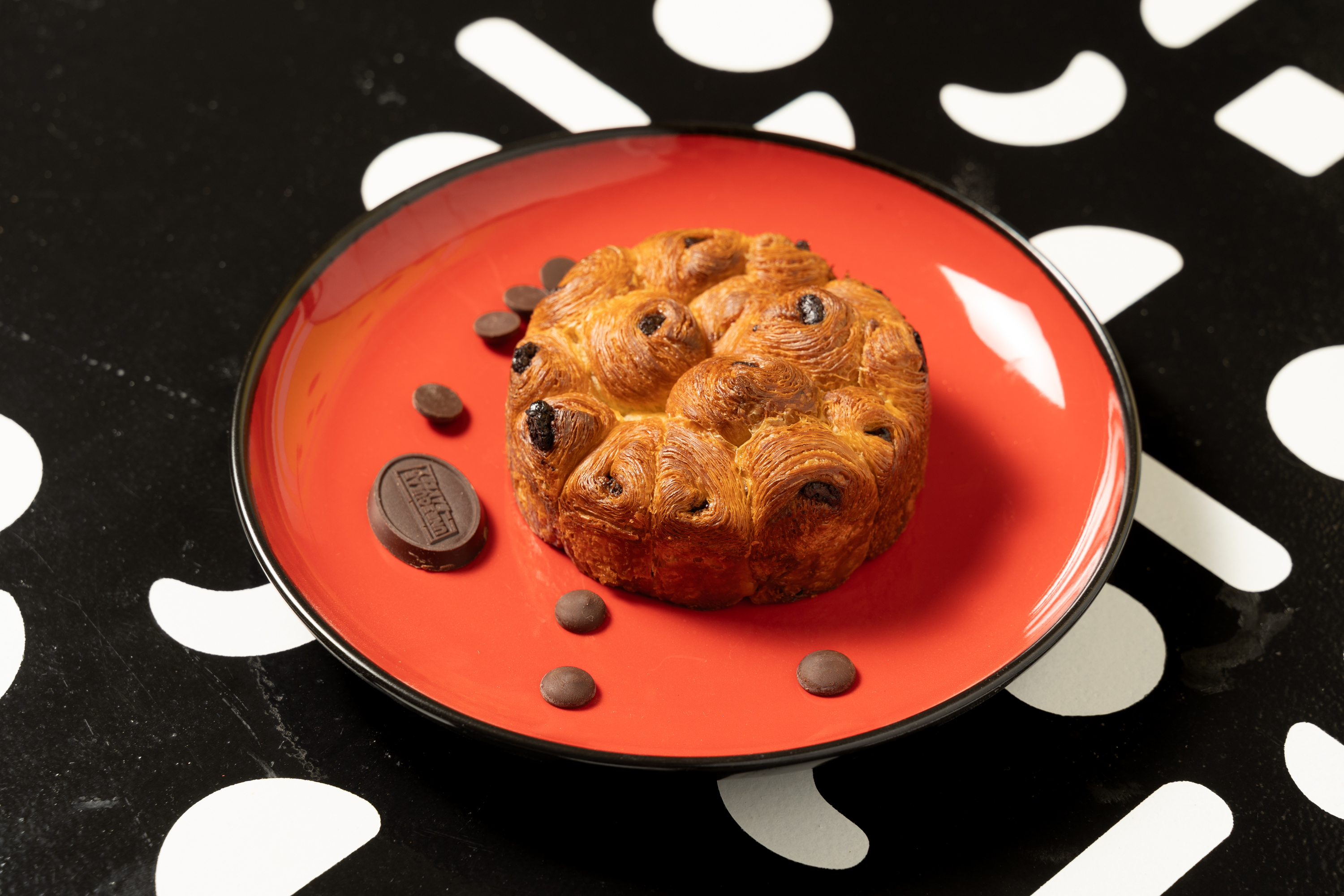 During the feudal era in Apulia (now known as Puglia, a region in southern Italy), farmers would burn leftover plant stems on the ground after harvesting. Traditionally, given the steep cost of flour, those less fortunate would collect any of the grains that hadn't been burnt and turn them into a smoky flour that they'd then use in their cooking. The practice, known as gleaning, is one of the many culturally significant culinary processes implemented at Unregular Bakery.
It's clear that the folks at the Unregular brand have a flair for the creative, as demonstrated by the business' origin story (Lamonaca started off bartering homemade pizzas out of his Harlem apartment during the pandemic) and the owners' intention to launch the city's very first bombolone festival this November.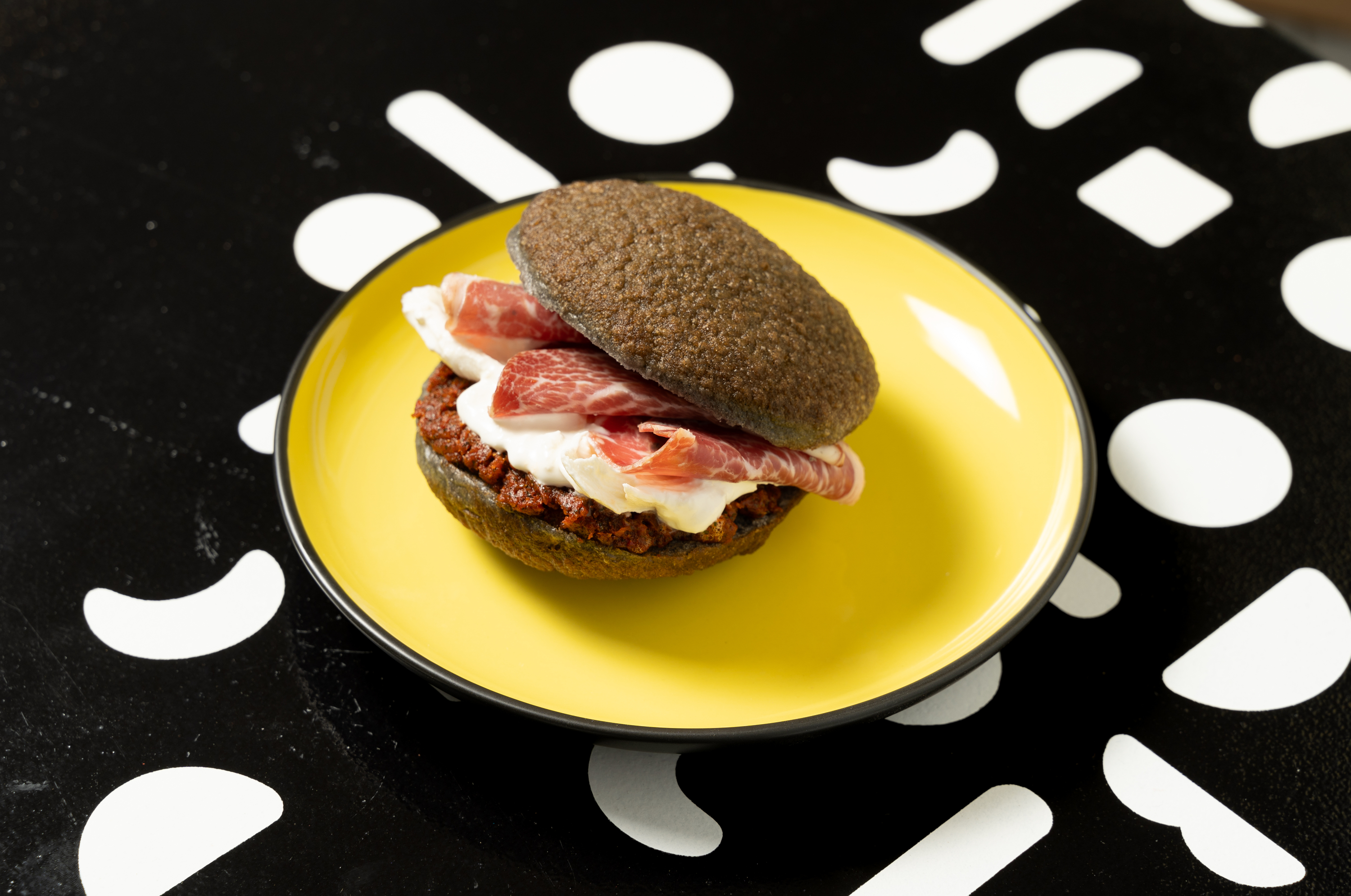 In case you were wondering, bartering will also be accepted as currency at the bakery, just as is still the case at the various Unregular Pizza locations around town. Sign up for the system online and you'll be able to swap clothes, experiences, food and more for any of the outstanding menu items on offer.
You might even want to consider investing in the bakery's pastry and coffee subscription, which costs $124 per year and grants you a monthly special package that includes two coffees, two croissants and two small cakes. A great holiday gift for your loved ones, perhaps?