If you're looking for a different sort of staycation, consider booking the Street Art Suite at The Dominick Hotel in Soho—the beautiful, 1,700-square-foot, two-bedroom Landmark Penthouse has basically been turned into a livable gallery displaying the works of famous American artist Paul Richard.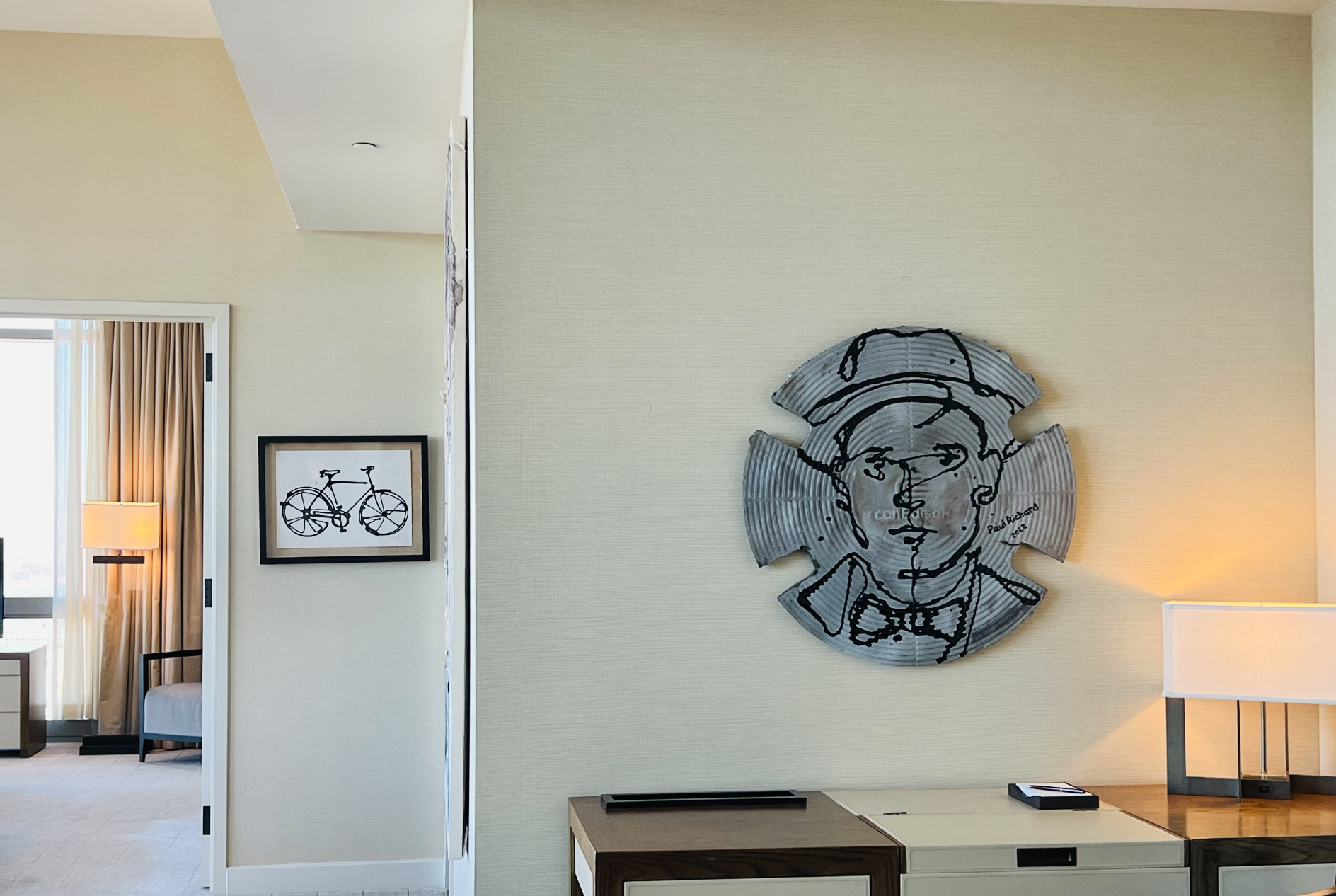 The hotel at 246 Spring Street by Varick Street offers spectacular views of local landmarks—from the Empire State Building to One World Trade Center and more—but also allows guests to shop art pieces off the room's wall, including altered New York City street signs, hung-up paintings, a drip piece on a reclaimed door and more. (Richard is known for his signature black paint drip style.) The various works will rotate every few weeks, effectively turning the 44th-floor room into an exhibition space.
What's more, Richard can also be commissioned to work on your very own portrait during your stay. What better way to memorialize your staycation than a unique piece of art?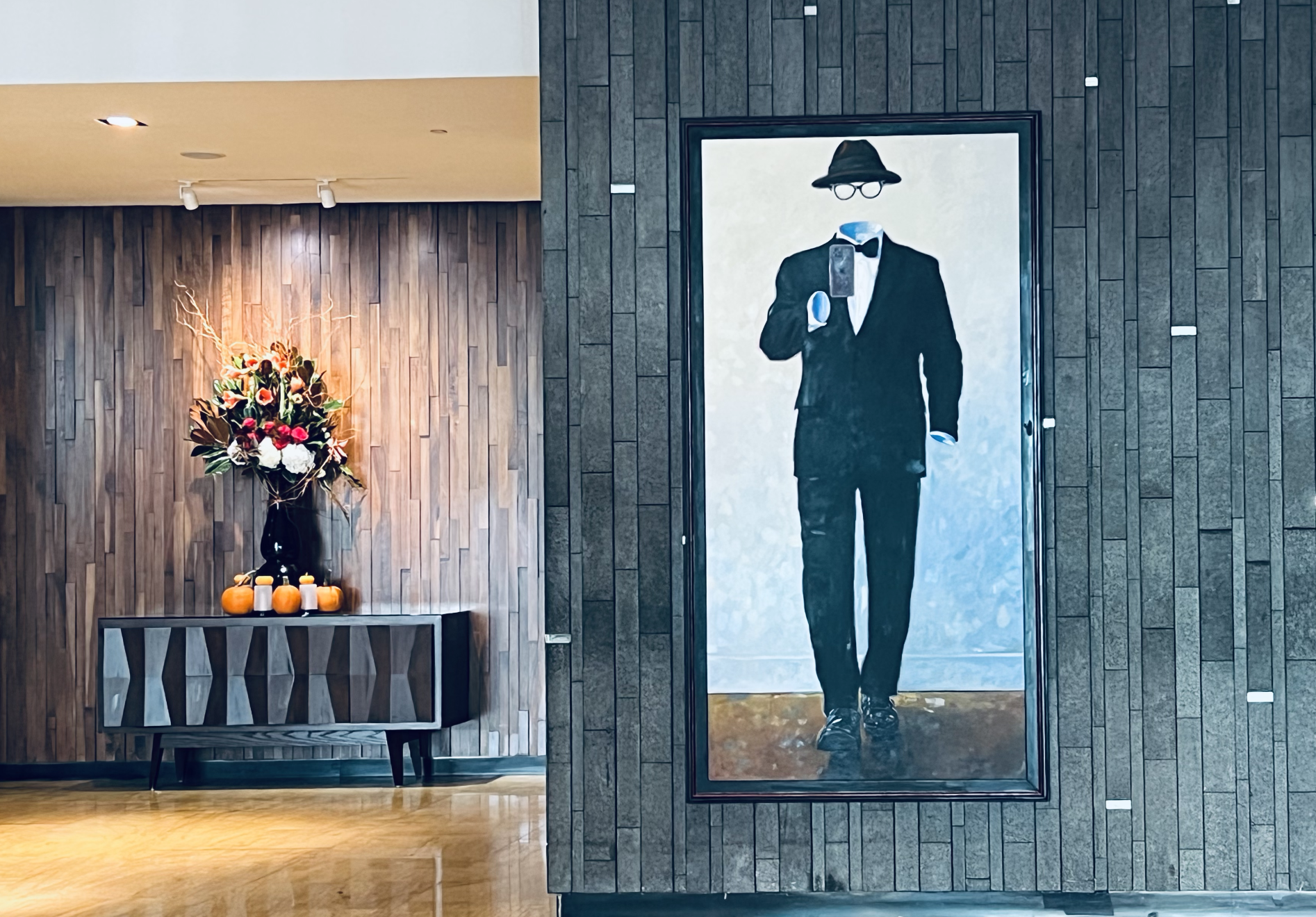 You'll notice a number of other works by Richard on display all throughout the hotel, including an 80-by-40, daisy-clad piece from his "Invisible Man" series in the lobby and another elaborate pick at the entrance of the destination.
Upon reservation, which could be made through March 30, the hotel will connect you directly with the artist to discuss the one-of-a-kind work, making the entire experience that much more exciting.
As for the giant room itself, guests will enjoy the two en-suite marble bathrooms that each boast a stand-alone shower, a large living space and a kitchen defined by granite countertops, a Nespresso machine, a wet bar and more. Talk about relaxation.
The price of the room depends on which and how many nights you plan to spend on premises, but you can expect a starting price of $10,000 a night. You can book your Street Art Suite stay right here. Happy staycationing!