The "Queen of Thanksgiving," Martha Stewart, is opening her home for a once-in-a-lifetime experience ahead of the big holiday.
Through Booking.com, you can book Martha Stewart's Thanksgiving-Inspired Farm Stay, which will be offered on a first-come, first-served basis, which means you need to be first in line when the booking opens on November 16 at noon EST.
RECOMMENDED: The 21 coziest Airbnb cabins near NYC for the perfect city escape
Stewart's beautiful, 10,764-square-foot home sits on 150 acres of "perfectly manicured" grounds in Bedford, New York—a little over an hour's drive from midtown Manhattan.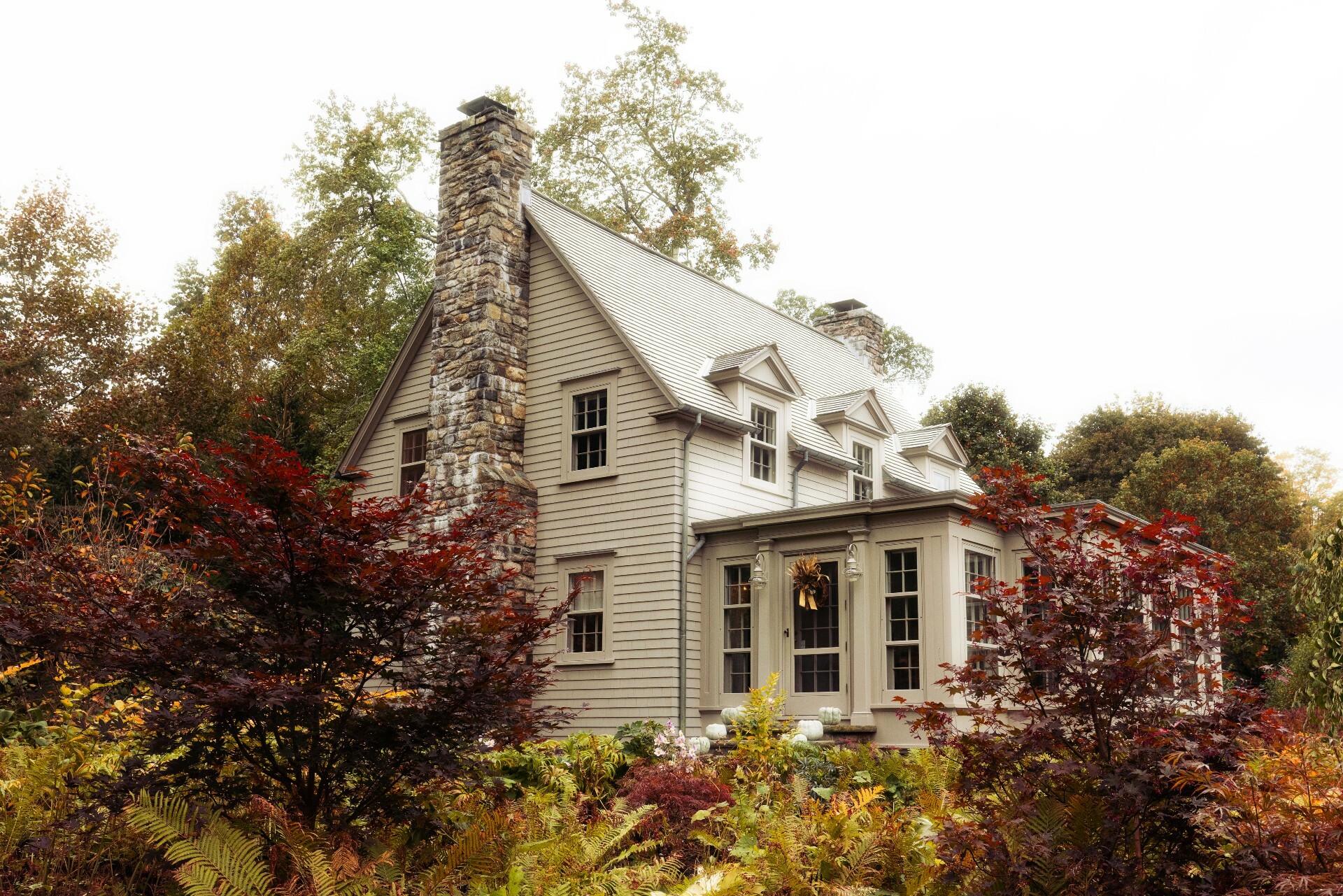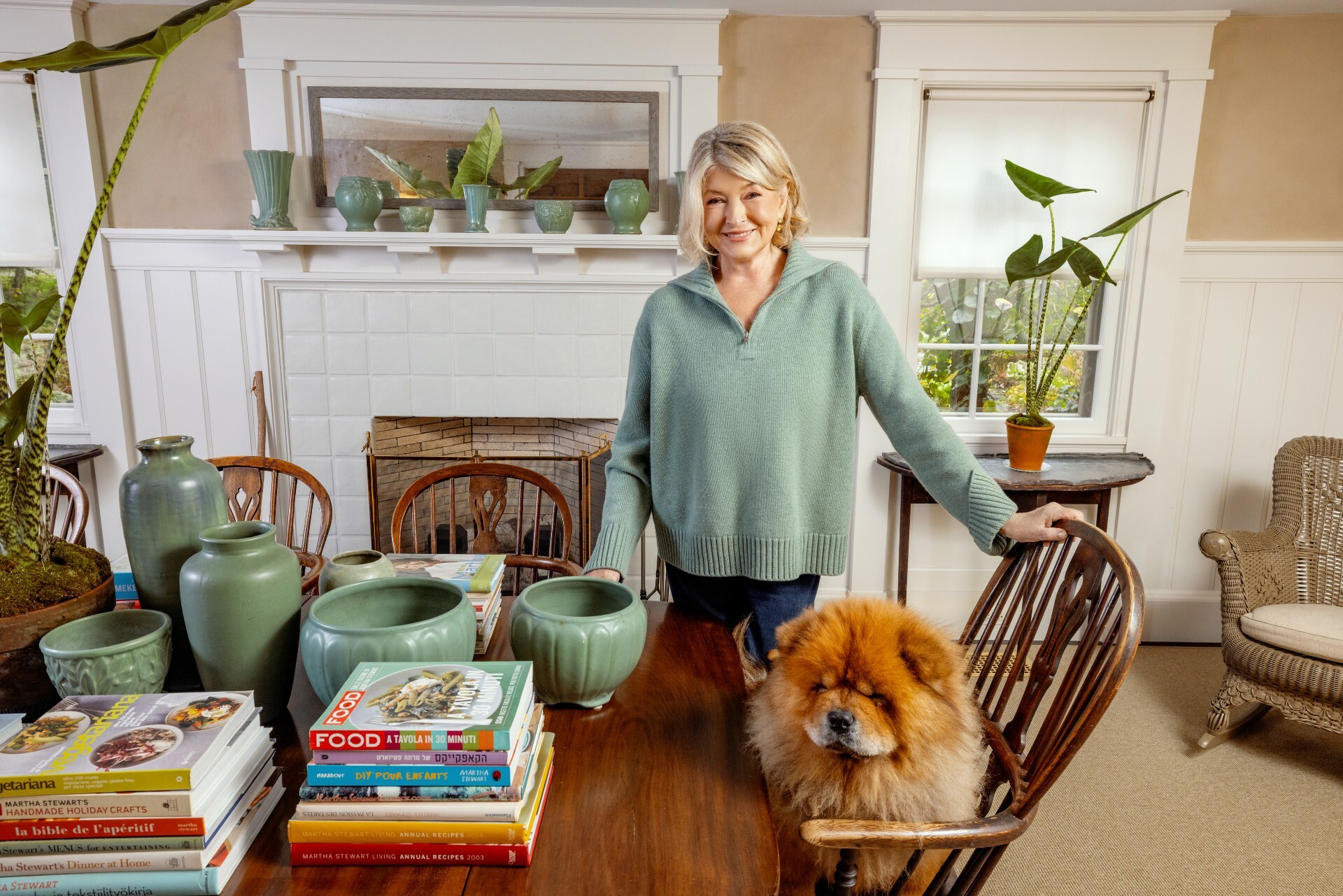 The stay includes room for two people 21 and older, who will stay in two bedrooms, with two bathrooms, a full kitchen, and an outdoor terrace and garden, among other amenities at the property's Tenant House.
Lucky bookers will get a guided tour of the property by Martha's Head Gardener Ryan McCallister, which includes a stop at Stewart's "Insta-famous" chicken coop, gardens and stables; a table setting and wreath-making demo with Executive Director of Design, Kevin Sharkey; an actual brunch with Martha herself, prepared by James Beard Award-Winning Chef Thomas Joseph; and signed copies of Stewart's prized cookbooks and other treats "to ensure guests are Thanksgiving-ready."
Some interesting tidbits can be found in the small print:
Guests are subject to security screening prior to entry onto the Property, which will be performed by Martha Stewart's security team, and may include searching guests' luggage for contraband, and weapons or other items that are prohibited on the Property. The Lender and Talent reserve the right to reject the Guests based upon findings from the screening, upon their discretion.
Guests staying at Martha Stewart's Thanksgiving-Inspired Farm Stay on Booking.com must behave as good citizens during their stay and be cooperative with all the staff present on the premises. In the event a guest engages in behavior that (as determined by Booking.com or any other provider in its or their sole and absolute discretion) is inappropriate, or threatening, illegal or that is intended to abuse, threaten or harass any other person, Booking.com reserves the right to terminate the experience early.
Guests must not wear shoes inside any building. Soft-soled slippers or non-skid socks are to be worn inside residences and will be provided upon arrival.
Guests will be required to sign a non-disclosure agreement with a Martha Stewart representative upon arrival for privacy / security purposes.
Food and drinks supplied by Booking.com may contain gluten, dairy and nuts.
Guests' access to the grounds will be limited to the scheduled tours.
Guests are not permitted to prepare meals in Martha's Tenant House.
This property will not accommodate hen, stag or similar parties.
The experience is bookable on a first-come, first-served basis on November 16 at noon EST, and will take place November 18–19 for only $11.23 (in honor of Thanksgiving's date).
"I'm thrilled to welcome you to my beautiful Bedford farm and look forward to treating you to many of my favorite fall traditions," Stewart said in a statement. "After all, it's never too late to learn how to make the perfect wreath or set a beautiful table! I hope you enjoy your stay and take this time to unwind and unpack your creativity. There's truly no better place to spend a perfect autumn day."