The beloved Hudson River Rail Excursion is back for the year!
Starting February through November, folks will get to travel aboard two restored railroad cars from 1948, which actually have official names: Tavern-Lounge No. 43 and Hickory Creek.
Tickets will go on sale on this website on January 20 and then again on February 17 but you can already consult the schedule below: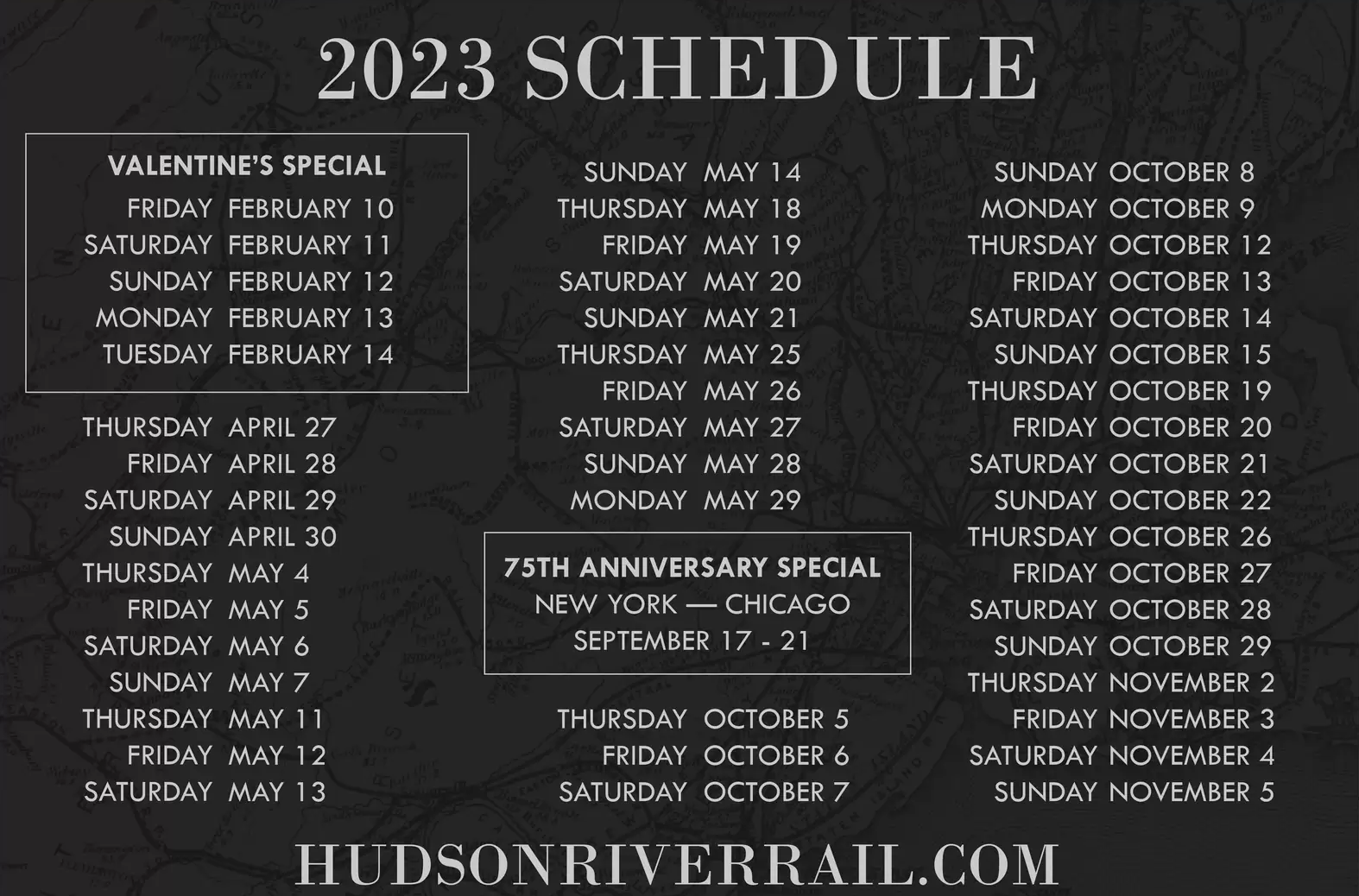 All trains will leave the Moynihan Train Hall in Penn Station and arrive in upstate New York, at the Albany Rensselaer station, a bit over two hours after departure time. Price of entry is a little steep at $349 per person but it does include a full meal, appetizers, beer and wine.
This year, in honor of the 75th anniversary of the first Hickory Creek trip back in 1948, 30 passengers will also get to ride from New York to Chicago in a special train that was recreated to remind of the original. The price tag? An all-inclusive $2,500 per rider.
If you're not willing to splurge like that, consider riding the Valentine's Special Train for a romantic trip that includes first-class service, a six-course tasting menu complete with wine pairings for $299-$399 per passenger, depending on which train you opt for.
Overall, the experience is clearly an expensive one, even when choosing regular priced tickets, but there's just something about seeing the state from a train car that is sure to fill you with wonder and make the entire shindig worth every penny.