Heads up! We're working hard to be accurate – but these are unusual times, so please always check before heading out.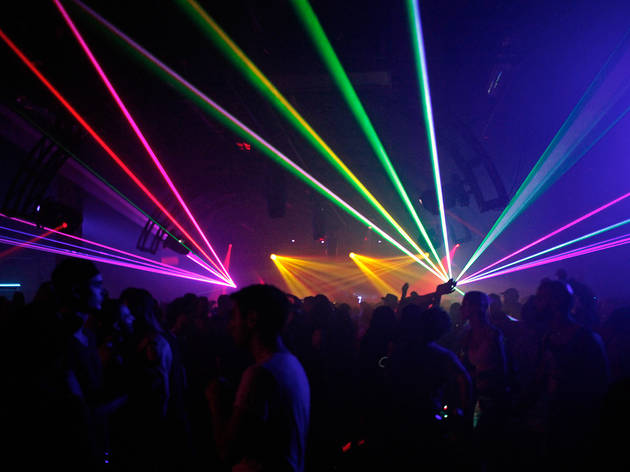 The best dance songs of 2015
Now that this year is drawing to a close, we've narrowed down our favorite electronic and dance music songs of 2015
If there's one thing real New Yorkers pride themselves on, it's being in the know about art and culture. To that effect, we've made it easy for you to get acquainted with the best dance music tracks of 2015 featuring some of the city's top DJs. It would be wrong to call this list an amuse bouche—these tracks stand on their own—but if you're hungry for more, our list of the best dance music albums of 2015 is a good complementary course.
RECOMMENDED: Check out more of NYC's best of 2015
The best dance songs of 2015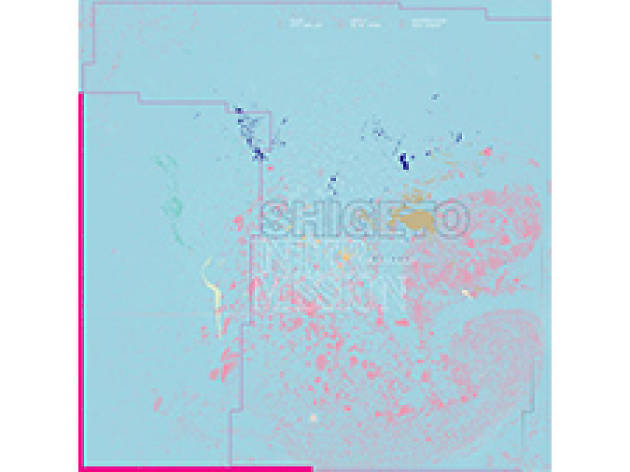 Zach Shigeto Saginaw has had quite a 2015. The producer/percussionist turned in excellent remixes for Quantic, Heathered Pearls, Paul Chin and Andreya Triana, and finally got around to releasing a long-promised collaborative EP with L.A.'s Devonwho. But the crown jewel in his output has to be the beautifully strange Intermission EP for his long-standing home at Ghostly International. "Pulse" is 7 minutes of pure stuttered beauty that, like Shigeto himself, must be experienced live.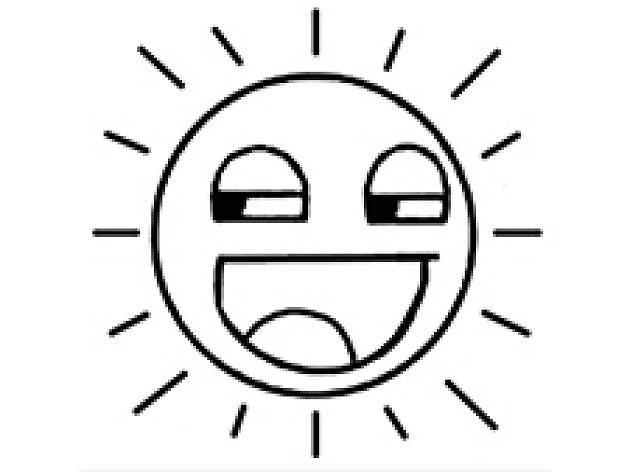 19. Jagwar Ma & Dreems, "Another Day in the Sun"
Jono Ma, formerly of U.K. rockers Lost Valentinos, pulled what's fast becoming known as the old "British Bait and Switch" by stepping away from his former band, finding himself (musically speaking, of course), and returning with a new outfit and record, so unexpected yet focused that it makes people forget all about whatever they did before. 2013's Howlin' was that record and this fab one-off collabo w fellow Aussies Dreems is the first new material since then.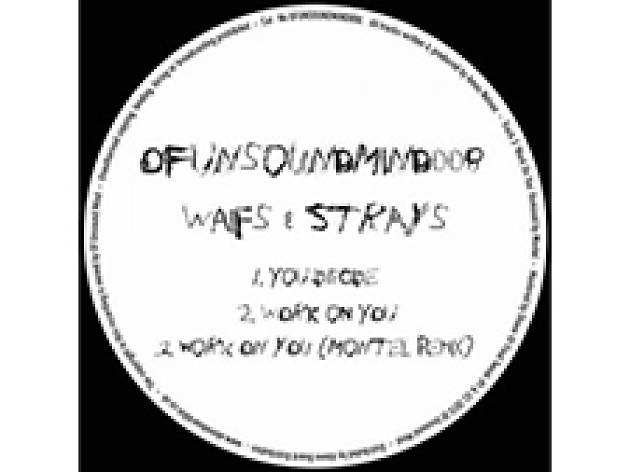 18. Waifs & Strays, "Work on You" (Montel Remix)
The "Bristolian Bastard Boys of House" have had releases on Madtech, Futureboogie and Hot Natured, until a health issues forced Rich Beanland to take time off with Amos Nelson continuing alone. Well, you'd never know it from the continued strength of their output, with this remix from fellow Brit Montel on their excellent new EP.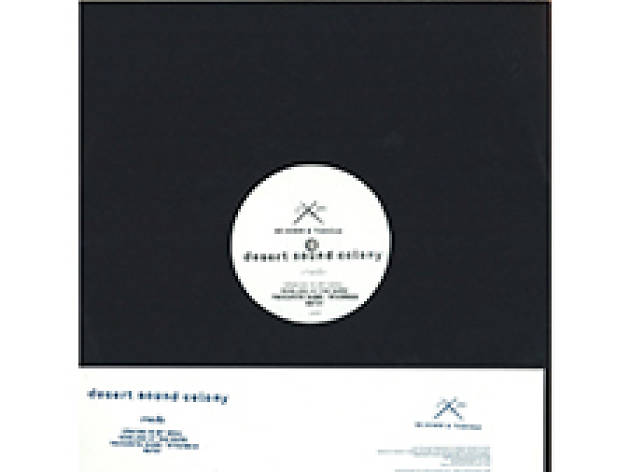 17. Desert Sound Colony, "Favorite Game"
Desert Sound Colony's sound of "isolation in the British countryside" is becoming harder and harder to maintain these days after being signed to local-dance music powerhouse label Scissor & Thread and being tapped to open for Bob Moses on their North American tour. With recent online mixes for THUMP, the S&T Podcast and a grip of unique covers for artists like Björk, Bowie and Slowdive, the expansive sound of the indie-inspired dance act isn't going anywhere remote anytime soon.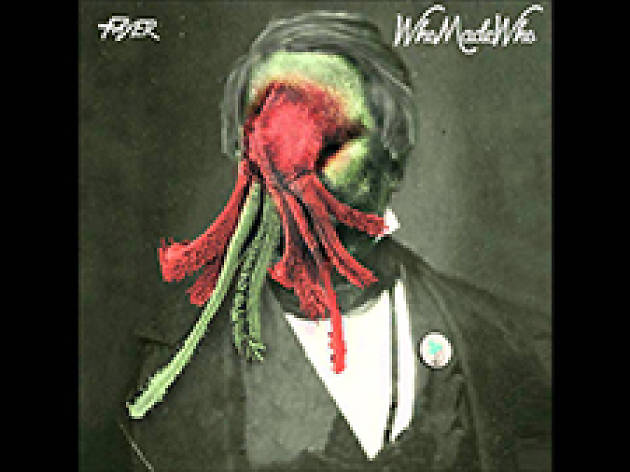 16. WhoMadeWho, "Dreams" (Few Nolder Remix)
After a somewhat quiet (for them, at least) couple of years, WhoMadeWho came blasting back with a beautiful new LP (2014's Dreams) and six EPs of new material and excellent remixes. Any one of them could have easily made it on here, but for sheer beauty and a keyboard line that recalls The Orb, Lithuanian producer Few Nolder's out-there "dream" wins.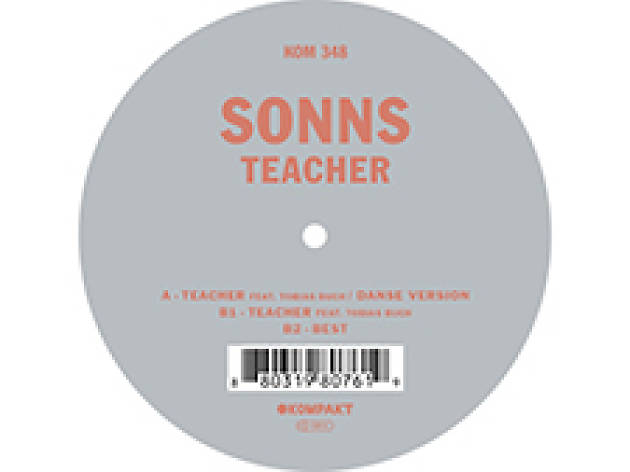 15. SONNS ft. Tobias Buch, "Teacher" (DANSE VERSION)
SONNS is Alexandre Mouracade (who, with Travis Kirschbaum is also half of DJ duo Split Secs and runs L.A.'s Machine Limited label) and Tobias Buch (who, also records as Red Baron and is lead singer of groovy indie-popper the Late Great Fitzcaraldos). "On My Mind," their groovy 2013 collaboration lit up discerning dancefloors the world over and will only now be leaving record bags to make space for its excellent sequel.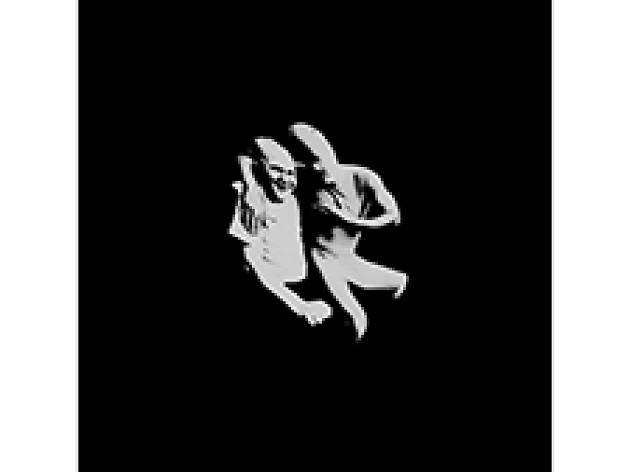 14. Kenton Slash Demon, "Harpe"
Kenton Slash Demon believe in the rule of threes. After introducing themselves to the world in 2009 with the three-pronged bomb that was Khattabi, the producers slowly rolled out the "Schwarzschild Solution" EP trilogy over the next three years, disappeared for another three then finally returned in 2015 to drop three new releases, with U.S. gigs in three states and dropped—you guessed it!!— three new online mixes. Now, care to guess how many members make up the group?? Two. But they're both really talented.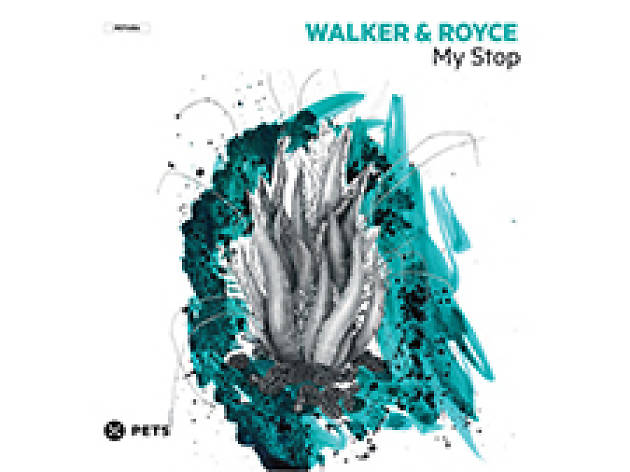 13. Walker & Royce, "Seventeen"
Local boys done-good Gavin Royce and Sam Walker made names for themselves as hard-working bearers of a very traditional deep house sound on Nurvous Records, Moda Black and Crosstown Rebels. But for their Pets Recordings debut, the duo break rank by mixing styles-upon-styles on two surly bangers with pitched up (and down) vocals and for the most bizarrely mental dancefloors anywhere.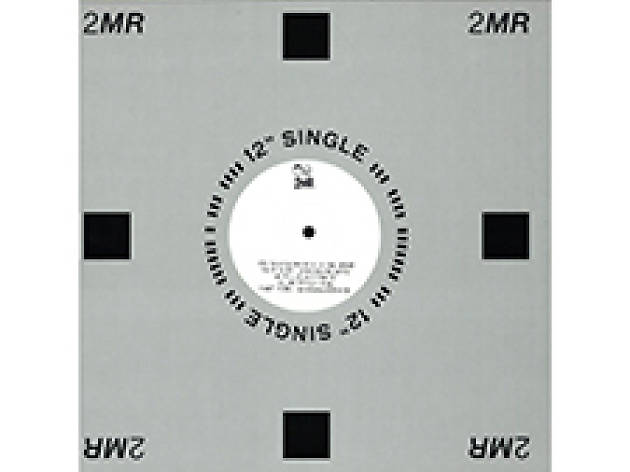 12. Felix Dickinson & Jaime Read, "Warehouse Days"
Two absolute legends of the UK house scene team up for a release on an American veteran of the italo scene's new label. Former Italian Does it Better-man Mike Simonetti has wisely recruited Read and Dickinson for a co-production on his new NYC imprint 2MR Records, yielding better "Days" for us all.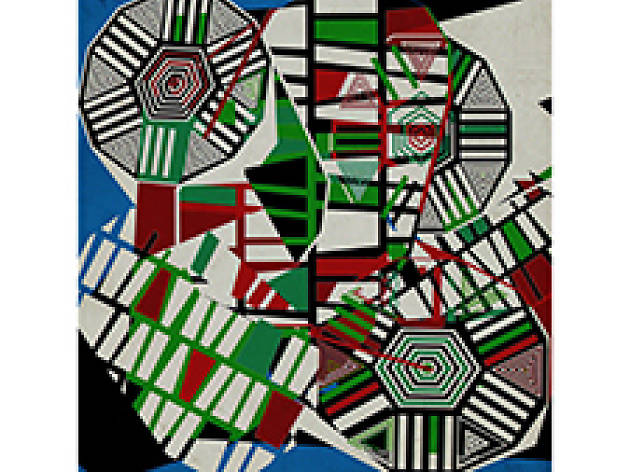 11. Detroit Swindle, "Figure of Speech"
Fun fact: the Dutch duo met when one fired the other from his club for playing too many underground records. After hashing things out, they realized they had more commonalities than differences and Detroit Swindle was born. In the two years that followed, the boys released a pile of remixes (for Romanthony, Chet Faker and Hercules and Love Affair), originals (for Future Classics, Tsuba, and Kaoz Theory), and a debut LP (for Dirt Crew). Maybe one day you'll even be able to fire them from your club and join the band.
10. PBR Streetgang, "Return to Page One" (Tuff City Kids Electro Mix)
While some may only know PBR Streetgang's Bonar Bradberry and Tom Thorpe as the impeccably-dressed DJs soundtracking their summers, others may assume they are some sort of gang of beer-stained hipster hooligans from their Apocalypse Now-referencing name, while the truth lies somewhere in between. One duo though, who have intimate knowledge of the 'Gang are Gerd Janson and Lauer (AKA Tuff City Kids), who deliver two remixes (one disco, one electro) on this top 2020 Vision release.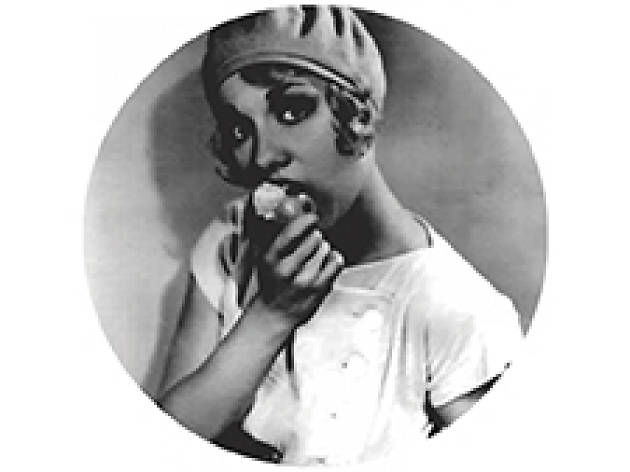 9. Black Booby, "Jungle Booby"
Booby boss Richard Rogers has taken the reins for his newest 12" release, returning the label to their re-edit roots with a tastefully groovy take on "Jungle DJ." He updates the late '70s jam from French band Kikrokos to great effect by turning into it a lost modern-disco classic that will make your boobies shake, regardless of color.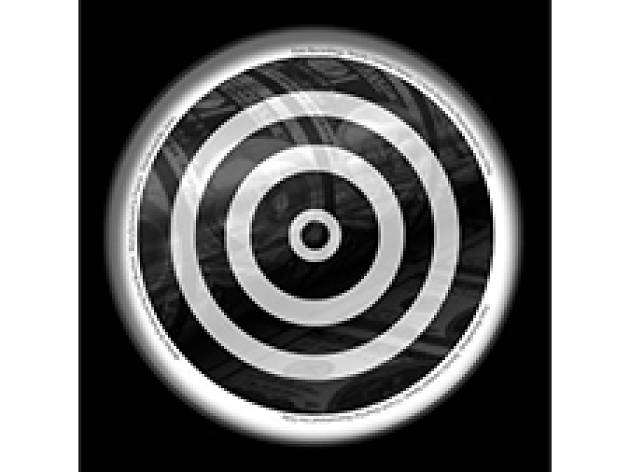 8. DJ Steef, "Shaking" (The Revenge Remix)
"Shaking" is aptly titled for a looping chugger of a jam from two longtime disco dons who, separately, never met a slow-building melody that they didn't like. But together on one track? France's Steef and Scotland's Revenge prove to be the patient professors of vintage sexual beats and they're willing to educate us all.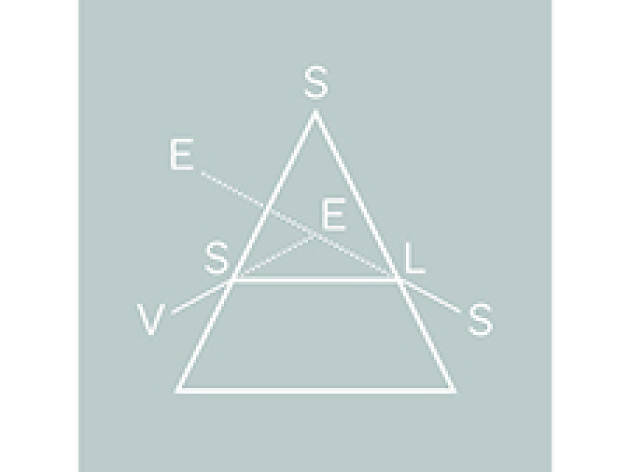 7. Vessels, "Elliptic" (Throwing Snow Remix)
Leeds, England based band Vessels, recently signed to Different Records, threw out their guitar-based formula for a more electronically percussive sound on with their third album Dilate. That risky plan seems to have paid off with stellar reviews for the album and phenomenal remixes from friends like Throwing Snow. The band have just finished up a busy summer of international festivals and will hopefully be through to your town soon.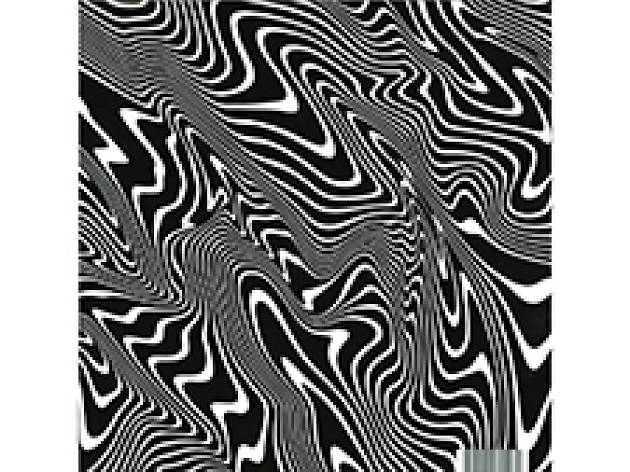 2015 was the year that the Dewaele brothers (2ManyDJs) finally released an album they'd been threatening for 8 years (as Die Verboten), returned to their remix roots (for Tame Impala and Julia) and even started a record label (DEEWEE). Luckily for us, they had enough time to do it all and do it well. Klanken, their just-down-the-road-apiece neighbors in Ghent, deliver two mighty tracks of classic acid for only the second release on the label.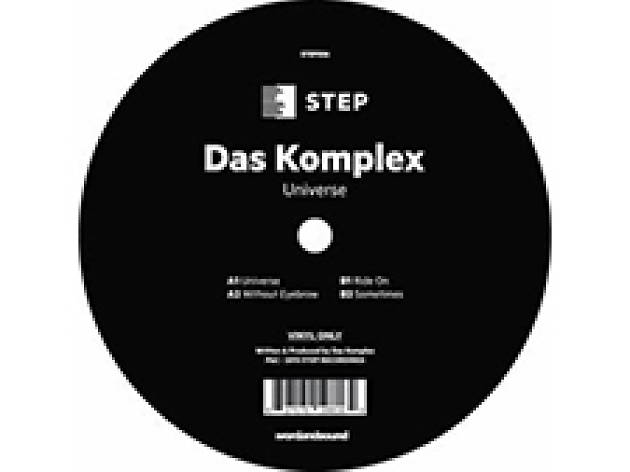 5. Das Komplex, "Universe"
Ready for some wordplay? Polish label STEP is actually just its parent label PETS spelled backwards, which it's owners, Poland's Catz 'N Dogz, are (in name, at least). STEP is their vinyl-only imprint for the rawest, roughest-around-the-edges forms of club music. Das Komplex stay true to that ethos, turning in four ethereal disco cuts well-suited for early evening or late morning sets.
Listen to "Universe"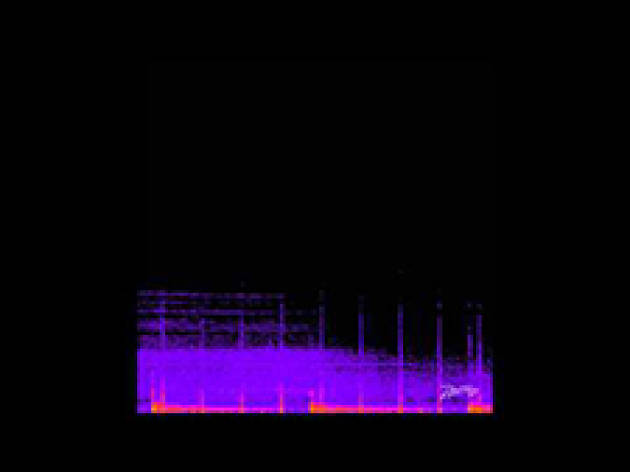 Daniel Avery's new 12'' marks the 50th release on one of the U.K.'s most adventurous labels in all genres: Phantasy Sound. Label head Erol Alkan gave the Fabric resident DJ his first big shot, and the two have remained close personally and professionally ever since, tag-teaming at festivals the world over. This is Avery's first new original solo material since his rightfully lauded Drone Logic LP over two years ago, signaling an exciting new direction for both artist and label.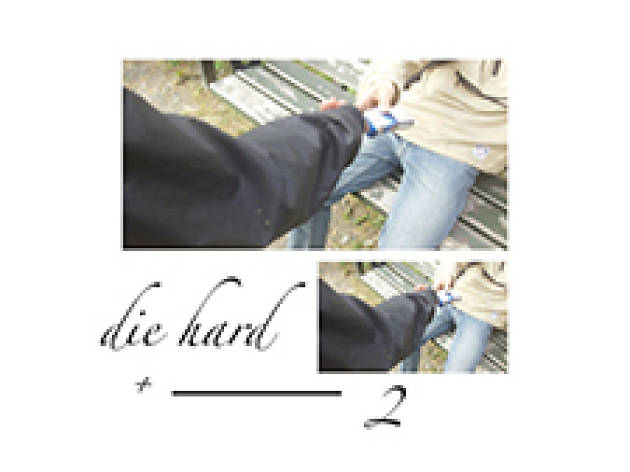 3. Baba Stiltz, "Born2Live"
Kornél Kovács, Petter Nordkvist and Axel Boman's Studio Barnhus is a Stockholm-based label and outré proving ground for producers. Their motto could be: Go weird or go home. Outside of it's otherworldliness, their sound is sonically hard to pin down. Young Swedish producer (and former ballet dancer) Baba Stiltz makes music that matches his personality: laid back and trippy. Formerly producing hip-hop beats for recent superstars Yung Lean and the Sad Boys crew, Baba now comes into his own with two great 2015 releases including another for London's Unknown to the Unknown.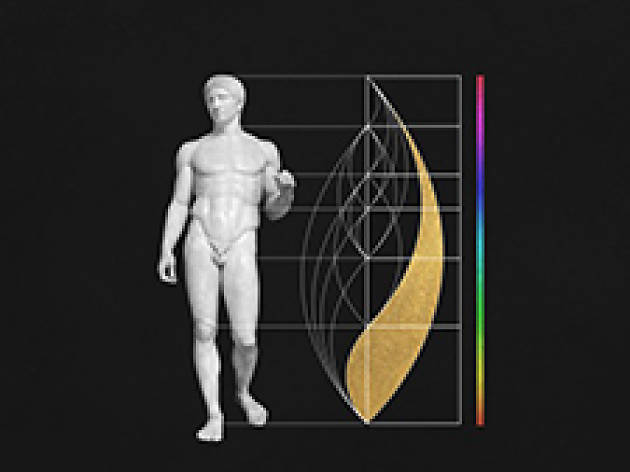 2. Jimmy Edgar, "Let Me Tell U"
There's been a gaping hole in the cult of dance music personalities of late. Out-there DJs who march to the beat of their own drum machine. Detroit's Jimmy Edgar is still burning that candle for us though as a producer whose image and persona perfectly match his music. He's more than willing to take up the mantle—vacated years ago by Armand Van Helden—of the stylishly sexual artist on his own multi-disclipinary plane. And thank God because his muscular acidic house and techno is macho enough to appeal to one part of the crowd, while his good looks and interplanetary-devil-may-care-fashion sense appeals to the other. Or both if ya nasty. With Shine, he continues to follow through on high early hopes pinned on him and has produced an utterly flawless EP.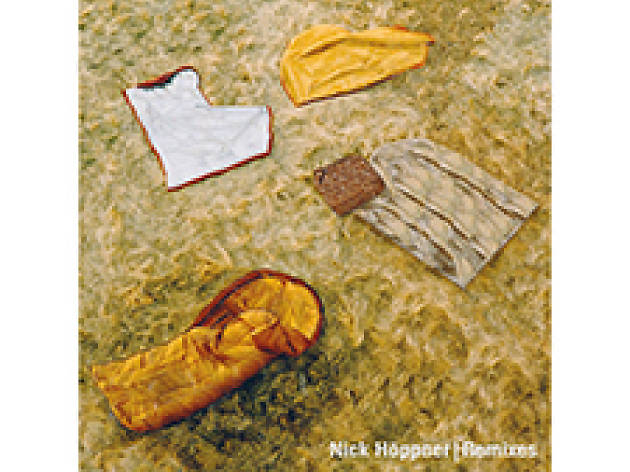 1. Nick Höppner, "Relate" (The Black Madonna Remix)
Torchbearer of the Chicago house scene, outspoken hero to the queer (and straight) dance community and an utterly class disc jockey, no single entity male or female has had a bigger year of deserved success than Marea "Black Madonna" Stamper. And with a lot of hard work, she's turned herself into an absolute beast in the studio, just as she has been on the road. Here, she turns Nick Höppner's "Relate" into a face-and-foot-melting outer space synth jam for peak time destruction. Believe.