Heads up! We're working hard to be accurate – but these are unusual times, so please always check before heading out.
Danceteria, Studio 54 and other legendary clubs and parties
Hark back to clubland's hallowed past with testimonies from people who were at Danceteria, Studio 54 and other influential spots in NYC
There's no use arguing that New York is the nightlife capital of the world—that title wandered east, to London and then Berlin, years ago. But through the ages, we have had our share of clubs and parties—Danceteria, Studio 54 and Paradise Garage to name but a few—that altered the after-dark universe. Here are a few of our favorites.

RECOMMENDED: Our full guide to NYC nightlife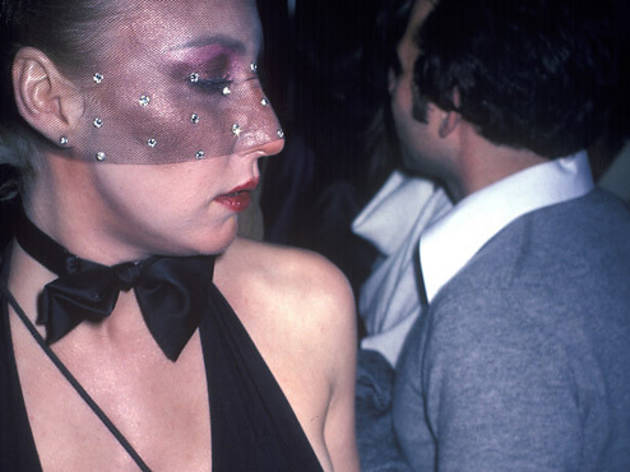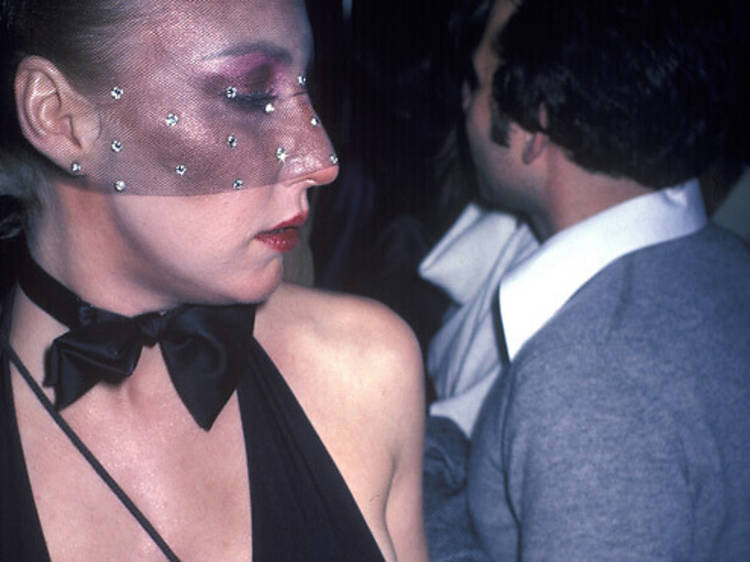 Photograph: Waring Abbott
This was the inspiration for pretty much every DJ-driven party that followed, and many credit it as being the birthplace of modern nightlife. But the Loft, famed for its transcendence-through-music ethos, came into being in humble fashion in 1970—as a rent party for David Mancuso's Broadway loft. Eventually, through Mancuso's unparalleled music selection (his reverence for the art form is such that he didn't mix the records, preferring to let them play from start to finish without interruption) and the love and togetherness that defined the Loft's vibe, the soiree entered the history books as one of the best parties ever. More than four decades later, Mancuso's still at it, tossing the occasional Loft in the East Village (as well as London and Japan), where revelers who have been with him since the beginning dance next to younger folks hungry for some gravitas in their nightlife.
Colleen "DJ Cosmo" Murphy, DJ and coproducer of the David Mancuso Presents the Loft compilations: "The reason the Loft parties have lasted so long is that they focus on the fundamentals of a great party, but they execute them in the highest-quality way. For instance, you have the highest-end sound system for a party in the world. It enables people to hear music in the clearest way possible, and they can immerse themselves in the music in a deeper way. And there's the music: One of the things that David is always trying to do at the Loft is to enable people to hear music in the way that the artist intended. The point is to have a deep emotional experience with the music, as opposed to having DJs' egos involved. That's why there's no mixing. You really have to choose quality songs that are great from beginning to end and that tell a story in themselves. And then there's the atmosphere, which really allows people to let it all hang out. It's kind of a hippie vibe, where people from all different parts of society can hang out. One of the reasons David started the party was that he was really interested in civil rights; it was really about mixing different groups of people: race, sexuality, economic class—it doesn't matter. For a lot of parties, it's all about commerce—but the Loft has a warm, loving atmosphere. That's why the Loft is still here."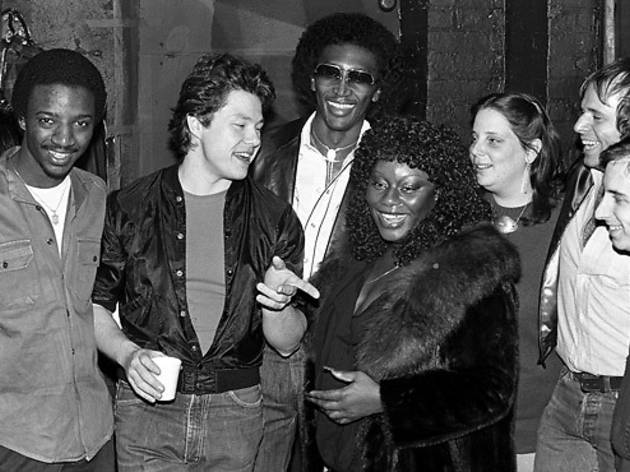 Photograph: Fran Pelzman
From 1976 until 1987, an erstwhile parking depot located at 84 King Street was the Paradise Garage. The fabled spot, helmed by resident DJ Larry Levan and featuring an iconic Richard Long sound system, forged one of New York's lasting contributions to the clubbing universe: a deep, powerful and emotion-drenched R&B-based style of house music that reverberates through the city to this day. That sound evolved out of Levan's wide-ranging style of spinning, which took in music as disparate as Salsoul Orchestra's ornate disco and Yello's moody synth-pop (not to mention the minimalist dub-funk of "Moody" by ESG, the No Wave dance band that played the club's closing night). Levan, along with the Loft's Mancuso, forged the idea of DJ-set-as-journey, a concept that defines modern deejaying.
Tod Papageorge, courtesy Galerie Thomas Zander, Cologne. "Studio 54", New York, 1978-1980
The 1977 opening of Steve Rubell and Ian Schrager's Studio 54 coincided with the rise in popularity of the throbbing dance music that had only recently begun to be called disco; previously, the term had referred to pretty much anything that happened to be played in a club. Studio 54 and the newly burgeoning disco scene fed into each other like a pair of codependent cocaine abusers—the spot's glittering, theatrical interior and inclination for celebrity worship mirrored the music's evolving focus on surface-deep hedonism. Neatly mirroring the genre's fall from grace, Studio 54's disco era came to an end in 1980, after Rubell and Schrager were accused of skimming wads of cash from the club. Though it reopened in 1981, the club never regained the cultural significance it once held.
Nicky Siano, fabled DJ and a resident at Studio 54: "I started playing records at the Roundtable in 1971, and had actually been on the scene since 1969. I had been going to the Loft since it opened, when I was 15 years old. And then I started the Gallery when I was 17. And I can say this: Studio 54 killed disco! What Studio 54 did was help to overexpose disco; it commercialized it to the nth degree. David [Mancuso, from the Loft] and I… We used to turn down interviews all the time. Studio went the other extreme and hired all these photographers to take pictures every night, and those pictures would be plastered in the newspapers the next morning. And a lot of those pictures were of rich people doing shit that other people looked down upon. The regular working stiffs were not amused. They didn't get it, and they didn't want to get it. And when their kids tried to get in and couldn't, that made them even more angry. That door policy was the biggest mistake in the history of the club scene! It created such a backlash. I can remember standing outside one night with Stevie [Rubell], and this guy started yelling, "Are you going to honor these invitations?" Stevie turned around, and just then, a bottle came soaring over the crowd and broke at our feet. I was like, I'm getting out of here!"
"I played at Bianca Jagger's birthday party; there was no one in the club, but when she rode in on that white horse, suddenly 70 photographers appeared out of nowhere. I walked outside through the back entrance—this was around two in the morning—and a bum was there going, "Help me, help me." I was like, Something is fucking wrong with this picture. But I have to say, Studio 54 was the finest integration of elements that David and I and other people had discovered over the years, with the finest people working there, and it dazzled everyone—but it also ruined everything."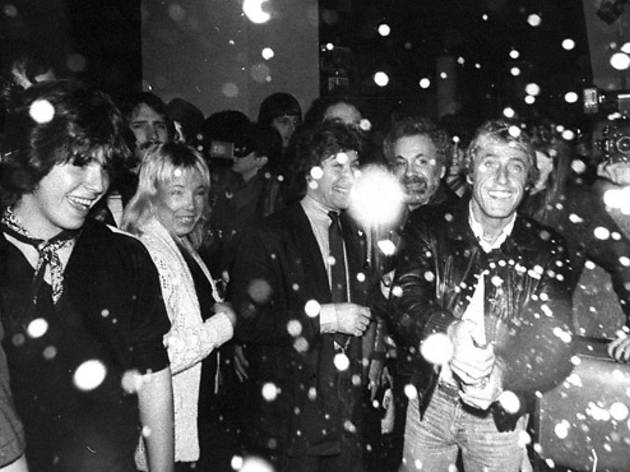 Believe it or not, there was a time—not so long ago, really—when Tribeca was one of lower Manhattan's seedier neighborhoods, a postindustrial ghost town dotted with scattered outposts of sleaze. As such, it was the perfect neighborhood for the Mudd Club, the charmingly shabby, multifloor venue opened by Steve Maas in 1978. Bridging the gap between the punk dives of the '70s and the music-meets-art-meets-fashion clubs of the '80s, its tiny stage hosted No Wave bands, beat poets, visiting British new wavers.… Hell, Afrika Bambaataa and his crew even performed there. Like all clubs of its time, drugs (in this case, mainly heroin) were abundant—but that only served to heighten the Mudd Club's pregentrification, fin de siècle feel.
Justin Strauss, DJ-producer: "My first DJ job was at the Mudd Club in 1979. It was like playing records in your room for your friends—except all of your coolest friends ever, gathered in one place at the same time. The place itself wasn't much—a long bar with the DJ set up at the end of it and then a small dance floor. And an upstairs that was used for performance pieces and exhibitions. What was much was the crowd, the perfect mix of downtown, uptown, punk, chic, gay and straight. It was the first downtown club to bring it all together. It was the center of the universe at the time, with all the upcoming artists, musicians, fashion people, punk rockers and assorted crazies all feeding off each other's creativity and energy. The music was a mixed bag of funk, soul, punk, reggae, rockabilly, disco, early rap and new wave. It was the blueprint for things to come. I'm so lucky to have been a part of it."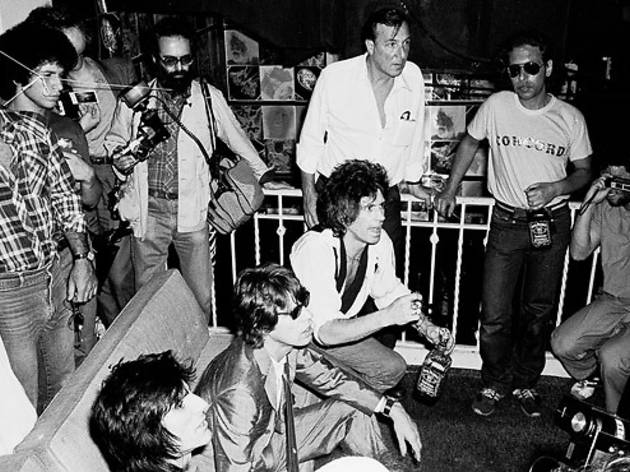 Photograph: Gary Gershoff/Getty Images
Serving as a template for the bevy of new-wave clubs that sprung up in the city in the '80s, Rudolf Piper and Jim Fouratt's original Danceteria opened on West 37th Street in 1979. But it was Danceteria's second incarnation at 30 West 21st Street, which ran from 1982 through 1986, that cemented the club's place in history. It was there, of course, that Madonna's first live performance took place in 1983; the club also served as the setting for a pivotal scene in Desperately Seeking Susan. But forget Madge—the club was much more renowned for its array of risk-taking DJs (including resident Mark Kamins) and as a setting for musicians ranging from shock-punkers the Plasmatics to modern-classical giant Philip Glass.
Rudolf Piper, Danceteria impresario: "Those were still the good old days of sex and drugs and rock & roll…and, thank God, we all got plenty of it. The five floors of this supermarket of style were where gays, straights, artists, junkies, goths, skinheads, lost uptowners, sexy Jersey chicks, pinheads, Studio 54 leftovers, B&Ts, weirdos from outer space, drag queens, S&M freaks, hookers, performers of all sorts, East Villagers galore, not to mention musicians of all kinds, got together. We lived over there! Seven nights a week, week after week…it was so good, and we all thought it would never end. It was more than just entertainment—it was a lifestyle, and it was a school. People stop me on the street all the time, telling me how important Danceteria was in giving them a direction and how much it changed their lives, for the better or for the worse. It didn't matter—it was well worth it!"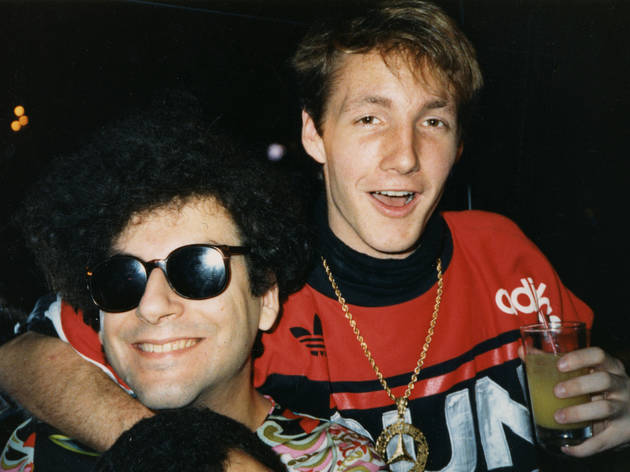 Photograph: Johnny Dynell
There sure were a lot of clubs and parties at 6 Hubert Street, especially considering the address's awkward location between the Hudson River, the Holland Tunnel and that weird little chunk of land known as Hudson Square. Heat was there first in the late '70s; the Shelter and NASA were there in the late '80s and early '90s; later, Vinyl, Arc and Body & Soul filled the ground-floor warehouse space. But perhaps the spot's greatest incarnation was as the art-goes-clubbing nitery Area, which plied its after-dark trade from 1983 through 1987. Among Area's many notable features (including a bathroom—theoretically for the ladies, but fully coed—that featured some of the boîte's most intense partying) were its ever-changing themes—"Surrealism" and "Suburbia" being just two of the most memorable—that caused full-scale metamorphoses of the club's interior.
Johnny Dynell, DJ: "Area was relentless: The themes changed every six weeks and were brilliant. They could be anything from "Gardens" to "American Highway." The decor and installations were as elaborate as anything in the Museum of Natural History. "Gnarly" featured monster trucks and a skateboard ramp with live skateboarders. The new theme would be announced by an elaborate mailing. The invitation to "Disco," for instance, was a record with my voice inviting you to boogie down, over the song "Disco Inferno." I was the DJ for the theme openings, and finding the right music was not always easy. What do you play for "Red" or "Night"? Area was a special New York nightclub at a very special time in New York."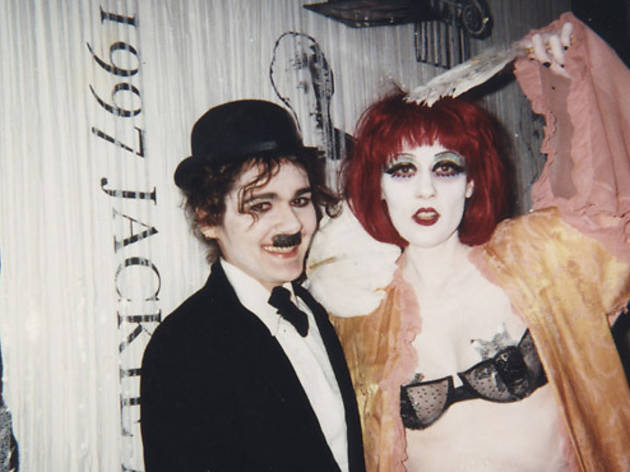 Photograph: The Jackie Factory
Taking over the Meatpacking District spot that housed Bar Room 432, later operated as the Filter 14 club and currently is a freakin' Scoop boutique, Mother was a bastion of outsider creativity. Opened by Chi Chi Valenti and Johnny Dynell in 1996, the spot operated as a pansexual salon as well as a club, with parties like Jackie 60, Click + Drag, Meat, Queen Mother, the Clit Club and Martha at Mother serving as homes for off-kilter partying and performances. Valenti and Dynell shut Mother's doors in 2000, when the gentrified turn that the neighborhood (and city) was taking became too obviously at odds with the club's ethos—but its closure is still felt by many in the aesthetic underground.
Chi Chi Valenti, Mother impresario: "Mother, true to her name, was the venue that spawned generations of club nights and movements. Envisioned as a late-20th-century petri dish for alt-club culture, her traces remain in 2013, with events ranging from Prague's new Endless Night Vampire Ball to our Night of a Thousand Stevies, now in its 23rd year."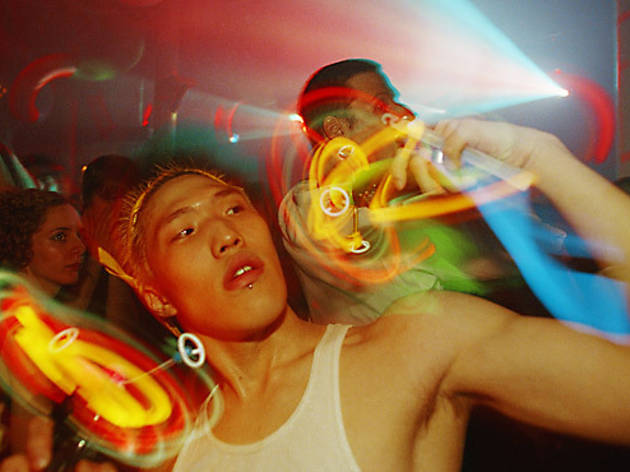 Photograph: © Scott Houston/Sygma/Corbis
It's hard to say which came first—Twilo's opening in 1995, or New York clubbers' fascination with non–New York DJs. Whatever the case, when the plus-size club (opened in the former home of another seminal nightspot, the original Sound Factory) first came on the scene, it wasn't entirely Europe-focused: Local all-stars like Junior Vasquez and Danny Tenaglia frequently hit the club's main-room decks to play over the Steve Dash sound system. But soon the booking policy was focused on Eurojocks along the lines of Sven Väth and Paul van Dyk, and the club is still revered for the long-running residency of the U.K.'s Sasha and John Digweed. Twilo was closed in 2001 during the height of Rudy Giuliani's war on nightlife—a couple of drug overdoses didn't help its case—but New York's fascination with overseas DJs endures.
Taimur Agha, Blkmarket Membership coleader: "For me, there has never been anything that came close to Twilo. It was my first proper clubbing experience in this city, after hearing about it when I lived in the United Arab Emirates. If it were not for Twilo, I don't think I would be deejaying full-time today; it was Twilo that got me to buy my first turntables and turned me into a fan of the music that I am pushing and playing today. Going to Twilo was like going on a weekly religious pilgrimage. It was the Sasha and Digweed monthly residency that I remember the best. The club was a big inspiration for me to start Blkmarket Membership, which still continues today, six-plus years strong."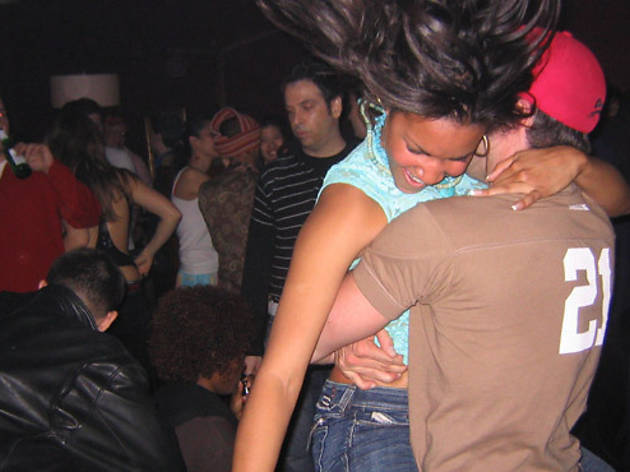 Photograph: Jonathan Morr
The Meatpacking District's APT wasn't really a club; it was barely a lounge, really. Despite its two levels, the place (which opened in 2000) was miniscule—a dance floor would have been out of the question. But in its heyday people not only danced at APT—they danced like it was the best club they had ever experienced. And in a way, it was, as APT attracted an amazing (considering its size) parade of spinners over its life span. Hip-hop heroes like Pete Rock and DJ Premier, Detroit house honchos such as Theo Parrish and Stacey Pullen, international electronic-music mavens including Modeselektor and Tiefschwarz—all shared deck time with a red-hot crew of local phenomenons. APT's glorious run ended in the late 2000s, but its spirit can still be felt in intimate spots ranging from the Standard's Le Bain to Bushwick's Bossa Nova Civic Club.
Dennis "Citizen" Kane, former resident of APT's Deep End and current boss of the Disques Sinthomme and Ghost Town labels: "I remember my first or second time playing at APT, in 2000. It was early in the evening and I was playing an ambient track—I think it was Brian Eno and Daniel Lanois. This guy in a football jersey came up and with obvious disdain said, "You gonna play this type of stuff all night?" I told him I had no idea what was gonna happen. He stormed off, probably in search of the rap music playing on Hot 97. Then an older man at the bar asked me what the song was. I told him, and he said, "This is beautiful–keep doing what you're doing—please!" That was how I met Jonathan Morr, the owner of APT—and for close to ten years I played whatever I wanted. And with the exception of a few less-than-enlightened souls, the response was really amazing.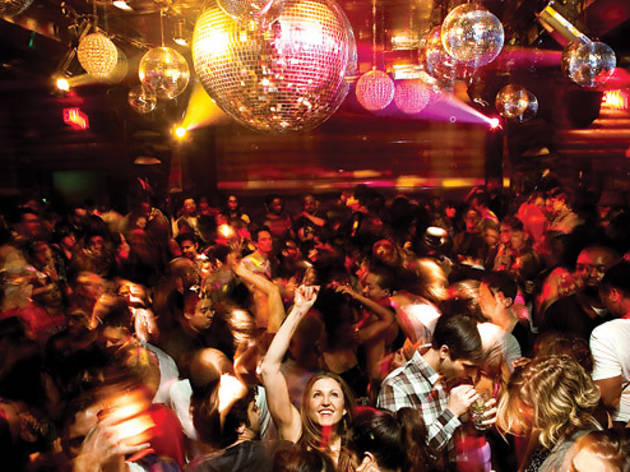 Photograph: Michael Alexander
Over a decade ago, we were standing with Nicolas Matar in a raw, dank, cement-floored space on Little West 12th Street in the Meatpacking District. "This is going to be a boutique club," Matar said. "It's going to be called Cielo, and it's going to be around for a long time." If we had a nickel for every time we've heard something like that, we'd have…oh, maybe 45¢ or so. But Matar knew what he was doing, and the fact that Cielo is still one of the best clubs in the city is a testament to his vision. The ingredients are simple: a gorgeous, welcoming interior; a beautifully warm yet crystal-clear Funktion-One sound system; and a housecentric (but far-ranging) DJ lineup, with an amazing roster of residents featuring veterans François K, Louie Vega, Kevin Hedge and Tedd Patterson. If only more venues followed Cielo's lead, Gotham's clubland would be a far better place.
Tedd Patterson, DJ and Cielo resident: Cielo has become one of my favorite clubs—ever! One reason is its intimate setting; another is its big-room feel when it's prime time. It's rare that you can find both in a space that size. As a DJ, it's a dream. You're afforded the intimacy of feeling close to your audience and being a part of the party, while you're surrounded by great sound no matter where you move in the club. It's gonna be hard to top.