Heads up! We're working hard to be accurate – but these are unusual times, so please always check before heading out.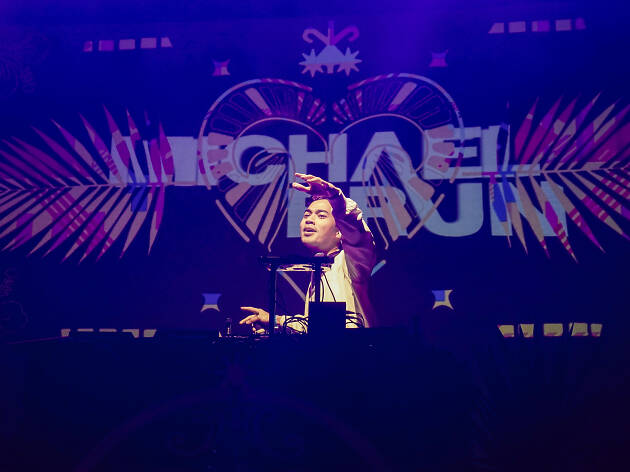 DJ Michael Brun on bringing Haitian street-party vibes to the States
Get to know Michael Brun, the DJ and sonic ambassador whose Haitian sounds are resonating around the globe.
Frenetic beats, sweaty revelers, bursts of positive energy: The parties thrown by Michael Brun can transform any space into an authentic free-for-all that makes you swear you're having the night of your life in Haiti. Take his 2017 gig at the Music Hall of Williamsburg, when a sold-out crowd kept the floor vibrating for the entire evening as Brun introduced one act after another. Each represented a different Haitian genre—think house-music icon Gardy Girault and roots-rock royalty Paul Beaubrun, son of Lolo and Mimerose Beaubrun, the Bob and Rita Marley of Haiti—and turned up the wildness another notch. For those lucky enough to get in, it was like being rocketed off to a shindig on the streets of Port-au-Prince, a city that hums with sound: rara bands playing drums, kone horns leading parades of soccer fans, and teenagers on motorbikes blasting jazzy kompa tunes from their great-grandparents' era.
Haiti, in fact, is a musical mecca, a nation the size of Vermont that has not only produced tons of musical styles but also put its unique fingerprint on every genre that has reached its shores. But with little tourism and a media image defined by tragedy and hardship, it's an aspect of the country that few outsiders know about.
Brun is on a mission to change all that. A former EDM wunderkind who made big-room progressive house and collaborated with top-tier talent like Calvin Harris while still a teenager, Brun, now 26, has been working to connect his country's robust music scene to the 21st century's global pop network. Of course, his ambitious plan comprises multiple moves, including incorporating Haitian sounds into the beats he makes for crossover artists such as reggaeton superstar J Balvin, curating Spotify's Haitian Heat playlist and landing airtime for Haitian artists on radio station Beats 1.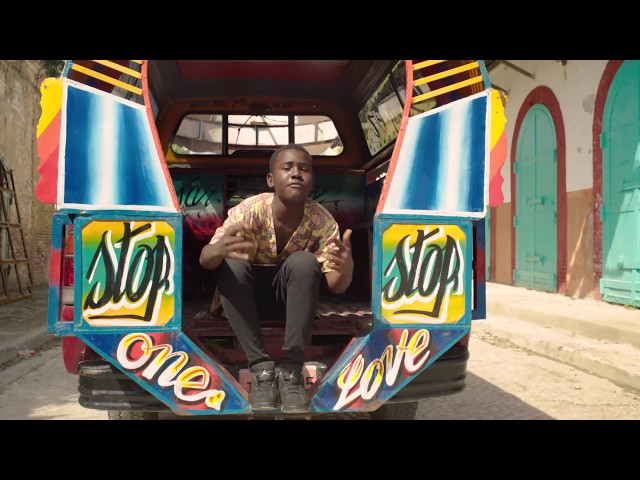 Another passion project is Bayo, the party he threw two years ago in Williamsburg that is now making its way to nearly every U.S. city that boasts a large Haitian population. Taking its name from a Creole word meaning "to give," Bayo is Brun's attempt to replicate a Haitian street party. (Spoiler: He absolutely succeeds, and you should hit Brooklyn Steel if you don't believe us.)
The DJ intends for Bayo to be a multisensory experience, with everything from the decor to the projections tailored to enhance the vibe—he even brought out Haitian food trucks for one Miami date—but the centerpiece is the country's stunning variety of music. "The idea behind Bayo was to put Haitian culture on display for the world- and to create all these different ways for people to see Haitian culture in a positive light and in a way that's authentic to what I've experienced in Haiti," says Brun.
Over Thai food around the corner from his new place in Bushwick, he explains: "Haiti is linked with a bunch of cultures, whether it's the indigenous Taino, West African, Latin American and, now, with the diaspora, American." Contemporary Haitian music, he notes, is all of that at once: "It's a DJ, a pop artist, a funk band that mixes Haitian roots with blues, and a soul singer and having them all on stage where it all makes sense and flows together."
"The ultimate goal is to share Haiti with non-Haitians," he emphasizes. "I want people who've never experienced it to have as great a time as the people who see it as like coming back home. That, to me, is what a block party is all about: bringing all these energies together in the same place and creating something bigger than any individual."
Michael Brun Presents: Bayo is at Brooklyn Steel on Mar 15 at 9pm.