Ten essential movies for dance music fans
The subculture of dance music has been embraced in a big way, but movies have been slow to follow. Here are the exceptions
If you love the nightlife, love to boogie—but also enjoy films with cogent storytelling set in a semibelievable world—are you out of luck? The concept of nightlife is inherently impermanent, but many of the dramas that have attempted to document it disappear just as fast. Most of them come off as techno tourists, unctuously tying their wagons to a "hot zeitgeist moment." Do any get it right? This week's Eden, a rousing evocation of the '90s French scene that spawned Daft Punk, is one. Here are the 10 dance music movies that will fit right into your next party.
Following up his breakout Swingers, director Doug Liman swapped L.A.'s retro swing-dance scene for Go's druggy Vegas club crawlers. Not about dance music specifically, this rave Rashomon tells three versions of the same 24-hour period utilizing a terrific young ensemble led by fearless Sarah Polley. The plot involves a scary drug dealer, a warehouse party, 20 missing hits of ecstasy and one naked Amway salesman.
After Andy Warhol's death in 1987, a large hole was left in the downtown NYC scene and Michael Alig's merry band of outlandishly dressed, gender-scrambling Club Kids filled it. They appeared on TV shows, raked in dough at clubs across the city and were No. 1 with a bullet on the NYPD's kill list. Skip the awful Macaulay Culkin version of these events (2003's Party Monster), and instead try this double doc feature, the latter on the notorious Limelight—now a shopping mall.
8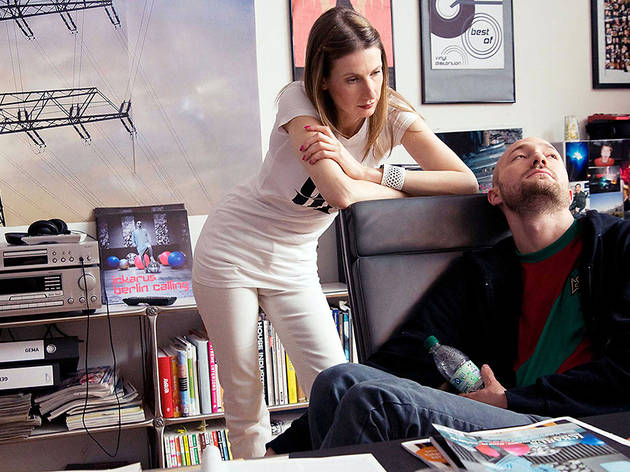 Real-life disc jockey Paul Kalkbrenner turns in a deft turn as fictional DJ Ikarus, admitted to a psychiatric clinic after overdosing at a gig. Perhaps unsurprisingly, Kalkbrenner also contributes a terrific soundtrack to the film, one that tackles the notion of superstar DJ as wary icon. Between the film's seemingly stolen handheld camerawork and Kalkbrenner's ease at performing (in front of the turntables and the camera), Berlin Calling succeeds where it could have crumbled.
The movie that launched the idea of the soundtrack as blockbuster, this huge hit eventually inspired a disco backlash, even spurring mass public record burning parties. But return to the film, originally based on a magazine profile of escapist Brooklyn nightlife, and you'll see a more warts-and-all portrait of the after-hours escapades of misogynistic mooks in Bay Ridge. Young Tony Manero (John Travolta) just wants to break out of his dead-end hardware-store gig and dance.
Mia Hansen-Løve's thoughtful tone poem (at 128 beats per minute) will go down as the film that Daft Punk threw their robotic weight behind when it seemed like it might not get off the ground. It helped that Hansen-Løve's co-writer and brother, Sven, was a real life DJ who grew up with the Grammy-winning duo, and his life is successfully mined for a character piece on long-term tenacity.
This documentary offers a master class to anyone wishing to learn about the founding fathers of modern DJing. Names like David Mancuso, Larry Levan, François K., "Lil" Louis Vega and Joe Claussel are discussed, explained and celebrated. To hear the recently-departed Frankie Knuckles tell it: "The Loft set it all up, the Garage made it real, and probably the Warehouse solidified all that in this culture." Study up.
It's not hard to see how Parker Posey's full-throttle charm broke her out of this scrappy indie comedy and into Hollywood. As the titular clubland fashionista, she is forced to take a job as a librarian after running afoul of the law for—what else?—throwing parties. Director Daisy von Scherler Mayer nails both mid-'90s club culture and fashion. Meanwhile, the scene where Posey reorganizes her roommate's record collection by the Dewey decimal system is an all-time classic.
Journeyman director Michael Winterbottom so thoroughly nails the mood, music and attitude of Manchester from the late-'70s to the early '90s, that Steve Coogan had a hard time separating himself from his portrayal of Factory impresario Tony Wilson in Hollywood's eyes. Acting as a catch-all origin story for the infamous Haçienda nightclub and the "Madchester" music scene—from the death of Joy Division through acid house—this is an impeccably observed portrait of a most fertile time in British musical history.
2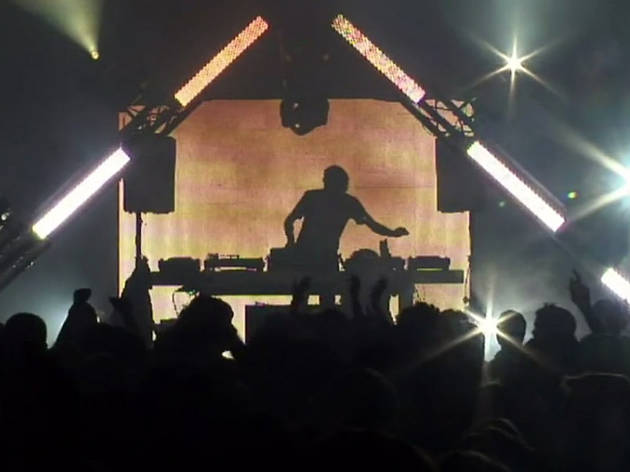 Part of the Weekend Never Dies (2008)
An ADHD tour of 120 cities in 70 minutes with Belgian act Soulwax, this documentary was shot over three years. Along the way, we run into famous friends like Peaches and LCD Soundsystem's James Murphy. Music-video director Saam Farahmand used only one camera to shoot every show himself, and in his first feature, captures the energy, intensity and absurdity of nightlife better than almost any other film.
By lovingly biting the hand that feeds, It's All Gone Pete Tong succeeds where virtually everyone else has failed, balancing a reverent yet utterly sarcastic tone throughout. Frankie Wilde, our fictional DJ hero, loses his hearing because of drugs, but somehow wants to return to musicmaking. First, though, he must get the monkey off his back—in this case, a surreal life-size badger who's goading him to keep partying. The comedy applies a a keen sense of humor to a world that, at times, parodies itself.