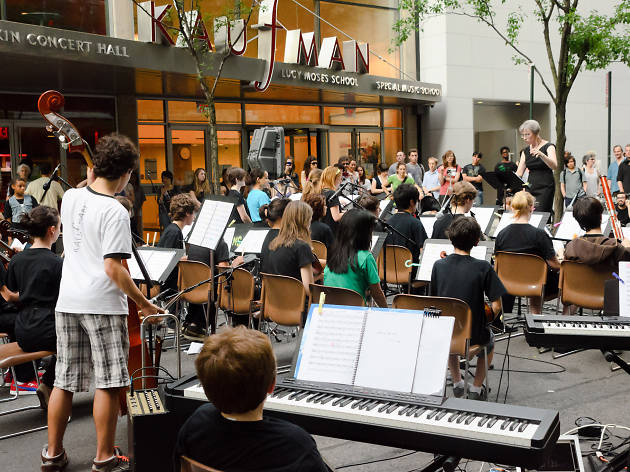 Live preview - Make Music New York
Annual citywide free celebration Make Music New York has become a magnet for classical innovation.
Since its inception in 2007, this daylong summer event has used practically every nook and cranny of New York City's five boroughs to celebrate live music-making. What might come as a surprise is that Make Music New York has emerged as one of the city's most reliable sources of offbeat classical events. It makes a certain kind of sense: With the entirety of the metropolis to employ as a backdrop, what's to stop ambitious artists from thinking big? Memorable examples have included Xenakis's percussion tour de force Persephassa played on rafts afloat on Central Park Lake in 2010; John Luther Adams's Inuksuit mounted in Morningside Park and Louis Andriessen's Hoketus bouncing around Wall Street in 2011; and impressive spectacles on Cornelia Street in Greenwich Village, year in and year out.
Arguably, this year's most significant offering is "Mass Appeal Mass," a coproduction with NPR Music in which the general public—that means you—can participate in a world premiere by Philip Glass in Times Square (6:30–7:30pm). But you can also experience 18 hours of Satie's appropriately titled Vexations on Wall Street (6am–midnight); witness an Alvin Curran piece for brass bands on Central Park Lake (5–6pm); dig some Stockhausen in Central Park's Naumburg Bandshell (7–8pm); or hit a block party hosted by wunderkind contemporary ensemble Face the Music outside its Kaufman Center home (6:30–8pm). For a complete schedule and map, see makemusicny.org.—Steve Smith
Follow Steve Smith on Twitter: @nightafternight