Astoria, Queens, neighborhood guide
Astoria, Queens, has an ever-growing collection of bars, restaurants and shops, but which stand out from the rest?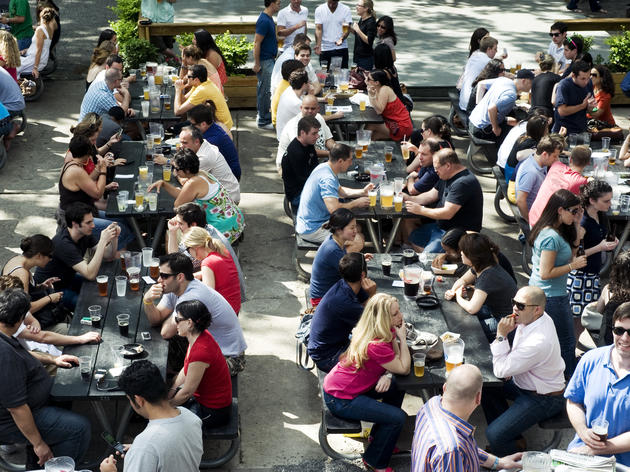 A lively, traditionally Greek and Italian neighborhood, Astoria, Queens, has over the past few decades seen an influx of Brazilians, Bangladeshis, Eastern Europeans, Colombians and Egyptians. Eat and drink your way through this diverse cultural legacy, from stuffed vine leaves and spinach pie in a Hellenic taverna to a thick Turkish coffee and shisha pipe in "Little Egypt" (Steinway St between 28th Ave and Astoria Blvd), or a stein of Czech suds at the enduringly popular 1910 Bohemian Hall & Beer Garden. In the early days of cinema, Astoria was a major celluloid star, and Kaufman Astoria Studios—based in the old Paramount Pictures production HQ—carries on the moviemaking tradition, while the recently upgraded and expanded Museum of the Moving Image illuminates all facets of the art form.
RECOMMENDED: Full Queens, NY neighborhood guide