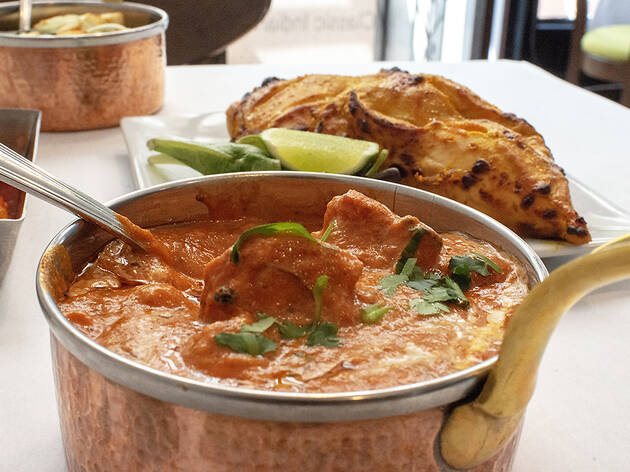 Venue says
Currently offering takeout and delivery only. Reach us directly or on Grubhub, Seamless, Postmates & more!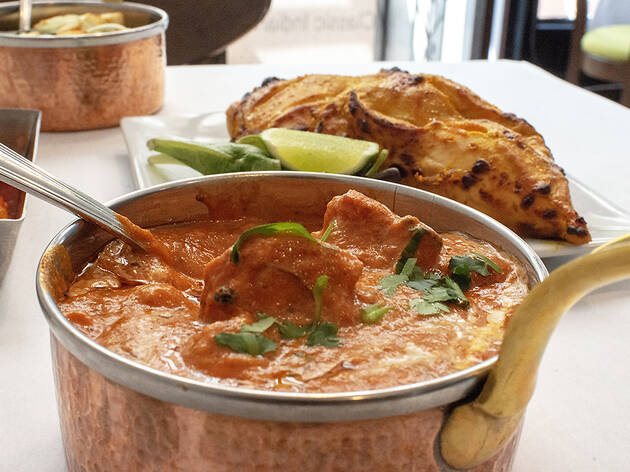 1/1
Time Out says
This Indian restaurant on the Upper West Side looks fairly modest from the outside, but packs a punch inside. Family-run and set over two floors – the upstairs of which has a partial view of the kitchen, where the magic happens – Angaar places a particular spolight on spices.
The menu is classic, with curries and other dishes like masala, byriani and jalfrezie, but made authentically. This means full over of flavor and hotness levels to suit the cuisine's homeland, so if your not hot on spice, be sure to specify mild when ordering.
The naans are soft and doughy, lassis are fresh and zingy, and desserts include kulfi (Indian ice cream), gulab jamun (pistachio and honey balls) and kheer (saffron infused rice pudding).
Angaar says
Welcome to Angaar Indian Cuisine. We are located in New York and invite you to savor the finest of Indian cuisine.

More than curry, Indian cuisine is as diverse as its cultures, languages, regions, and climates. Angaar offers a selection of Indian haute cuisine made from the finest and freshest ingredients.

We tone down the use of chilies and enhance some of the richer ingredients to create dishes that are gentler, but retain the flavor, aroma, and texture for which Indian cuisine is rightfully famous. Our menu offers a welcome change from the ordinary that is not only pleasing to the palate but a healthy alternative as well, with the use of vegetables and meats.
Details