Avocaderia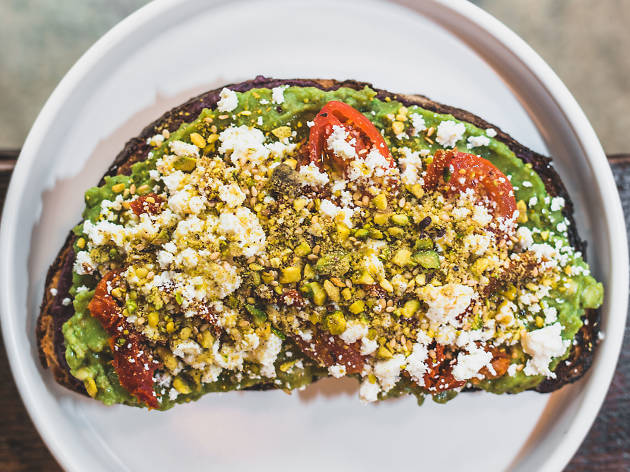 1/4
Photograph: Karem Vallejo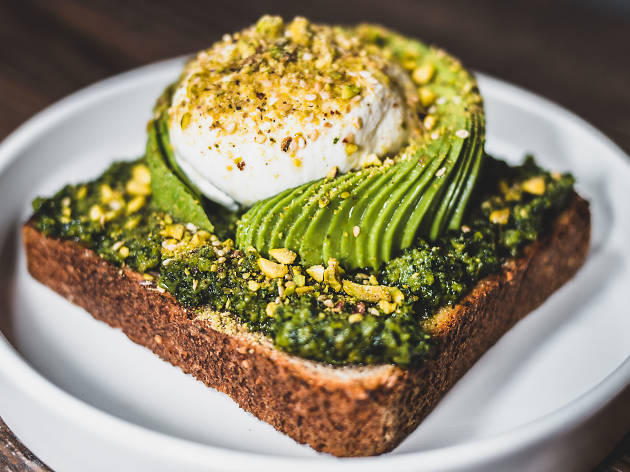 2/4
Photograph: Karem Vallejo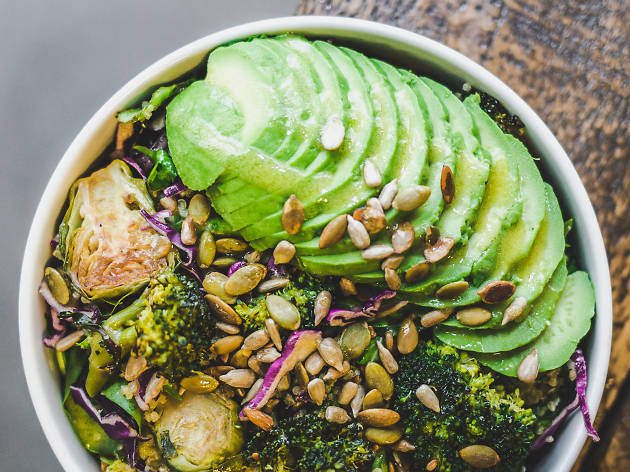 3/4
Photograph: Karem Vallejo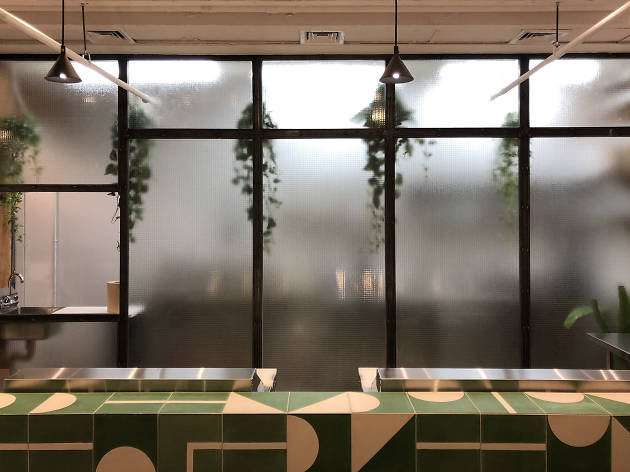 4/4
Photograph: Krista Stucchio
Time Out says
Avocado toast may seem cliché these days, but we have no qualms when it comes to Avocacderia's dishes. Playful and modern, yet expertly-excuted, it's only natureal we invited it to hold court at Time Out Market New York. Learn how our market curation works here, but basically we tasted its food, reviewed the restaurant and, ultimately, recommended Avocaderia for a spot at the market. Here's why:
Avocados are a true commodity for the millennial generation, taking priority over rent money or any other basic food group. Naturally, they've hit every menu, being stretched so much further than the typical bowl of guac. Avocaderia takes this love of the fruit to new heights creating a fast-casual concept that has avocado in every dish. And while it may just seem like a timely gimmick, we've fallen in love with this healthy eatery for uncomplicated toasts and bowls that give us a reprieve from our sad desk lunches.
The restaurant has enjoyed a great deal of buzz since opening in Sunset Park's Industry City, enough to enable it to open another location at a Chelsea Terminal Warehouse. But that's just the tip of the iceberg. Earlier this year, Avocaderia's owner Alessandro Biggi appeared on an episode of the ABC show Shark Tank. He presented his pitch, allowed the hosts to taste his dishes and walked away with a $400,000 investment in exchange for 20 percent of his company, which he will use to continue to expand.
Toasts like the Mediterranean (sourdough bread with avocado mash, olive tapenade, sun dried tomatoes, feta cheese and pistachio dukkah) or the Burrata Dream (multigrain bread with an avocado rose, burrata, kale pesto) add hints of worldly flavors to the simple and widely popular avocado toast. Heartier bowls like the Twist and Sprouts toss together organic quinoa, mesclun, roasted brussels sprouts, broccoli, kale pesto, avocado, toasted seeds and avocado-lime citronette for a heartier option that still feels light and fresh.
And obviously they have the king of all avo dishes on the menu: guac. Served with baked pita chips, it's a little healthier than the typical accompaniment of a heap of fried tortilla chips. Sometimes you don't want a fancy or indulgent meal, but just some healthy fare laced with all the avocado you can eat.
Details
Users say