Heads up! We're working hard to be accurate – but these are unusual times, so please always check before heading out.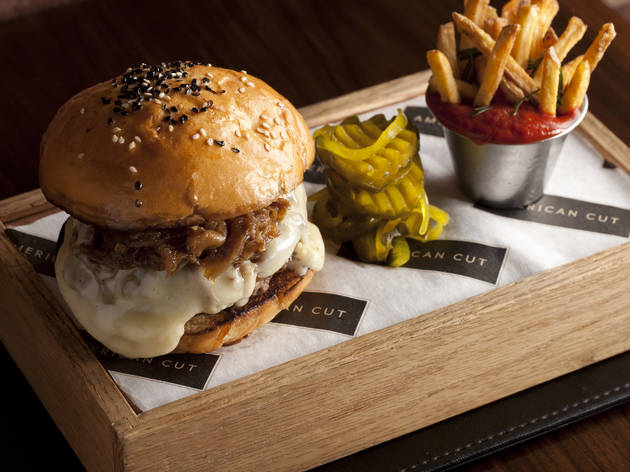 The best NYC Restaurant Week Summer 2016 restaurants in Manhattan
From steakhouses to taquerias, these are the best Manhattan spots participating in Restaurant Week Summer 2016
There's no lack of things to do in the summer in Manhattan, but of all the things, eating through some of the city's best restaurants is one of the most fun ways to take a bite out of the Big Apple. Between July 25 and August 19 at more than 300 restaurants throughout Manhattan—including some of the best Chinatown restaurants, Lower East Side restaurants and Midtown restaurants—you can enjoy three-course lunch ($29) and dinner ($42). These are ten-reservation-worthy Manhattan restaurants you'll want to check out during NYC Restaurant Week Summer 2016. Menu items are subject to change. For more information, click here for the full list of participants for NYC Restaurant Week.
RECOMMENDED: Full guide to NYC Restaurant Week
NYC Restaurant Week in Manhattan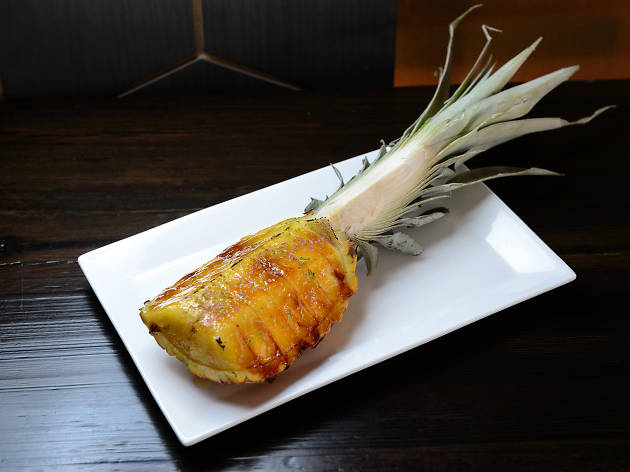 Photograph: Filip Wolak
There's no tiki-torched, lei'd-back Pacific camp on display at this dark-wood East Village bistro, looking more like a sleek, softly lit wine bar than a restaurant cracking open tins of Spam on the daily. That's not a shock, given the pedigree behind the place: Jin Anh, Gerald San Jose and Honolulu-raised chef Chung Chow all have fine-dining tenures at Per Se under their belt. But white-tablecloth eating this isn't. It's sophisticated, no doubt, but Chow embraces the Hawaiian lowbrow as readily as he does the high. For NYC Restaurant Week, enjoy plates like big-eye tuna poke, mochi-crusted bass and King's Hawaiian bread pudding.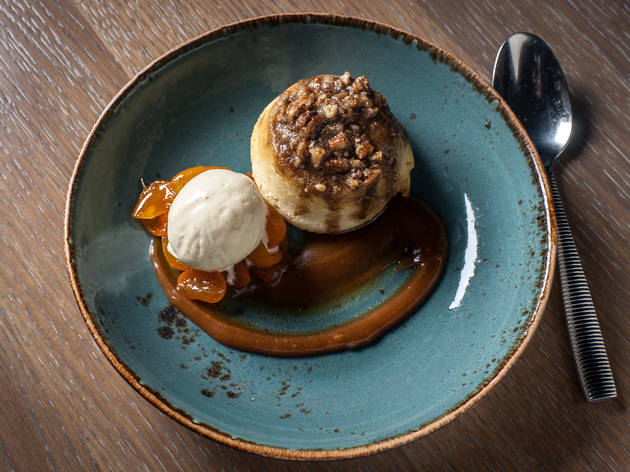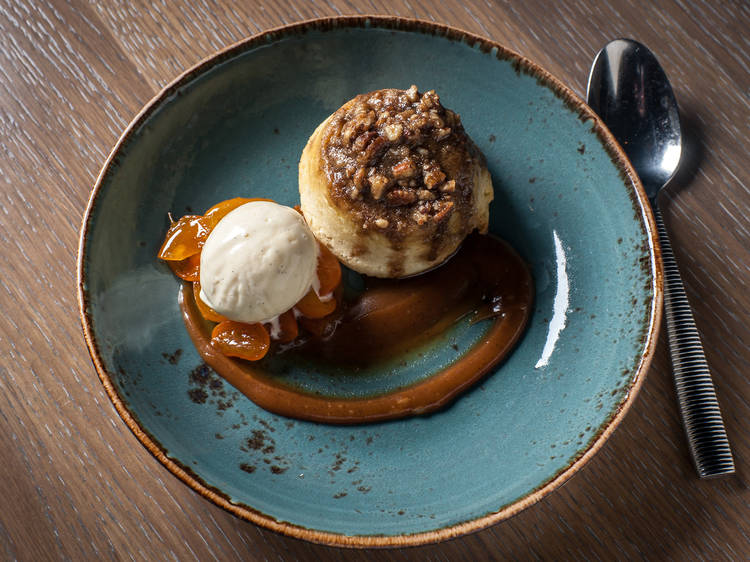 Photograph: Paul Wagtouicz
Harlem's the Cecil may lack Marcus Samuelsson's culinary star power—chef Alexander Smalls and his fat-cat partner, former Time Warner CEO Richard Parsons, are mostly unknown entities in the food world—but it should nevertheless inspire a trek uptown. Chef Joseph "JJ" Johnson's menu frightens at first glance with its cross-cultural abandon; there's fried rice next to burgers next to gumbo, like at a mall food court. But there's a method to this madness. Smalls is cooking from the far-flung larder of the African diaspora, charting its influence on global cuisines from Asia to the Americas. Taste it for yourself during NYC Restaurant Week, during which you can tuck into plates like collard green salad, fried-chicken fried rice and coconut cake with lemon curd.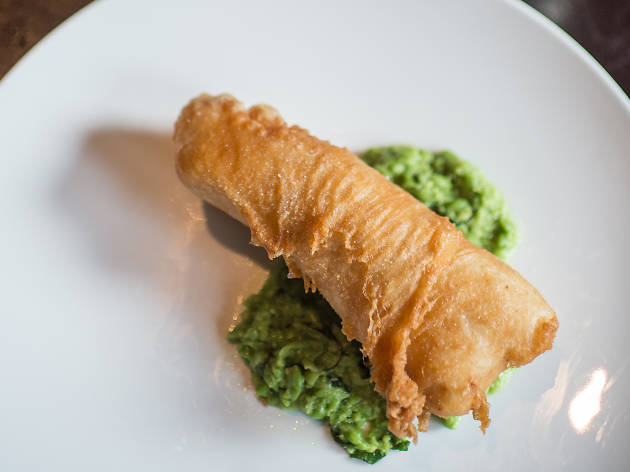 Photograph: Daniel Krieger
It's the if-I-can-make-it final frontier, and though many international chefs go limp in the city's pressure-cooker dining scene, Michelin-starred Brit chef Jason Atherton stays solid by focusing on no-fuss tavern fare done well at the Clocktower, his handsome, mahogany-trimmed partnership with Philadelphia restaurateur Stephen Starr inside the New York Edition Hotel. There's no toad-in-the-hole Anglicism on the menu (only imported Dover sole and upmarket fish-and-chips tip to the chef's English heritage), but there's a duteously funky dry-aged burger, laden with salty bacon, melted cheddar and Churchill sauce, which you can try during NYC Restaurant Week.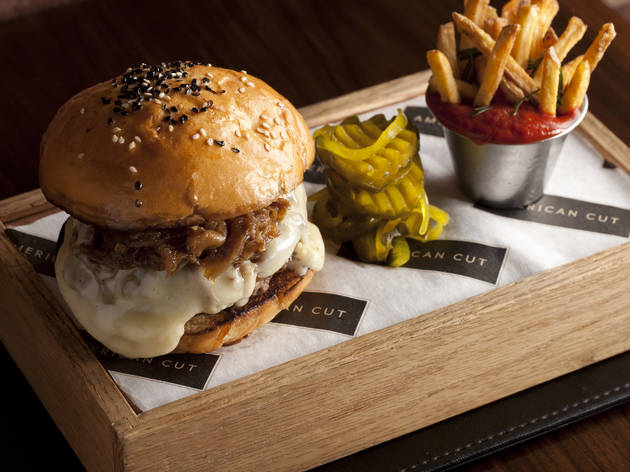 A spin-off of Iron Chef Marc Forgione's Atlantic City original, American Cut is a playpen for high-rolling carnivores, suffused with wafting scents of singed fat and smoke-laced bourbon. Simplicity also earns its keep in this temple of gluttony. During NYC Restaurant Week, both the Midtown and Tribeca locations will be serving the same menu for lunch and dinner, featuring a choice of appetizer (Caesar salad, Jim Brady oysters, or Schaller & Weber bacon), entree (Hanger steak, Salmon with Shiitake, quinoa and foraged greens) and side (sunchoke spinach or potato puree), finished off with a Cracker Jack sundae or blueberry bread pudding for dessert.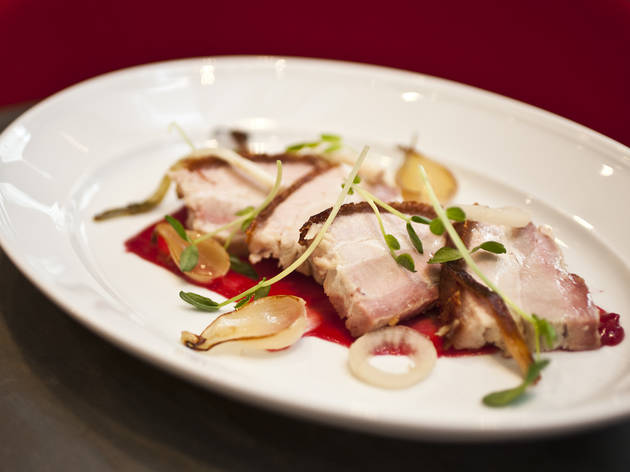 Photograph: Virginia Rollison
The East Village needed a Hearth—an upscale yet relaxed place that wasn't just another surprisingly good ethnic hole-in-the-wall. Skirting the small-plate trend, the hearty fare is big, rich and flavorful. The NYC Restaurant Week lineup includes fennel-pork sausage, beef-and-ricotta meatballs and olive-oil cake with peaches. There is a small hearth in the restaurant, but the real warmth comes from the staff, which takes pains in helping you pick the right dish, and is equally interested in finding out afterward what you thought of it.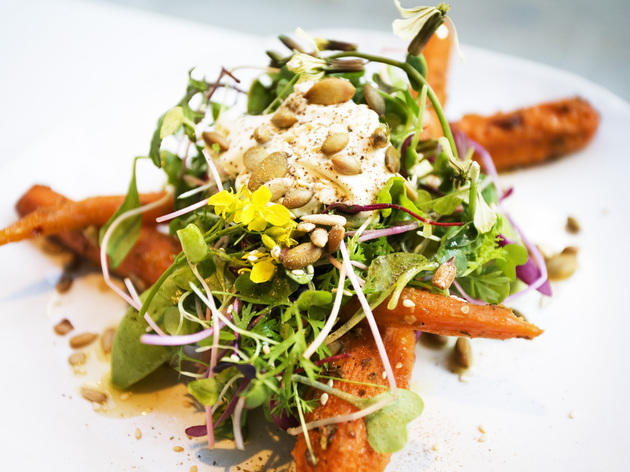 Photograph: Noah Fecks
While plenty of New York restaurants have lately made the environment a priority, none have done so with quite as much visual and gastronomic panache as chef Jean-Georges Vongerichten's new ABC Kitchen. The chef's "hippie" restaurant is a stunner, as artfully merchandised as the shop that surrounds it. Everything, including the antique armoires, reclaimed-wood tables, porcelain plates and chandeliers entwined with flowering vines is gathered from area artisans. Though the restaurant's sustainable ethos is outlined on the back of the menu like an Al Gore polemic, the cooking, based on the most gorgeous ingredients from up and down the East Coast, delivers one message above all: Food that's good for the planet needn't be any less opulent, flavorful or stunning to look at.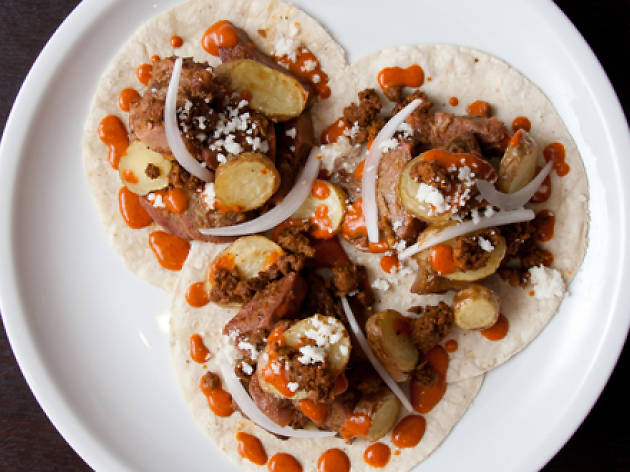 Photograph: Jakob N. Layman
New Yorkers, generally such finicky eaters, are so enamored of Mexican food they'll cut even the worst restaurants a break, guilelessly queuing up for diluted margaritas at places like Caliente Cab Co. But real connoisseurs of the country's unbastardized cooking are often left wanting. Empellon is a promising antidote to the faux-Mex epidemic. On the menu for NYC Restaurant Week, find appetizers like sweet corn with crunchy quinoa, tacos like fish tempura with lime mayonnaise and red chile pork with salsa roja, and milk-chocolate flan with cinnamon ice cream for dessert.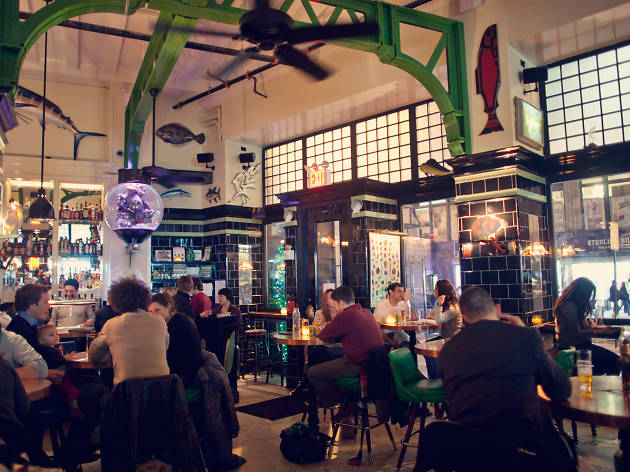 8. The John Dory Oyster Bar
April Bloomfield and Ken Friedman's original Meatpacking District John Dory was an ambitious, pricey endeavor, but its reincarnation in the Ace Hotel is an understated knockout. Tall stools face a raw bar stocked with a rotating mix of East and West Coast oysters, all expertly handled and impeccably sourced. True to form, the rest of Bloomfield's tapas-style seafood dishes are intensely flavored. See for yourself during NYC Restaurant Week with dishes like smoked haddock fritters with curry mayo, chorizo-stuffed squid with smoked-tomato vinaigrette and lemongrass sherbet with tuile.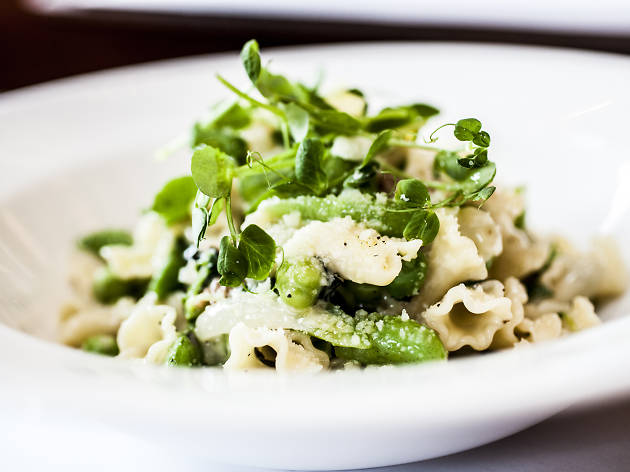 Photograph: Krista Schlueter
Everything in Lafayette glows: the blue-flamed rotisserie and wood oven, the soft lamps and candles, and the gently backlit bar. The large room enjoys a proper bustle, not a din. Lithe young things tilt their heads over glasses of Sancerre in that golden light at tables, and over at the bar, clutches of suits strain their necks to get the bartender's attention. The menu is suffused with all sorts of food you'll want to eat–for proof, check the NYC Restaurant Week prix fixe, packed with dishes like salmon rillette with heirloom cucumbers, sweet-corn risotto with shishito peppers and profiterole maison with Earl Grey ice cream.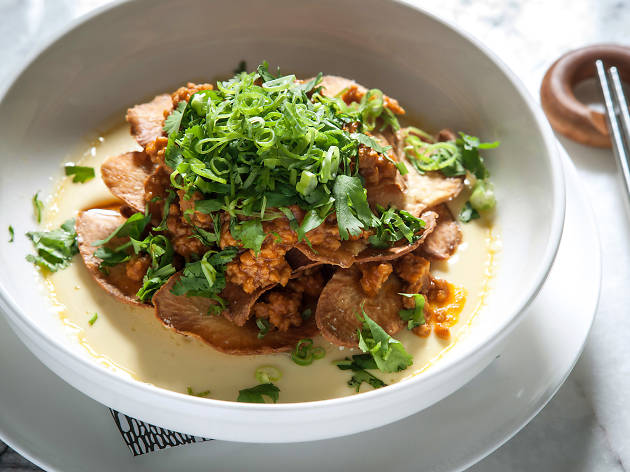 Photograph: Paul Wagtouicz
These days, New York's Chinese food scene is in full-blown revival mode, fueled by red-hot joints like RedFarm and Mission Chinese Food, edging out dated fixations on cheap and "authentic" with promises of locavore and cool. Fung Tu from Nom Wah Tea Parlor scion Wilson Tang and Per Se vet Jonathan Wu takes a 21st-century crack on the form. For NYC Restaurant Week, expect dishes like pork-belly egg rolls, char siu beef short ribs with green beans, and yuzu sorbet. For reservations, call 212-219-8785.
Check out the best things to do in Manhattan
Find the best restaurants, bars, attractions and things to do in Manhattan