Big Cheesy: Winter Edition Recap
Check out the photos from the fifth annual Big Cheesy: Winter Edition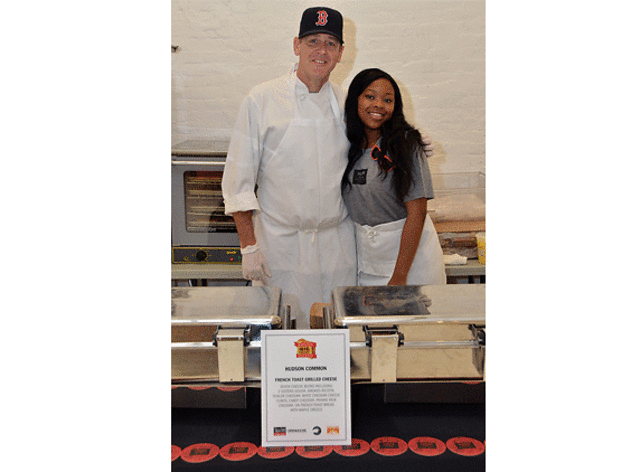 1/28
Photograph: Andrew Werner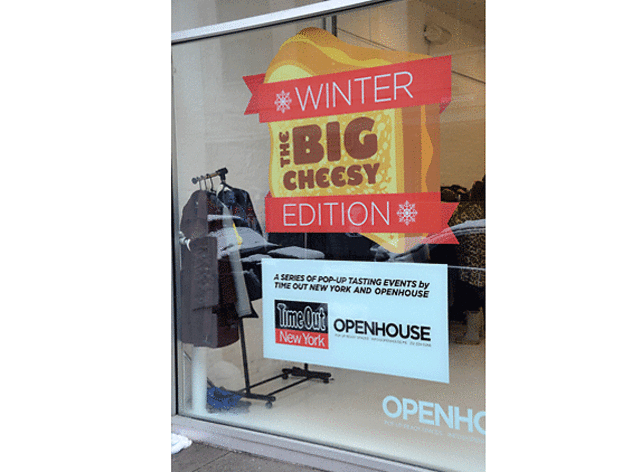 2/28
Andrew Werner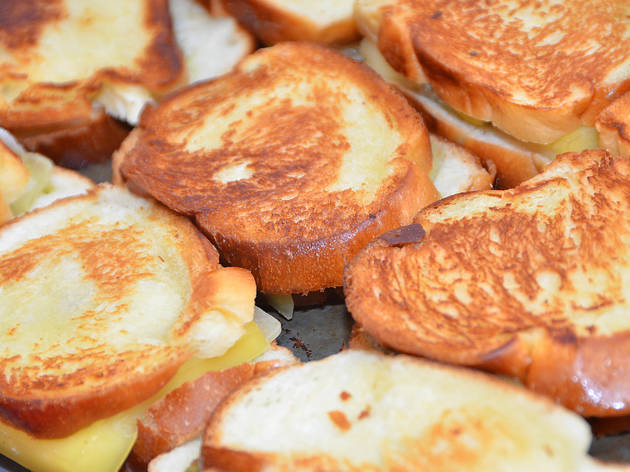 3/28
Photograph: Andrew Werner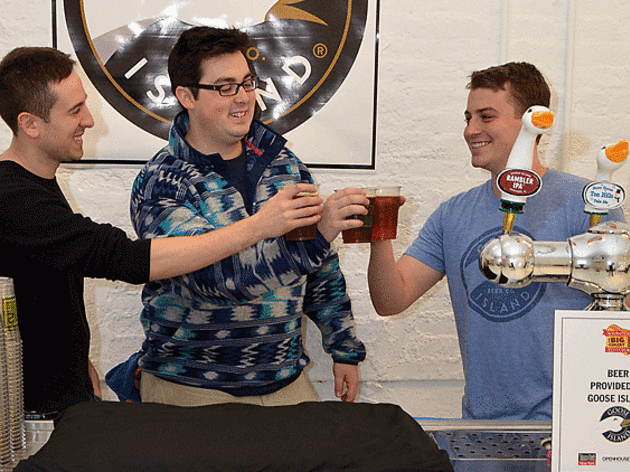 4/28
Photograph: Andrew Werner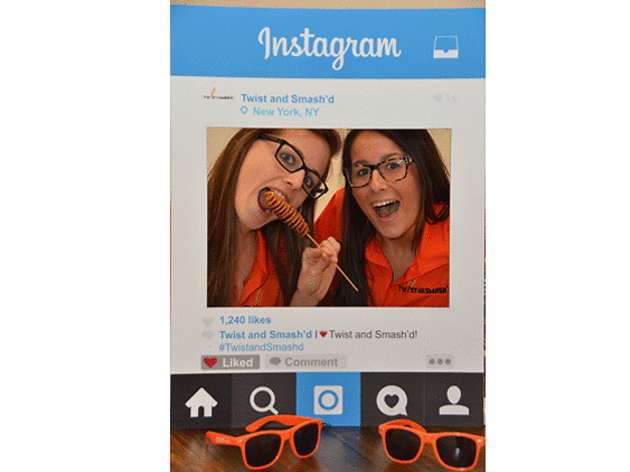 5/28
Photograph: Andrew Werner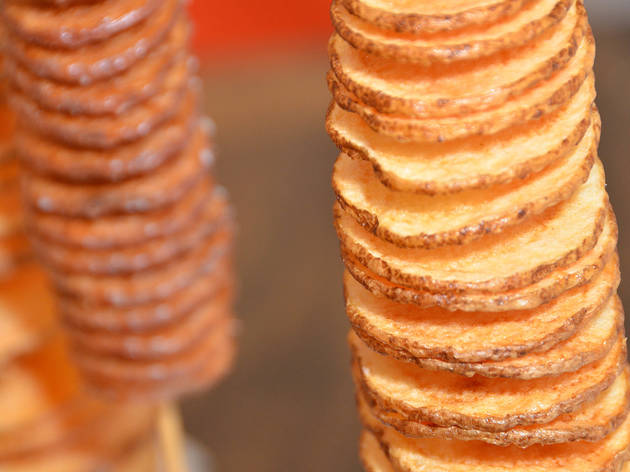 6/28
Photograph: Andrew Werner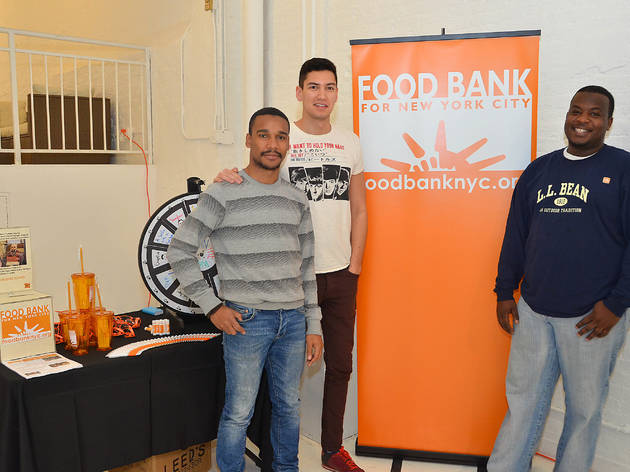 7/28
Photograph: Andrew Werner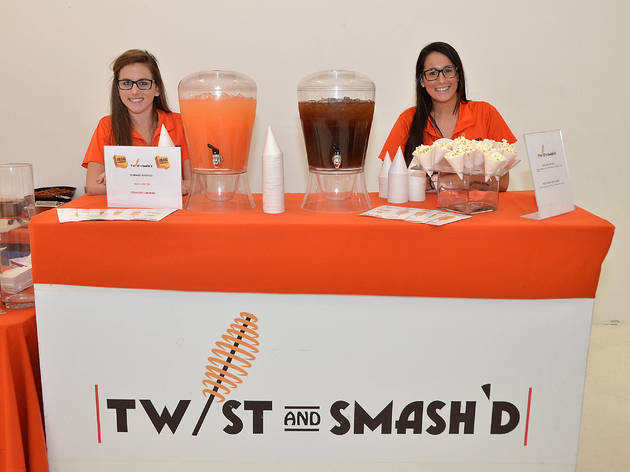 8/28
Photograph: Andrew Werner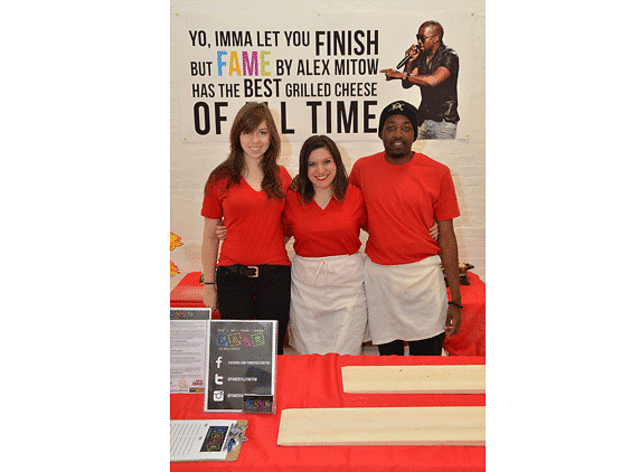 9/28
Photograph: Andrew Werner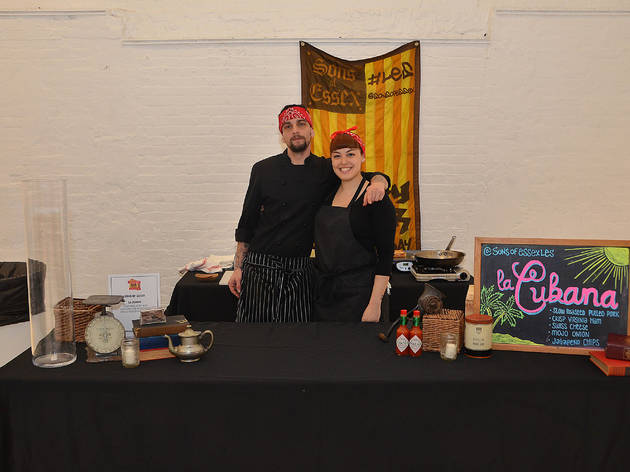 10/28
Photograph: Andrew Werner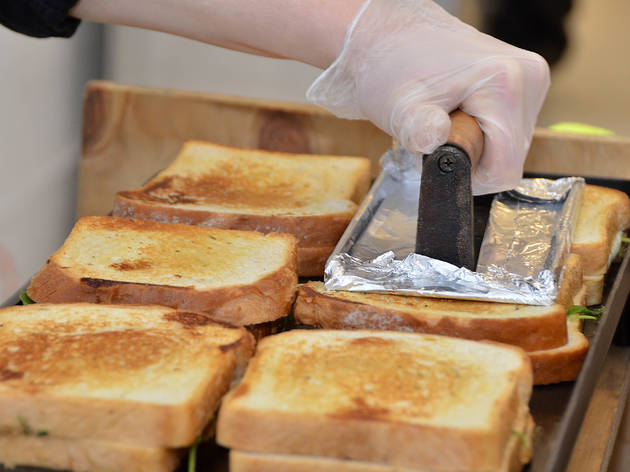 11/28
Photograph: Andrew Werner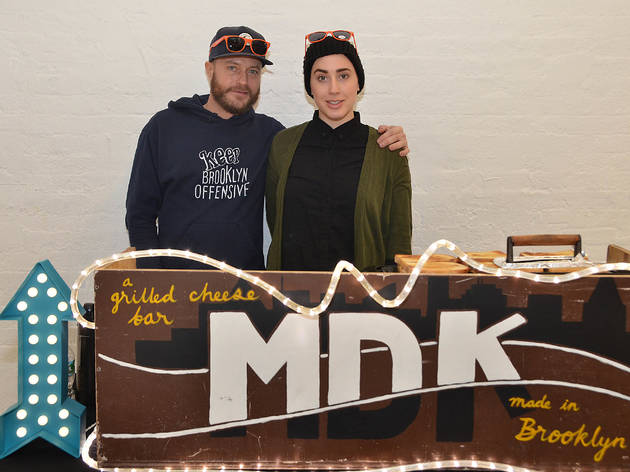 12/28
Photograph: Andrew Werner
13/28
Photograph: Andrew Werner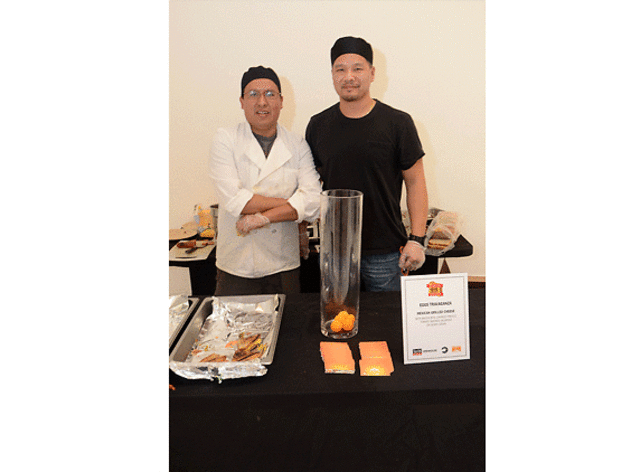 14/28
Photograph: Andrew Werner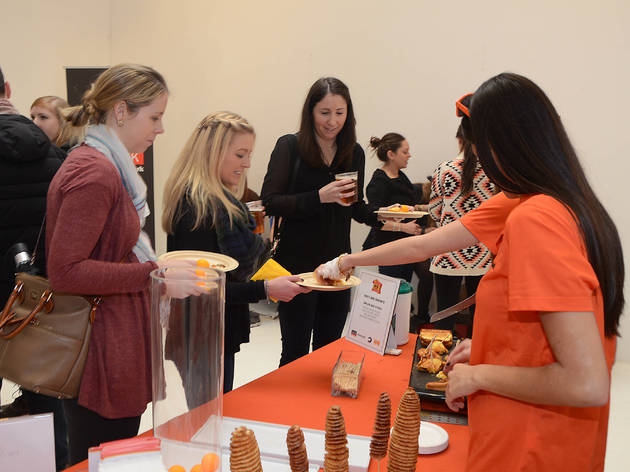 15/28
Photograph: Andrew Werner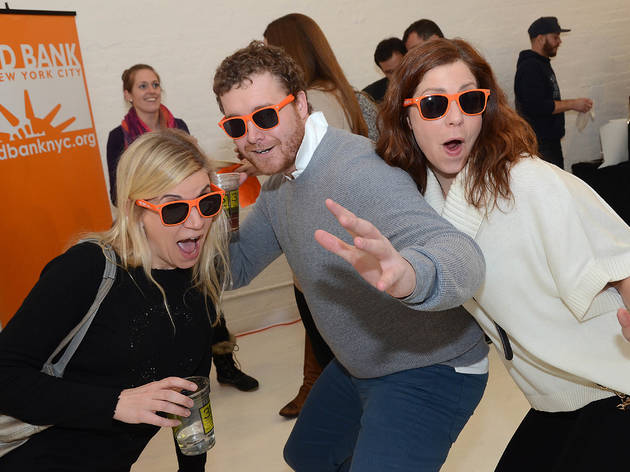 16/28
Photograph: Andrew Werner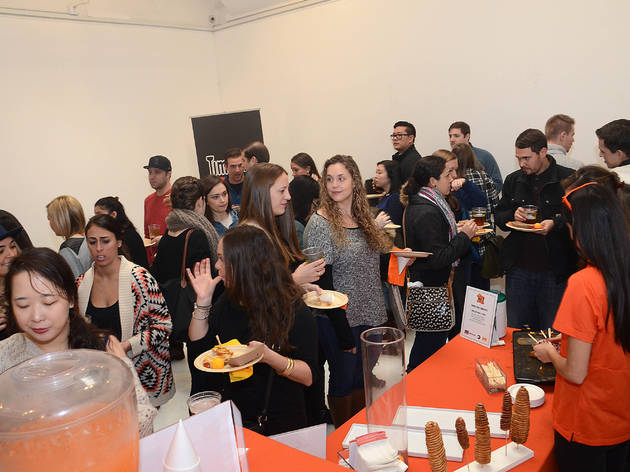 17/28
Photograph: Andrew Werner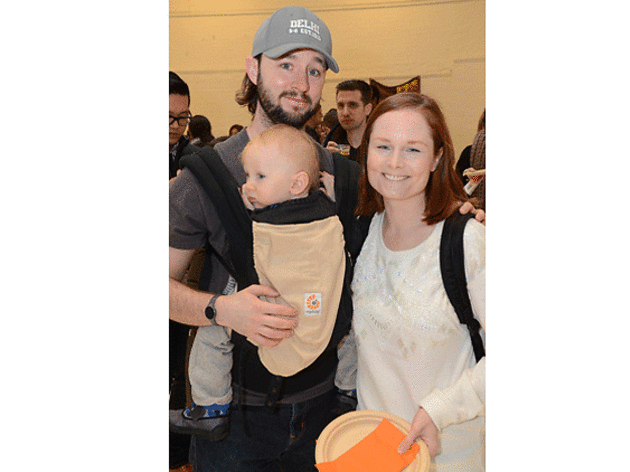 18/28
Photograph: Andrew Werner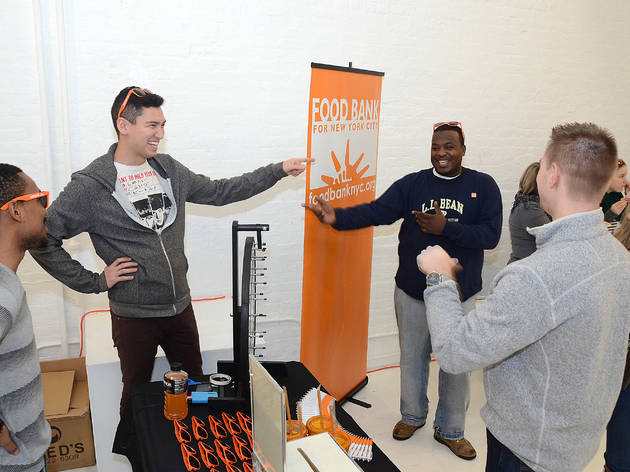 19/28
Photograph: Andrew Werner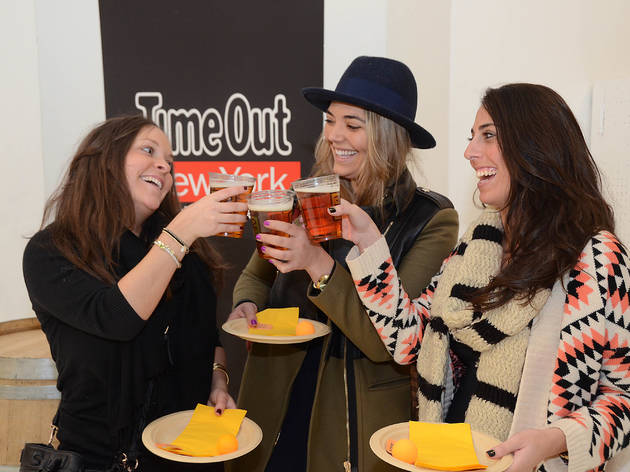 20/28
Photograph: Andrew Werner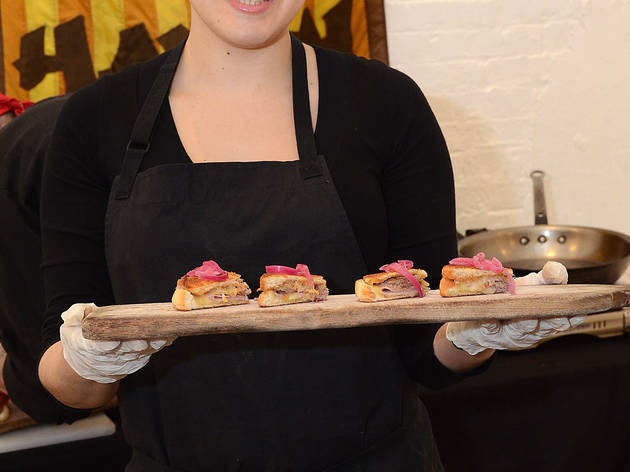 21/28
Photograph: Andrew Werner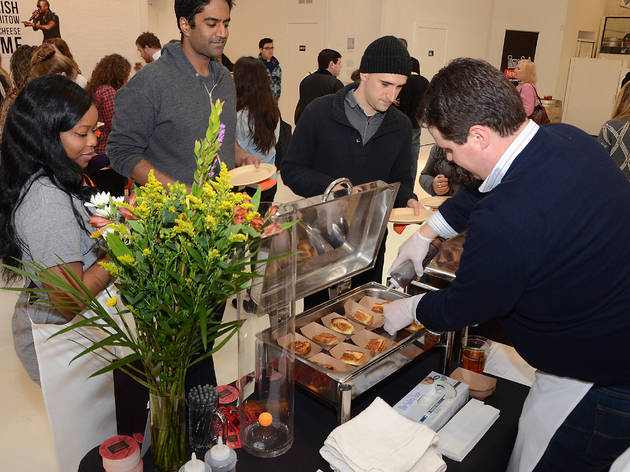 22/28
Photograph: Andrew Werner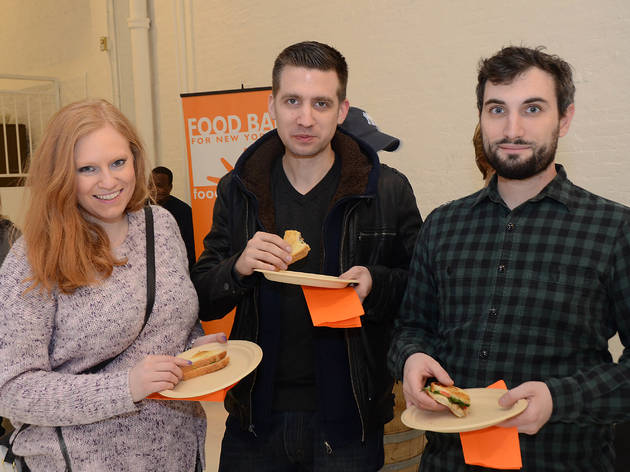 23/28
Photograph: Andrew Werner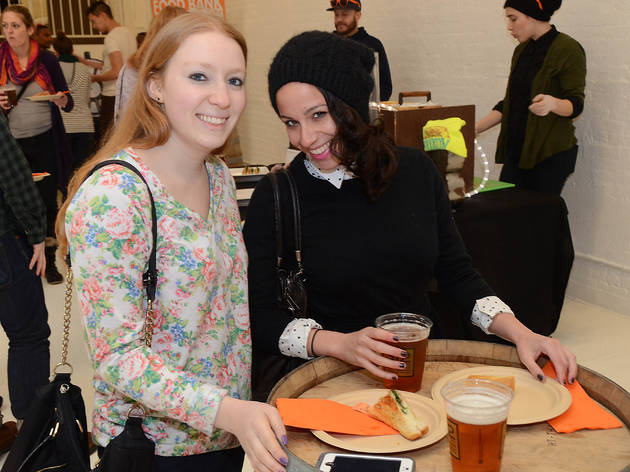 24/28
Photograph: Andrew Werner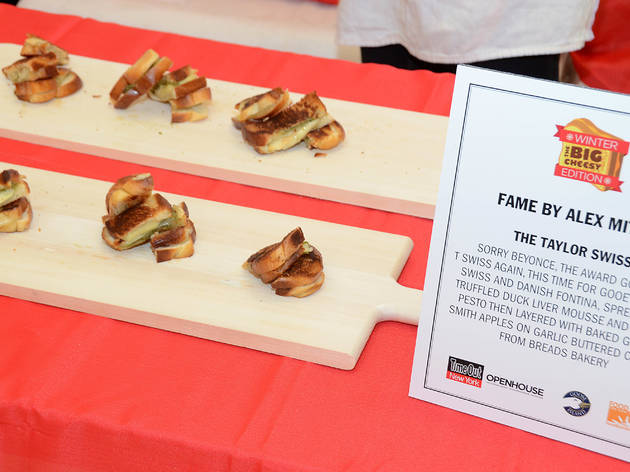 25/28
Photograph: Andrew Werner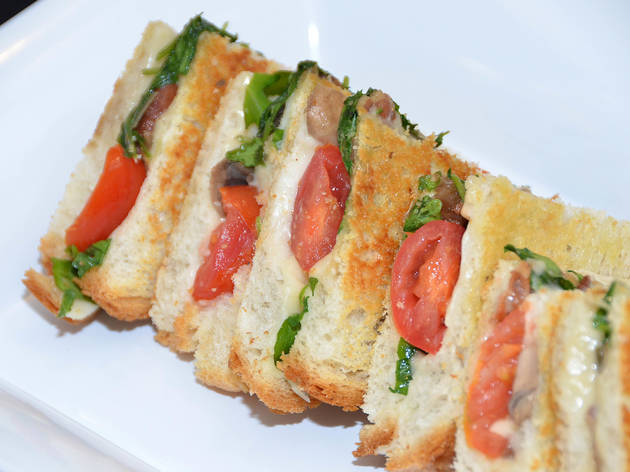 26/28
Photograph: Andrew Werner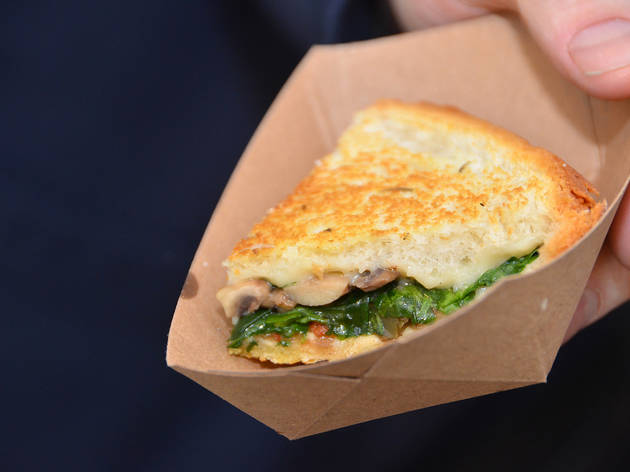 27/28
Photograph: Andrew Werner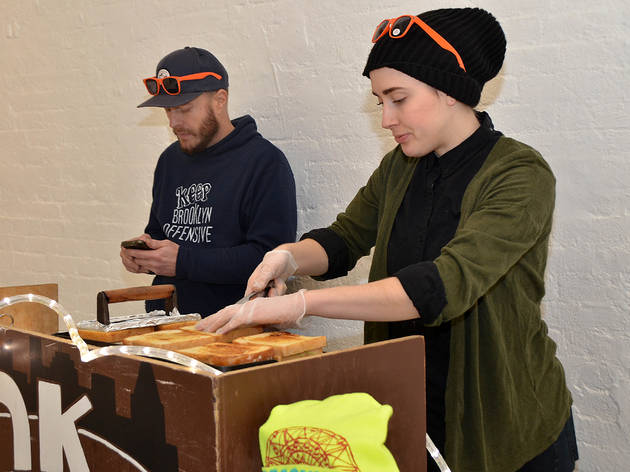 28/28
Photograph: Andrew Werner
On January 24 and 25, just before the winter blizzard, Time Out New York readers massed together into Openhouse Gallery where they were greeted by the warmth and sweet aroma of grilled cheese.
From there, things got hot and heavy as Time Out New York and Openhouse hosted the fifth annual grilled-cheese tasting competition the Big Cheesy: Winter Edition.
This year's contenders included Sons of Essex, Hudson Common, Eggs Travaganza, Twist and Smash'd, Mrs. Dorsey's Kitchen and Fame by Alex Mitow.
These cheesy craftsmen gave their own twist to the classic American snack, creating artisanal masterpieces for everyone to enjoy—and if six gooey sandwiches weren't enough to satisfy hungry bellies, guest were also treated to two frosty brews courtesy of Goose Island.
As with any grilled-cheese competition, only one can reign supreme on the mountain of melted cheese. And the crowning victor of this year is…Hudson Common with its delicious French Toast Grilled Cheese Seven Cheese Blend sandwich (…sweet and salty done right).
Thanks for coming out and staying warm with us at the fifth annual Big Cheesy: Winter Edition. We are very proud to announce that a portion of the proceeds will benefit Food Bank For NYC, and we can't wait for next year!