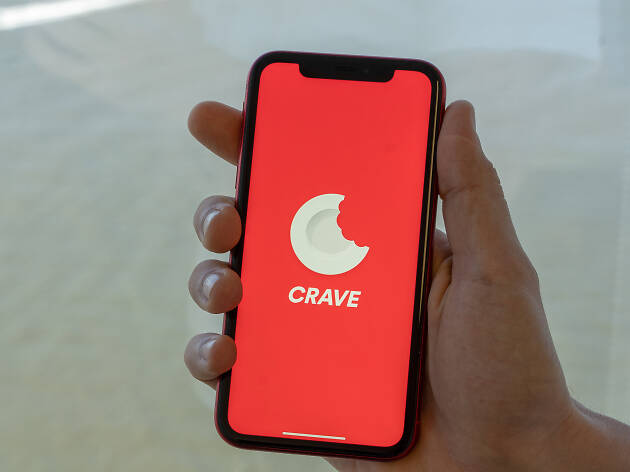 Five ways this new food app will change the way you dine out in NYC
Love eating your way through New York City's finest restaurants, but low on cash? This brand new app is about to become your best buddy
Listen up, food fans: there's a game-changing new app in town that we reckon you'll want to know about. Crave, which just hit the app store, is the perfect companion to any New Yorker who loves dining out.
Like many ingenious inventions, the concept behind Crave is remarkably simple (we can't believe no one thought of it earlier, to be honest!). Basically, much like hotels and airlines, restaurants can advertise last-minute deals on the app when they're not fully booked for the evening. All you need to do is check the app and see if any nearby eateries have a deal going. Then, you can book through the app, turn up, and get sweet, sweet discounts off the total bill, including drinks.
Crave might be new to New York, but in Australia, it's been a booming success since launching under the name of EatClub in 2017. It all started in the culinary paradise that is Melbourne, under the stewardship of none other than celeb chef Marco Pierre White. It has since seated over one million customers in 2,000 restaurants across Australia.
So how exactly is it going to revolutionise the way you dine out in NYC? Let's break it down a bit more…
1. You'll shave big dollars off your bill
Okay, so this is the obvious one. You love to go to restaurants, but you don't love the moment when your waiter presents you with the bill. But what if they'd slashed up to 50 percent off your total – including drinks? Makes things a whole lot easier on the wallet. Plus, it's great for the restaurant, as your seat would have otherwise been empty that evening. Another bonus: since you're not getting food delivered to your home, there are no extra fees attached. Nice.
2. It's your chance to discover amazing new restaurants…
We've all got our favourite local eateries – but that doesn't mean that we should stop experiencing amazing new restaurants. Crave offers you the perfect opportunity to take a chance on places you've never heard of, or finally visit that amazing dumpling place you keep hearing about. A host of awesome New York restaurants have already signed up to the app, which means you can instantly start claiming deals at the likes of East Village Asian fusion fave Chinese Graffiti, Midtown poke joint Sons of Thunder, and the illustrious Sarge's Delicatessen and Diner in Murray Hill, which is open 24/7 all year and serves up insanely good homemade matzo ball soup and cheesecakes.
3. … and to inject more spontaneity into your life
Got any plans for tonight? You do now. With Crave, you can take a raincheck on eating food out of a plastic container in front of the TV, and treat yourself to a very affordable night out instead. Take a chance on a nearby restaurant offering a deal, or subscribe to your favourite restaurants so that you can be notified as soon as they post a deal.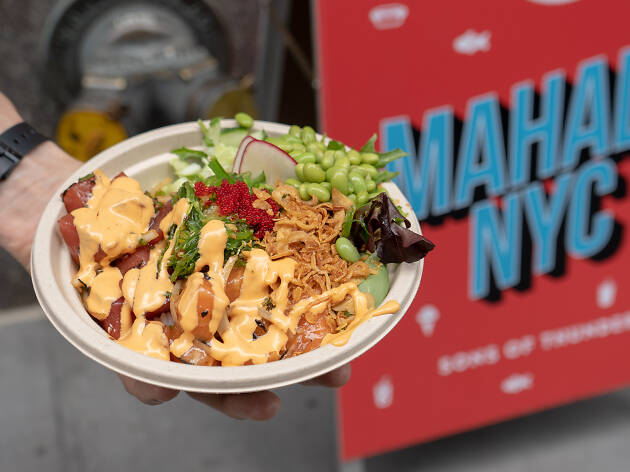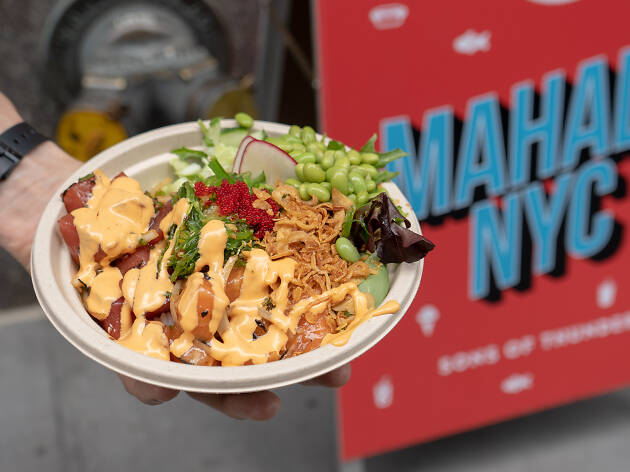 4. You'll be supporting NYC's amazing culinary scene
It's no secret that the rise of delivery apps hasn't been entirely amazing for the restaurant industry. Crave was founded partly in response to the popularity of delivery services, which, while convenient, means that there are fewer of us eating in restaurants. By encouraging city-dwellers to return to restaurants, Crave is contributing to a more vibrant eating out atmosphere; plus, it takes less of a cut than delivery apps.
5. It's going to make your May extra delicious
As if you needed any more incentive to get started with Crave, the app is throwing a two-week food festival to celebrate their arrival in New York. From Monday April 29 to Sunday May 12, you can score 50 percent off signature dishes at an amazing array of NYC restaurants. That's right: you'll get 50 percent off cheesesteaks at Izzie's Cheesesteaks, plus half price poke bowls at Sons of Thunder, acai bowls and smoothies at Pure Green, wings and a side at Best Wingers, dumplings and a beer at Drunken Dumplings, and free coffees at a handful of Wattle Café locations.
Ready to get started? Simply download the Crave app for free. Download the Android app here, and the iPhone app here.