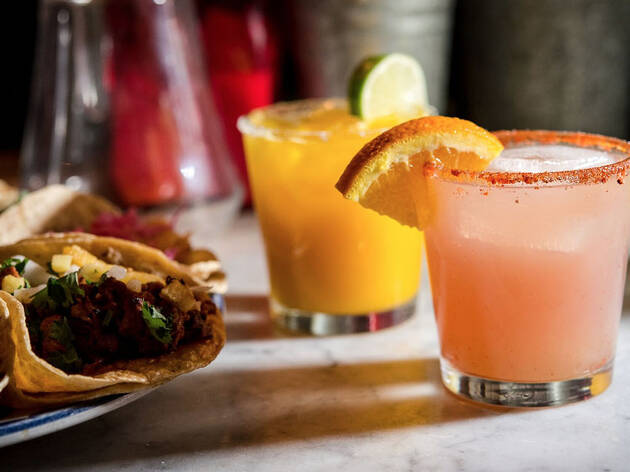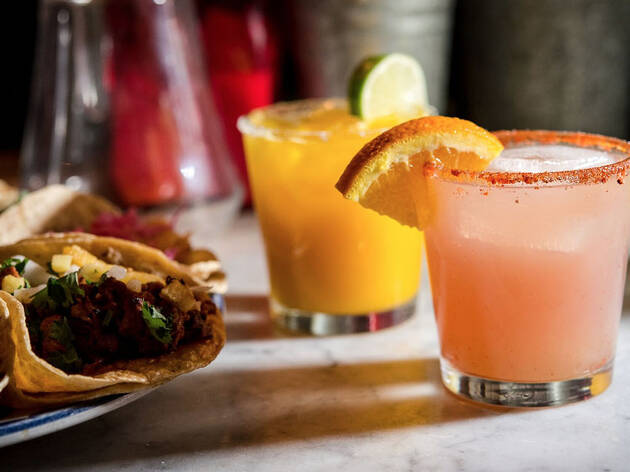 1/15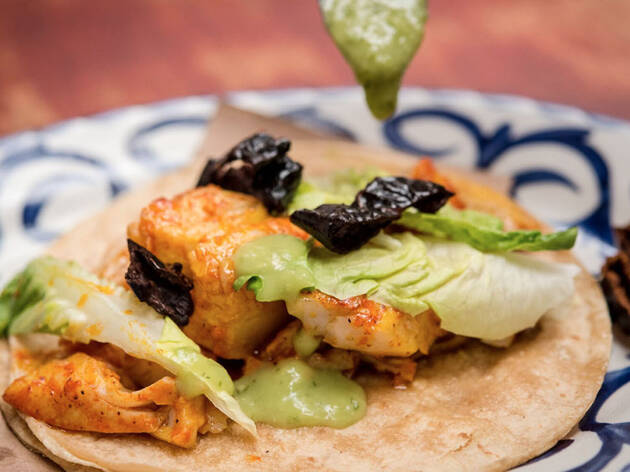 2/15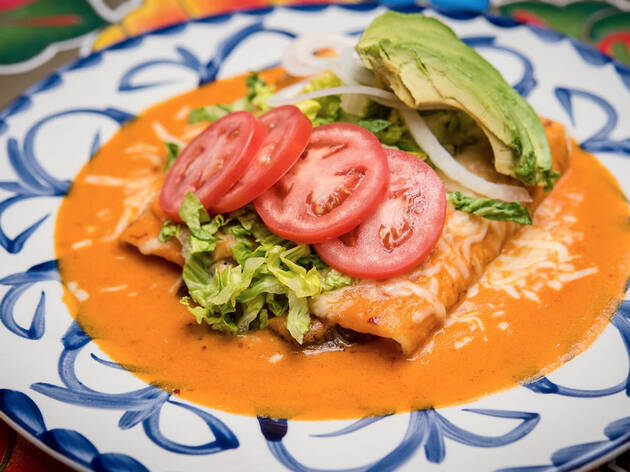 3/15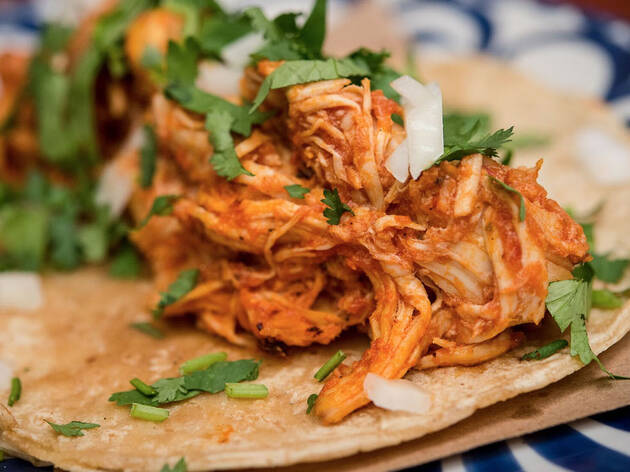 4/15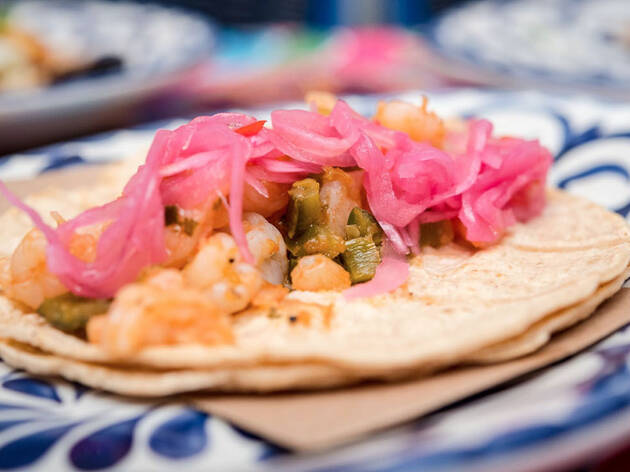 5/15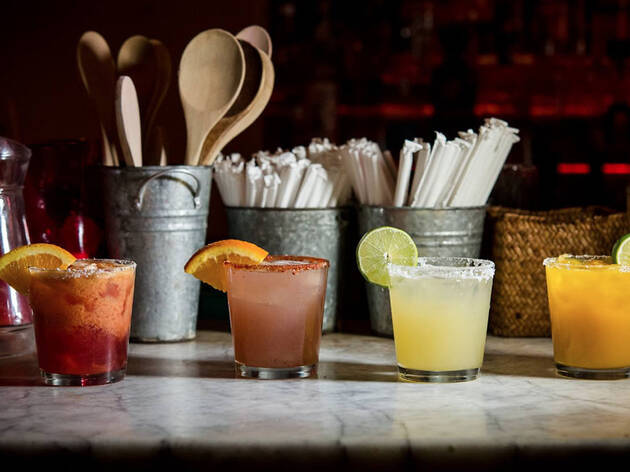 6/15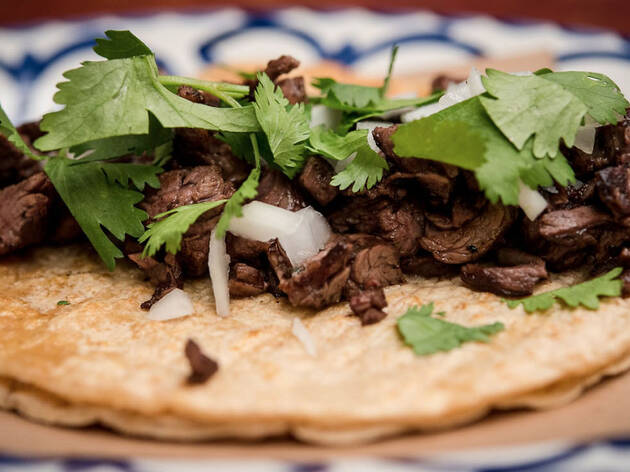 7/15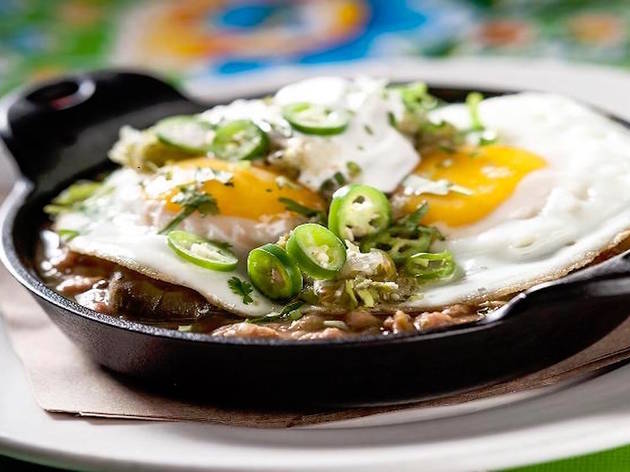 8/15
Photograph: Courtesy La Palapa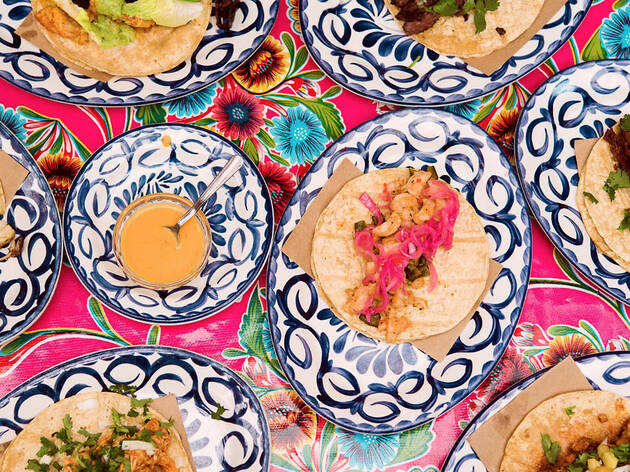 9/15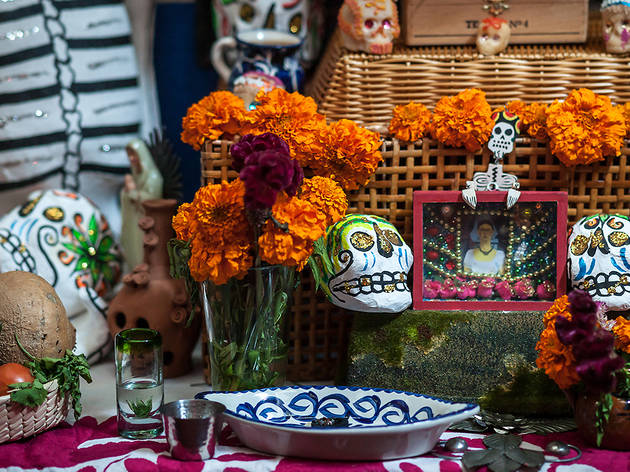 10/15
NOAH FECKS
La Palapa NYC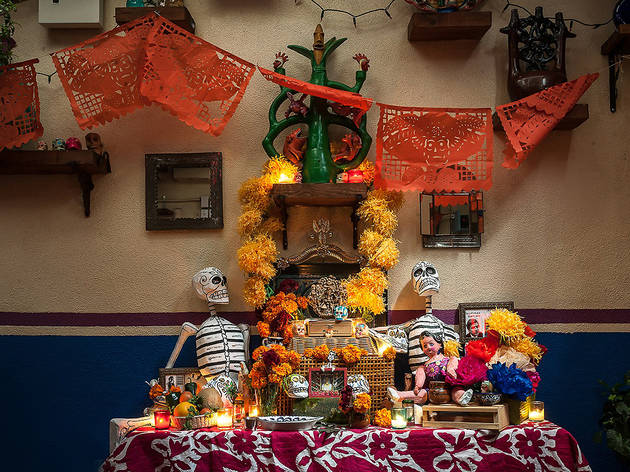 11/15
NOAH FECKS
La Palapa NYC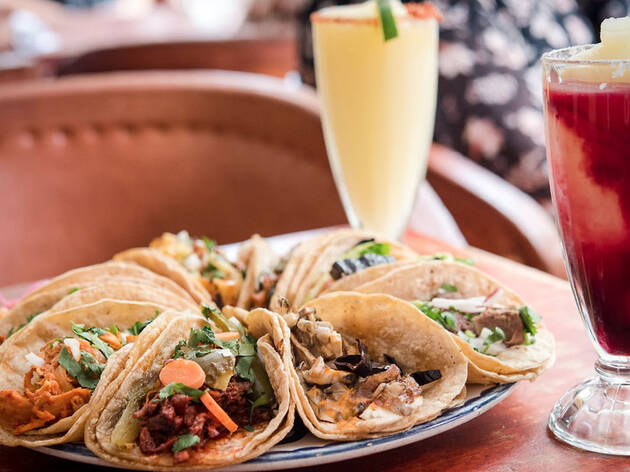 12/15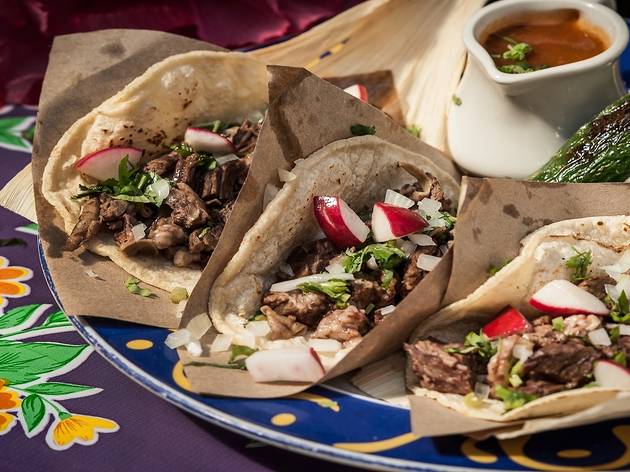 13/15
Photograph: NOAH FECKS
LA PALAPA, NYC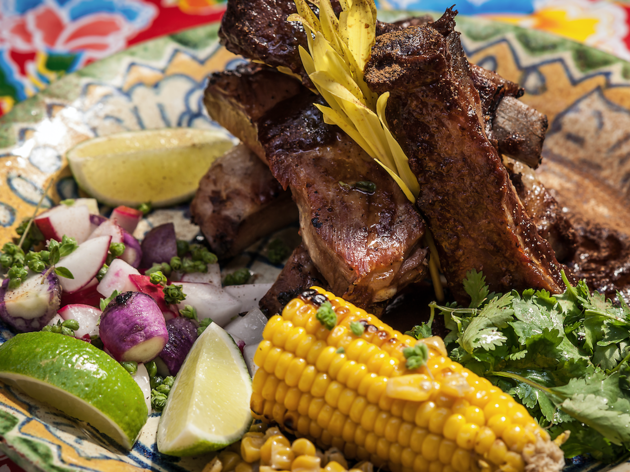 14/15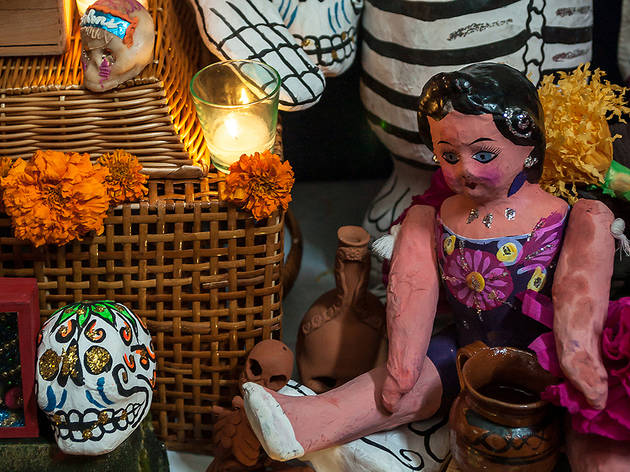 15/15
NOAH FECKS
La Palapa NYC
Time Out says
Named after the palm-thatched huts typically found on Mexican beaches, La Palapa provides a chilled spot in which to enjoy some North American street food. Founded by Mexican artist and chef Barbara Sibley, this taco bar is one of two branches, situated in the food hall of Urbanspace Vanderbilt.
This venture is the culmination of years of research by Sibley into traditional, rare and ancient Mexican recipes, including some from seventeenth-century convents. At the taco bar, which is open for breakfast and lunch, tuck into authentic regional Mexican cuisine, such as tacos al pastor (like a kebab in a taco), de suadero (with beef brisket) or a veggie version with avocado. Alternatively, grab a burrito bowl or huevos rancheros.
Compliment your meal with something refreshing, like a hibiscus slushy or a horchata iced coffee (featuring cinnamon milk).
La Palapa says
Owned by Barbara Sibley, a chef and artist with extensive New York City restaurant experience. Barbara was born and raised in Mexico City. She co-authored the La Palapa cookbook Antojitos: Festive and Flavorful Mexican Small Plates. For many years she has collected traditional, rare and ancient Mexican recipes, including 17th Century recipes from Mexico's convent kitchens, and traditional ingredients. Her interest in indigenous cuisines was deepened by her studies in Anthropology at Barnard College. Her New York restaurant career began at La Tulipe, a New York Three Star French Restaurant, where she was influenced by Sally Darr, Jacques Papin, Julia Child, James Beard, Mimi Sheraton and Sarah Moulton. Since 1997, she has served, with Jennifer Clement, as co-director and founder of the San Miguel Poetry Week, an annual poetry conference in San Miguel de Allende, Mexico.

La Palapa focuses on Mexico city tacos and authentic regional Mexican cuisine featuring Tacos al Pastor, Mole Negro Oaxaqueno, Salsa Pibil and many other specialities from different regions of Mexico. Salsas and sauces are rich and spicy and fresh ingredients are used. A palapa is a palm-thatched shelter on a Mexican beach where you can relax with your feet in the sand looking at the ocean while you sip an ice cold cerveza flavored with lime and salt, and eat a spicy shrimp taco with salsa guajillo.
Details
Address:
77 St. Marks Pl.
New York
10003

Contact:
Opening hours:
8.30am-9pm Mon-Fri; 10am-5pm Sat-Sun
Do you own this business?
Users say