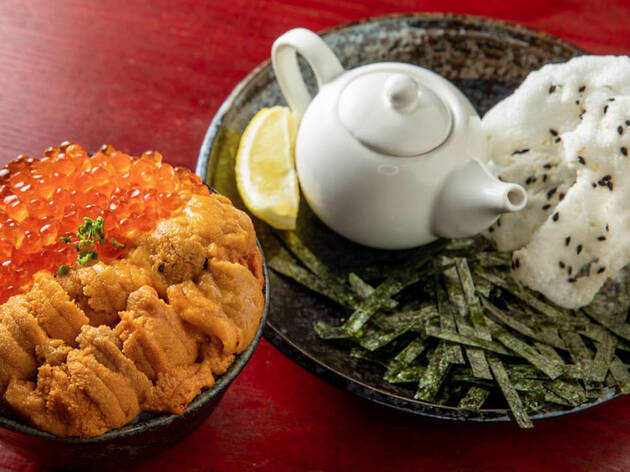 Venue says
A showcase of contemporary Asian cuisine using exceptional ingredients presented with a focus on being fresh & seasonal via a biweekly menu.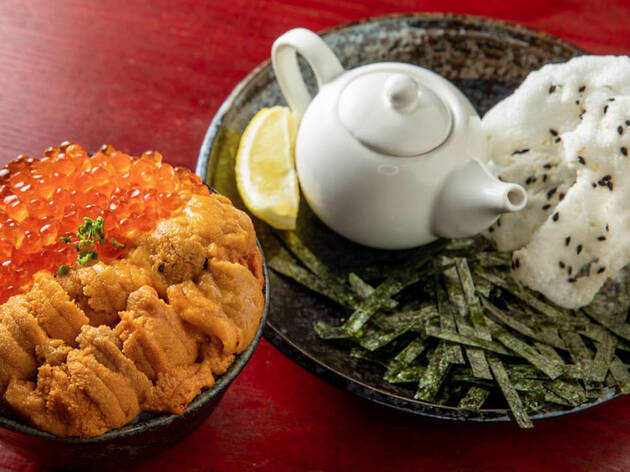 1/1
Time Out says
A creation of Chef Mike Ding, Mori serves up contemporary Asian cuisine in the heart of Brooklyn. With only 24 seats, the space is small and intimate—and is decorated with dark wood and warm lighting.
The seasonal menu changes bi-weekly, which according to the venue, is in response to which fresh and local ingredients that are available. Dishes that you may encounter, however, include gyoza, assorted sashimi, washugyu steak and more. The cuisine also has a French influence, which means you may also be presented with a variety of dishes such as grilled sea scallops, crab omelette and more. As for the drinks menu, you can expect to sample beer, sake and other boozy beverages.
Mori says
Showcasing contemporary Asian cuisine in a small space. Sake, beer, Stylized classics.
Mike Ding, our chef/owner, opened Mori with the focus of serving exceptional Asian cuisine in a less formal setting.

Mike grew up in a small port town located several hours away by boat from Shanghai. Meat was expensive but seafood and vegetables were plentiful. Fish that was cooked and eaten within an hour of the catch, if not prepared live, was the norm. Mike developed a discerning palate and that rigorous standard is applied to all of the ingredients that are used in the restaurant.

A hunger for great food led Mike to become a chef with his first step to be classically trained in French cooking. After graduating from Le Cordon Bleu, he worked in some of the best restaurants in the world including Jean-Georges and Picholine. After years of fine dining experience, Mori is the amalgamation of his love of fine food and casual setting. To give an exceptional experience without the need of a tablecloth.
Details