Have you heard about Crave yet? If you haven't yet, then trust us when we say that it's going to make a huge change to the way you eat out in NYC. It's an app that allows restaurants to advertise last-minute deals when they're not fully booked for the night – which means that you're scoring awesome discounts at amazing eateries, and the restaurant is filling a seat that might have otherwise gone empty. Win-win.
Crave launched in late April, and is kicking things off with the Crave Food Festival, which runs from Monday April 29 to Sunday May 12. During this time, you can score 50 percent off the signature dishes of an amazing array of NYC restaurants. That's right: grab your crew, book at any of the participating restaurants through Crave, and you'll get 50 percent off cheesesteaks at Izzie's Cheesesteaks, plus half-price poke bowls at Sons of Thunder, acai bowls and smoothies at Pure Green, wings and a side at Best Wingers, dumplings and a beer at Drunken Dumplings, and free coffees at a handful of Wattle Café locations.
And that's not all. You'll also get 50 percent off noodles at Thys Noodles, half-price pad Thai and a drink from Noree Thai, pizza and a drink from Dia, and three tacos and a margarita at Savor Por Favor.
Once the Crave Food Festival is over, make sure you keep checking the Crave app as more restaurants get involved. It's a fantastic way to discover new eateries, and a tastier, cheaper, and more atmospheric way to enjoy New York's incredible culinary scene than getting food delivered.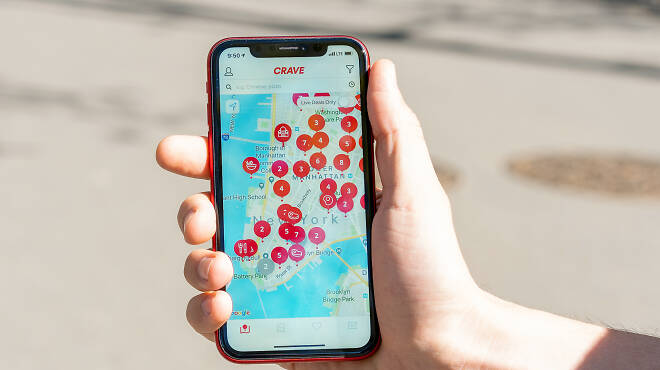 You can read more about Crave – including the story of how it started in Melbourne, Australia and became massively popular across the entire country – here, where we've put together the five ways it's going to change the way you dine out in NYC.
Ready to get started? Simply download the Crave app for free. Download the Android app here, and the iPhone app here.