Review: The Leopard at des Artistes
Read the recent restaurant review from one of the finalists in our Food and Drink critic competition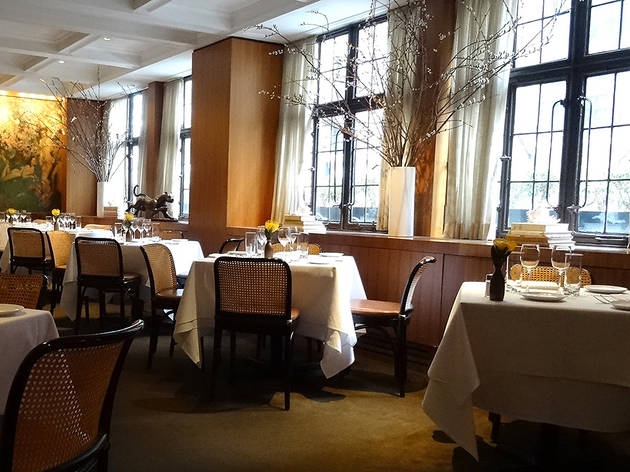 At the Leopard at des Artistes, neighborhood regulars and New York luminaries dine nightly on gnudi beneath naked nymph murals that have hung here since 1934. This famous dining room, restored in 2011 when the Leopard made it its den, is one of the city's most attractive and refined, and worth a visit just to see.
Fortunately, the Leopard is more than just a pretty kitty. Chef Michele Brogioni's kitchen produces Southern Italian cuisine grounded in tradition but crowned with decadent yet fitting embellishments. Mains, like a lamb chop in puttanesca sauce, are solid, but pastas are the real standouts. The aforementioned gnudi, served in a sharp butter and Parmigiana-Reggiano sauce with sage and wild mushrooms are every bit as remarkable as the famed dish at the Spotted Pig—a supplemental white truffle shaving is worth going in for, the heady taste of the truffles a beguiling complement to the dish. A toothsome "taste of the sea" tangle of linguine, clams and cherry tomatoes mingling with creamy sea urchin in bright lemon sauce is an absolute showstopper. Desserts also shine: The almond semifreddo or ricotta cannoli are sure to leave you grinning at the end of your meal.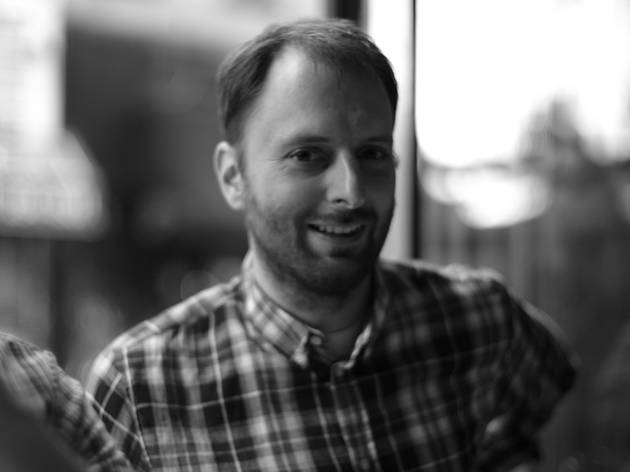 By Brigham Barnes
Brigham Barnes is an attorney who has been eating in New York for the last 12 years.
Sponsored listing
Amami Sushi
This izakaya-style restaurant in Greenpoint offers all sorts of Japanese favorites, from yakitori to ramen to sushi and sashimi. Owner Nick Wang puts a focus on quality, and the restaurant sources only high-quality seafood and free-range meats. Amami even ferments its soy sauce in house. But before you order dinner, why not start with a signature cocktail, like the Ms. Daisy with saffron-infused gin, yuzu sake and lime juice ($12)? Notably, the expansive drink list also features sake by the bottle and Japanese whiskies. Now, on to the food: The vast menu includes every variety of sashimi, hand roll and specialty roll you can think of. If that doesn't tempt you, maybe the miso-glazed black cod ($6), soy-glazed pork buns ($7) or grilled squid with basil and ginger ($9) might. Or perhaps you'd like a steaming bowl of the tonkatsu ramen ($15) with pork belly and a soft-boiled egg—and another cocktail to wash it down, of course.
Venue says: "Try our delicious authentic Japanese weekend brunch specials and signature cocktails!"