Save $12 on 10Below Ice Cream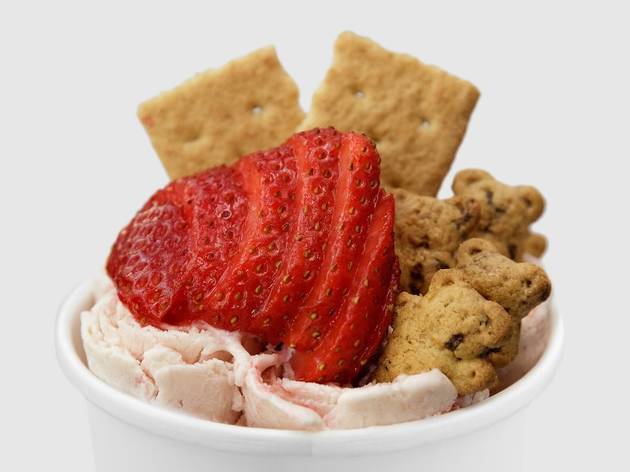 Time Out says
Two hand-rolled ice creams and two teas from 10Below
WHAT IS IT?
Two hand-rolled ice creams with unlimited toppings and two cold-pressed teas from popular ice cream parlour 10Below.
WHY BUY?
10Below Ice Cream creates epic Thai-style, rolled ice cream using liquid nitrogen. They use fresh, homemade, liquid ingredients to create picture-perfect, instagram-ready ice cream rolls (that taste just as good as they look!)
We're so in love with these delicious ice cream rolls that we've teamed up with 10Below to bring you an offer you simply can't refuse. You can get two hand-rolled ice creams with unlimited toppings plus two cold-pressed teas for just $14 (that's 46 percent less than usual).
NEED TO KNOW:
-This voucher is valid for Two hand-rolled ice creams and two teas from 10Below.
-Available at all 10Below Ice Cream locations.
-Please present voucher at point of payment. -Available Monday – Sunday during all opening hours.
-Please note that taxes and services are not included in the cost of the voucher. -Voucher valid until January 1.
-This voucher cannot be cancelled, refunded, exchanged or used in conjunction with any other offer.
Details
Users say