The Feed first look: Distilled
Momofuku vet Shane Lyons pays tribute to the American pub with this Tribeca restaurant plying Southern fare.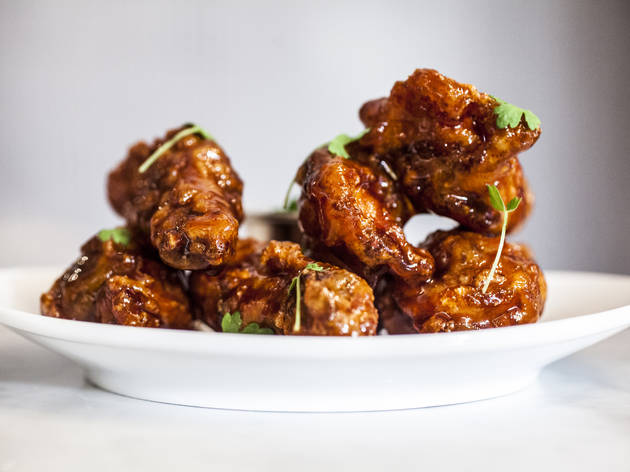 1/4
Photograph: Krista Schlueter
Wings at Distilled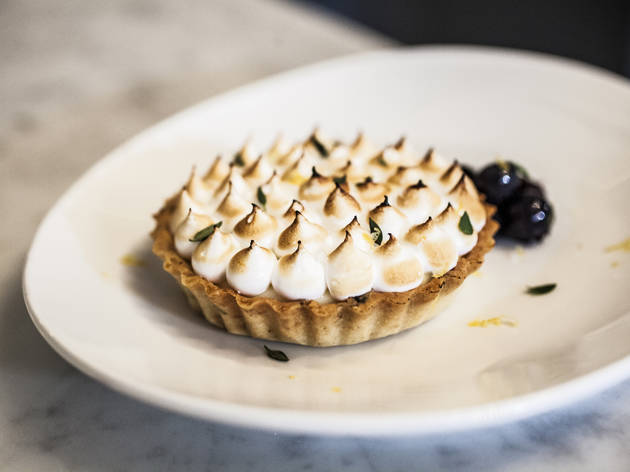 2/4
Photograph: Krista Schlueter
Lemon meringue tart at Distilled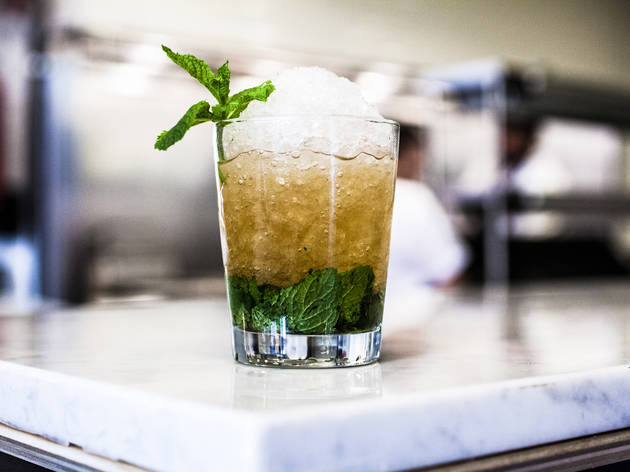 3/4
Photograph: Krista Schlueter
Derby Shrub at Distilled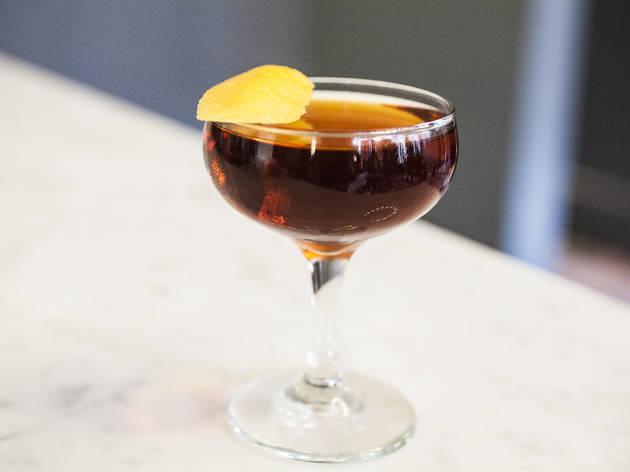 4/4
Photograph: Krista Schlueter
Tribecan at Distilled
Gotham's historic public house—the drinks-peddling gossip center popular in the mid–20th century—gets a latter-day makeover on June 7th with this Tribeca restaurant, sporting an airy 110-seat dining room and Momofuku vet Shane Lyons's refined comfort food. Lyons puts a fine-dining touch on Southern fare: a salad of local greens and preserved lemon; rosemary potato chips with caramelized-onion dip; and chicken-fried duck with waffles, smothered in smoked serrano maple syrup. The beverage list also tips a hat to the spot's period influences, with a heavy mead (honey wine) selection. But contemporary drinkers can tilt back a craft beer, an American wine or a cocktail (like the Tribecan, made with bourbon, vermouth, chocolate bitters and lemon oil). Floor-to-ceiling windows and a black-stone bar decorate the sleek space. 211 West Broadway at Franklin St (212-601-9514)
Missing Time Out magazine?
You can still read our latest issue from the comfort of your couch
Read online