The Feed first look: Forty2West
Del Posto vet John Di Lemme puts an Italian spin on chophouse fare in midtown.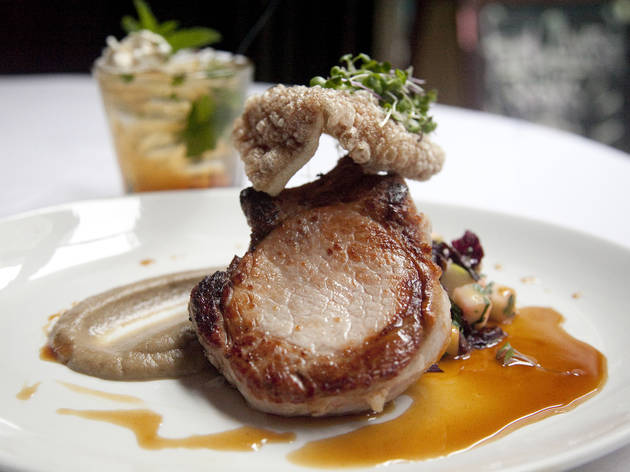 1/5
Photograph: Melissa Sinclair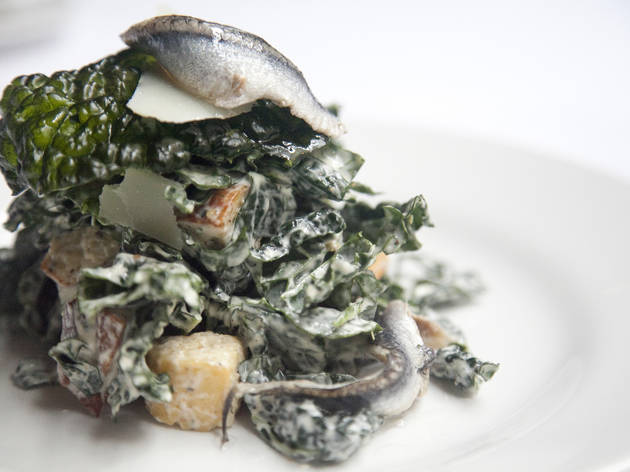 2/5
Photograph: Melissa Sinclair
Kale Caesar salad at Forty2West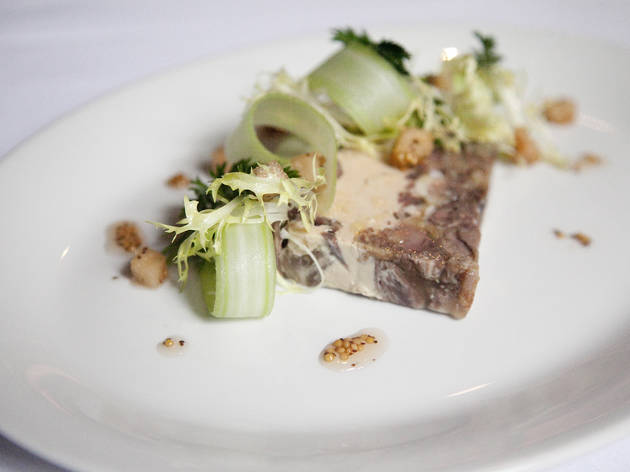 3/5
Photograph: Melissa Sinclair
Oxtail foie gras at Forty2West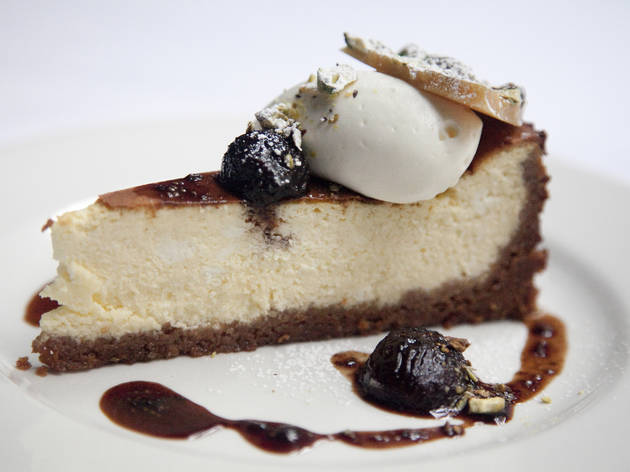 4/5
Photograph: Melissa Sinclair
Ricotta cheesecake at Forty2West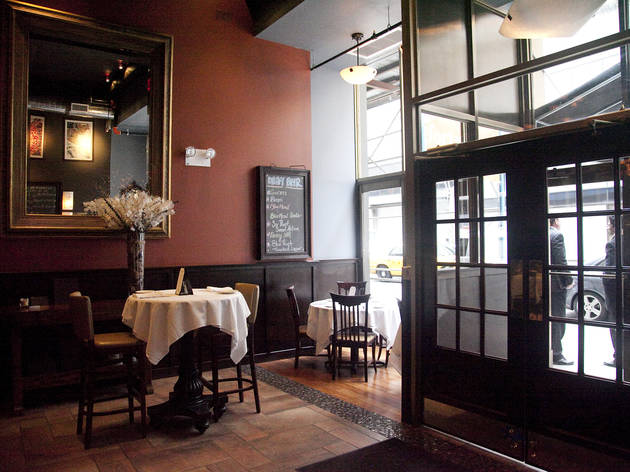 5/5
Photograph: Melissa Sinclair
Mario Batali protégé John Di Lemme—who's flexed his culinary muscles at Lupa, Del Posto and Vegas's Enoteca San Marco—retools the old-school New York chophouse with Italian flair. The wood-paneled, bi-level eatery—classically decked out with white tablecloths and round booths—features hearty steakhouse staples like bone-in rib eye, porterhouse and a pork chop paired with charred apple, radicchio and fried pork rind. Along with Italian-tinged fare like crudos and house-made pastas, there's a smattering of lighter eats available at the mahogany bar downstairs. Nosh on cured meats (wild-boar salumi, coppa), oxtail terrine and guanciale-flavored mussels in between sips of Italian craft beer (such as Baladin Nora) and cocktails, like a whiskey-based Paloma (Midleton, Cointreau, pear brandy, grapefruit and lime juice). 42 W 48th St between Fifth and Sixth Aves (212-262-6200)

Sponsored listing
Grand Central Oyster Bar & Restaurant
It may be sacrilege to say it, but it seems that the legendary 96 -year-old Grand Central Oyster Bar, located in the epic and gorgeous hub that shares its name, is running on fumes. The surly countermen at the mile-long bar (the best seat in the house) are part of the charm, but the fishy lobster roll, overly breaded fried clams and ketchup-tasting pan roast are not. Play it safe—and classic—with a reliably awe-inspiring platter of iced, just-shucked oysters (there can be a whopping three-dozen varieties to choose from at any given time, from Baja to Plymouth Rock) and enjoy the vaulted-ceiling view. As long as the station is abuzz and the oysters good—they are—the other food is really beside the point.
Venue says: "For over 100 years we have been serving the freshest oysters & seafood in NYC! Our Oyster Happy Hour features Bluepoint Oysters, $1.25/each"