The Feed first look: Montmartre
Empire builder Gabriel Stulman (Chez Sardine, Perla) joins forces with Tien Ho (Má Pêche) for a French-American bistro in Chelsea.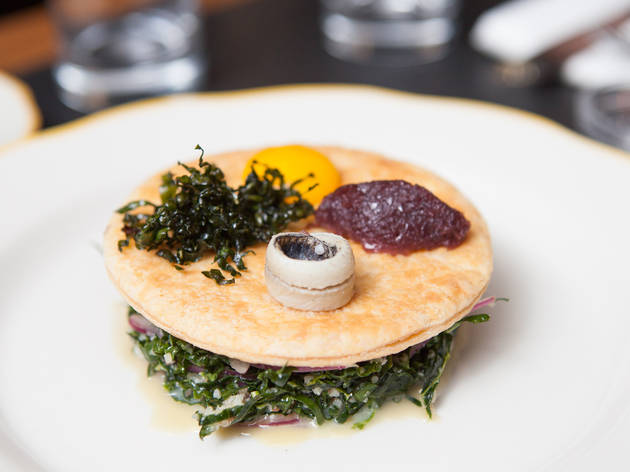 1/5
Photograph: Jessica Lin
Tarte renversée at Montmartre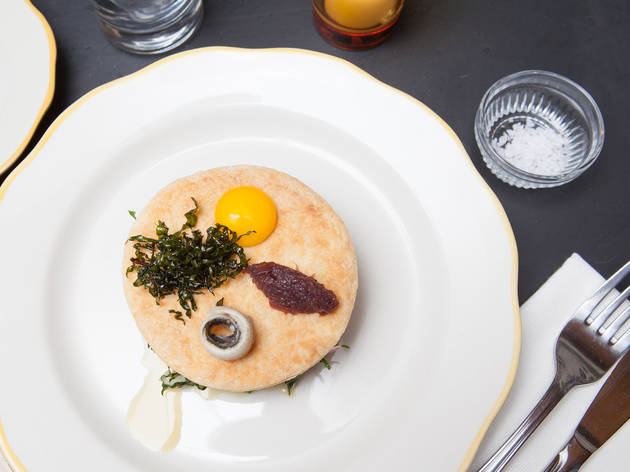 2/5
Photograph: Jessica Lin
Tarte renversée at Montmartre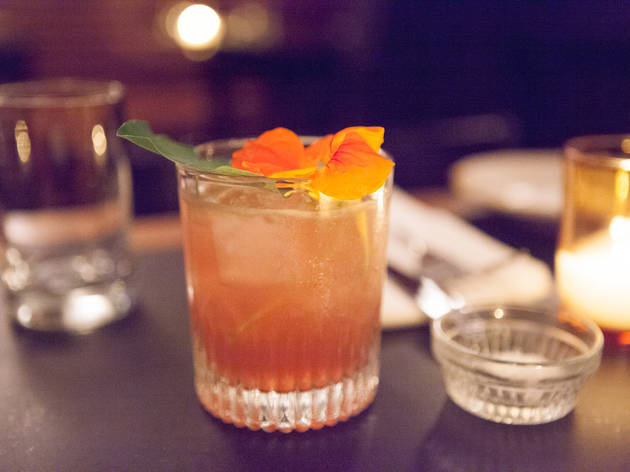 3/5
Photograph: Jessica Lin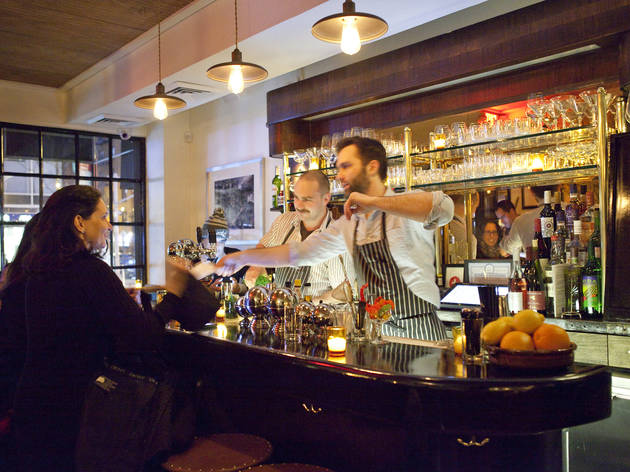 4/5
Photograph: Jessica Lin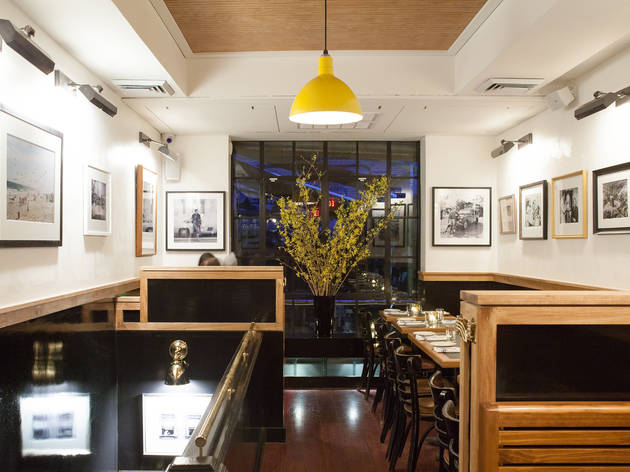 5/5
Photograph: Jessica Lin
Gabriel Stulman—prolific West Village empire builder—has been on a tear as of late, wrangling übertalented toques for his constellation of buzzy downtown gems: Michael Toscano at Perla, Mehdi Brunet-Benkritly at Fedora and Chez Sardine. For his sixth restaurant, he's landed the biggest name yet: Former Momofuku top brass Tien Ho (once executive chef at Ssäm Bar and Má Pêche) will make his highly anticipated return to the scene with this French-American bistro, opening February 28th. In a departure from Momofuku's inventive Asian dishes, Ho will draw on his Café Boulud days for approachable French fare, dispatching plates like veal blanquette served with thumbelina carrots and mustard spaetzle, and saucisson a l'ail (garlic sausage) with wild Burgundy snails and Swiss chard. Take your dinner at an oak-and-slate table, or post up at the six-stool bar for Gallic wines and eclectic cocktails (tequila and sherry with jasmine pearls; rye with herb liqueur and Amaro Montenegro). 158 Eighth Ave between 17th and 18th Sts (646-596-8838)
Sponsored listing
Spaha Soul
SpaHa Soul is a compilation of cusines but they all have one thing in comon - they are all dishes with a soul. My name is Artist Thornton, my earliest memories are of my feet hanging in a sink. Listening to the sound of fresh black eye peas being washed in a pan. Of my grandmother explaining what she was doing all the while humming when "When the Saints go Marching In". You see, I had the greatest formative years growing up with my Grandma. She came from Louisiana by way of Missouri. Now as an adult - and after years of traveling abroad and meeting and seeing all kinds of folks from all manners of life; after opening 7 different restaurants with several different cuisines - I have come up with this style of cooking that could be best described as" Global Soul". So after a day of traffic, noise, and knocking around this beautiful city come on home to SpaHa Soul!
Venue says: "Scratch kitchen, that makes soul food. And global food with a twist! Our food is made with music, laughter, and much Love."