Trending: Cocktail-inspired sweets
From bourbon-spiked pies to port-infused cookies, bakers are looking to the bar for inspiration.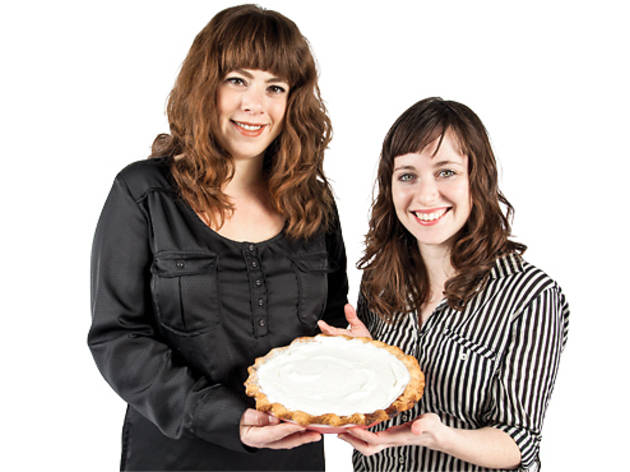 Desserts are coming up boozy, with spirits being poured straight into cupcake batters, cookie dough and piecrusts. First Prize Pies' Allison Kave and Kumquat Cupcakery's Keavy Blueher (pictured) joined forces for Butter & Scotch. Last November, the sugary power duo started plying Brooklyn Flea shoppers with their liquor-laced confections (mint julep cream pie, White Russian caramel corn) at their weekend-only stand—a precursor to their bakeshop–cocktail-bar hybrid, expected to open this spring. Baking legend Dorie Greenspan of Beurre & Sel also debuted a "Cocktail Collection" of mulled wine-infused shortbreads and port jam–topped cookies last September, and husband-and-wife team Matt and Allison Robicelli have been turning classic tipples such as Bellinis and hot buttered rum into spirits-soaked cupcakes at their bakery, Robicelli's, since they launched in 2009. Even the Momofuku Milk Bar crew was tinkering with a recipe for a dirty martini cookie in late January, infusing the treat with dried olives and juniper sugar; it didn't work out, but we don't expect that to slow down the movement for alcohol-addled sweets.