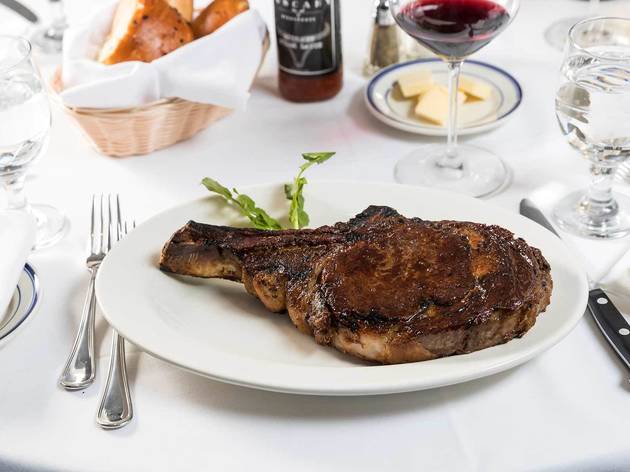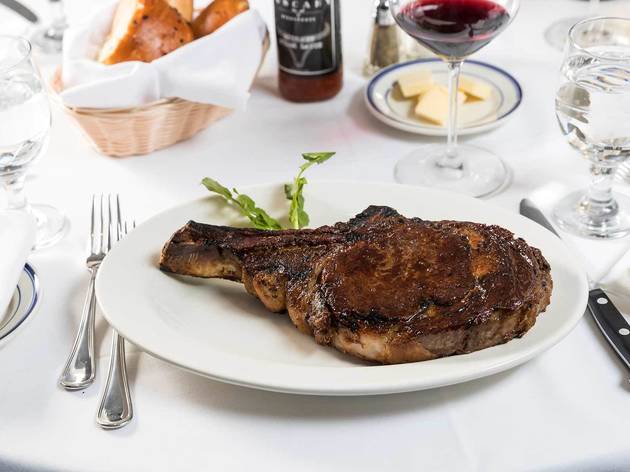 1/13
Photo: Tuscany Steakhouse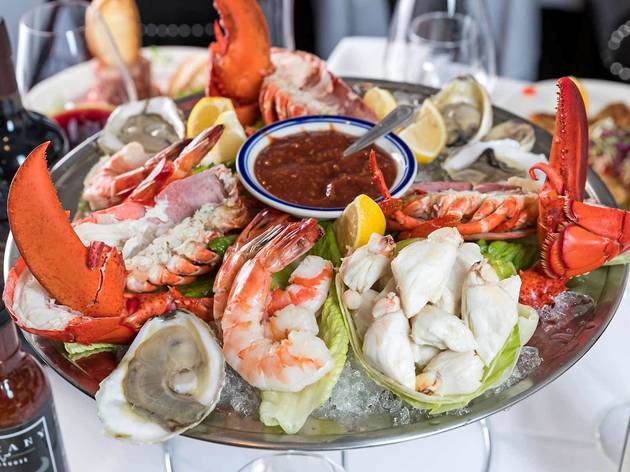 2/13
Photo: Tuscany Steakhouse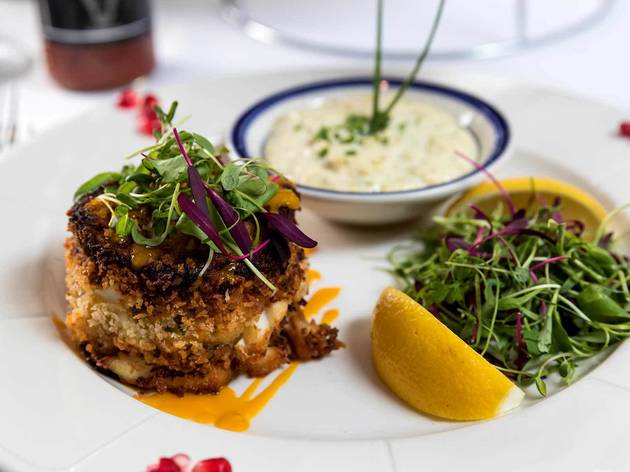 3/13
Photo: Tuscany Steakhouse
4/13
Photo: Tuscany Steakhouse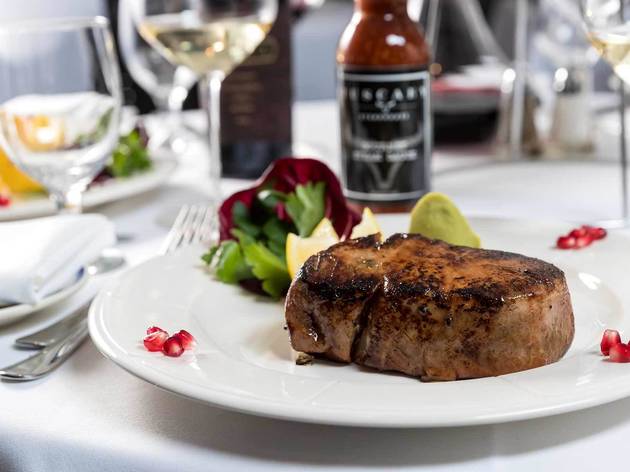 5/13
Photo: Tuscany Steakhouse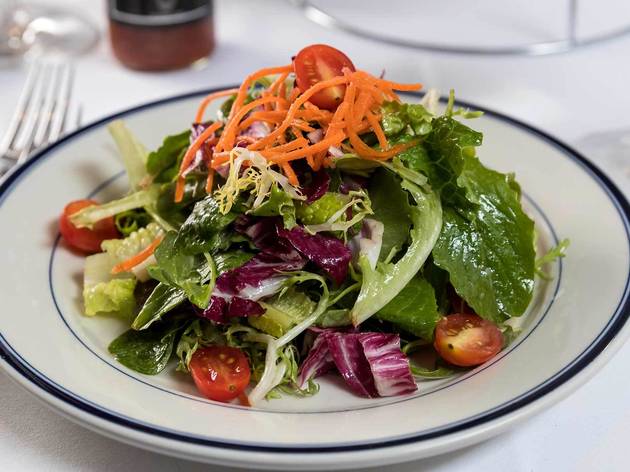 6/13
Photo: Tuscany Steakhouse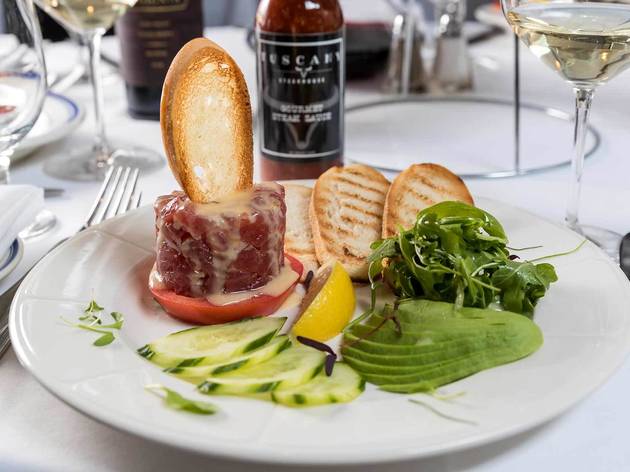 7/13
Photo: Tuscany Steakhouse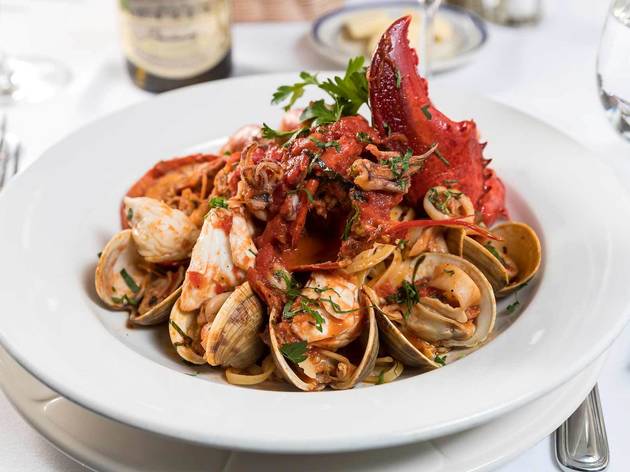 8/13
Photo: Tuscany STeak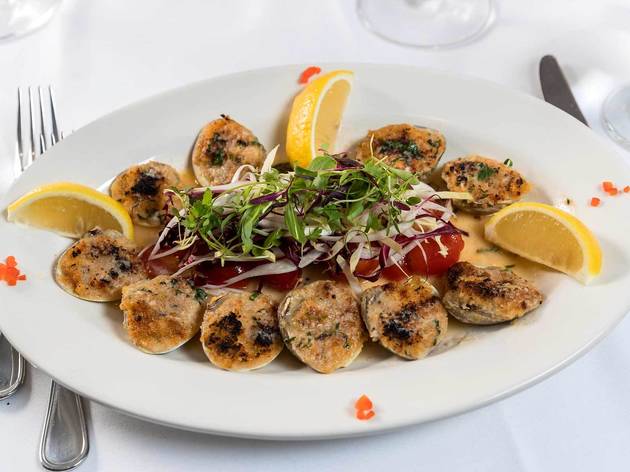 9/13
Photo: Tuscany Steakhouse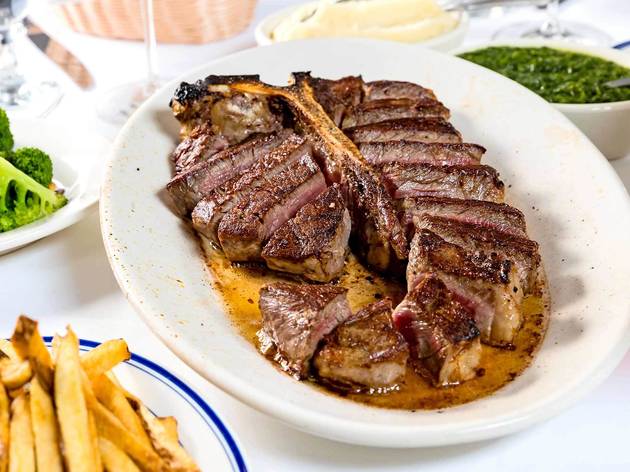 10/13
Photo: Tuscany Steakhouse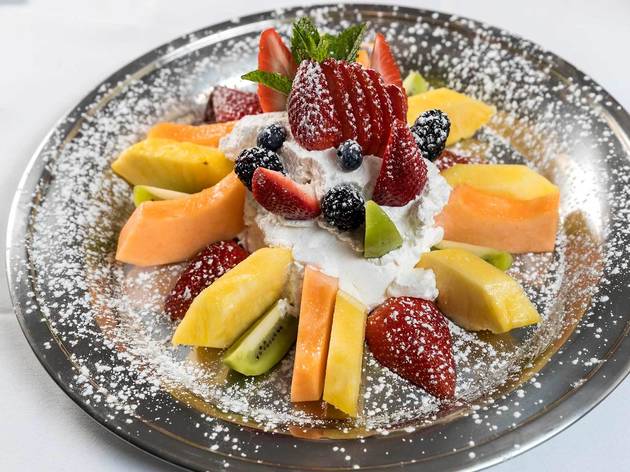 11/13
Photo: Tuscany Steakhouse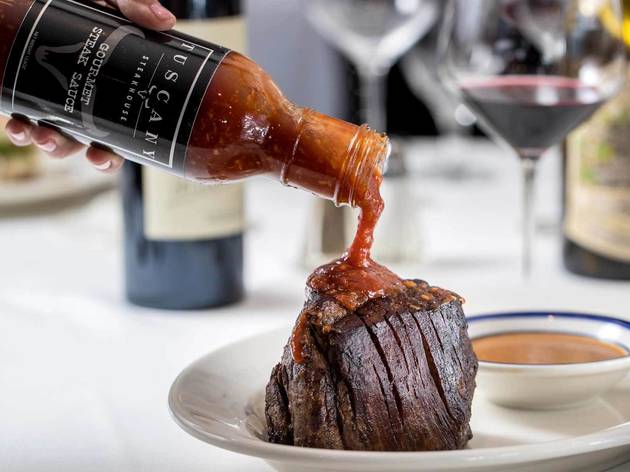 12/13
Photo: Tuscany Steakhouse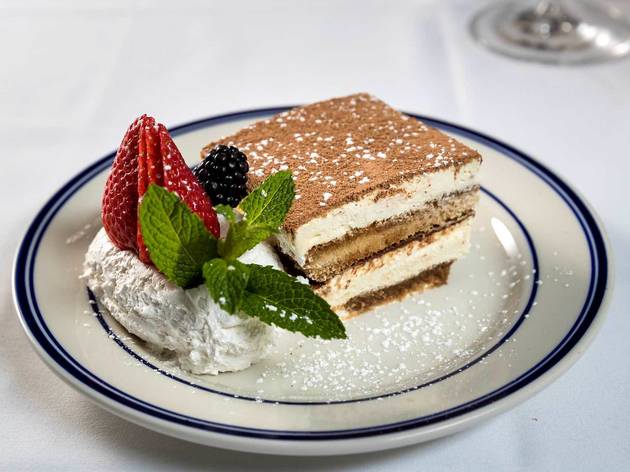 13/13
Photo: Tuscany Steakhouse
Time Out says
A meaty offering in NYC's Midtown, Tuscany Steakhouse merges American and Italian cuisine to provide a selection of carnivorous fare. They've been operating out of this spot for over 15 years, and their love for the dry-aged steak is apparent everywhere you look, from the menu to the decor.
The sizzling slabs of meat ready for you to devour include rib-eye, sirloin, filet mignon and porterhouse steaks for two, three or four people. You can also try the eatery's lamb chops, veal chops, chicken and seafood. And if you're after a tipple? At the brick-arched bar, you can order a range of cocktails – but it's the global wine list that Tuscany Steakhouse pays most attention to. Thanks to the on-site sommelier, you can get an expert opinion on the best wine for your meal choice as well as advice about wine pairing.
Tuscany Steakhouse says
TUSCANY STEAKHOUSE is a delicious new addition to the Midtown neighborhood; an American Steakhouse featuring a variety of Italian fares and seafood selections. We bring you a "steakhouse expertise" of 15 years.

We're the ultimate steakhouse destination for steaks, seafood and wine lovers seeking a memorable dining experience and an educated service. Our dry-aged steaks are marinated to perfection from a porterhouse for two to scrumptious Rib-eye. Other signature dishes include daily-featured selections of fresh seafood, delicious appetizers, and family-style sides. Relax at our cozy and unique brick-arched bar and enjoy many categories of cocktails and fine wines from around the world. Our sommelier is happy to guide you through our wine list and make recommendations for the perfect pairing.
Details
Address:
117 W 58th St
New York
10019

Menu:
View Menu
Contact:
Opening hours:
Sun-Thurs 11:45 - 10:30pm; Fri-Sat 11:45 - 11:30pm
Do you own this business?