Let Us Sex-plain: Help, I'm a 26-year-old virgin!
Your personal wingwoman, Jillian Anthony, answers all your questions about dating and doing it in New York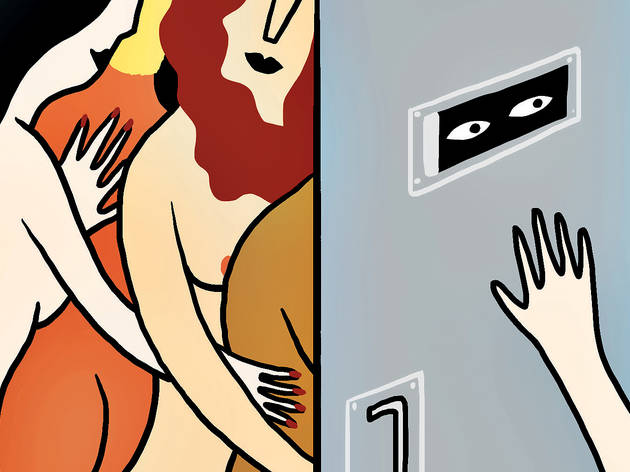 I get it—being single in the city can be tough, and the ways New Yorkers are having sex these days can be surprising. But whatever your dating conundrum might be, I'm here to help. Consider me (Jillian Anthony, Time Out New York's Senior Things to Do editor) your personal wingwoman, guiding you through dating and doing it in New York in our weekly "Let Us Sex-plain" column. Check out my answers to all your questions online and in the magazine every Wednesday, and submit your own coitus queries below!
How can I explore the polyamorous/swinger/sex-party scene in New York City? I'm just getting started and want to dive in.
—Ian, Harlem
Cannonball! The sexually adventurous of NYC are waiting with open arms for you to join their ranks. Join the Open Love NY organization's Google group to see the schedule for upcoming gatherings (the next one is June 13 at 7pm at the Delancey!) and get loads of advice. There are also plenty of social mixers on Meetup, whether you want to attend a burlesque show, join others to discuss polyamory or meet people who can help show you the ropes. As far as sex parties go, there are plenty just a key-ring throw away! House of Scorpio's Lip Service, "a pansexual kissing and cocktails party," is a good place to start, but a quick search on Eventbrite, FetLife or even Facebook may turn up other options.
I'm a 26-year-old virgin—I've never even gone to first base. How do I fix this ASAP?
—Sam, Tottenville, Staten Island
First of all, you don't have to be ashamed of your virginity. There are lots of other virgins your age, and many who are older than you. But since it sounds like you were ready to have sex yesterday, I'll give you the same advice that I give everyone else looking to hook up in New York City: Get on dating apps, and set a time and place to meet with people ASAP. (No pen pals! I'm sure you've put in enough time staring at strangers online as it is.) Go to bars and parties where the alcohol is flowing and the summer skin is showing—and actually talk to people once you're there. This is New York City, and there are plenty of people who will get you laid tonight. Be brave, use protection, and you only have to tell them it's your first time if you want to.
I bought a pegging dildo to use on my boyfriend. It's just sitting in my closet, and I'm dying to try it out, but my boyfriend has no idea. How do I let him in on my secret without scaring him away?
—Crystal, Williamsburg
As the saying goes, Rome wasn't talked into being penetrated in a day. (Don't worry, he came around eventually.) So if you and your boyfriend haven't already explored butt (and finger and tongue) stuff, start there. Once you're both more comfortable with ass play, surprise him by strapping on that dildo after a shower and doing a little dance as a pre-pegging mating ritual. (Just kidding—most relationships wouldn't survive that sort of trauma.) Tell him you've enjoyed trying new things and have been thinking a lot about exploring one new thing in particular. Then, just be honest! Who knows if he'll be into it or not, but hopefully he'll be just as curious as you are. Use lube!
Read previous weeks' sex columns
Your personal wingwoman, Jillian Anthony, answers all your questions about dating and doing it in New York. Read them all here.
Read more