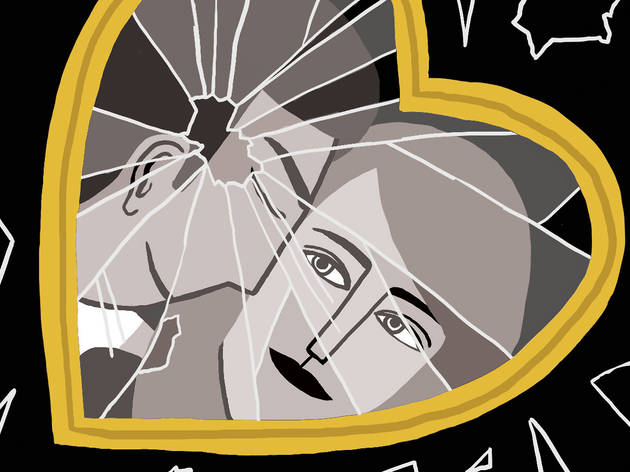 Let Us Sex-plain: How do I ask my partners if they've been tested?
Your personal wingwoman, Jillian Anthony, answers all your questions about dating and doing it in New York
I get it—being single in the city can be tough, and the ways New Yorkers are having sex these days can be surprising. But whatever your dating conundrum might be, I'm here to help. Consider me (Jillian Anthony, Time Out New York's Senior Things to Do editor) your personal wingwoman, guiding you through dating and doing it in New York in our weekly "Let Us Sex-plain" column. Check out my answers to all your questions online and in the magazine every Wednesday, and submit your own coitus queries below!
I'd been sleeping with my ex-boyfriend on and off for a year, even though our breakup was brutal, but he finally called it off for good. I knew it wasn't going to work, but I was so lonely. I just miss him so much and feel like I'll never find that connection again. What do I do now?
—Wendy, Upper East Side
I feel your pain so fiercely. I went back to a man I loved not once but four increasingly unhinged times. I knew damn well he couldn't or wouldn't give me what I needed, and it destroyed me for a while. If you're anything like me, your hope that the relationship would work out won out over your reason, and that's a universally human experience (not to mention, he probably sold you empty promises about how things would be different this time). My point is, self-hate will get you nowhere. Do some intense self-reflection—whether that's meditation, therapy or giving up your favorite vice for a couple weeks (cigarettes, alcohol, etc.)—to find the core of why you made the choice to go back to this man. Learn from this situation so you'll be stronger in the future. And know you will absolutely find love—a better, more fulfilling love—but only if you do the necessary soul searching first.
I'm a 28-year-old female virgin. How can I find out if my potential sex partner has been tested for STDs without killing the mood?
—Mely, Park Slope
Whether or not you decide to inform your partner it's your first time, talk to them about STD testing before you get anywhere close to sexual contact. Say something like, "We've been getting closer, so I felt it's time to ask whether you've gotten tested recently." If your partner says no, suggest you go get tested together—it could be a bonding experience! If the answer is yes, ask to see the results, and let them know you're willing to do the same. Remember, anyone can say they've been tested recently. If you want to be super safe, tell them to show you the receipts.
How are couples who are in unconventional types of relationships (swingers, open relationships, polyamory, etc.) able to pull it off and be happy?
—Tommy, Chinatown
Savage Love podcast host Dan Savage once said something that really stuck with me: Most closed relationships don't work out, and most open relationships don't work out. Depressing, I know. But, when considering the core of relationships, how does anyone pull it off? Well-defined boundaries, mutual respect and crystal clear communication skills seem to be the behavorial traits those happy couples holding hands on the porch in their 80s all seem to share. If both parts of a couple can honestly express how they're feeling, what they're okay (and not okay) with and continue to put their partner's best interests first, they have the best chance of making it out there in this cruel world.
Read previous weeks' sex columns
Your personal wingwoman, Jillian Anthony, answers all your questions about dating and doing it in New York. Read them all here.