Why they're single
Aliyah: In the past, her life's been focused on her career and activism, and she had been dating the wrong person.
Ryan: It takes him a while to see if someone is worth dating, and the apps are all about hookup culture.
Ideal socially distanced date:
Aliyah: Going to a museum or taking a nice walk around the water
Ryan: A new experience that doesn't cost too much but is a lot of fun
THE DATE
First impression
Aliyah: "I thought he seemed very open, kind and nice. I think that [he is] a compassionate person. I liked his voice, and I liked his self-expression."
Ryan: "I thought she was cute. When I first looked at her, yeah, I thought she might be someone I could see myself dating."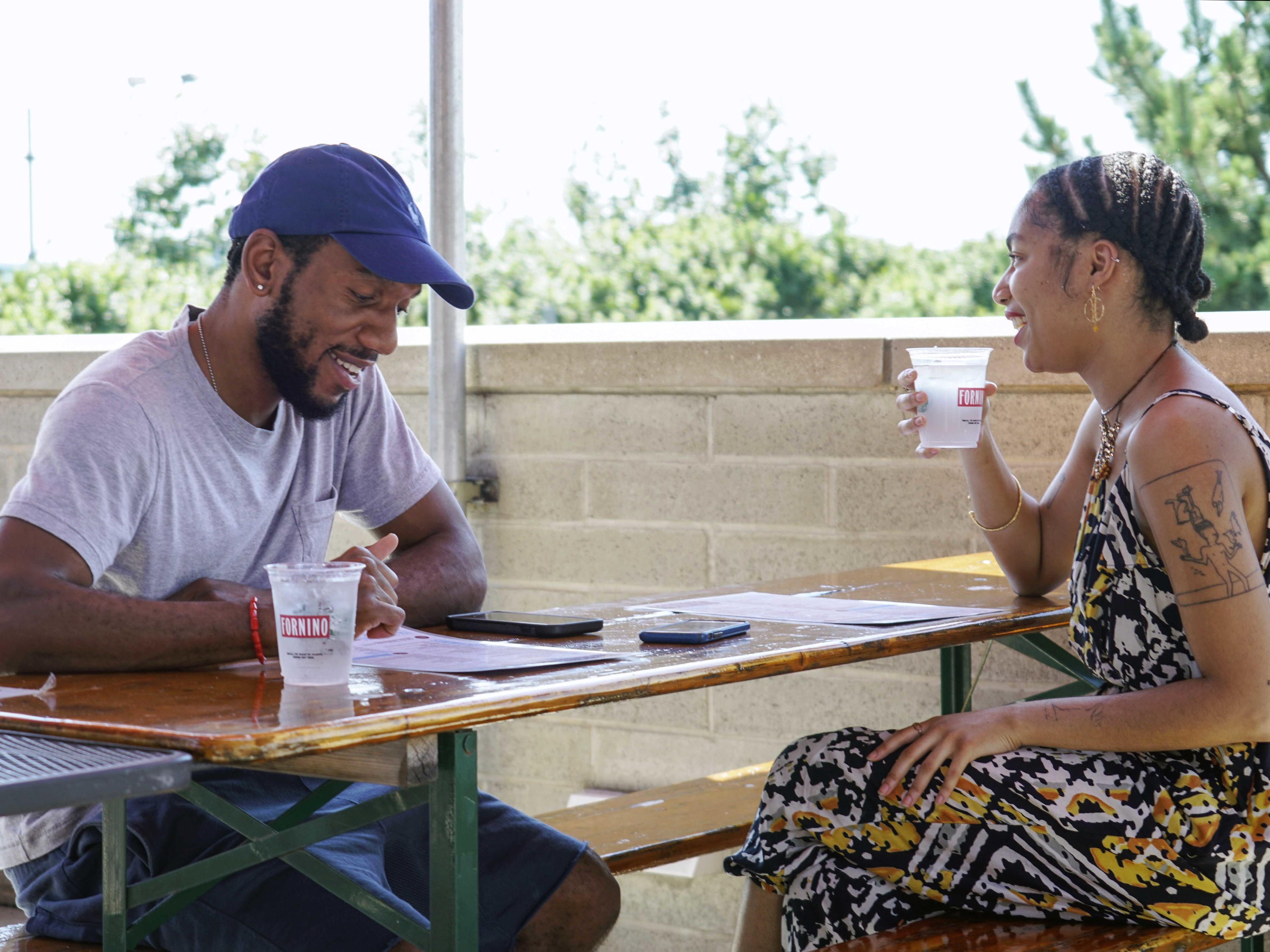 Photograph: Ashleigh Rae Staton


Chemistry
Aliyah: "I really liked him. I could see based on our conversation that he wants to express himself in animation eventually. I want to keep talking with him. I see us going out on another date, we've been texting a bit since then."
Ryan: "She's definitely someone I wouldn't mind talking to more and seeing where it goes. I need to be very sure she's someone I'd like to date. We're both very artistic; I am into commercial arts drawing and cartooning. We also talked about being the middle child and living in Brooklyn."
Awkward Moment
Aliyah: "No! There was no awkwardness. He and I were flowing in conversation. I think because we were flowing, I wasn't as focused on my food."
Ryan: "I wanted to create an awkward moment so we could feel more relaxed, so I jokingly suggested she should feed me food and that it would make for a great photo opp. I loved seeing her face when feeding me the food—I bit the fork and pulled it with my teeth. The funny moment made the environment way more relaxed."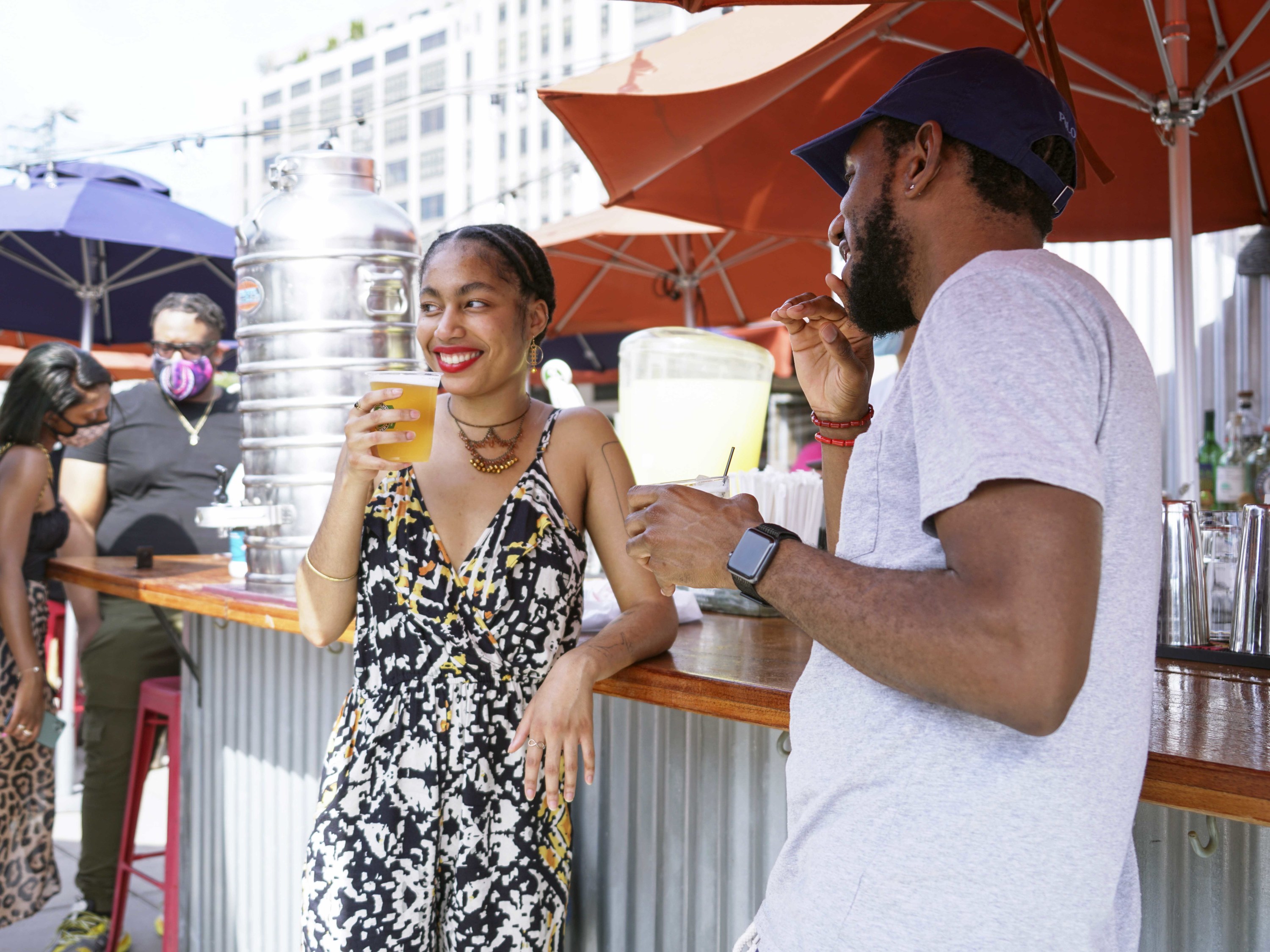 Photograph: Ashleigh Rae Staton


Dystopia Dating Vibes
Aliyah: "We didn't wear masks when we were eating. Fornino's culture seemed to be one where the customers sitting down at tables weren't wearing masks, but when going to the bathroom, everyone was wearing masks."
Ryan: "When I tried to reach in for a handshake, I realized...so we ended up giving each other an elbow bump. We didn't sit face-to-face, we sat diagonally because we didn't want to talk directly at each other. These were the adjustments we had to make, but we got past that real quick."
Afterward
Aliyah: "We walked together to the bus which was nice, and rode the bus together until we got to our respective trains. We exchanged numbers."
Ryan: "I think it ended pretty well. We had a few drinks and a few shots, and sat down at the restaurant to talk a little bit longer. We took the bus home together, but she got off earlier. It was really nice. We said bye by exchanging our numbers. We said we'd keep in touch."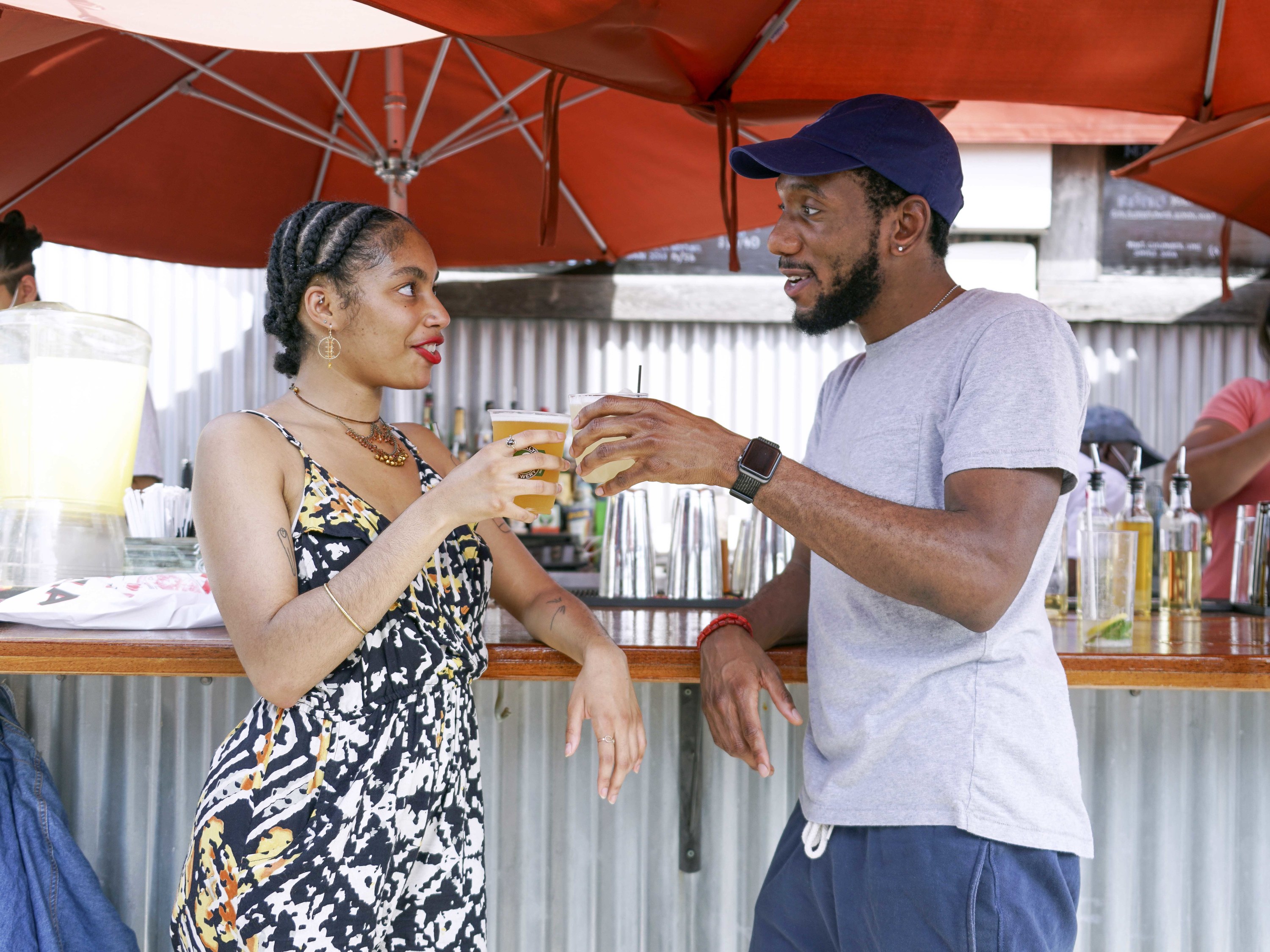 Photograph: Ashleigh Rae Staton
Verdict [On a scale of five hearts]
Aliyah: ♥♥♥♥ "I do want to go out with him again. We had a nice time and I enjoyed speaking with him. We had common interests including art, creativity, social awareness and identity and we can be a resource for one another."
Ryan: ♥♥♥♥♥ "It's something I'd want to pursue. I had never been on blind date before and I didn't know what to experience. At worst, you get free food and meet new people. It doesn't take anything from you, but at best, you're meeting someone new. You can't really lose in this situation."
Our daters went to Fornino in Brooklyn Bridge Park (Pier 6, Brooklyn Bridge Park)
THE DATE SPOT
Aliyah: "It was a cute date spot. The casual food is tasty and they have a combination of American classics and Italian specialties (I ordered a margherita pizza and the mac and cheese appetizer). There was a great view of Lower Manhattan and the staff were super caring and attentive. It was a nice, casual vibe."
Ryan: "It was interesting. I liked that they imported all the cheese from Italy. The food was great—mac and cheese parm with breadcrumbs was amazing. I ordered the chicken milanese. It was really authentic. I liked the vibe of it."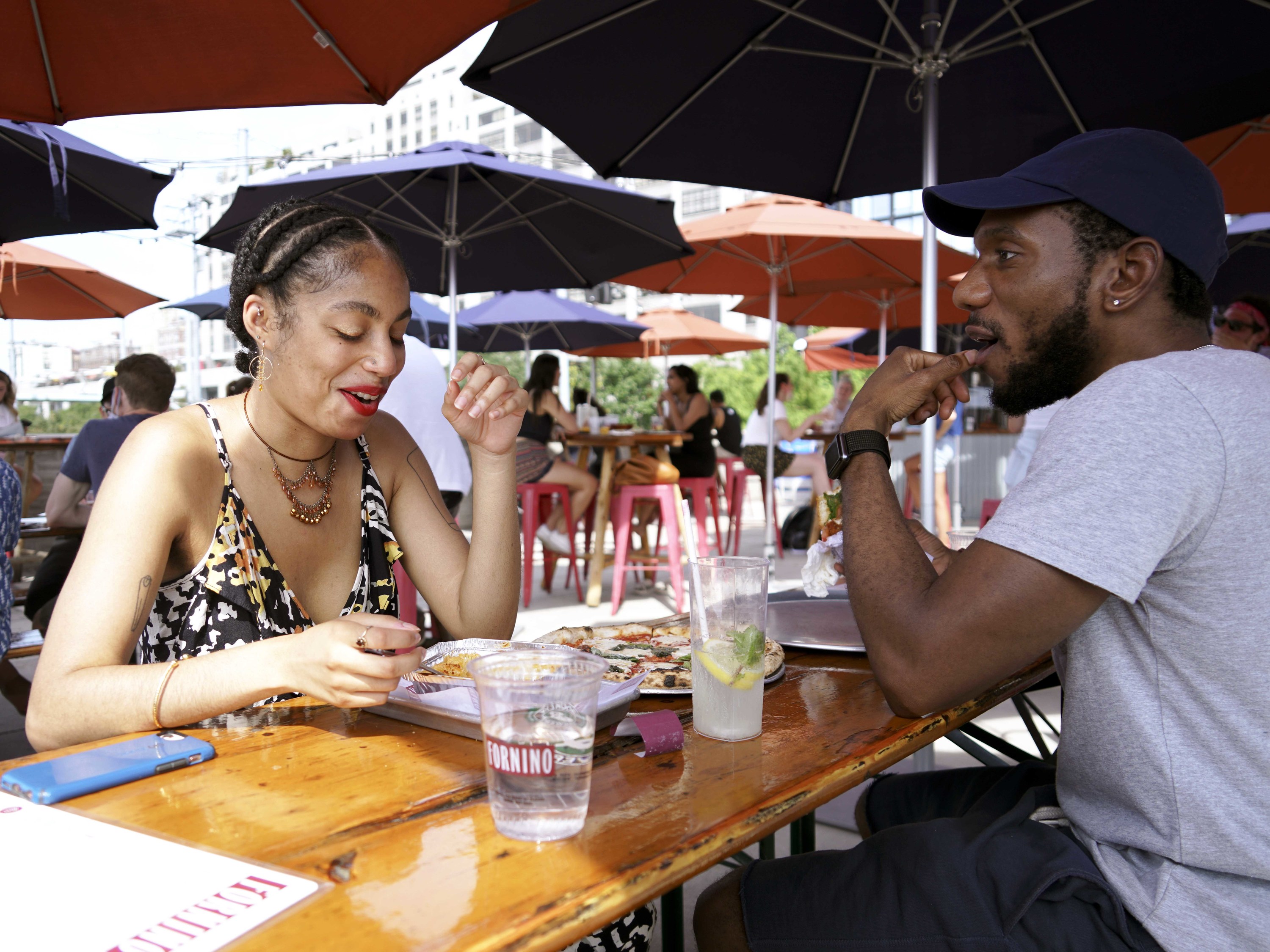 Photograph: Ashleigh Rae Staton
RECOMMENDED: See more Undateables
Want to be set up on a free blind date? Email undateable@timeout.com.