Why they're single
David: He can be a bit socially awkward and is more focused on career and hobbies.
Maura: She finds that men in the city aren't looking for a commitment.

Ideal date:
David: Getting coffee and then going on a walk in the park
Maura: Getting drinks and discovering a new spot she's never been
THE DATE
First impression
David: "She came off as friendly and approachable; I thought she was really interesting. She used to study opera, which I find fascinating, and we had a good conversation."
Maura: "He was very quiet and nervous. I'm fairly outgoing and felt like I had to really lead him in conversation and make him more comfortable by asking a lot of questions. Also, I date men in their thirties, but I don't know if I'd go beyond 34."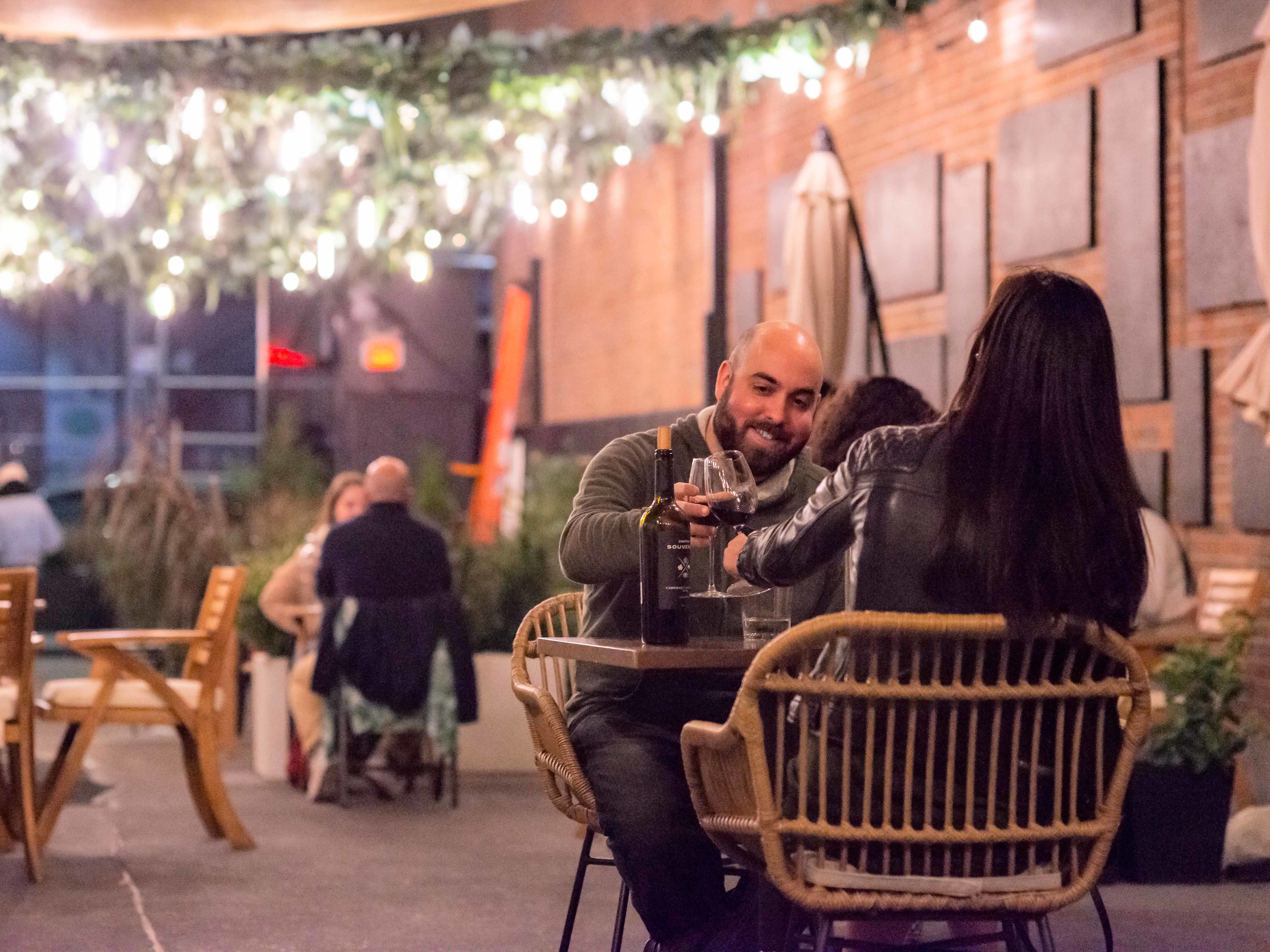 Photograph: Hollis Johnson

Chemistry
David: "I felt like the conversation flowed well. She was easy to talk to. I think we had a nice conversation, but I think we may be looking for different things in terms of a long-term connection. We're both interested in the arts, theater and music. We covered a lot!"
Maura: "There was no romantic chemistry, though I definitely tried to find some things in common. He likes Shakespeare, and I'm a musician, so we were able to talk about the arts. But there were a lot of lulls."
Awkward Moment
David: "Probably the most awkward thing was that we were eating outside and it got really chilly and neither of us planned well for that. We both had very light jackets."
Maura: "Height is definitely something I look for on dating apps. I walked up to the table, he stood up, and I was just towering over the poor man. I was probably six inches taller than him. It was kind of awkward, but then we never talked about it."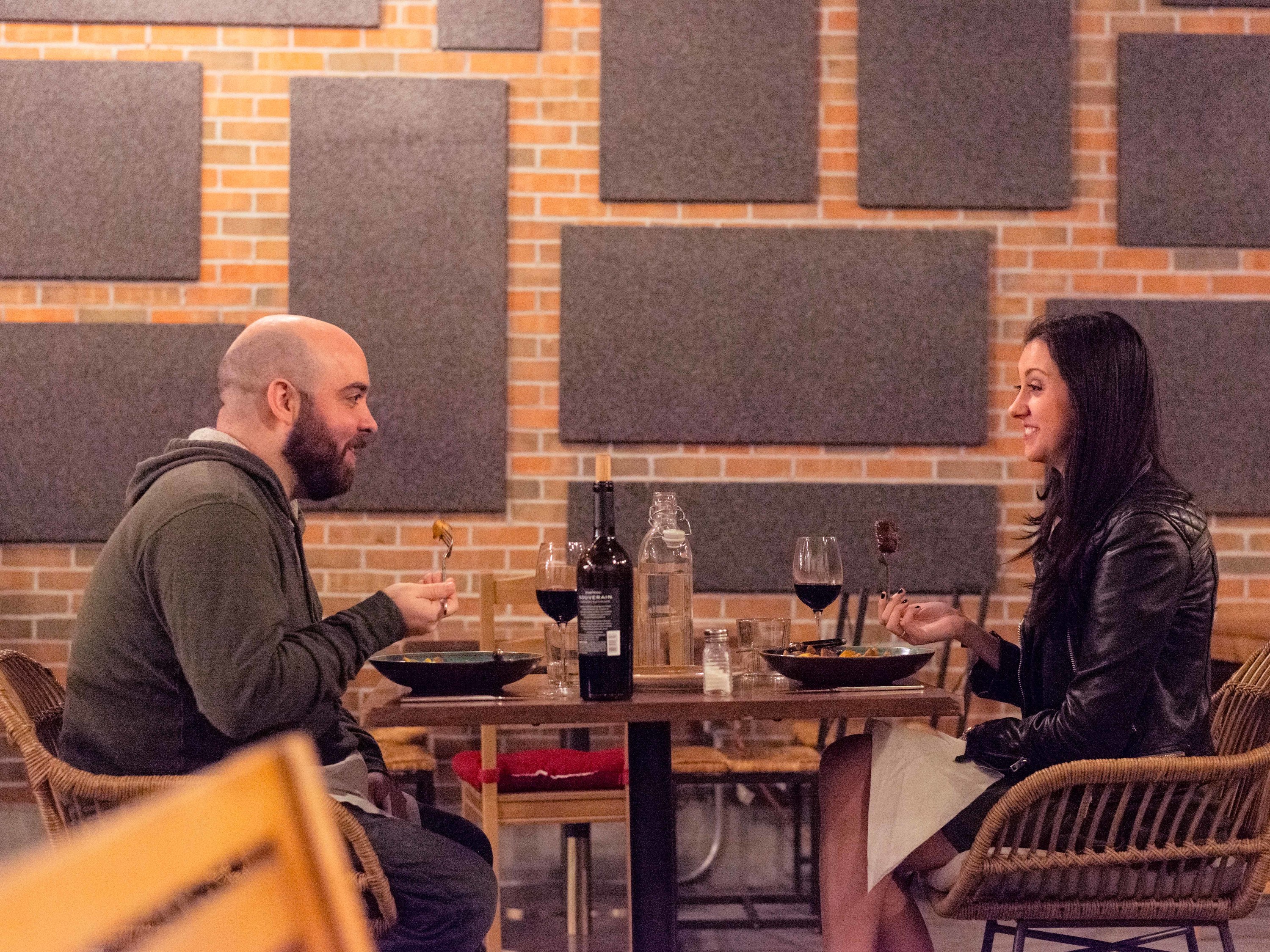 Photograph: Hollis Johnson

Dystopia Dating Vibes
David: "It just felt really strange having to wear masks to and from the restaurant. It was kind of awkward knowing when you should put on the mask or take it off. That sort of thing."
Maura: "I don't think he shook my hand at the start which I was glad about. I haven't been shaking people's hands. Also, he wasn't wearing a mask right away. I kept mine on and then asked him if it was ok if I took mine off. I didn't want to assume that he'd be comfortable about that."
Afterward
David: "We said our goodbyes, she grabbed an Uber and I headed home. We didn't exchange numbers or anything, but I wouldn't mind hanging out with her again."
Maura: "They asked if we wanted dessert, and I quickly said no. We both live on the Upper West Side, but I was like, 'Please. Let's not share a car a back.' But I didn't say that. He said he was taking the subway, and I said I'd get a car. I told him, 'Best of luck!' which is usually what I say when I don't want to see someone again. I thought he'd leave after I said that, but then he just stayed there until my car came which was nice, I guess."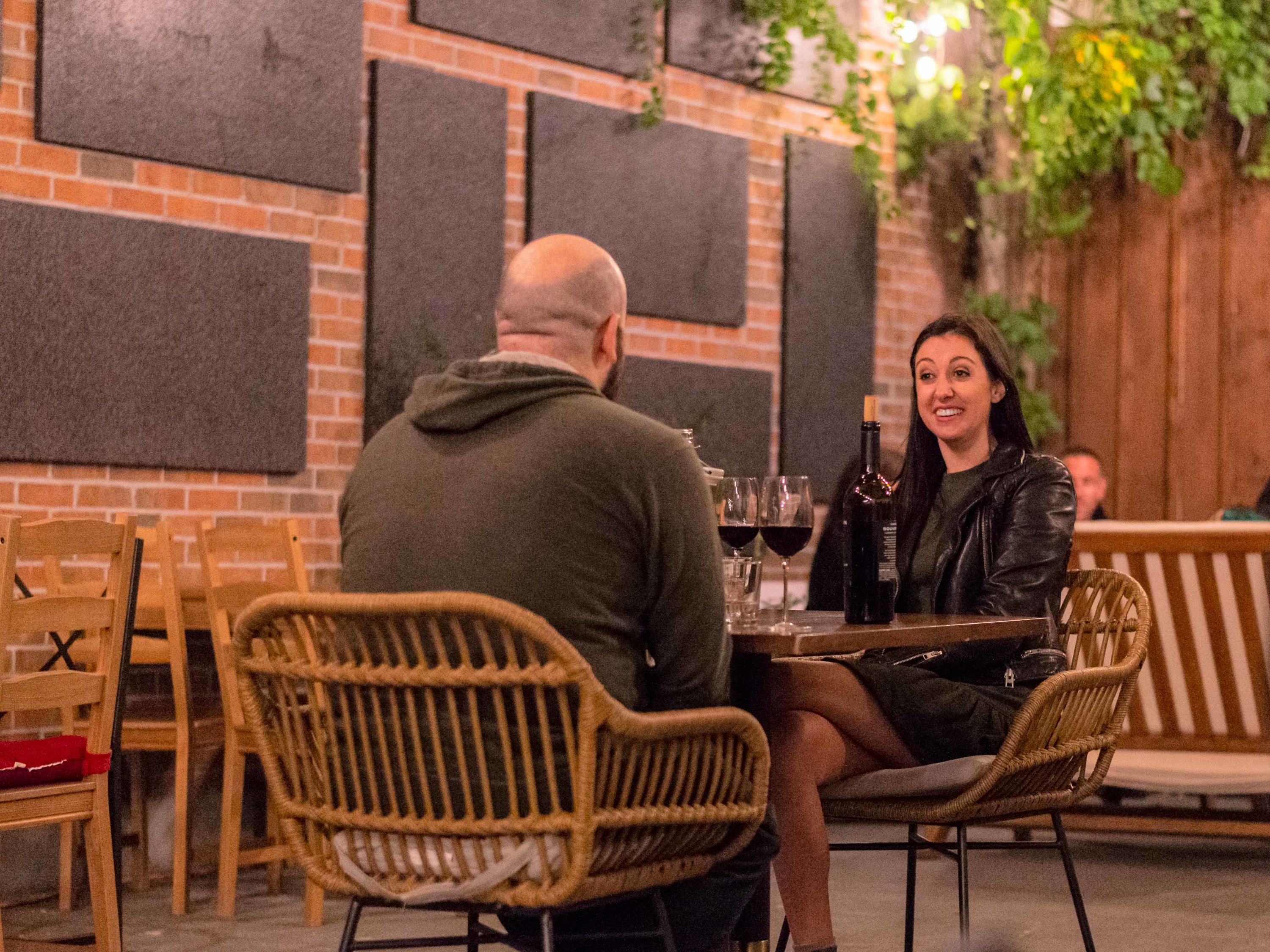 Photograph: Hollis Johnson
Verdict [On a scale of five hearts]
David: ♥♥♥ "It was an enjoyable evening with good company and good conversation. It was really interesting to hear about her work in music and with the arts."
Maura: ♥ "I wouldn't say zero, but I definitely won't be seeing him again. It was not a good match. I was hoping that I'd meet someone that I was compatible with, but we definitely weren't compatible."
Our daters went to Ten Hope (10 Hope St, Williamsburg)
THE DATE SPOT
David: "I think the restaurant was great. The food was good and there was a nice vibe. I had steak and potatoes, and they were really good. There were several friend groups around and there was a decent-sized outdoor dining area."
Maura: "The restaurant was set up really well, the tables were spaced out nicely. I was glad we went there. The menu was great. I looked it up beforehand, so I knew going in what I wanted. But it was funny, after everything I ordered, he immediately ordered the same thing. He ordered the same wine, the same entrée... Everything! So I made a joke and was like, 'That's weird, but I guess you like my taste!'"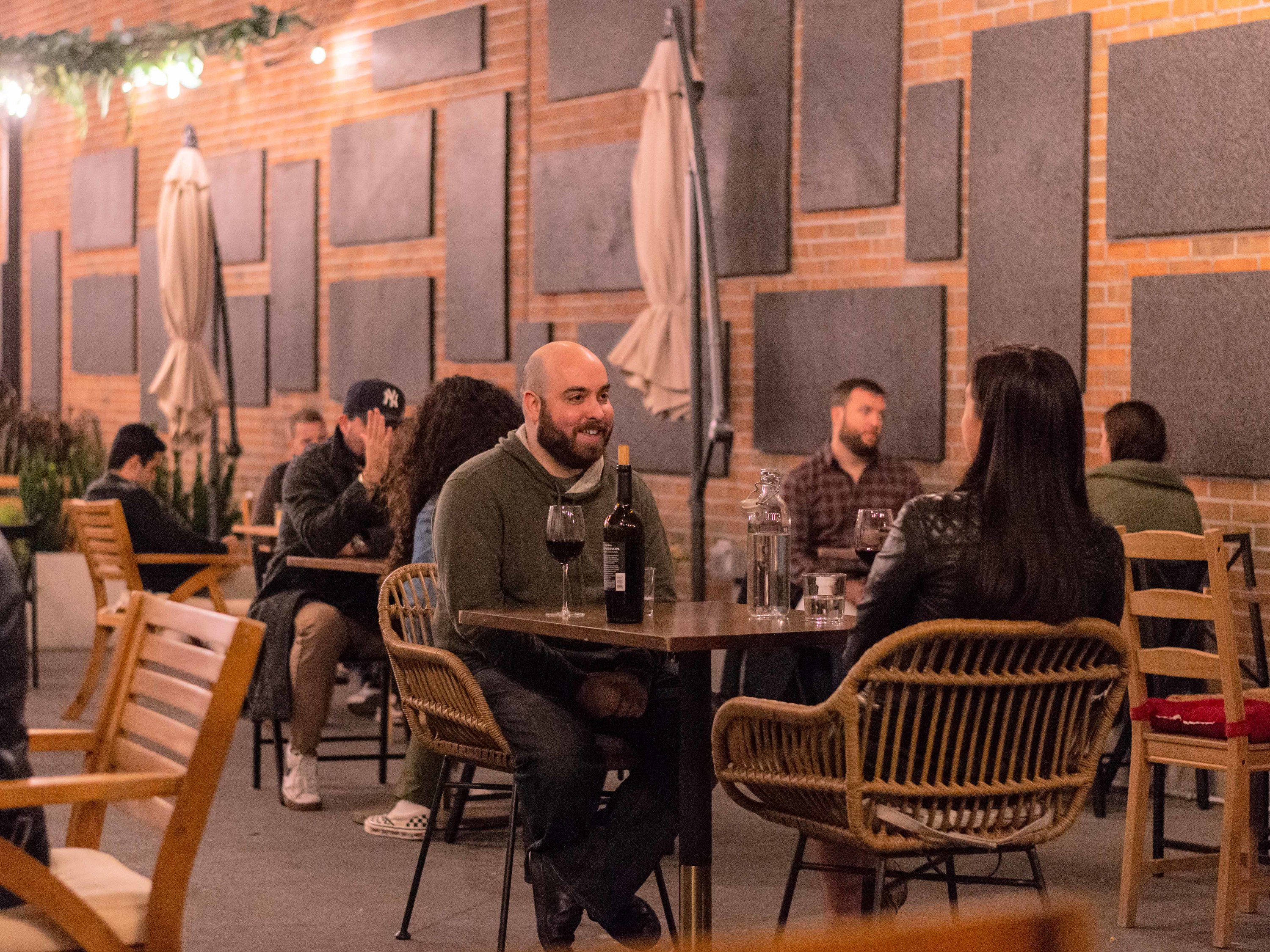 Photograph: Hollis Johnson
RECOMMENDED: See more Undateables
Want to be set up on a free blind date? Email undateable@timeout.com.