Why they're single
Luke: He just moved here from another country, and he's still meeting new people.
Viviana: She thinks the dating scene here is trash. There are too many options, and everyone thinks there's a better person out there.
Ideal date:
Luke: Going to Central Park with a six-pack and chatting
Viviana: Walking around a park with a to-go cocktail and just talking
THE DATE
First impression
Luke: "She was pretty bubbly. We didn't struggle to talk at all. We were making jokes and talking right away."
Viviana: "It was a great first impression. He's attractive and age appropriate, which was great. I noticed the accent right away, so I realized he's foreign. That's great for me because most of my friends are foreign in some capacity. So that was an auspicious start."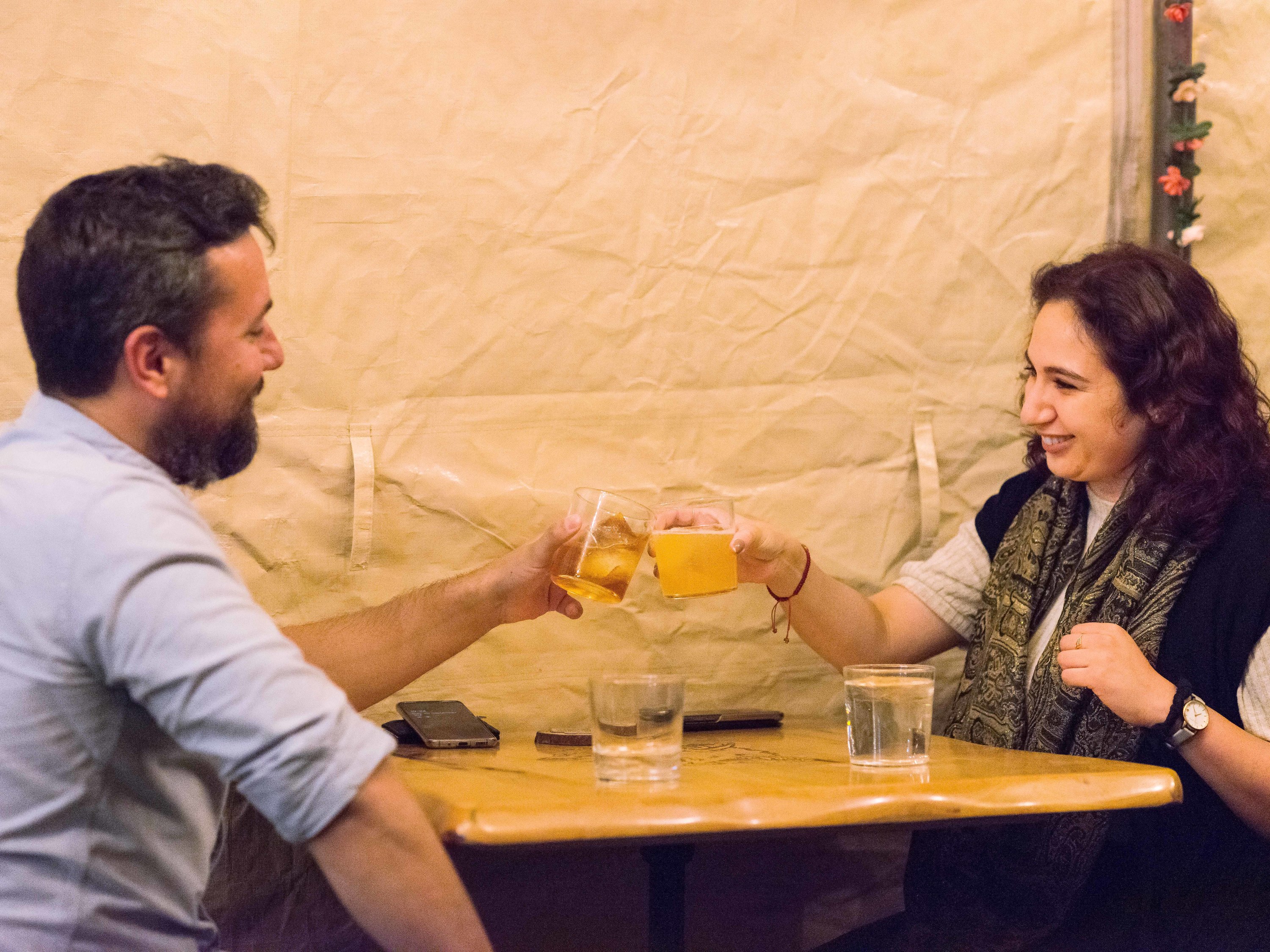 Photograph: Hollis Johnson


Chemistry
Luke: "There wasn't chemistry at the start, but you usually have to work for it. We had a good time. We talked about traveling a bit, movies we like, things like that."
Viviana: "I feel like there might have been chemistry. At the very least, we definitely had friendship chemistry. At least that was my impression. Hopefully we get to hang out again. We both travel a lot and have friends from different places, so that just made conversation easy."
Awkward Moment
Luke: "I couldn't remember anything super awkward happening. But there was a table by us celebrating someone's 21st birthday, and he got a bunch of bubble suits to wear as a gift. Like bubble boy."
Vivana: "I think I was awkward. I feel like my energy was really chaotic at the beginning, so that may have been distracting. I don't know if I came off as awkward, but I felt very awkward."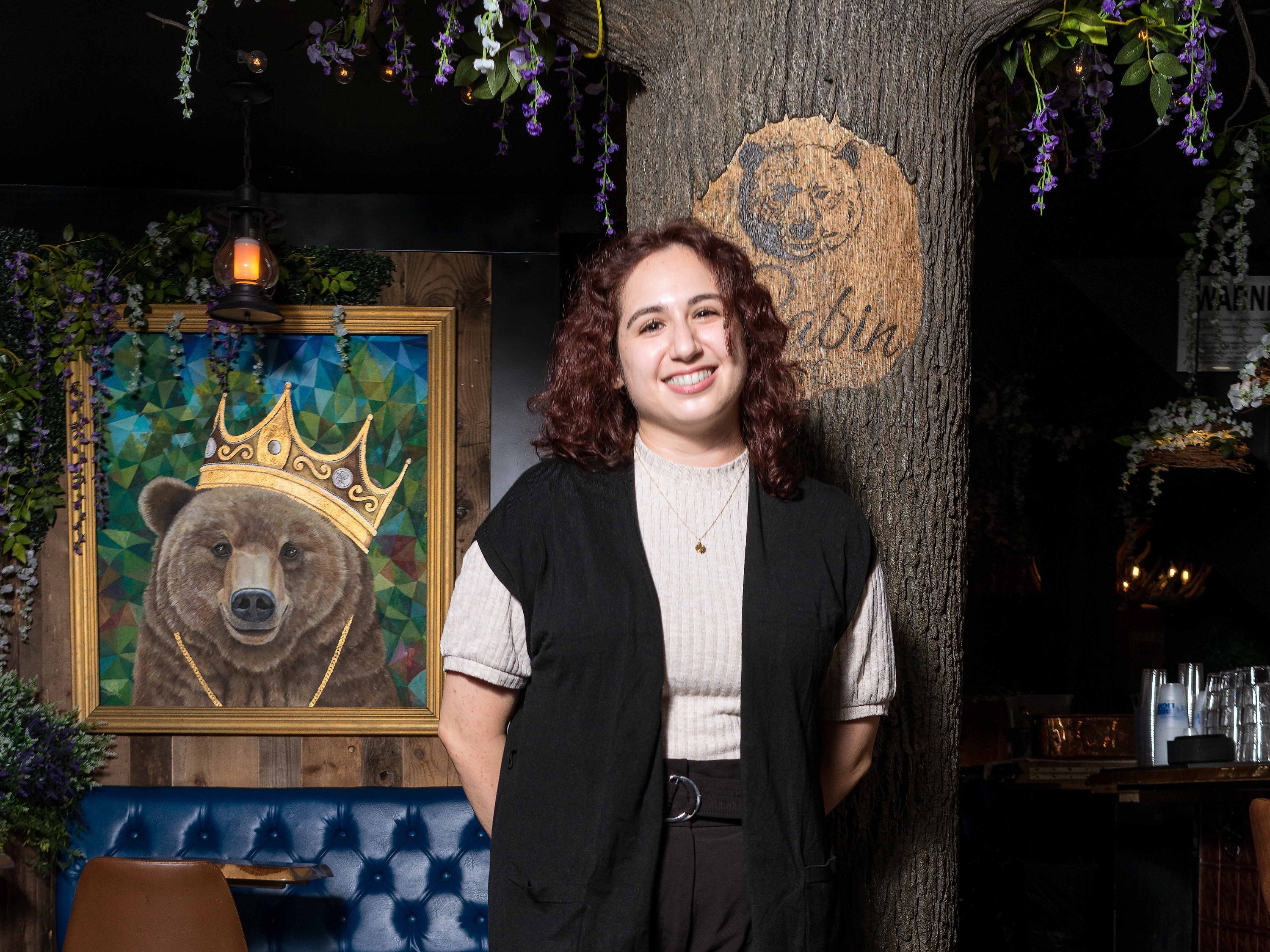 Photograph: Hollis Johnson

Dystopia Dating Vibes
Luke: "We talked a lot about how we liked that everything was outdoors now. I hope it keeps going and that there's even more things outside after all of this."
Viviana: "One positive thing about the distanced aspect was that I don't feel obligated to hug or get close at the start of the date. I feel like that's usually the most awkward part. So that actually made it easier. But it did make it a bit difficult to figure out if sharing things was ok. We had to negotiate that a little bit, so that felt kind of strange."
Afterward
Luke: "We finished up and were outside. It was a bit late, around 10:30pm, so we sort of said our goodbyes. She ordered a cab. We gave each other a hug and exchanged numbers. We said we'd keep in touch, and I'd be keen to catch up again."
Viviana: "It was great! We got along so well, our conversation flowed very naturally. The owner came by and talked to us. He was great. It was a wonderful way to end the date. We exchanged numbers and said goodbye outside the restaurant. I think by then, since we had shared an appetizer, we felt comfortable hugging."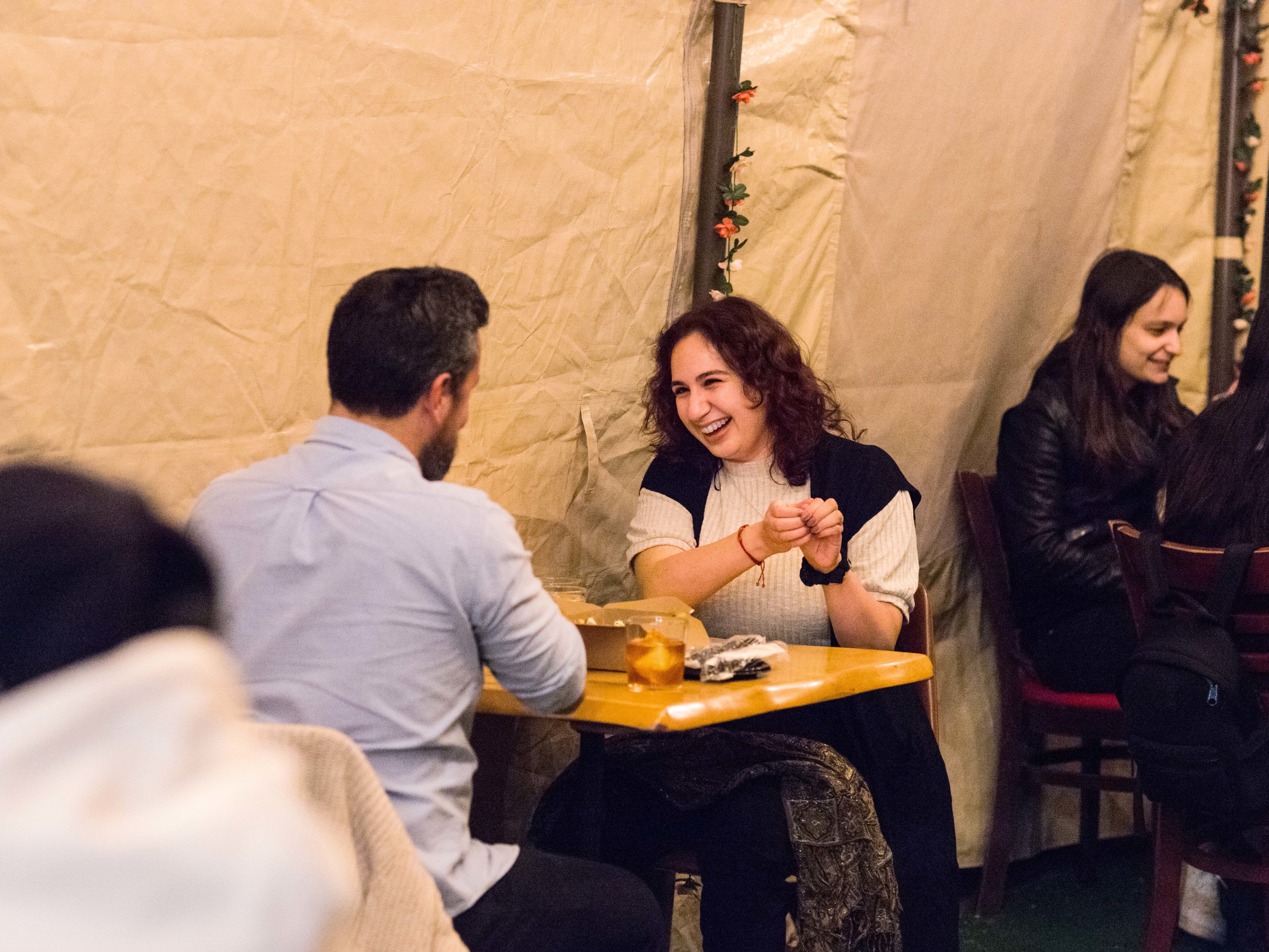 Photograph: Hollis Johnson
Verdict [On a scale of five hearts]
Luke: ♥♥♥♥ "It was a fun evening. Not sure if there was romantic chemistry, but there was good conversation and I enjoyed being around her. It was good vibes."
Viviana: ♥♥♥♥♥ "We had such a great rapport. I'm not sure if we had romantic chemistry, but the date itself was very seamless. We said we'd hang out again. That's what everyone says, but we'll see."
Our daters went to The Cabin NYC (205 E 4th St, East Village)
THE DATE SPOT
Luke: "The wood-fired old-fashioned was delicious. I had two or three of them. The fried chicken was nice, it was kind of weird eating it out of a box but it tasted really good. The actual inside of the building was cool, it had fake deer heads and a really rustic feel. Then out back they set up a tent and put up nice lights so it was well lit."
Viviana: "The food was really good and the drinks were excellent. It would be great for a friend group or for a date. We shared truffle fries, and I ordered the veggie burger. I also had the 21 Questions cocktail which was amazing. Like, so good."
RECOMMENDED: See more Undateables
Want to be set up on a free blind date? Email undateable@timeout.com.