Best blind-date spots
Minimize awkwardness at these neutral meeting places.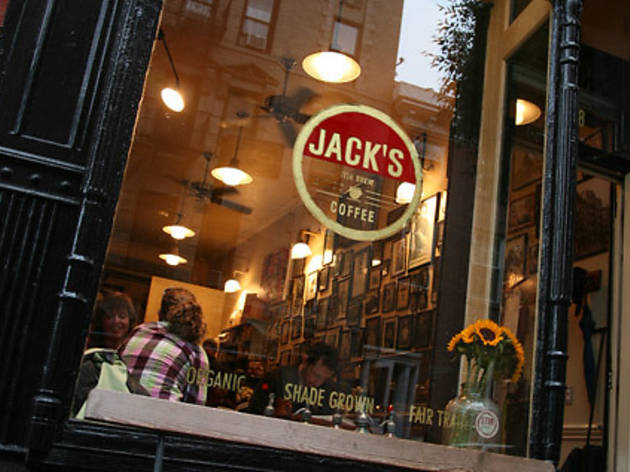 1/4
Jack's Stir Brew Coffee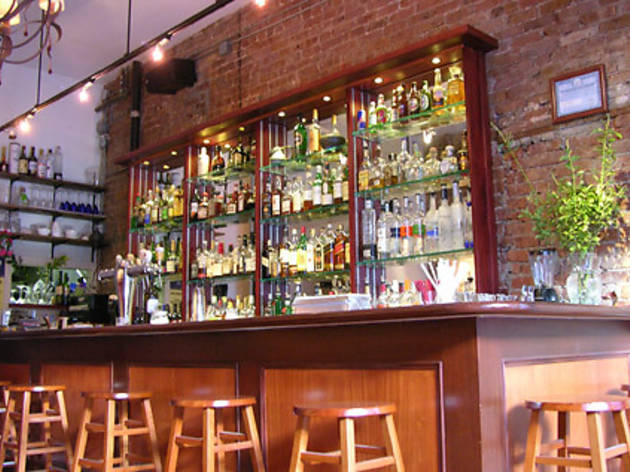 2/4
Sunita Bar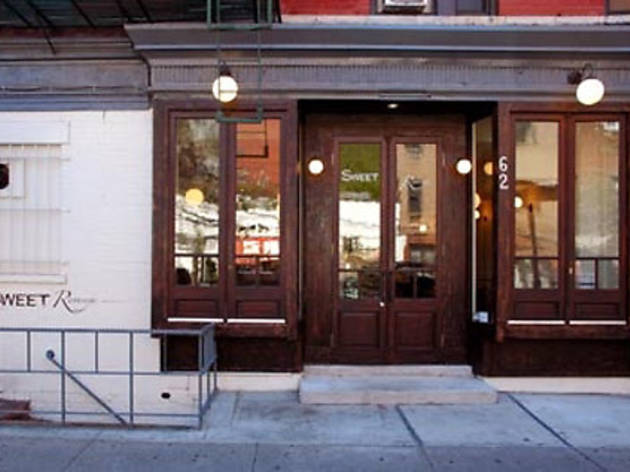 3/4
Sweet Revenge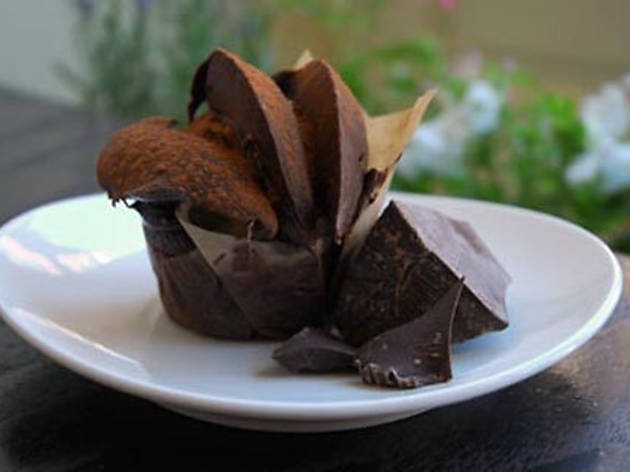 4/4
Dirty Valrhona chocolate cupcake at Sweet Revenge
An Beal Bocht Caf
There's something going on nearly every night of the week at this spirited Riverdale Irish pub,from live music (catch contemporary Irish folksinger Mary Courtney on Fridays from 6 to 8pm) to a monthly quiz night to occasional comedy shows and book readings. If you'd prefer to entertain your date with rehearsed stories about yourself, there are plenty of quiet corners for doing that as well. 445 W 238th St between Greystone and Waldo Aves, Riverdale, Bronx (718-884-7127, anbealbochtcafe.com)
The Assembly Room
Artists Brendan Coyle and Amanda Curtis have transformed their Tompkinsville apartment into a makeshift gallery and performance space. Though you usually need an appointment to view the works by local talent, the pair hosts live music and comedy shows open to the public—just call ahead or check the MySpace page. 15 Corson Ave between Daniel Low Terr and Victory Blvd, second floor, Staten Island (718-285-4759, myspace.com/assemblyroom)
The Auction House
One look at the ornate curtains, inviting red velvet couches and suggestive nude art bathed in candlelight makes it clear why this clandestine bar is a popular blind-date spot. "I see people actually getting to know each other here," says bartender Benjamin Ironside. Settle in to one of the dark nooks and get to chatting—if you discover your date is a PETA activist, you'll score major points: The Auction House has a strict no-fur policy. (300 E 89th St between First and Second Aves (212-427-4458)
Common Ground
Exposed-brick walls tempered by glitzy chandeliers create an elegant (but not too precious) atmosphere at this laid-back pub. Cozy up on the red suede banquettes and get to know one another over homemade sangria ($10) and, on weekdays from 4 to 8pm, two-for-one panini (try the smoked chicken, Brie and apricot mustard; $10). If you're finding there's not much, er, common ground between you and your date, grab a game like Jenga or Connect Four from the library-like shelves to help you bond—or diffuse the awkwardness. 206 Ave A between 12th and 13th Sts (212-228-6231, commongroundnyc.com)
Cosmopolitan Caf
At this Old World European bistro, there's more than enough charm at to compensate for your date if s/he winds up being less than pleasant. A limited menu of light fare, like pain au chocolat ($3.25) and freshly baked scones ($2.75 each), makes it easy to cut the evening short should things go south. And if you two do hit it off, the exceedingly friendly waitstaff lets you linger for as long as you like. 95 West Broadway between Reade and Warren Sts (212-766-3787, cosmopolitancafetribeca.com)
Jack's Stir Brew Coffee
This chill West Village caf makes a mean cup of fair-trade organic joe, which you can pair with homemade "Oreos" ($3.25 each) or chewy chocolate-chip cookies ($1 each). If the java isn't enough to fuel your yammering, let the live music on Tuesdays or 16mm movies on Thursdays take center stage. 138 W 10th St between Greenwich Ave and Waverly Pl (212-929-0821, jacksstirbrew.com)
Pete's Candy Store
Whether you encounter a poetry reading, a spelling bee or a lecture on the philosophical proof of Santa Claus (December 14 at 7:30pm), a date here is safe from awkward silences. Until you get to the bar—then the onus is on you to provide the entertainment. 709 Lorimer St between Frost and Richardson Sts (718-302--3770, petescandystore.com)
Sunita Bar
Crammed-together couches and low-key music make this minuscule spot ideal for small talk. If potent cocktails like the jalapeo passionfruit martini ($10), made with pepper-infused vodka and passion fruit nectar, don't get the conversation flowing, bubbly owner Sunita Lofters can surely help. 106 Norfolk St between Delancey and Rivington Sts (212-253-8860, sunitabar.com)
Sweet Revenge
Offset the painful awkwardness of a blind date with pure pleasure—dessert and booze!—at this modern cupcakery. Instead of milk, the decadent treats here are paired with beer or wine, like the Dirty Valrhona chocolate cupcake matched with Swedish pear cider ($14.50). Even if your date is less than intoxicating, the combo of sugar and alcohol will be. 62 Carmine St between Seventh Ave South and Bedford St (212-242-224, sweetrevengenyc.com)
Waltz-Astoria
Depending on when you two visit this multiuse performance space, you could be in for a comic-book reading group, a classical music performance or a magic show. If none of that strikes a chord, visit on a Tuesday or Wednesday at 8:30pm for Queens' longest running open-mike night. 23-14 Ditmars Blvd between 23rd and 24th Sts, Astoria, Queens (718-956-8742, waltz-astoria.com)
NEXT Best holiday dates
BACK TO MAIN PAGE
Dates for everyone
The best dates for every personality and mood.