Dating advice and tips from New York bartenders
Screw seeking dating advice from some 23-year-old "expert." We asked New York bartenders—who've seen all manner of rendezvous from behind the bar—for guidance.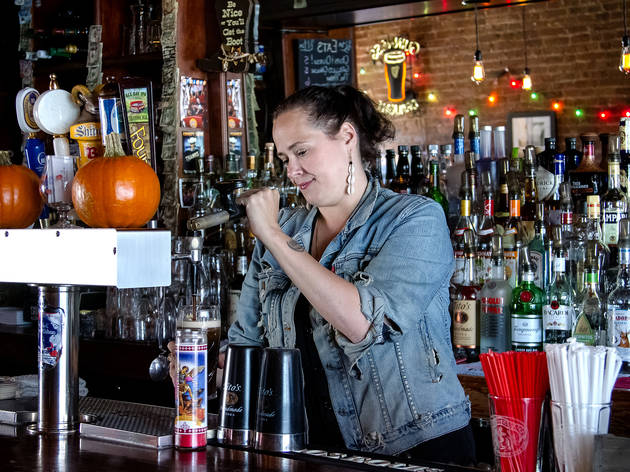 1/5
Photograph: Luciana Golcman
Rosie Schaap South (Tuesdays)"How people treat bartenders and waiters can make or break a date. When I've been on one and a guy tips them—or treats them—really badly, that's a red flag for me. If he isn't friendly and polite, that's always a bad sign. If there's no 'please' and 'thank you,' I have no interest." 629 Fifth Ave between 17th and 18th Sts, Greenwood Heights, Brooklyn (718-832-4720, southpubnyc.com). Schaap's memoir, Drinking with Men, is out now.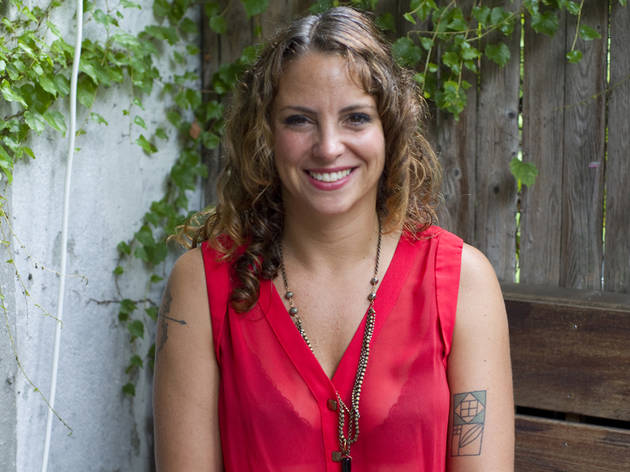 2/5
Photograph: Alex Strada
Stephanie Schneider Huckleberry Bar (Mondays, Tuesdays, Thursdays, Sundays) "Try to be a good listener and ask your date questions. Be confident, but not cocky. And don't check your phone every two minutes, don't hit on the bartender and don't talk too much about your ex. It's a good idea to change up your dating spots, too. We had this fella who would come to the bar often on first dates. He was here one night with a new one, and one of his past ones was having a drink here also. Let's just say that it got very awkward very fast." 588 Grand St at Lorimer St, Williamsburg, Brooklyn (718-218-8555, huckleberrybar.com)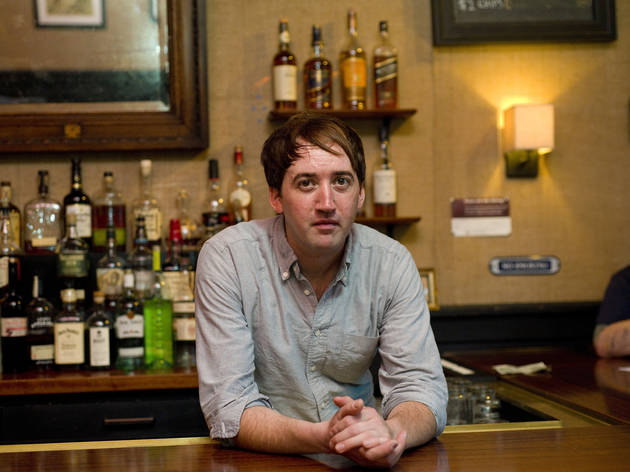 3/5
Jeremy Skehan Halyards (Tuesdays, Thursdays–Saturdays) "Guys sometimes talk way too much. I see that all the time on first dates. I think it's probably nerves, so they try to impress, but it just ends up being really annoying. Another piece of advice, especially for men, is don't lap your date when ordering drinks. Don't order a third one before she's finished her second. Pace yourself,  because I think guys go downhill when they start drinking heavily. They start talking way too much, not listening." 406 Third Ave at 6th St, Gowanus, Brooklyn (718-532-8787, barhalyards.com)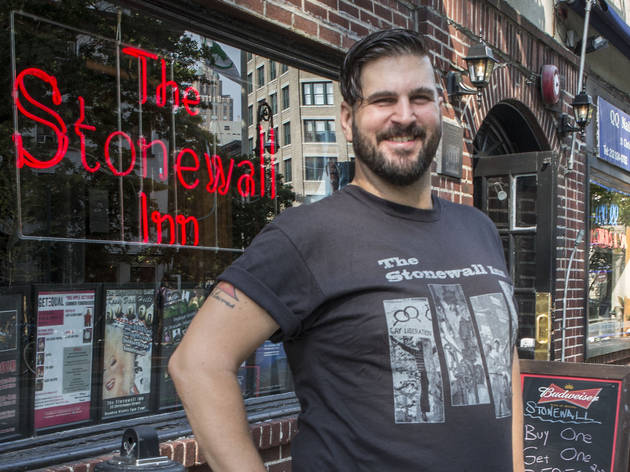 4/5
Photograph: Caroline Voagen Nelson
Carmine Tzavis The Stonewall Inn (Sundays)  "Don't look at other people when you're out on a date. I've seen it, and that can be a really messed-up, explosive situation. There was one time, years ago, when I was meeting my [now] ex at G bar. I showed up and he was picking up some guy. That caused some major drama. We actually got into a physical altercation." The Stonewall Inn, 53 Christopher St between Seventh Ave South and Waverly Pl (212-488-2705, thestonewallinnnyc.com). Tzavis spins as DJ Big Ragoo at Rockbar (185 Christopher St at West St; 212-675-1864, rockbarnyc.com) the first Saturday of every month.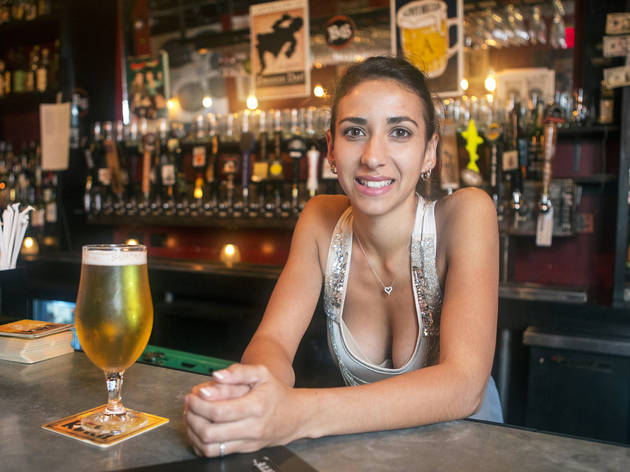 5/5
Photograph: Caroline Voagen Nelson
Roz Donagher Alewife Queens (days vary) "Always be yourself. Try be self-assured and -sufficient. For example, if you want another drink, go for it—there's nothing worst than the awkward glances that occur when a bartender asks if you'd like one more round. Pay attention to the person with you. Make eye contact. And this should go without saying: Don't look at the phone like you're on a date with it." 5-14 51st Ave between Vernon Blvd and 5th St, Long Island City, Queens (718-937-7494, alewifequeens.com)
You may frequently turn to your friends, family members or websites for dating advice, but the real dispensers of great romantic guidance can often be found behind a bar. We asked five New York bartenders—including author Rosie Schaap, who slings drinks at South in Greenwood Heights, and bartender-DJ Carmine Tzavis from the Stonewall Inn—for their best dating advice; next time you're in need of some tips, don't be afraid to ask the barkeep in front of you. (Just remember to tip well!)
RECOMMENDED: See the best date ideas in New York City