Heads up! We're working hard to be accurate – but these are unusual times, so please always check before heading out.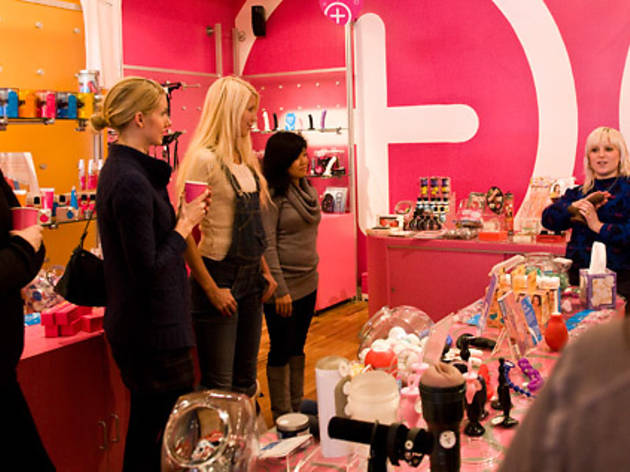 1/5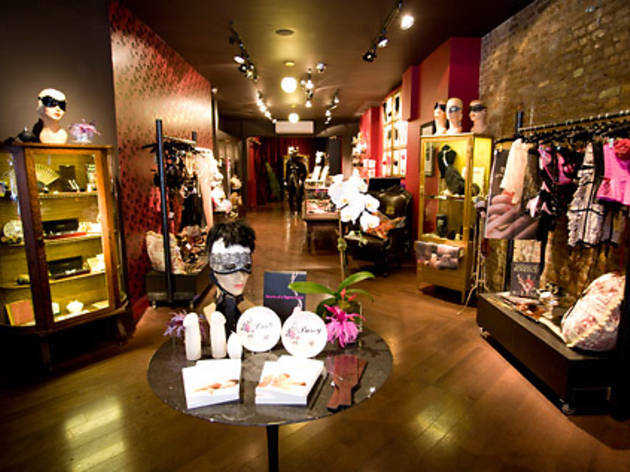 2/5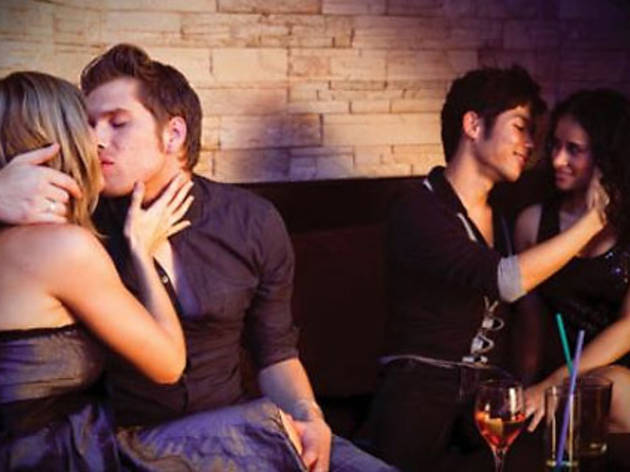 3/5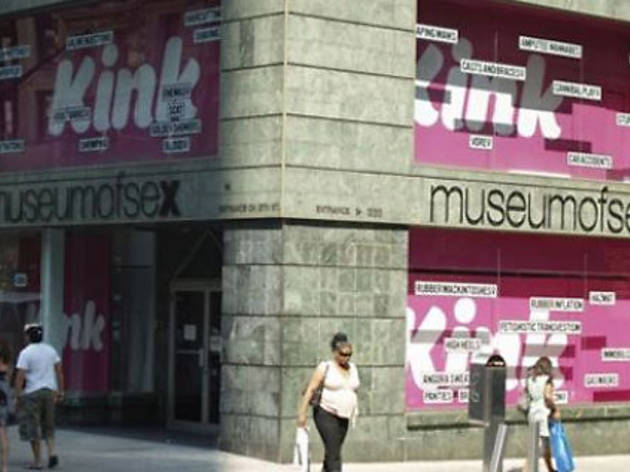 4/5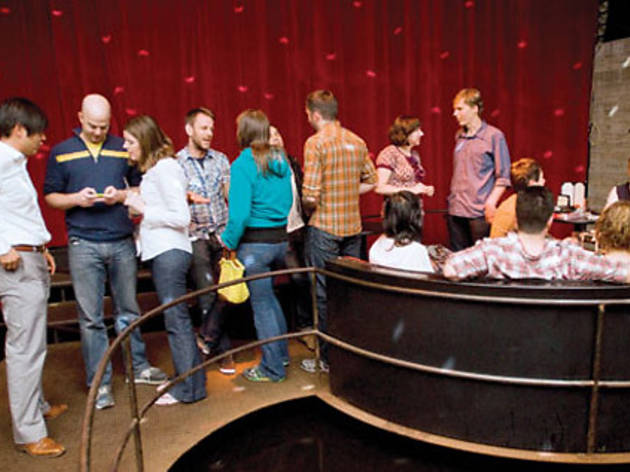 5/5
Essential New York: Sex & Dating
Museum of Sex (MoSex)This is the only spot in town that dedicates an entire exhibit to the storied history of the condom, and the museum's shop is like an...
Museum of Sex (MoSex)
This is the only spot in town that dedicates an entire exhibit to the storied history of the condom, and the museum's shop is like an Apple Store for chic vibrators. The new OralFix Caf in the building's basement whips up sodas ($4.50) from aphrodisiac ingredients—think: libido-promoting ginseng, longan fruit and ginger—easily upstaging the limp chicken wraps on offer at the city's other museum cafes. 233 Fifth Ave at 27th St (212-689-6337, museumofsex.com)

Coco de Mer
After eight years of classing up sex in Britain, this vintage-minded boutique opened a branch in New York City last December. They'll sell you a feathery clit-stimulating ring that passes for high fashion and instruct you how to play the "skin flute" in private hosting salons; the only thing they'd be offended by here are non-eco-friendly spanking paddles—theirs are made of sustainable wood ($38). 236 Elizabeth St between E Houston and Prince Sts (212-966-9069, cocodemerusa.com)

Babeland workshops
New York's own minichain of sassy sex shops used to be called Toys in Babeland, but it ditched the kiddie name for good reason. There's so much more than sex gadgets (though there are dozens of those, too)—they even hand out free mimosas during the regular Sexy Sunday free workshops (and, at the Brooklyn location on Sunday 7 at noon, Blue Sky Bakery pastries as well). Full-fledged courses ($35) get more in-depth; try "Hit the G-Spot" at the Soho branch at 7:30pm on Sunday 7. Thank this stalwart for making sex shopping unabashedly friendly and bright. 94 Rivington St between Ludlow and Orchard Sts (212-375-1701) * 43 Mercer St between Broome and Grand Sts (212-966-2120) * 462 Bergen St between Fifth and Flatbush Aves, Park Slope, Brooklyn (718-638-3820) * babeland.com. Workshops free--$35.

OneLegUpNYC events
Some 40,000 people are on this swinger's e-mail list, though admittance to their play parties is highly selective. Still, their Take-Out and Ala Carte Soirees are much more accessible; even solo men can attend the latter. The Take-Out parties, open to nonmembers (prices vary), are a kind of tops-optional meet-and-greets. It's a mark of the city's healthy swingers scene that the group has been active for more than a decade. onelegupnyc.com

House of Scorpio events
The dress codes at these naughty bashes mandate convention-busting clothing with a sexy, creative flair—a bustle or fright wig, sure; khakis, definitely not. Attendees at the regular Lip Service make-out parties are required to bring along a PAL (pervy activity liaison) and keep the creepiness to a minimum. More than kissing will be on the menu at Steam & Sin on Saturday 6, the group's first play party, with sweaty action taking place among the Jacuzzi and massage tables of a Brooklyn bathhouse. Lip Service, Madame X, 94 W Houston St between La Guardia Pl and Thompson St (212-539-0808, R.S.V.P. at houseofscorpio.com). Dates and times vary. With R.S.V.P. $5, at the door $10. * Steam & Sin, Banya, 602 Coney Island Ave between Ave C and Beverly Rd, Kensington, Brooklyn (718-853-2525, houseofscorpio.com). Sat 6 9pm--2am; $60.

Nerd Nite speed dating
It was inevitable—after years of gathering geeks on a monthly basis to cheer on dorky dissertation-style presentations, a singles scene had to emerge out of Nerd Nite. Speed dating takes place at only some of the events, but it's always chock-full of smartypants looking for a desirable mate. In New York, there's a lid for every jar. Galapagos Art Space, 16 Main St at Water St, Dumbo, Brooklyn (718-222-8500, nyc.nerdnite.com) . Next date Nov 12. Trivia 7pm, presentations 9pm.

Speed Plating food + speed dating event
It's tastier than a normal speed date, and slower, as 40 participants couple up for each of four courses, meeting and eating at the same time. Chef Danny Boome creates a series of aphrodisiac-based dishes, and a sensory course involves men feeding their blindfolded partners. Sexy snacks and kinky food play—those are foolproof icebreakers. Tree, 190 First Ave between 11th and 12th Sts (212-358-7171; speedplating.com, speeddate.com) Nov 30, 7:30pm--10pm; $100.

Date My Jewish Friend Party
All you need to participate is one good friend of the opposite sex, the kind of wingman who is willing to stand in public and acknowledge that you're datable. The monthly Date My Jewish Friend Party was developed to support a show by comedic actress Michelle Slonim, but it has taken on a life of its own—popular demand has even prompted a gentile version of the event. Casa Mezcal, 86 Orchard St at Broome St (212-777-2600). Nov 16 at 7:30pm. $35. * Knitting Factory, 361 Metropolitan Ave at Havemeyer St (347-529-6696). Nov 29 at 6pm. $30. * datemyjewishfriendplay.com