Best gift shops: Boerum Hill
Find out where to shop for gifts in this Brooklyn neighborhood.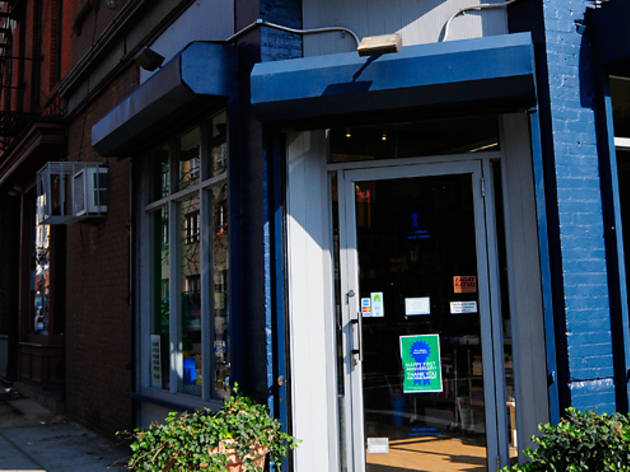 Critics' picks
Owner Alayne Patrick works with Indian craftsmen to dream up the exquisite offerings at her jewel-box–like boutique. Its white walls and dark-wood floors are a low-key showcase for Patrick's vibrantly hued, hand-picked treasures from South Asia. Textiles are paramount here. Choose from a selection of hand-embroidered quilts from Bangladesh and scarves from all over the world. The store is also know for its amazing towel selection, comprised of swaths of fabric gorgeous enough to be worn as accessories. Pair them with Layla Collection color block-print clothing.
Read more
More shops for gifts in Boerum Hill, Brooklyn
Hogo Natsuwa's imaginative digital-print cotton and jersey knit dresses ($89–$219) spring out of ideas that come from his travels. Natsuwa infuses his bold patterns with Moroccan, Indian and folkloric motifs, while focusing on unexpected silhouettes.  
Read more
You could get a crash course in Brooklyn style at this boutique-cum-gallery, fueling borough pride with quirky purses and silk-screened baby onesies. Need to become Brooklyn certified, and fast? Flash back, ironically, with a shrinky dink–making class ($40, booze included), score some activist "Develop Don't Destroy Brooklyn" wear ($28) and doodle in a retro-minded Barbie coptic-bound journal ($25). Surrounded by all those local artists, you'll be scoffing your way across the Manhattan bridge in no time.
Read more