Best gift shops: Cobble Hill
Find out where to shop for gifts in this Brooklyn neighborhood.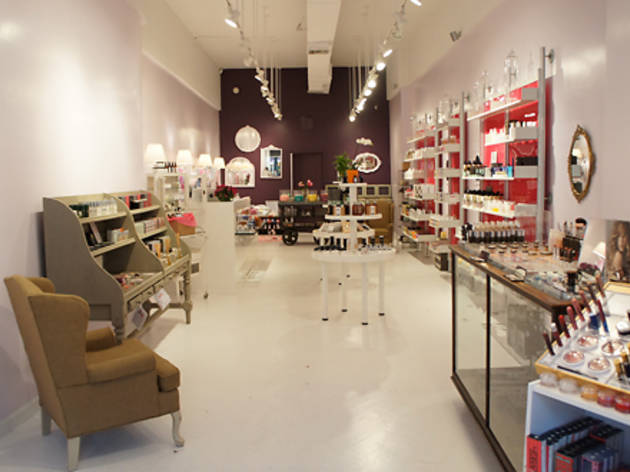 Critics' picks
Former stylist Jessica Richards and beauty journalist Jules Stringer opened this Cobble Hill jewel—a candy-hued, old-world-style apothecary with modern touches. The space carries an assortment of all-natural and organic products, as well as a handful of high-end products for which Shen has exclusive U.S. distribution (one being top aesthetician Amanda Lacey's cleansing pomade, $100). There are local treasures, too, including and a line of sulfate-free body washes ($18-$25), lotions ($18) and soaps ($10-$18) in aromas like lime-basil and water lily. Cosmetics connoisseurs and dabblers alike can try Becca sheer moisturizing tints ($42) that instantly wake up winter-weary skin, Ilia lipsticks and lip tints ($24–$34) and Piggy Paint nontoxic peel-off nail colors ($9). Or just make your next bubble bath more festive with Feeling Smitten organic, edible-looking cupcake bath bombs ($5.50–$12).
Read more
More shops for gifts in Cobble Hill, Brooklyn
Dumpster diving will certainly lead to no-charge furnishings, but you'll have to take your chances with bedbugs and bodily fluids. For one-of-a-kind furniture that don't require rummaging through the trash, head to this vintage housewares depot. Owner J.P. Ferraioli handpicks every piece, and stocks every era, from mid-century to Danish modern and Art Deco. Currently up for grabs is a retro '60s laminate desk ($125), an Art Deco wardrobe from the '30s ($350) and a Victorian marble-and-wood dresser ($375).
Read more
In business for more than 20 years, this small Brooklyn staple—with outposts in Staten Island and Bay Ridge—finds ways to keep its product fresh and unique. It stocks an eclectic array of everything and anything: decorative vases, picture frames, stylish paper goods, lotions, candles and a small selection of jewelry. Pick up martini glasses ($8), Thymes lotions ($21) and Dolce Vita teas by Tea Forte ($12).
Read more