Best gift shops: Harlem
Find out where to shop for gifts in this uptown Manhattan neighborhood.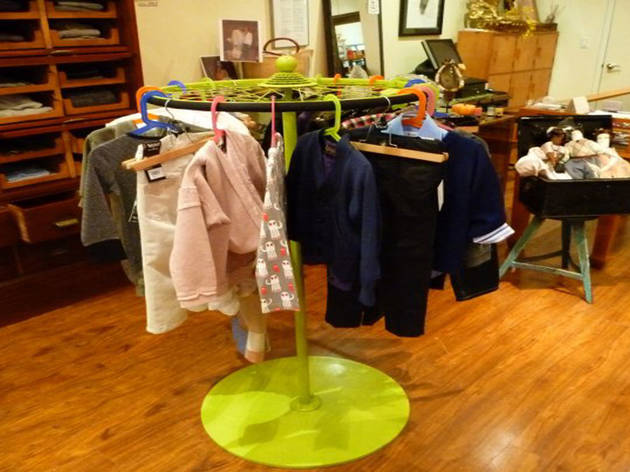 Critics' picks
Don't let the racks of pricey Rick Owens and Ann Demeulemeester threads fool you: Swing doesn't cater just to those with large bank accounts. Prepare to drop anywhere from $6 for a statue of Hindu deity Ganesh to $2,000 for antique furniture imported from London; you can hit mid-range price points, too, with Sphatika bath and body products, and ready-to-wear clothing and home decor from all corners of the world. This inviting boutique is designed to feel like the fictional home of owner and world traveler Helena Greene—which will become even more apparent when you sit down in the communal area to enjoy a complimentary cup of French tea.
Read more
More shops for gifts
Hardly your run-of-the-mill Bob Marley–T-shirt shop, this spacious and well-organized reggae store distinguishes itself by stocking everything you need to live the true Rasta-monsta lifestyle. Find sterling silver jewelry ($15–$190), books on Rastafarianism and holistic health, flavored rolling paper, and stylish bohemian wares and accessories (like trendy military shirt-dresses and straw fedoras, $15–$45), all catering to those who pledge allegiance to the red, gold and green.  
Read more
At this gallery-like home decor boutique, it's difficult to determine what's for sale and what's part of the store's furnishings. That's because everything—save for owners Kelly and Collin Abraham's adorable son, Myles, sometimes seen napping on the couch—is good for the taking. Scoop up drool-worthy mirrored-glass mosaic vases ($55–$200), photographer Keith Sherwood's stunning snapshots from the New York Botanical Garden's Orchid Show ($40–$300) or a bouquet of fresh-cut flowers—Beyoncé and Jay-Z hired Pollen Nation to style the buds at their wedding, so you know the arrangements are top-notch.  
Read more