Heads up! We're working hard to be accurate – but these are unusual times, so please always check before heading out.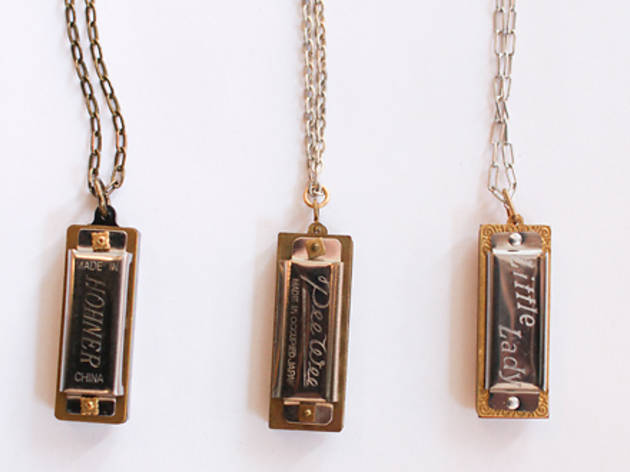 Best gift shops: Nolita
Find out where to shop for gifts in this downtown Manhattan neighborhood.
Critics' picks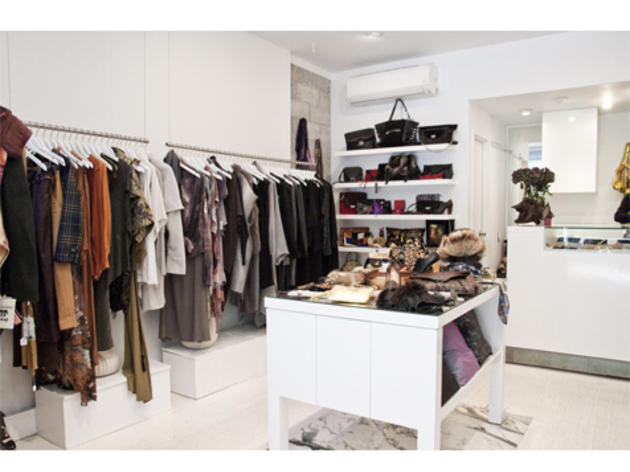 Shop owner Loriann Smoak has racked up a lot of stamps on her passport (she traveled to 19 countries last year alone!), and now she's bringing her worldly finds to this Nolita boutique. The bright, white, marble-detailed space is decorated with plants and greenery, and it's loaded with garb from local and international designers. Eco-friendly silk tanks by Amour Vert come from France ($72), Ghost Dancer beaded bib necklaces are inspired by Native American culture ($178), Juma bird-printed scarves are made in India ($175) and cult photographer Neil Krug's Pulp Art Book of grainy Polaroid-film photos can decorate coffee tables ($50).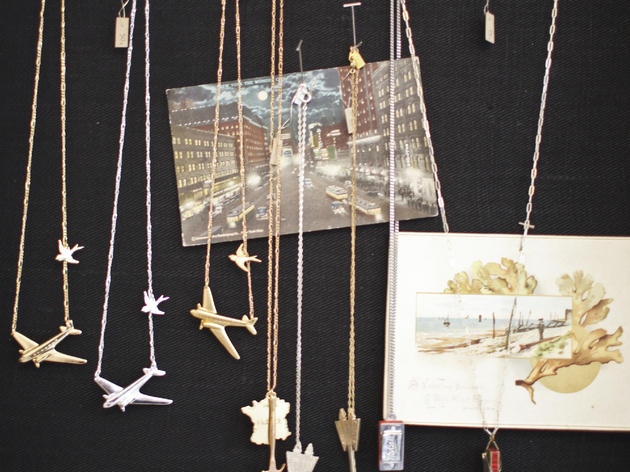 Seamstress-turned-jewelry-designer Erica Weiner sells her own bronze, brass, silver and gold creations alongside vintage and reworked baubles in her first-ever, eponymous boutique. With a painted tin ceiling and white-tiled floors accented by early-20th-century furnishings, the store resembles an old-fashioned dress shop. Weiner combs estate sales and New England auction houses to line the shelves of her cozy shop with antique engagement rings, earrings, necklaces and bracelets, all of which have unique stories behind them. Her wares are often casts or modified versions of old objects, such as 1930s cocktail stirrers from the Waldorf-Astoria Hotel that she fashioned into polished brass necklaces ($85). Even better, much of Weiner's jewelry can be scooped up for less than $100. Browse winged cicada-insect dangling earrings ($30), mottled feather-and-mesh Chinese ginkgo-leaf charm necklaces ($35), brass floral-patterned reproduction Victorian wedding bracelets ($65) and 1930s vintage filigree diamond engagement rings ($625).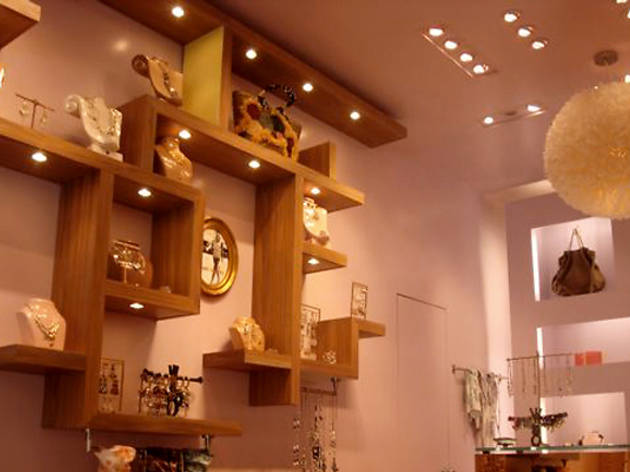 The Bijoux family has been hand-making its fashionable accessories for 40 years at their atelier in Marseille, France. Each piece is assembled, polished and enameled by hand by their own master craftsmen. Producing only limited series and unique pieces ensure you won't be seen with the same jewels as every one else. The shop stocks its signature gold-plated filigreed chandelier earrings ($165), silver-plated cobra bangles ($235), silver heart necklaces ($135) and charm bracelets in every color (from $55).
More shops for gifts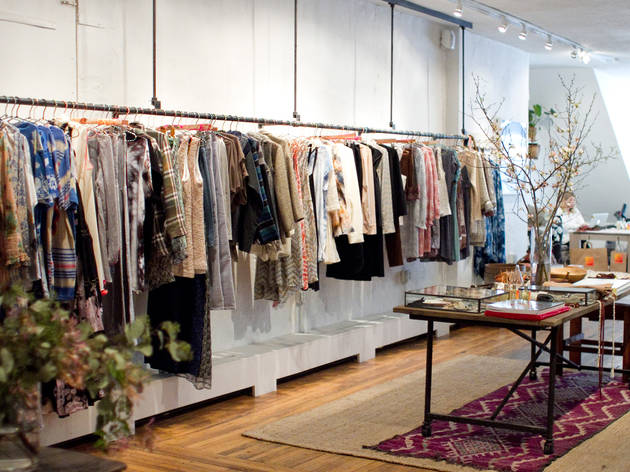 Husband and wife Rob Magnotta and Winnie Beattie have opened their first boutique, filled with eclectic women's threads ($97–$2,000), accessories ($41–$2,500) and vintage books ($13–$80) meant to imbue a cozy feeling. The space retains the original hardwood floors from its past life as an olive-oil factory and uses an antique post-office mail sorter for merchandise. Zebra-print rugs and tropical plants give it a nature-inspired vibe. Shoppers can also nab home goods such as Auntie Oti towels ($41) handwoven in India and beach-scented Apothia candles ($55). Embrace your inner romantic with Roseanna lace tops ($212) and Vanessa Bruno Athé chambray dresses ($306). Extra trimmings include Locals flip-flops ($18), which are native to Hawaiian drugstores; Jerome Dreyfuss linen-and-leather handbags ($288); and VK Lillie necklaces ($667) filled with healing crystals.
Pop Art accessories, T-shirts, school gear, iPod covers, key chains, and toasters are all so ooh-la-la at this offbeat French chain. The see-through bibs filled with colorful rubber toys are a must-buy.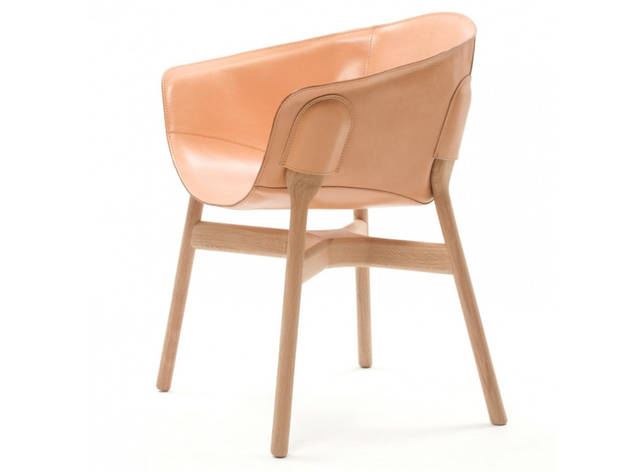 The beloved bookstore opens a boutique around the corner, dedicated solely to work-space furnishings ($2–$4,000). The cozy 400-square-foot shop features walls lined with vintage and contemporary art prints ($15–$500). Discover European-made furniture, such as Discipline oak-and-leather chairs ($2,000) from Milan, or shop domestic goods such as a Reed La Plant walnut-and-maple desk ($1,900) from Portland, Oregon. Owner Sarah McNally believes in living with just the items we use and love, so she stocks uniquely crafted utilitarian items, including Craft Design Technology stainless-steel scissors ($64) from Tokyo, and Andrey and Shay handmade pencil cases ($90) from Tel Aviv. Top off your desk with British brand Another Country's tape dispenser ($42), eraser pot ($28) and sharpener ($42).