Designer spotlight: Men's clothing
Suit up for spring with the help of these local menswear lines.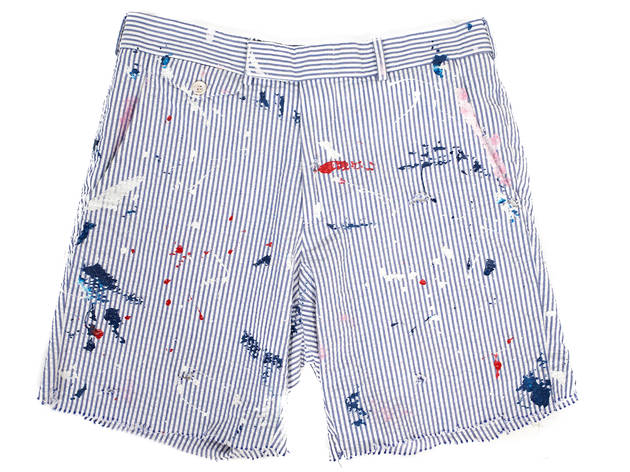 1/5
Photograph: Jessica Lin
Distressed seersucker shorts, $245, at Barneys New York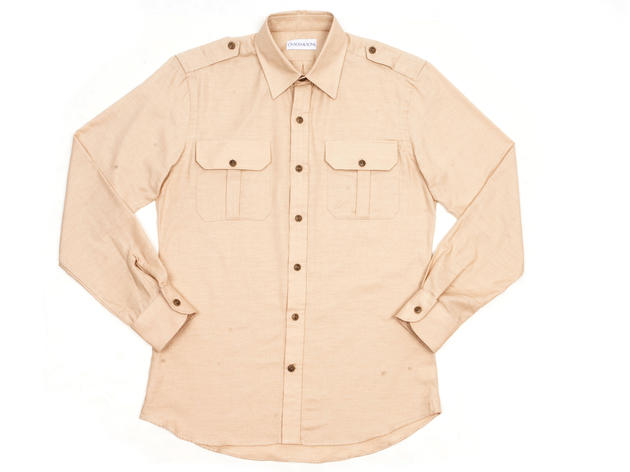 2/5
Photograph: Marielle Solan
Khaki military shirt, $185, at Bloomingdale's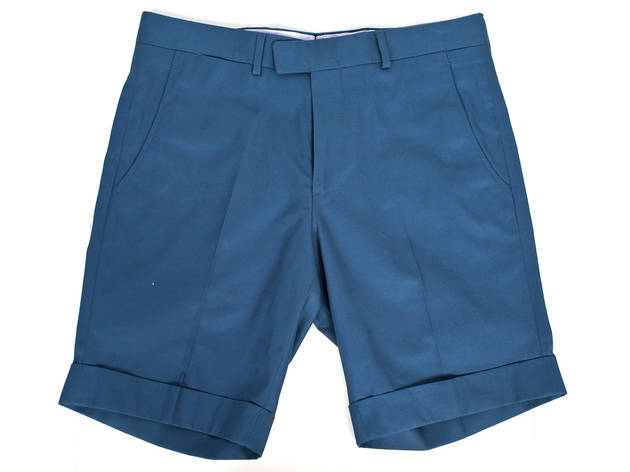 3/5
Photograph: Jessica Lin
Blue shorts, $198, at Bloomingdale's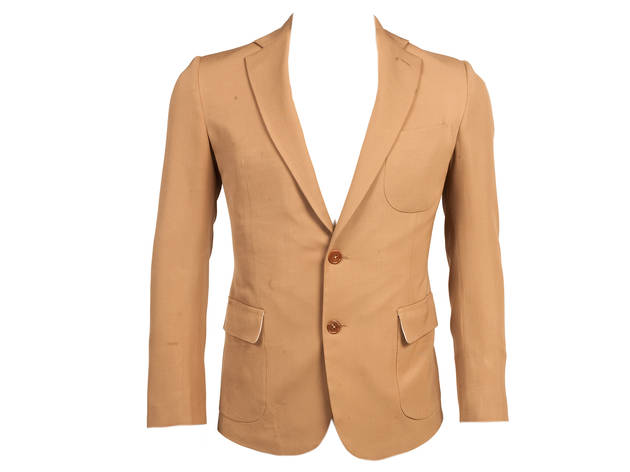 4/5
Photograph: Marielle Solan
Khaki summer linen tweed sports coat, $1,595, at Barneys New York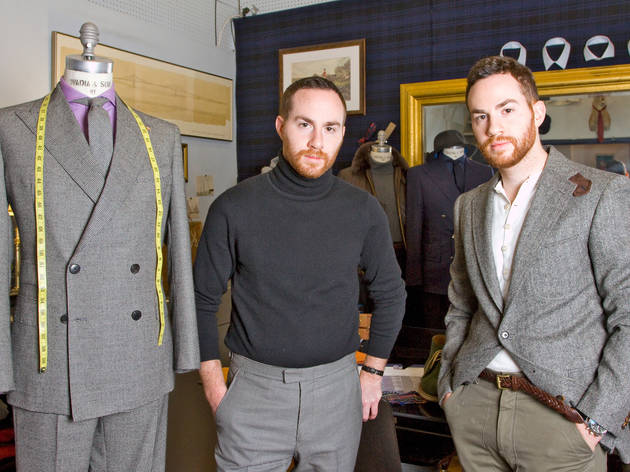 5/5
Photograph: Caroline Voagen Nelson
Designers Ariel and Shimon Ovadia
Ariel and Shimon Ovadia of Ovadia & Sons
Who they are: Twin brothers Ariel and Shimon Ovadia scored their first jobs in the fashion industry when they were just 14 years old, ticketing clothing for their father's children's-wear label, Magic Kids (magickidsusa.com), which was started out of the back of the family station wagon in Flatbush. Fast-forward 15 years, and the dapper duo, now 29, run their own menswear line, founded in August 2011. Since they have no formal fashion training, the pair draws on years of real-world experience working for the family business. It's no surprise that the twosome are partners: They've been inseparable all of their lives, sharing a childhood bedroom, then an apartment in Manhattan, and they now live just a few blocks apart. "It's shouting and yelling, and we know in 20 minutes we have to sit back down and get over it," divulges Shimon, who admits they're both very opinionated when it comes to running their company. "We're doing this because we love it more than anything else," he adds.
About the line: The Ovadias' timeless collection appeals to the debonair man of any age. "There is a lot of old-world influence," says Shimon. "We borrow from the past and make modern updates with fit and fabric." The luxurious, well-tailored pieces range from classic silk ties ($85–$195) and crisp cotton button-downs ($165–$450) to bespoke suits ($1,995–$4,500). The Brooklyn natives are passionate about supporting U.S. manufacturing, sourcing natural cotton and silk from local mills and making the majority of their clothing in the Garment District and East Williamsburg. Next up: The brothers plan to launch an exclusive collection for Barneys in fall 2012.
Where to buy:Bloomingdale's(1000 Third Ave between 59th and 60th Sts; 212-705-2000, bloomingdales.com) and Barneys New York(660 Madison Ave at 61st St; 212-826-8900, barneys.com)
Todd Snyder
Who he is: Iowa native Todd Snyder grew up idolizing the style of those he calls "America's great rakes and rogues"—Cary Grant, Steve McQueen and Jack Kerouac. Though he started out studying business at Iowa State, by his senior year he had switched to design, paving the way for later stints as a tailor's assistant at Des Moines shop Badowers and as a designer for Ralph Lauren, Gap and J.Crew. In February 2011, Snyder set out on his own, launching his eponymous menswear line. "My grandmother once told me the rag trade was in my bones—in Dutch, Snyder means 'tailor,' or 'one who made outer garments,'" notes Snyder, who works out of a studio in the Flatiron District.
About the line: Snyder's collection combines his favorite styles: classic American schoolboy meets old-time British prepster, with a touch of Hollywood icon cool. "I like to take an old garment and try to reinvent a classic," he says. "I will take a vintage button and re-create its burnished look, or take an old fabric and update it with a lightweight luxurious yarn." His military-inspired spring collection features rugged cargo pants ($325), Army-style button-up shirts ($225–$275) and cadet jackets ($395–$1,495). While Snyder remains loyal to men's clothing, he hopes to expand his line to include accessories in the coming months.
Where to buy:Bergdorf Goodman(754 Fifth Ave between at 58th St; 212-753-7300, bergdorfgoodman.com) and Odin(199 Lafayette St between Broome and Kenmare Sts; 212-966-0026, odinnewyork.com)
You might also like
See more Designer spotlight
More in Shopping