Designer spotlight: Shoes
You won't have to sacrifice style for comfort when pounding the pavement in these locally designed shoes.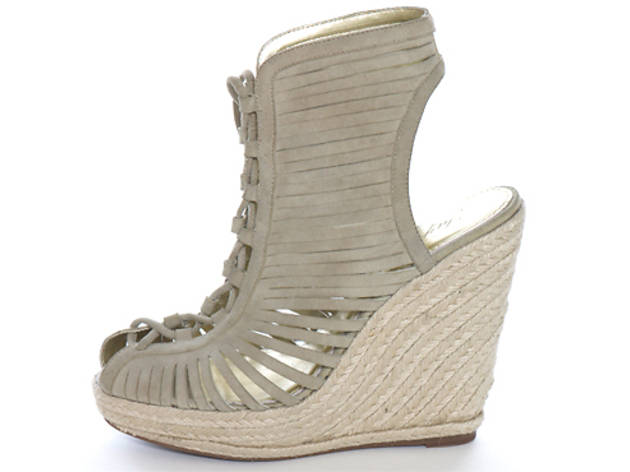 1/7
Charlotte wedges, $96 (normally $120), at laylajoy.com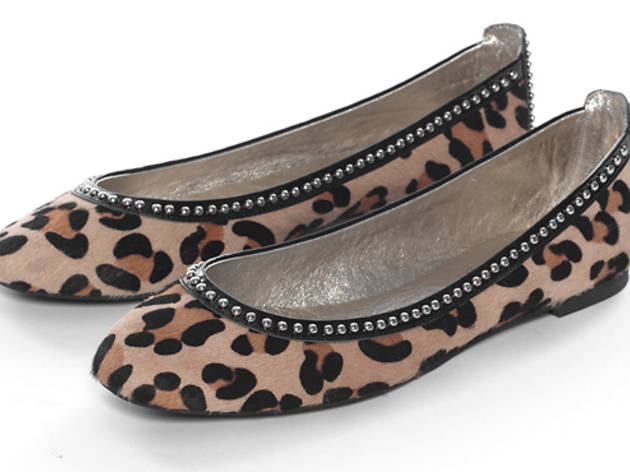 2/7
Alice flats, $99, at Charles Nolan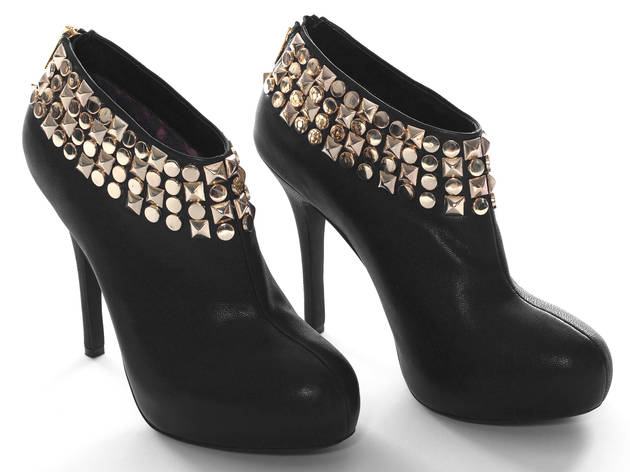 3/7
Paige booties, $112 (normally $140), at laylajoy.com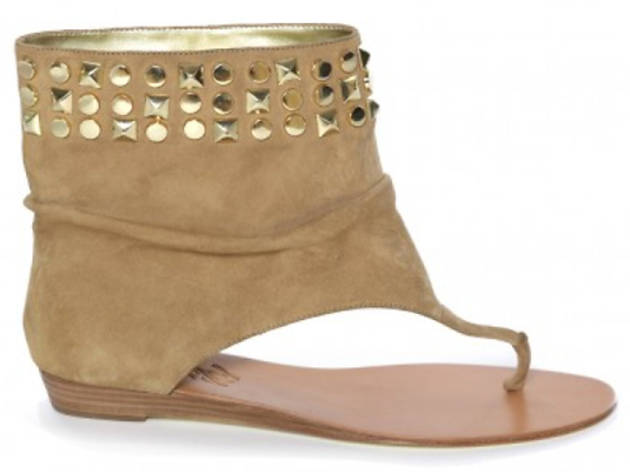 4/7
Minty wedge, $63 (normally $79), at laylajoy.com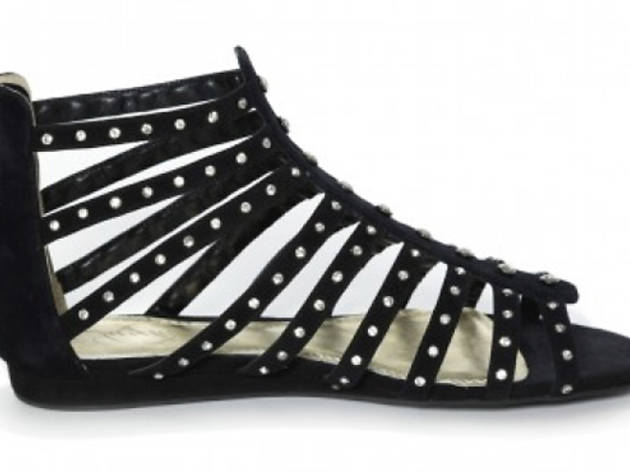 5/7
Isis sandals, $63 (normally $79), at laylajoy.com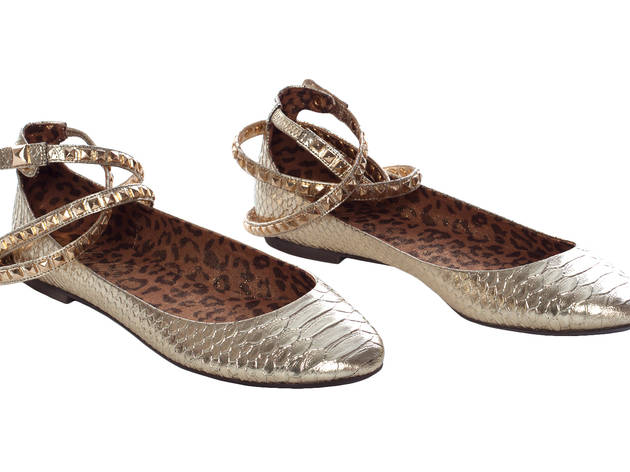 6/7
Issa flats in gold, $125, at Charles Nolan
7/7
Photograph: Alex Strada
Designer Layla-joy Williams
Layla-joy Williams of Laylajoy Collection
Who she is: Combine a lifelong shoe addiction with a case of wanderlust, and you have the impetus behind Williams's eponymous women's footwear line. After graduating from the Pratt Institute with a degree in industrial design in 1999, Williams took a job designing ladies' shoes at Converse. Almost immediately, she was off on the first of many trips overseas to help develop collections. Since then, the Miami-bred 35-year-old has worked for footwear brands Nina and Nine West, learning the art of shoemaking in Italy, France and China in the process. "The job is fantastic if you love to travel, and I always wanted to see the world," she notes. Williams partnered with local label BCNY, where she still works as the vice president of branded design, to launch Laylajoy Collection in October 2011. The company manages distribution, while she heads up the design. "I've always been an entrepreneur," says Williams. "I knew I was going to work for myself—it was just a matter of making that happen."
About the line: Comfort, affordability and style are the guiding principles behind Laylajoy Collection, which ships out of Hicksville, Long Island (Williams lives and works from home on the Upper West Side). All of the flats ($99–$125), boots ($140–$300), sandals ($79–$140) and heels ($120–$140) are handcrafted in China from soft, supple leathers and boast a sophisticated rocker vibe with chunky straps, cheetah prints and tons of aggressive studding. Williams's spring line was inspired by the many cultures she's encountered through her globe-trotting: Ballet flats echo the elegance of Parisian women, while sky-high, multistrap wedges wouldn't look out of place in a London nightclub. Ladies with larger feet are also in luck—sizes run from 6 to 12. "It's hard to find shoes that look as good in a 10 as they do in a sample size," says Williams, who herself wears double digits.
Where to buy:Charles Nolan(30 Gansevoort St at Hudson St; 646-351-6425, charlesnolan.com). Or use code "TONY20" at laylajoy.com for 20 percent off all purchases through April 18.
Who he is: Though he'd been sketching fashion designs since he was a kid, Tumakaka originally moved to New York from Jakarta, Indonesia, to study classical piano. When his duet partner took time off to have a baby, he decided to roll the dice and embrace his childhood passion. "I had all this time on my hands, so I just jumped into designing men's shoes," he says. The 27-year-old self-taught cobbler doesn't just make footwear—he also gives back to the community, training at-risk teenagers in shoemaking at Prajaa's Bandung, Indonesia, workshop. "A lot of them are very talented," says Tumakaka. "But their talents aren't going anywhere if they don't have good direction."
About the line: Prajaa, which means "generation" in Sanskrit, focuses on sneakers ($168–$228), chukkas ($175–$188) and slip-ons ($158), which are handmade in Indonesia from locally sourced materials, such as full-grain premium leather and handwoven fabrics, including batik and lawa, a cross-pollinated cotton unique to the country. "When it comes to designing, comfort is where I usually start," notes Tumakaka, who works out of his Chelsea apartment. This becomes most evident in subtle details such as cushioned insoles, goatskin and lambskin linings, and vulcanized rubber soles. But don't expect Prajaa to turn out Red Wing–esque boots anytime soon. "Men's footwear has been progressing toward the Americana style, and I want to break away from that," declares Tumakaka. Instead, his designs have an urban, worldly feel, with dark laces contrasting against neutral-toned exteriors and a clean yet weathered aesthetic. "Prajaa is all about self-expression," says Tumakaka. "You don't have to be fashion conscious to appreciate these shoes."
Where to buy:NOS Boutique(165 Front St at Jay St, Dumbo, Brooklyn; 718-422-0095, nosboutique.com) and Jussara Lee(60 Bedford St between Commerce and Morton Sts; 212-242-4128, jussaralee.com). Or use code "TONY10" at prajaa.com for 10 percent off all purchases through April 18.
You might also like
See more Designer spotlight
More in Shopping + Style