Heads up! We're working hard to be accurate – but these are unusual times, so please always check before heading out.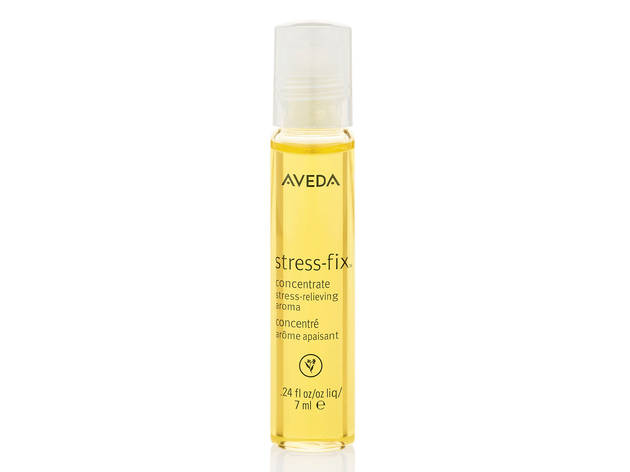 1/8
Toss this roller-ball applicator in your bag for tension relief on the go. The next time you feel your shoulders cramp up tighter than a vise, simply massage the naturally derived sunflower-oil elixir over your pressure points, breathe in the calming lavender and clary sage aromas, and feel yourself magically begin to unwind. Aveda Stress-Fix concentrate, $22, at Aveda, locations throughout the city; visit aveda.com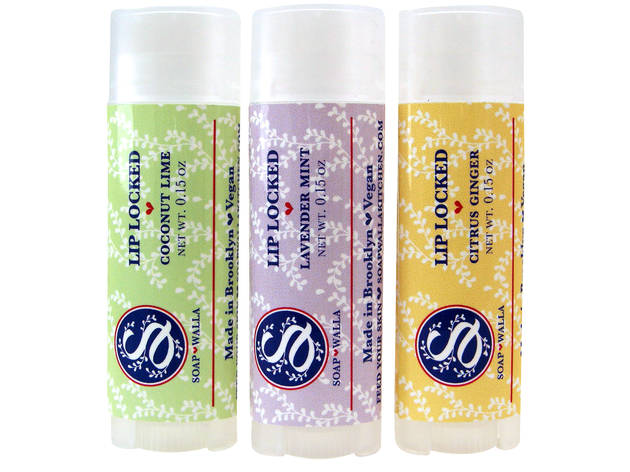 2/8
Former lawyer Rachel Winard hand-makes all of her vegan beauty products in Gowanus, Brooklyn using organic, food-grade ingredients. These oval-shaped lip balms softened our pout instantly, courtesy of moisturizing avocado and coconut oils, and come in lip-smacking scents such as coconut lime, citrus ginger and lavender mint. Soapwalla Lip Locked lip balms, $9 each, at soapwallakitchen.com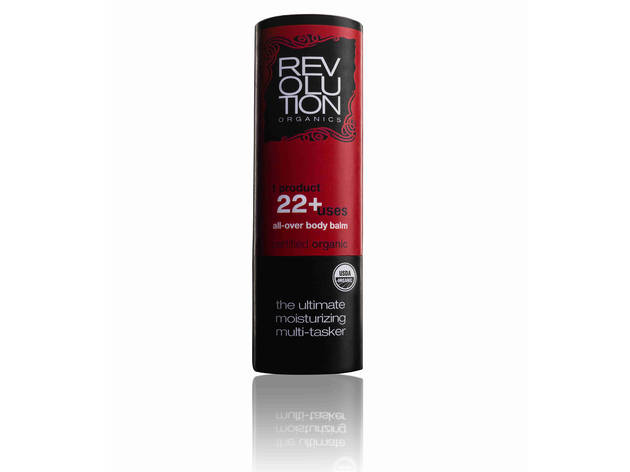 3/8
Use this multitasking balm—purported to have more than 22 uses—to tame unmanageable brows, hydrate cuticles and prime skin for makeup. Certified organic ingredients, including cocoa and shea butters, make this chemical-free formula appropriate for tackling practically any beauty task. Revolution Organics allover body balm, $22, available May 1 at Duane Reade, locations throughout the city; visit duanereade.com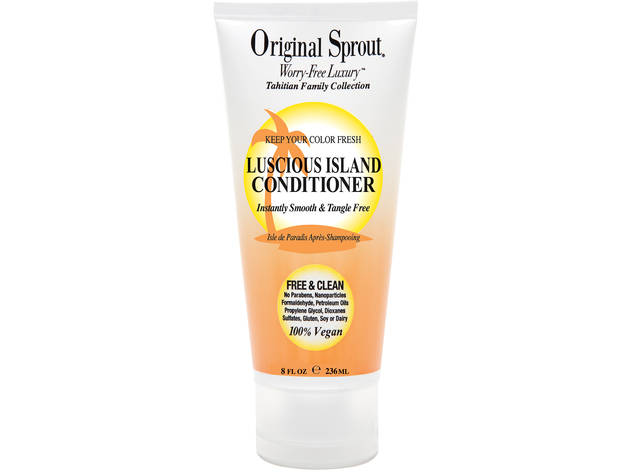 4/8
Not only did this paraben- and gluten-free conditioner smooth out our strands, but the subtle sunscreen smell transported us to a day at the beach. Best of all, the ingredients are biodegradable and the packaging is made from recyclable, phthalate-free plastic, so you won't clog your drain or the environment. Original Sprout Luscious Island conditioner, $20, at originalsprout.com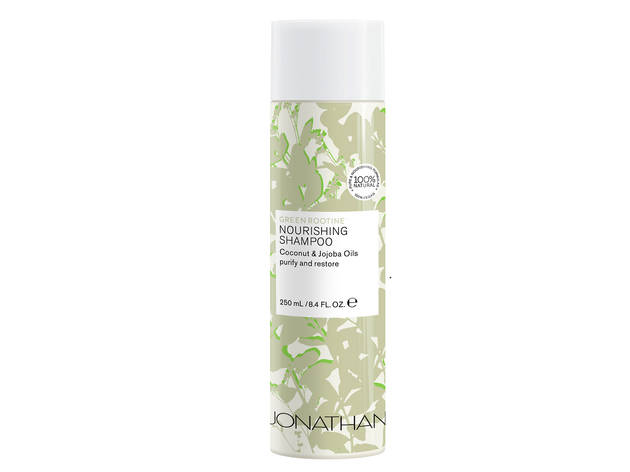 5/8
It might seem strange that this shampoo, made without sulfates and parabens, doesn't lather, but rest assured its combination of coconut, jojoba and orange oils gently—and effectively—clean and soften tresses. Jonathan Product Green Rootine shampoo, $20, at jonathanproduct.com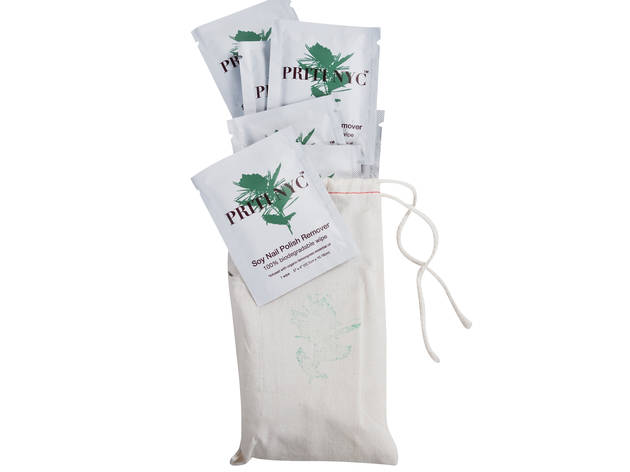 6/8
With the creation of these 100 percent biodegradable, nontoxic wipes, local polish brand Priti NYC provides a way to remove nail color without passing out from acetone fumes. The pads rely on natural soybean esters to strip away lacquer, and organic lemongrass essential oil to ensure nail beds don't dry out. Priti NYC soy nail-polish-remover wipes, 10 for $10, at Sustainable NYC, 139 Ave A between St. Marks Pl and E 9th St (212-254-5400, sustainable-nyc.com)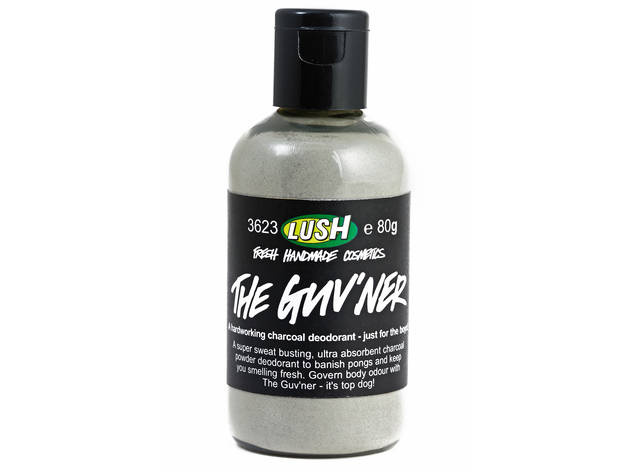 7/8
Dust your pits with this natural, charcoal-based powder to control sweat without irritation. Although the bottle reads JUST FOR THE BOYS, ladies will also appreciate the neutral scent: Its patchouli, lavender and sage notes kept us smelling fresh even after an intense hot yoga class. Lush the Guv'ner deodorant, $10, at Lush, locations throughout the city; visit lush.com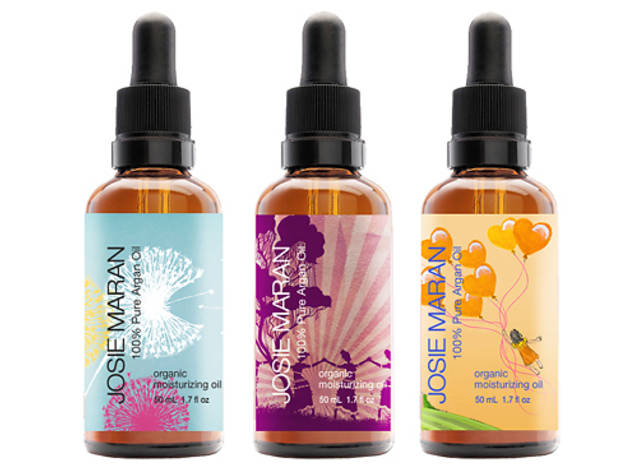 8/8
This overnight cure-all serum, made from 100 percent organic Moroccan argan oil, gives skin and hair an antioxidant boost. Each of the limited-edition, recycled bottles was designed by models Josie Maran, Petra Nemcova or Angela Lindvall, and 10 percent of the proceeds support various charities, including Women for Women International (womenforwomen.org), Happy Hearts Fund (happyheartsfund.org) and Healthy Child Healthy World (healthychild.org). Josie Maran limited-edition Model Citizen Argan collection, $48 each, at Sephora, locations throughout the city; visit sephora.com
Eco-friendly beauty products
Keep yourself and the Earth looking beautiful with these new organic and eco-friendly products.