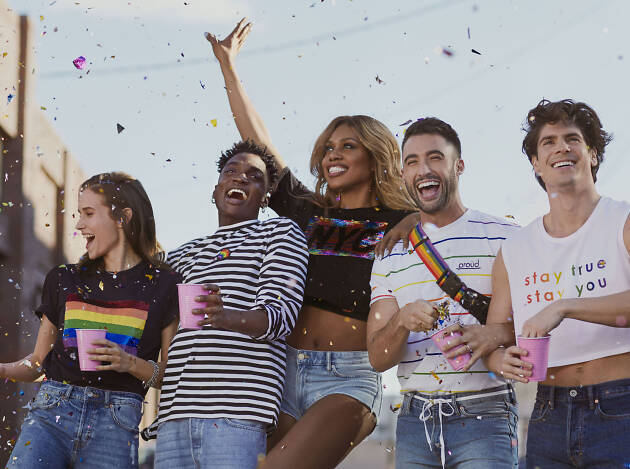 Five amazing looks for World Pride 2019
New York City is about to go rainbow! We've got everything you need to help you dress like your fun and fearless self for World Pride 2019
For the first time in its 20-year history, World Pride is coming to New York City. This June, the city will come alive with a month-long lineup of queer-centric concerts, parties, and events. The event will double as a commemoration of the 50th anniversary of NYC's historic Stonewall uprising, a landmark moment in the ongoing struggle for LGBTQI rights.
Though New Yorkers are famous for our penchant for wearing all-black ensembles, Pride is the perfect excuse to bring out a little festivity and color to our wardrobes (or at least show some skin!). That's why we're looking to the good folks at H&M, who've put together a special Pride Capsule Collection of summer-friendly pieces celebrating LGBTQI pride while also leaving room for you to express your own individuality.
As an official World Pride sponsor, H&M is donating ten percent of sales proceeds—a minimum commitment of $300,000—to the United Nations' Free & Equal Campaign. The company has a long history of spotlighting LGBTQI artists and creatives such as actress Laverne Cox and actor and comedian Rickey Thompson. Their aim for this year's collection: to let you dress like your unapologetic, fun, and fearless self.
Ready to find your Pride outfit? From outdoor concert-ready crop tops and short shorts to an all-rainbow ensemble, here are five amazing looks for celebrating World Pride 2019.
Check out H&M's full Pride collection here.