New stores (December 26, 2013-January 8, 2014)
Il Buco VitaRestaurateur Donna Lennard, who owns Il Buco and Il Buco Alimentari e Vineria, launches this decor shop, offering one-of-a-kind home...
1/8
Michael Grimm
Il Buco Vita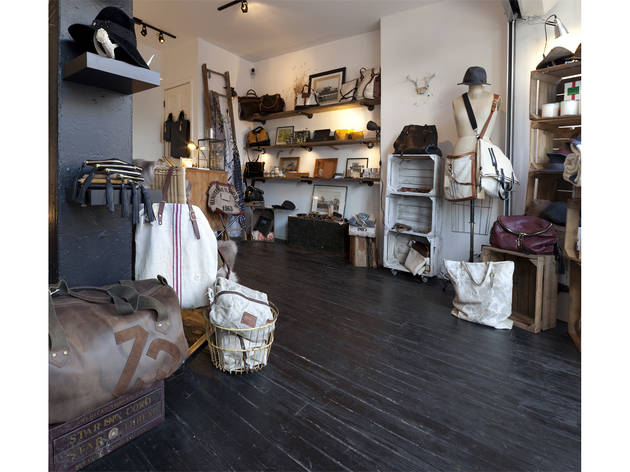 2/8
Kempton & Co.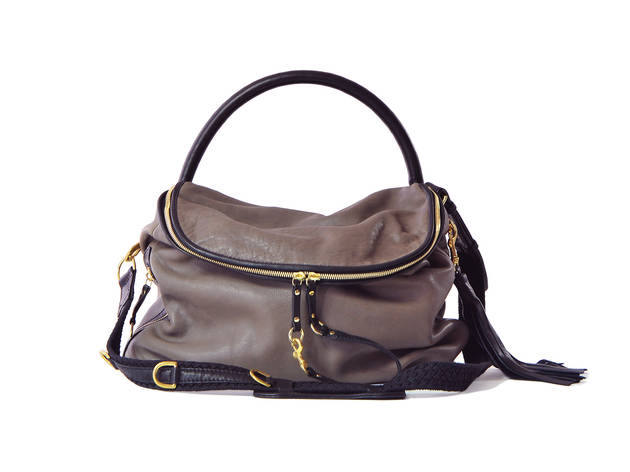 3/8
Kempton & Co. Windbourne lambskin iPad handbag, $485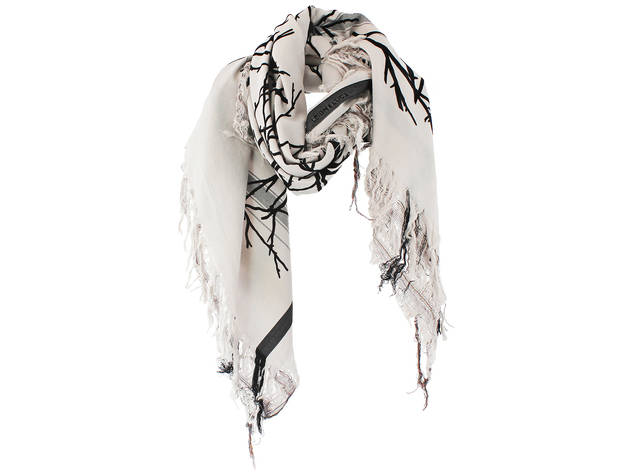 4/8
Martin Kastner
Leigh & Luca branch-print square tasseled scarf, $168, at Kempton & Co.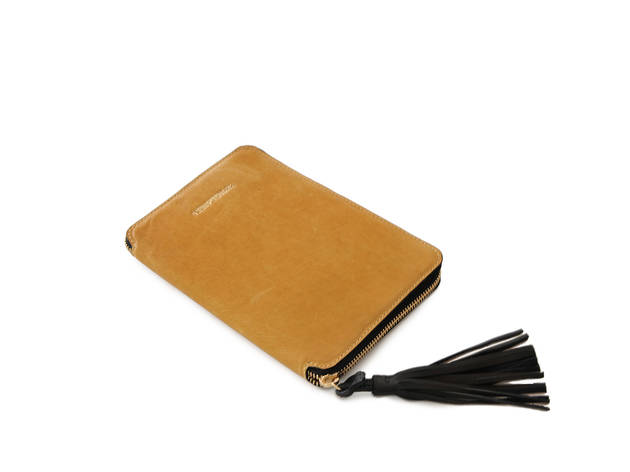 5/8
Kempton & Co. washed-lambskin iPad mini tassel case, $145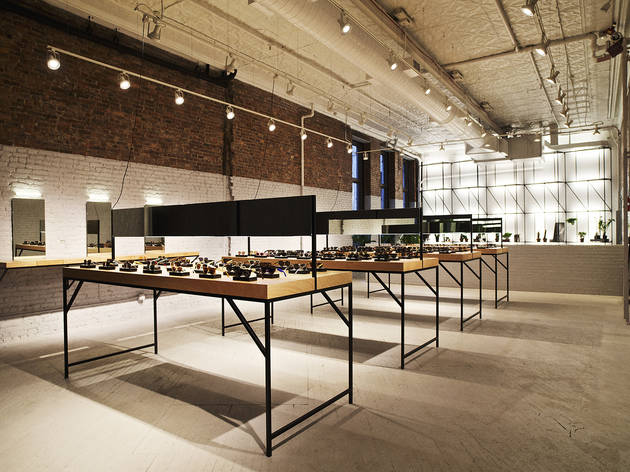 6/8
Paul Barbera
Retrosuperfuture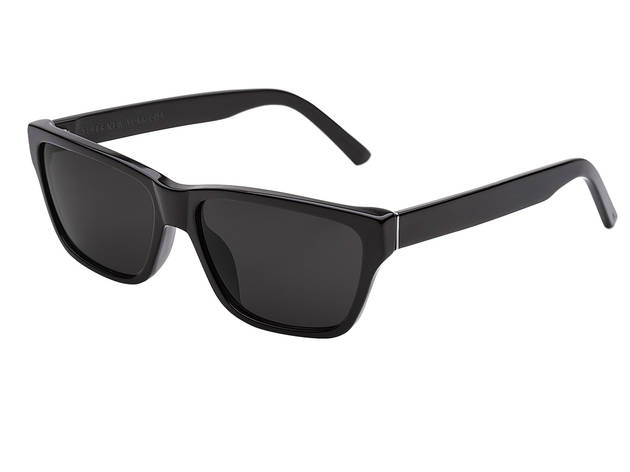 7/8
Retrosuperfuture Novanta sunglasses, $229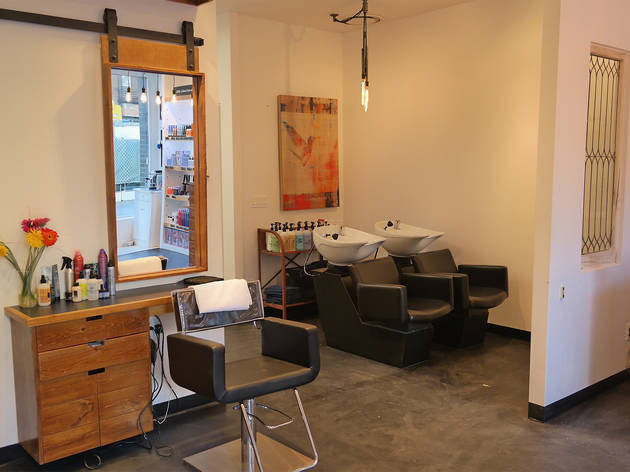 8/8
Thomas Taft
Il Buco Vita
Restaurateur Donna Lennard, who owns Il Buco and Il Buco Alimentari e Vineria, launches this decor shop, offering one-of-a-kind home accents ($28–$395), kitchenware ($16–$595), antiques ($78–$1,500) and linens ($18–$58), all sourced directly from artisans and crafters throughout Italy. Add old-world charm to your abode with hand-blown wine carafes made from recycled glass ($170), 18th-century hand-painted serving platters from Puglia ($525) and Umbrian recycled-wood cutting boards ($136). Mention TONY for 10 percent off all purchases through January 31. 51 Bond St between Bowery and Lafayette St, second floor (857-488-5340, ilbucovita.com). By appointment only.

Kempton & Co.
England native Fiona Kempton hand-makes all of the tech-friendly bags ($225–$565) and accessories ($35–$225) sold at her debut store inside an on-site studio, allowing shoppers to commission custom designs ($900–$2,500) and monogrammed leather items ($1 per letter). The equestrian-influenced goods incorporate distressed vintage and reclaimed leathers, as well as heavy waxed canvas for a timeworn feeling. Transport your devices in style with lambskin cross-body carryalls featuring iPad and mobile-phone pockets ($495), tasseled iPad-mini cases ($145) and unisex striped laptop totes made from one-of-a-kind vintage textiles ($365). In addition to the house collection, Kempton stocks an assortment of handpicked accessories from other local and international designers, including Waiting for the Sun wood sunglasses ($175) and Dumbo brand K/ller Collection's hand-cast brass bangles ($145). 392 Van Brunt St between Coffey and Dikeman Sts, Red Hook, Brooklyn (718-596-2224, kemptonandco.com). Tue–Sun noon–6pm.

Letarte
Sisters Lisa Letarte Cabrinha and Michele Letarte Ross open the first NYC shop for their flirty beachwear label. They launched the brand in Hawaii in 2000 after Cabrinha, a competitive windsurfer, became frustrated with the lack of active—but still feminine—swimwear available for women. The company has since expanded to include a selection of jewelry ($50–$2,500), tunics ($200–$300) and lightweight cashmere cover-ups ($200–$500). You'll find the entire collection at this store, including airy crochet beach dresses ($298), hand-embroidered cotton tunics ($265) and halter bikinis ($184). 1118 Madison Ave between 83rd and 84th Sts (646-429-9875, letarteswimwear.com). Mon–Sat 10am–6pm, Sun 11am–5pm.

Retrosuperfuture
This Italian eyewear label debuts its first brick-and-mortar shop, hawking vintage-inspired sunglasses ($136–$499) and optical frames ($159–$319) for both sexes. An edited selection of the brand's 600 models is displayed atop wooden counters that run along the minimalist 4,000-square-foot space, designed in collaboration with Italian architect Andrea Caputo (andreacaputo.com). Even though only a small portion of the frames is showcased, the entire line is available for purchase in-store, so ask if you don't immediately spot women's acetate cat-eye frames ($249) or delicate round-lens styles ($209). Men will want to request metal-framed aviators ($209) and '70s-inspired rectangular specs ($209). 21 Howard St between Crosby and Lafayette Sts (646-590-3929, store.retrosuperfuture.com). Mon–Sat 11am–8pm, Sun noon–6pm.

Thomas Taft
Offering a downtown-chic vibe on the Upper East Side, first-time salon owner Melyssa Hurley emphasizes convenience and customization at her debut spot. The industrial six-chair space offers gratis wine, champagne and tea (in special covered, hair-proof glasses), free access to Wi-Fi, and Nexus 7 tablets at each station loaded with current magazine subscriptions and a hairstyle look book for inspiration. Take a short quiz online before your appointment to be matched with a specialist. Hurley, a veteran stylist who has worked at Aveda for more than ten years, encourages customers to bring their pet or hang out with GusGus, her French bulldog, while settling in for a cut (women $65–$95, men $45–$75), blowout ($45–$65), styling ($55–$100), extensions ($140–$2,200) or color ($70–$220). Pick up the same Bumble and bumble products used during your service, such as Full Form thickening mousse ($29) and Mending Complex leave-in treatment ($34), to re-create your look at home. 1418 Second Ave at 74th St (212-879-1706, thomastaftsalon.com). Mon, Wed–Sun 10am–10pm; Tue noon–10pm.
Got store news? E-mail us at shopping.ny@timeout.com.
Missing Time Out magazine?
You can still read our latest issue from the comfort of your couch
Read online