Heads up! We're working hard to be accurate – but these are unusual times, so please always check before heading out.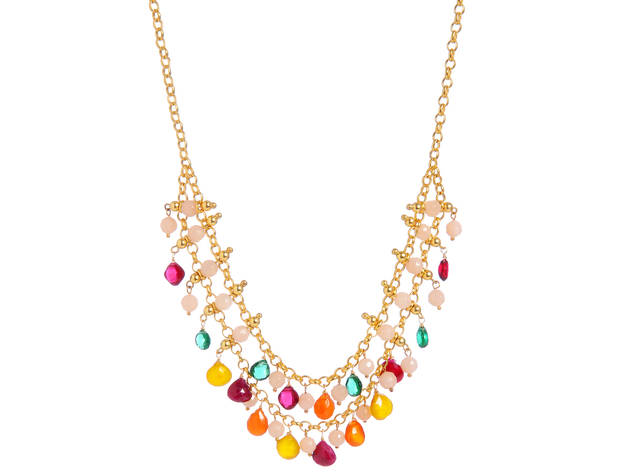 1/21
Wendy Mink rainbow-jeweled necklace, $422, at the Artisan Bazaar pop-up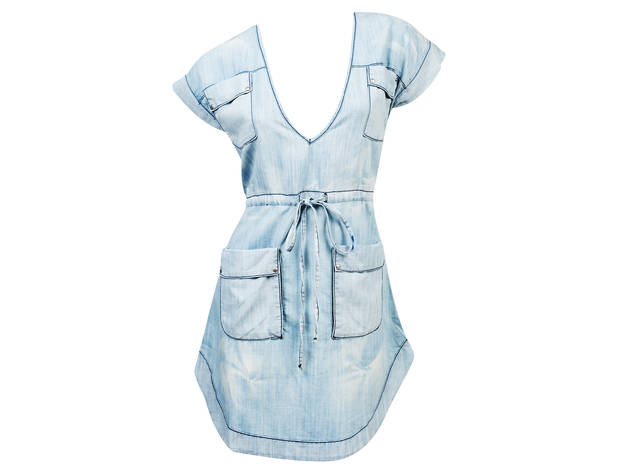 2/21
Photograph: Anna Simonak
Beulah lightweight denim shirtdress, $78, at the Artisan Bazaar pop-up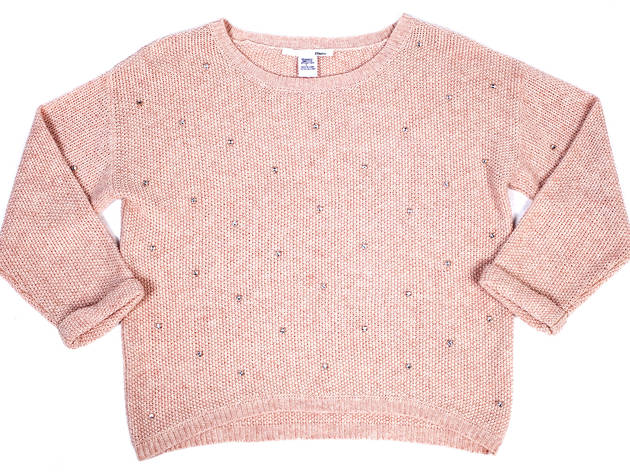 3/21
Photograph: Anna Simonak
Ellison slouchy sweater with rhinestone embellishments, $78, at the Artisan Bazaar pop-up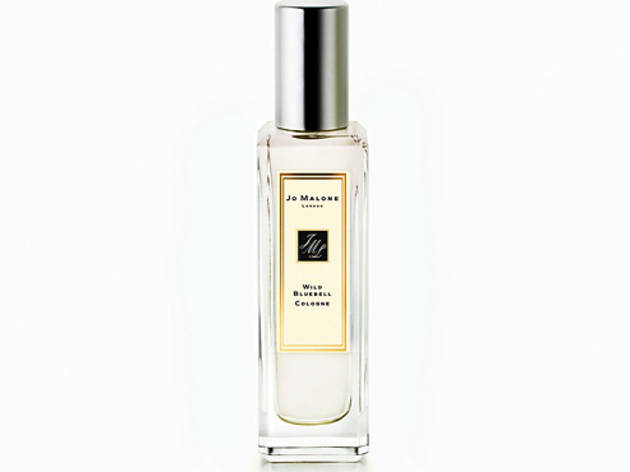 4/21
Jo Malone Wild Bluebell cologne, $50, at Bluemercury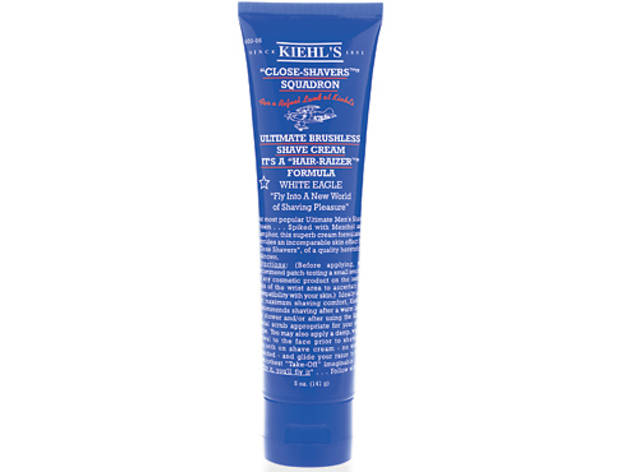 5/21
Kiehl's shaving cream, $16, at Bluemercury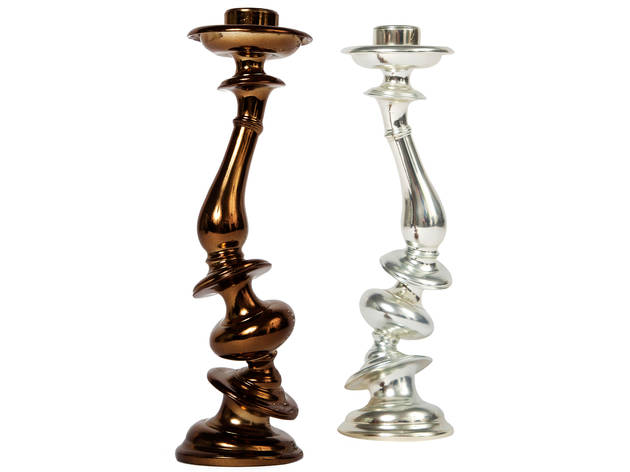 6/21
Photograph: William Covintree
Paul Loebach brass and chrome candlesticks, $50, at Brooklyn Museum Shop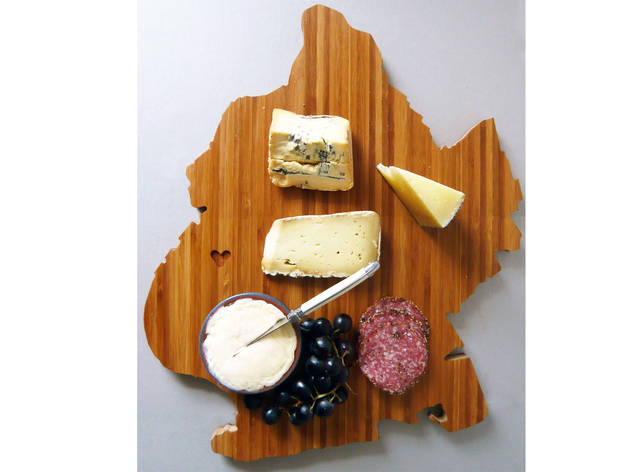 7/21
Amy Stringer-Mowat Brooklyn-shaped cutting board, $48, at Brooklyn Museum Shop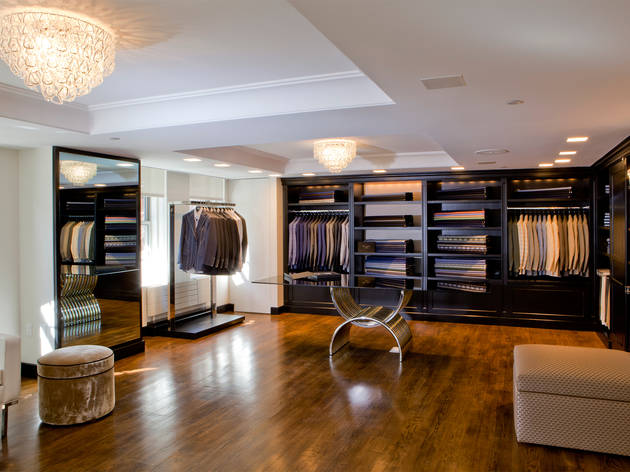 8/21
Photograph: Alek Belakov
Cesare Attolini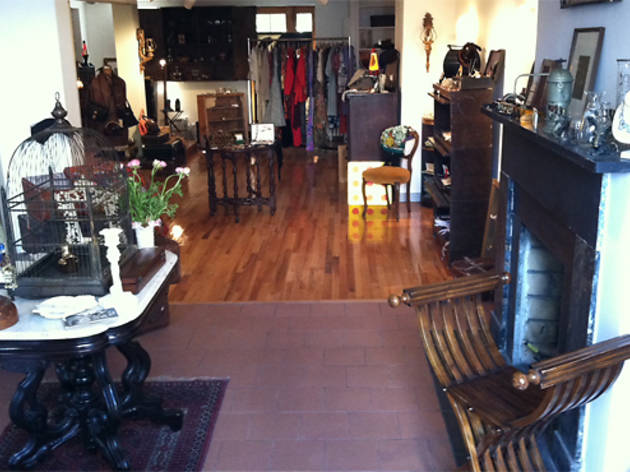 9/21
Foyer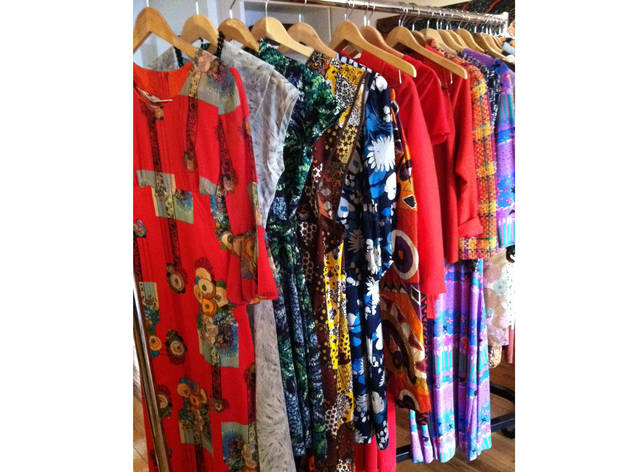 10/21
Scandinavian dresses from the '60s and '70s, $45–$110 each, at Foyer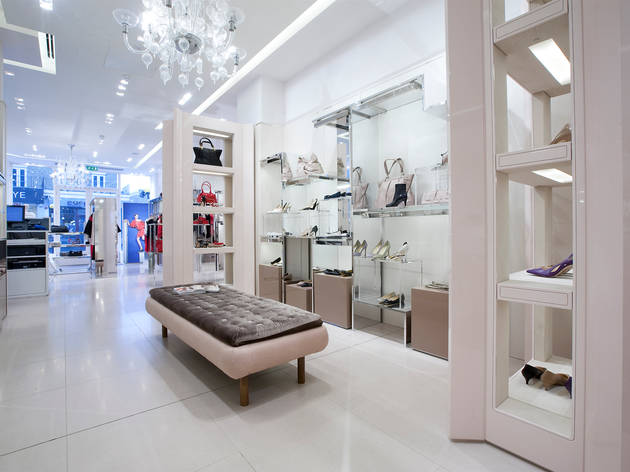 11/21
Photograph: Ian Macaulay
L.K. Bennett
12/21
L.K. Bennett hot pink tote, $445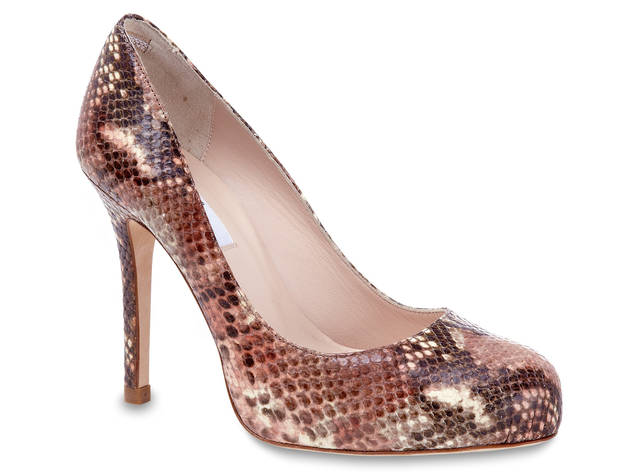 13/21
L.K. Bennett snakeskin pumps, $330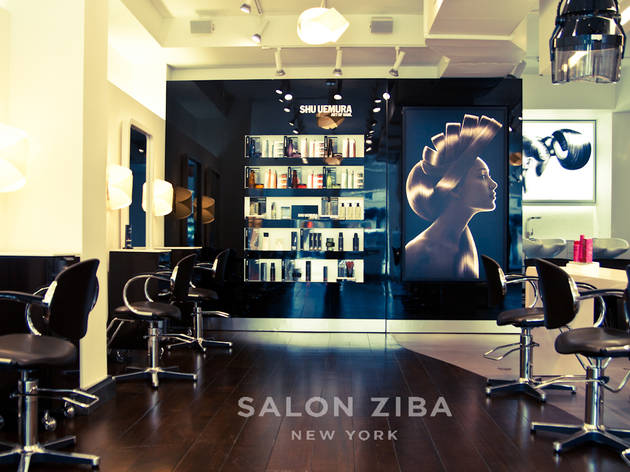 14/21
Salon Ziba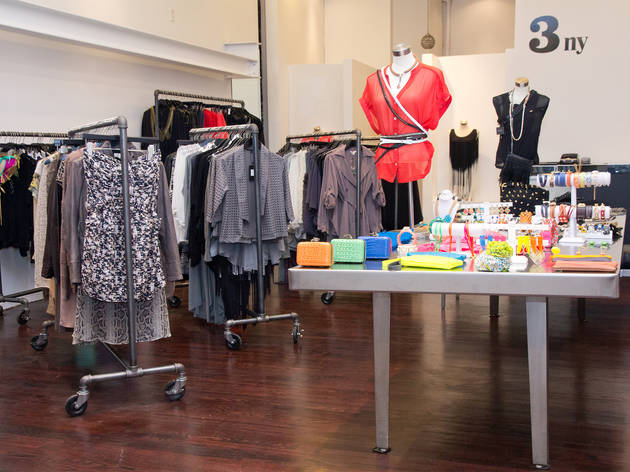 15/21
Photograph: Jessica Lin
3NY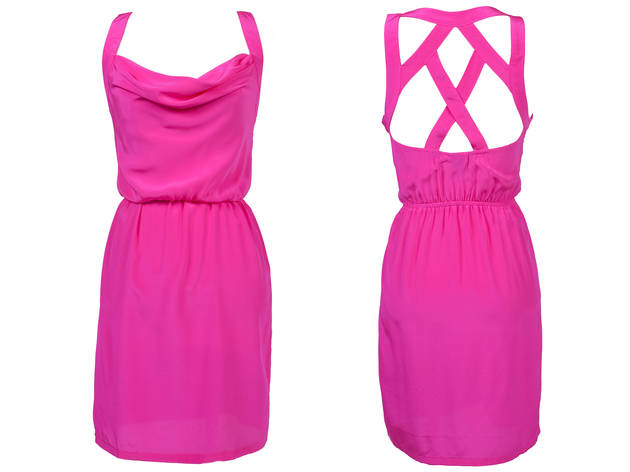 16/21
Charlie Jade neon silk dress, $195, at 3NY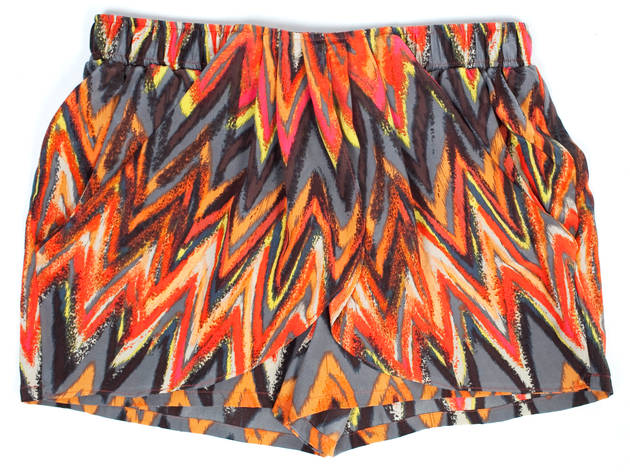 17/21
Photograph: Anna Simonak
Charlie Jade multicolored printed shorts, $195, at 3NY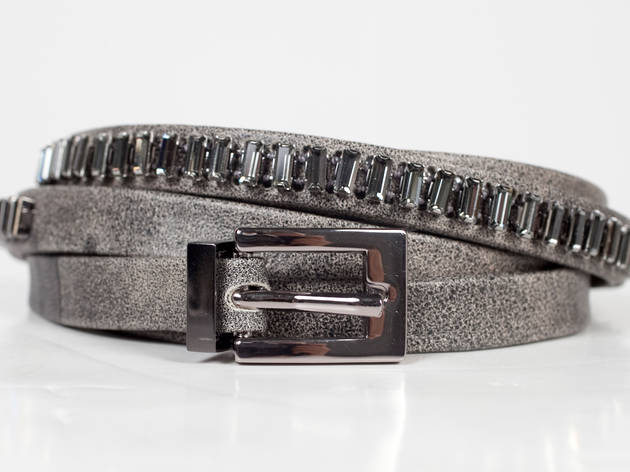 18/21
Photograph: Anna Simonak
Michal Zaiden NY Swarovski lambskin belt, $298, at 3NY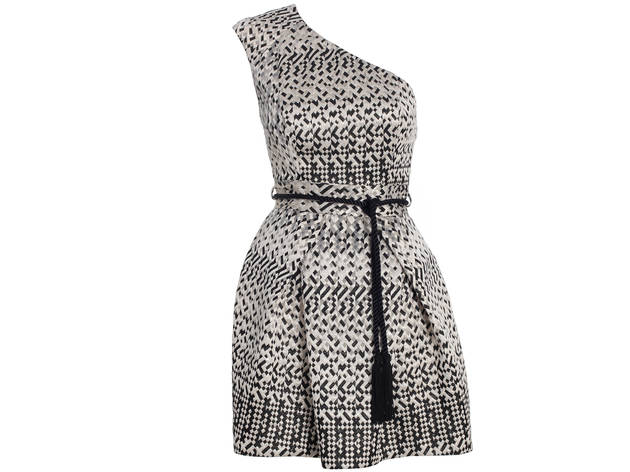 19/21
Zimmermann one-shoulder dress, $450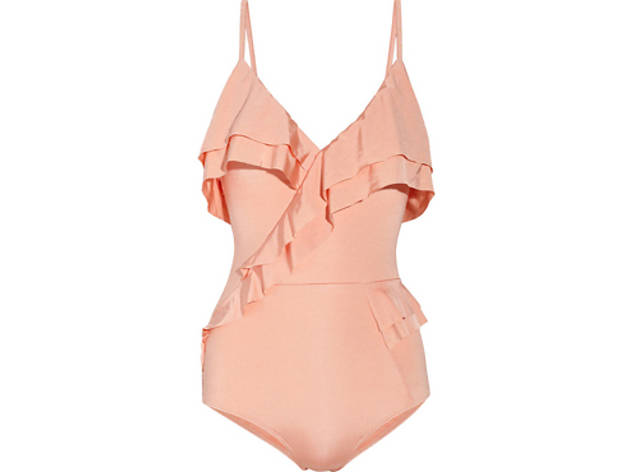 20/21
Zimmermann ruffled one-piece swimsuit, $320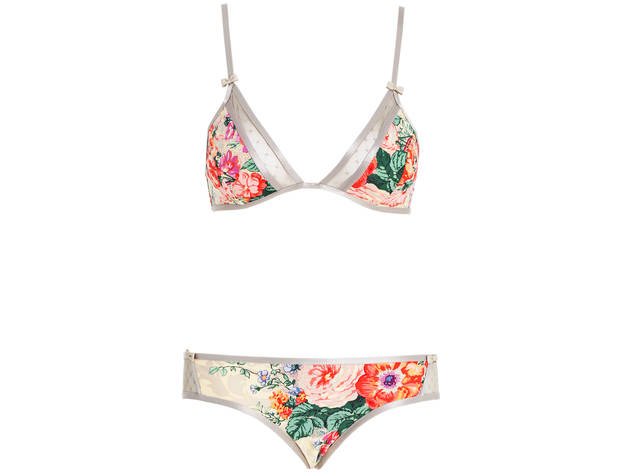 21/21
Zimmermann bikini, $265
New stores (March 29–April 4, 2012)
The Artisan Bazaar pop-upIf you're in search of local, handmade and one-of-a-kind products, hit up this temporary spot in Chelsea Market, where 11 New...
The Artisan Bazaar pop-up
If you're in search of local, handmade and one-of-a-kind products, hit up this temporary spot in Chelsea Market, where 11 New York vendors are showcasing their crafts. Stock up on home goods such as Monkey Barsoaps vegan soaps in jasmine green tea ($8) and Gauge NYC decorative hanging word sculptures ($90). Hip threads include Beulah lightweight denim shirtdresses ($78) and Ellison slouchy sweaters with rhinestone embellishments ($78), both from soon-to-launch e-commerce site Humble Chic (humblechic.com). Brighten up your ensemble with Wendy Mink rainbow-jeweled necklaces ($422) and gold leaf cuffs ($245), or Judy Kaye leather leaf-charm wrap bracelets ($170). Mention TONY to receive 15 percent off all purchases through Sunday 1. 75 Ninth Ave between 15th and 16th Sts (212-242-7360, theartisanbazaarnyc.com). Mon–Sat 10:30am–8pm, Sun 11am–7pm. Through Apr 1.
Bluemercury
In 1999, married couple Barry and Marla Beck cofounded a business that allowed customers to purchase cosmetics and beauty products outside of department stores. The pair's third NYC space features luxe beauty brands such as La Mer, Diptyque and Acqua di Parma, as well as a full-service spa offering purifying facials ($130), Brazilian bikini waxes ($55) and makeup applications (50 mins, $90). Makeup artists and skin-care aestheticians are positioned throughout the 2,300-square-foot space to help you find customized picks, including Kiehl's shaving creams ($16–$19) and soy-milk-and-honey body butters ($36–$48), along with Jo Malone Wild Bluebell colognes ($50–$110). 865 Broadway between 17th and 18th Sts (212-243-8100, bluemercury.com). Mon–Sat 10am–9pm, Sun 11am–7pm.
Brooklyn Museum Shop
This outer-borough institution is redefining the concept of the traditional gift shop, offering handmade wares from local designers and artisans. The refurbished space—which is almost a third larger than the original store—is part of the museum's first-floor renovation, which began with a revamped lobby in 2004 and will also include a new café and bar. The shop features chandeliers created by Brooklyn designer David Weeks and a wall emblazoned with a Keith Haring reproduction graphic. Sprinkled amid the standard book offerings—including Sweet Funk—An Introspective ($40), which is devoted to the works of New York artist Sanford Biggers—you'll find locally made goods, including Erica Schwartz dangling pyramid earrings ($40), Amy Stringer-Mowat Brooklyn-shaped cutting boards ($48) and Paul Loebach brass and chrome candlesticks ($50). 200 Eastern Pkwy at Washington Ave, Prospect Heights, Brooklyn (718-638-5000, brooklynmuseum.org). Wed 11am–6pm, Thu 11am–10pm, Fri–Sun 11am–6pm.
Cesare Attolini
Founded in the 1930s, this high-end Italian menswear brand has opened its first stateside boutique in a 2,500-square-foot duplex. Inside the minimalist, airy space, you'll encounter sportswear ($1,500–$5,500) and accessories ($250–$1,500). More than 130 tailors hand-make both ready-to-wear ($4,500–$8,500) and bespoke ($5,500–$10,500) pieces in the Attolini family's factory in Naples. The garments will cost you a pretty penny, but guys' closets will stay classy forever with wool-and-cashmere double-breasted suits ($5,700), spread-collar dress shirts ($525) and polka-dot silk ties ($225). 798 Madison Ave between 67th and 68th Sts (646-707-3006, cesareattolini.com). Mon–Sat 10am–6pm.
Foyer
Art therapist and 20-year flea market veteran Lou Choklat may have named her antiques and collectibles shop after the space's homey entryway, but the rest of the store is just as inviting. Step inside to peruse tables and shelves that have been thoughtfully arranged with the jewelry ($5–$110), women's clothing ($5–$375) and art ($25–$450) she has amassed or inherited through the years. Offerings include a rack of brightly patterned Scandinavian dresses from the '60s and '70s ($45–$110), vintage luggage ($85–$150) that doubles as storage when stacked, vintage fishing reels ($30), and '70s- and '80s-era selections from the famed Finnish jewelry line Aarikka, including colored wood and metal pins ($18), earrings ($20) and necklaces ($35–$48). Music and film buffs will hit pay dirt in the stash of 45s and albums ($5 each)—including rare experimental jazz, classic rock, punk, soul—and assorted DVDs ($3). 422 Atlantic Ave between Bond and Nevins Sts, Boerum Hill, Brooklyn (347-457-5197). Mon, Tue, Thu 4–7pm; Wed, Fri 2–7pm; Sat, Sun 11am–7pm.
Hayseed's Big City Farm Supply pop-up
Whether you're a rooftop farmer, fire escape gardener or someone who simply wants to infuse your urban life with greenery, this temporary shop has everything you'll need to get a jump start. Created by the green thumbs behind local farms Brooklyn Grange and Brooklyn Homesteader, as well as DIY duo Domestic Construction (domestic-construction.com), the industrial space features concrete floors, salvaged-wood shelving, rope detailing and vintage-fabric accents. Those looking to try their hand at homesteading will find potting mix (five gallons for $3), Evans Cedar beehives ($150–$200), Felco pruners ($32–$66) and Comstock, Ferré & Co. heirloom-seed packets ($2). There's plenty for those who don't want to get their hands dirty too, including Halona stained-glass terrariums ($80–$200) and J. Topolski necklaces and rings made with real honeybees set in resin ($30–$45). Register online for Sunday-morning classes (10am, $25–$50), which cover mushroom growing, chicken raising and beekeeping. 218 India St between McGuinness Blvd and Provost St, Greenpoint, Brooklyn (bigcityfarmsupply.com). Wed–Fri noon–8pm, Sat 10am–7pm, Sun 10am–5pm. Through June 30.
L.K. Bennett
This British womenswear designer—a favorite of Kate and Pippa Middleton—is finally dropping anchor in NYC with a store in Columbus Circle. You'll feel every inch the Duchess of Cambridge with classics such as cap-sleeved pencil dresses ($395), feminine metallic sandals ($175) and leather platform pumps ($345). If you're in the mood for something a bit more daring, try leather totes in vibrant colors ($445) and patent-leather pumps with petal bows ($325). 10 Columbus Circle at Broadway (212-309-7559, lkbennett.com). Mon–Sat 10am–9pm, Sun 11am–7pm.
Salon Ziba
Following more than 20 years of success on the Upper West Side, Colombian owner Alonso Salguero and French manager Olivier Pezeron have opened downtown a second location of their salon. The bright white interior shines with hanging origami lanterns and sleek back-lit photographs. Take a seat in one of the 13 chairs for a quick chop (men $35–$48, women $41–$60), subtle balayage highlights ($75–$175) or ammonia-free Inoa single-process color ($100–$120). Strengthen your hair's cuticles and get mega shine with an in-house deep-conditioning treatment ($30). The salon exclusively carries Kérastase and Shu Uemura hair-care products, helping you maintain your revamped look with Kérastase Chroma Thermique heat-protecting hair milk ($39) and Shu Uemura Essence Absolue nourishing oil ($68). 485 Sixth Ave at 12th St (212-767-0577, salonziba.com). Mon–Fri 8am–8pm, Sat 9am–7pm.
Three Monkeys Eyewear
This Chilean eyewear chain, known for its playful and sophisticated frames, opens its second NYC store (the original is in Soho). The colorful interior is filled with charming glasses ($20–$300) from house brands Three Monkeys, We Are Plastic and I Have No King. You'll also find specs from popular labels such as Ray-Ban and Super. A polka-dot ice-cream cart outside the shop displays shades from house sunglass label Eyescream ($20). Inside, the store is scented with fresh Malin + Goetz mojito candles ($48), and frames perch on mini vinyl monkey dolls, which come free with your purchase. Look for We Are Plastic vibrant specs set on inflatable cases ($49) and Italian-made I Have No King retro acetate wayfayer styles ($150). Nab limited-edition Ray-Ban printed shades ($150–$220) and Super leather-detailed sunglasses ($200–$300). If you purchase at least three pairs of house-label sunnies valued at more than $450 total before August 31, you'll score a free Three Monkeys neon bicycle (worth $200) while supplies last. 259 Bleecker St at Cornelia St (212-414-4122, 3monkeyseyewear.com). Mon–Thu 11am–8pm; Fri, Sat 11am–10pm; Sun 11am–8pm.
3NY
Owner Sam Desner is no fashion rookie: Before opening this women's clothing boutique, he was a buyer for brands such as Diesel, Foravi and fellow Soho shop Carhartt Work in Progress. This minimalist, 1,000-square-foot spot is his first solo venture, and features dark wood floors, high ceilings and a long aluminum table displaying accessories, including Gorjana neon clutches ($125) and Michal Zaiden NY Swarovski lambskin belts ($298). In addition to stocking familiar names such as House of Harlow and Torn by Ronny Kobo, 3NY aims to bring lesser-known brands, including Siwy Denim and Dolan, to the forefront. Nothing in the store surpasses $600, but the majority of the high-fashion looks boast accessible price tags, as evidenced by Nuvula ombré fringe dresses ($179), Charlie Jade multicolored printed shorts ($195) and DL1961 brightly colored skinny jeans ($175). 448 Broome St between Broadway and Mercer St (212-226-0260). Daily 11am–8pm.
Zara
The trendy Spanish chain opens its seventh NYC location. Stock up on office-friendly necessities, such as airy silk blouses ($80), jacquard-loom trousers ($60) and dip-dye shirts ($60). Edgier gals should keep a lookout for studded-leather jackets ($299), netted maxidresses ($159) and studded fringed ankle booties ($159). Guys can peruse a wide array of button-downs ($40–$60), denim chino trousers ($60) and graphic tees ($17–$36), while both sexes can scoop up Zara's beachwear line, featuring men's brightly colored swim trunks ($30) and ladies' tribal-print bandeau bikinis ($20). 666 Fifth Ave between 52nd and 53rd Sts (212-765-0477, zara.com). Mon–Sat 10am–10pm, Sun 11am–9pm.
Zimmermann
Australian sisters Nicky and Simone Zimmermann launched their namesake line in 1991, quickly garnering attention for their high-fashion resort and swimwear. The pair have since expanded to women's clothing, allowing jet-setters to find everything they need for a trip to an exotic beach town at the label's first NYC shop. The 1,300-square-foot store's calming decor features an ocean-inspired green-and-blue palette, wood-paneled floors and a massive three-tiered cylinder light fixture. Highlights include playful lace minidresses ($395), tailored brocade printed pants ($450), print one-shoulder dresses cinched with tassels ($450) and beautifully draped silk frocks ($475). Of course, swimwear is just as big a draw: dainty floral bikinis ($265) and girly ruffled one-pieces ($320) showcase the brand's signature feminine aesthetic. 87 Mercer St between Broome and Spring Sts (212-226-6440, zimmermannwear.com). Mon–Sat 11am–7pm, Sun noon–6pm.
Compiled by Lisa Butterworth, Ashley Hallie Gould, Laura Lanz-Frolio, Maria Longo, Allison Merzel, Kristina Rodulfo, Esther Shechtman and Izabella Zaydenberg. Got store news? E-mail us at shopping@timeoutny.com.