Heads up! We're working hard to be accurate – but these are unusual times, so please always check before heading out.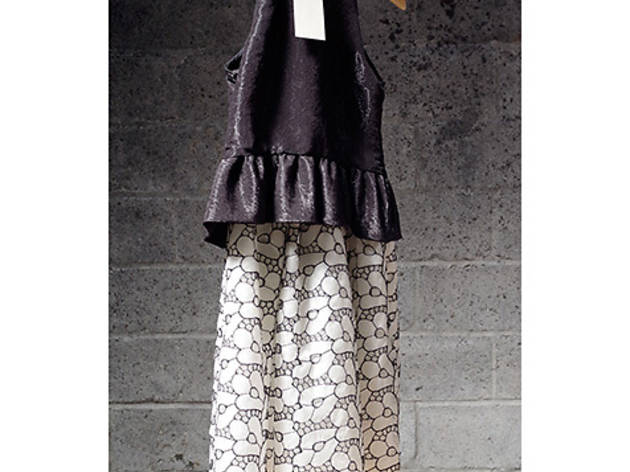 1/16
"I like how Thakoon (thakoon.com) bridges the gap between sexy and cool, feminine and masculine. I also think his patterns, colors and cuts are always very interesting and unique."—Claire Distenfeld, 27, Greenwich Village; owner and buyer at Fivestory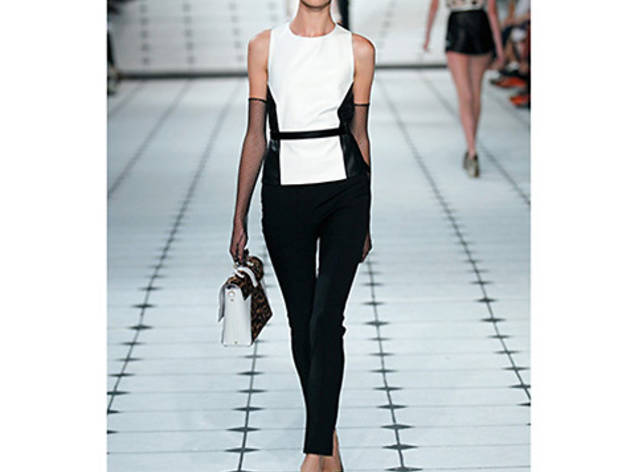 2/16
Photograph: Dan & Corina Lecca
"I find that Jason Wu's (jasonwustudio.com) clothing makes women feel very powerful. [The garments] are cut to make you feel like a lady but also have a very strong presence."—Claire Distenfeld, 27, Greenwich Village; owner and buyer at Fivestory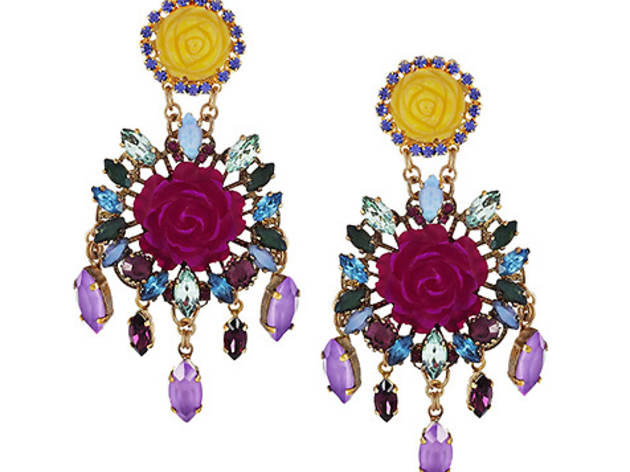 3/16
"Each Erickson Beamon (ericksonbeamon.com) piece is handmade in its NYC offices. There is such care and detail in everything they do, making the collections feel intimate and one-of-a-kind."—Claire Distenfeld, 27, Greenwich Village; owner and buyer at Fivestory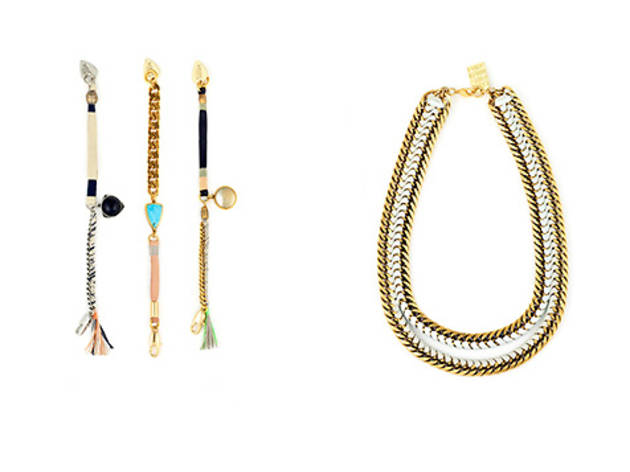 4/16
"Lizzie Fortunato's (lizziefortunatojewels.com) jewelry is extremely unique, yet fun and very easy to wear. You can really match her pieces with anything."—Claire Distenfeld, 27, Greenwich Village; owner and buyer at Fivestory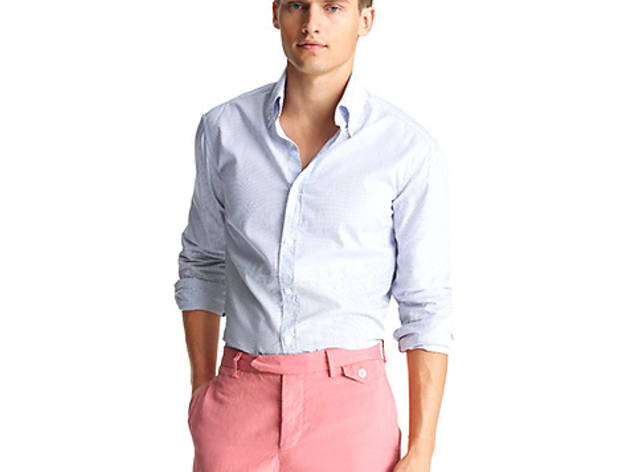 5/16
"Michael Bastian (michaelbastiannyc.com). He nails every piece in his collection, whether it's a chilled-out look or for a black-tie event."—Brian Mazza, 28, Gramercy; co-owner of Windsor Custom and director of hospitality for Paige Management Group
6/16
"David and Phillipe Blond of the Blonds (theblondsnewyork.com) perfectly epitomize the fantasy of high glamour; Michael Robinson of Trivial (trivialnewyork.com) is truly one of the very best couture hat designers of our time; and Tobell von Cartier [pictured] (von-nyc.com) makes extraordinary breastplates."—Patricia Field, 70, East Village; stylist and owner of Patricia Field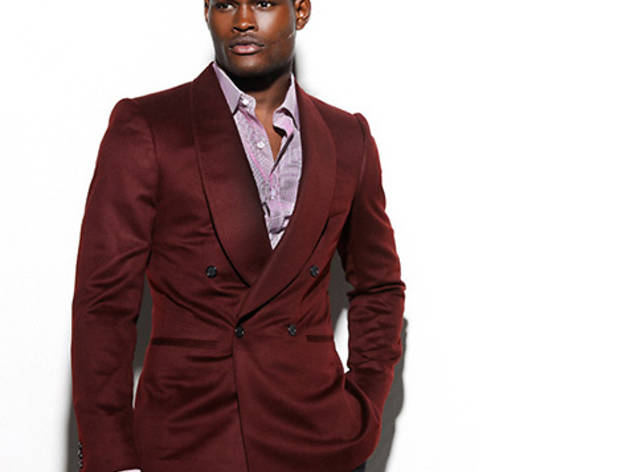 7/16
"Ovadia and Sons (ovadiaandsons.com) has great taste and style. They make fabulous outerwear, formal wear, shirts, shoes and so on. Devon Scott [pictured] (devonscottny.com) specializes in men's suiting. He offers made-to-measure suits, jackets and shirts. He's a Southern gentleman with a sartorial elegance. Holl NYC, a new brand by Gabriel Holl, makes ties and scarves. I love his eye for color and texture. His website is set to launch in early spring."—Marc Williamson, 42; Woodside, Queens; co-owner of JJ Hat Center and Pork Pie Hatters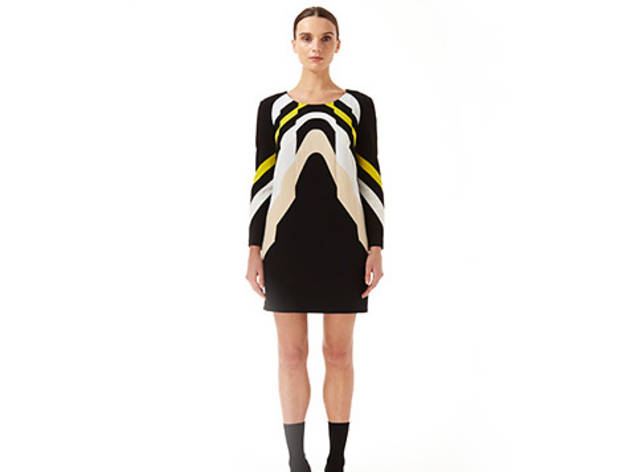 8/16
"I love Diane von Furstenberg [pictured] (874 Washington St between 13th and 14th Sts, 646-486-4800 ● 135 Wooster St between Prince and W Houston Sts, 212-542-5754 ● dvf.com) because she is a real woman who designs clothing for real women. And I would love to go shopping with Karl Lagerfeld. What he does with Chanel (locations throughout the city; visit chanel.com) is just inspiring."—Luxor Tavella, "100 or 5—you choose," Soho; owner of Paracelso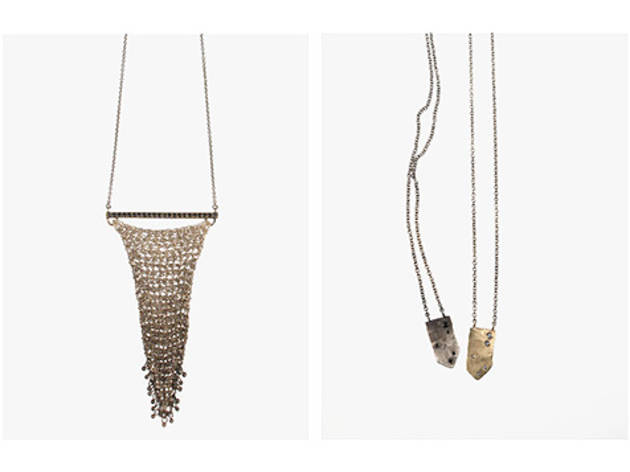 9/16
"I have too many! To list a few: Ninh Wysocan [pictured] (ninhwysocan.com), who is a sculptor making jewelry. I love working with her on custom pieces. Thomas Chen of Emmanuelle (emmanuelle-nyc.com) has a very simple and understated aesthetic [for his women's clothing]. I also love him as a dear friend. Victoria Bartlett of VPL (store.vplnyc.com) has an amazing sense for color and a great sense of humor. Her collection gets better every season."—Jade Lai, 34, Nolita; creative director and owner of Creatures of Comfort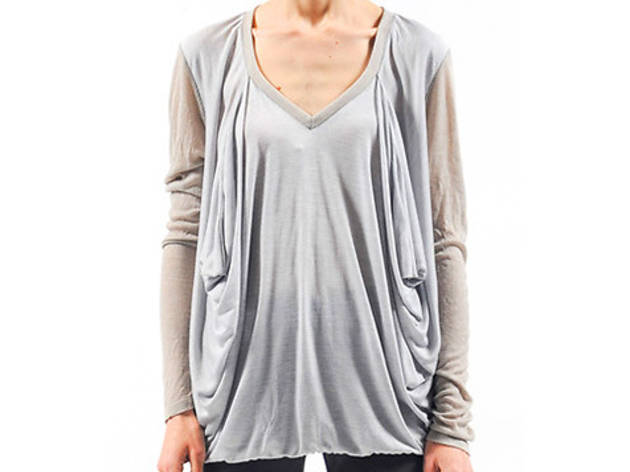 10/16
Photograph: Clay Kessack
"Victoria Bartlett [pictured] (vplnyc.com) of VPL does the best knits, hands down. Her sweaters and tank tops have a special texture and weight. She is completely original. Johanna Methusalemsdottir of Kria (kriajewelry.com): Her handmade jewelry is made for tszujing—to look good in so many different ways. With her earrings, you can wear one on a chain as a pendant or through a lapel as a pin. Satya Twena (satyatwena.com) hand-blocks her hats, and the fit and scale is perfect."—Gaby Basora, 41, Greenwich Village; designer and owner of Tucker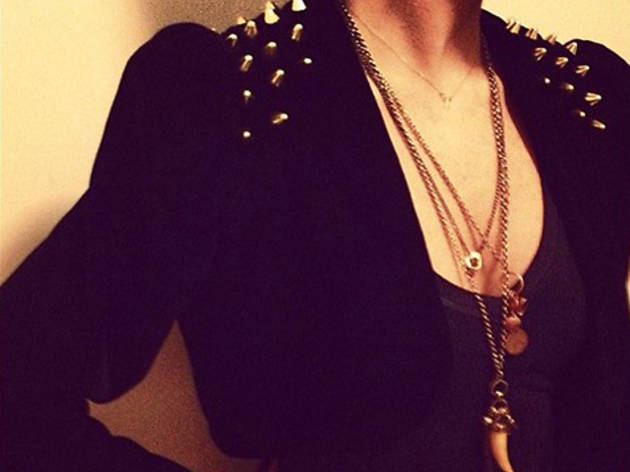 11/16
"Michelle Garrard (styledbymg.com) creates one-of-a-kind custom studded pieces like leather clutches or denim jackets. I often wear her items onstage when playing with Velta."—Emmy Wildwood, 28; Williamsburg, Brooklyn; president and owner of Tiger Blanket Records & Vintage Boutique and lead singer of rock group Velta
12/16
"I like Michael Calloway's [men's and women's clothing] and his (michaelcalloway.info) use of different fabrics. I feel like he's somewhere in the middle of Issey Miyake and Vivienne Westwood, a nice place to be. Tobell von Cartier [pictured] (von-nyc.com) makes corsets that are little works of art. They are very over-the-top—you definitely have to be confident to wear one. Deryck Todd (derycktodd.com) makes great baseball caps and bags. He's been featured in Vogue, which is a great accomplishment for a new designer."—Andrew Clancey, " '60s child," Lower East Side; owner of Any Old Iron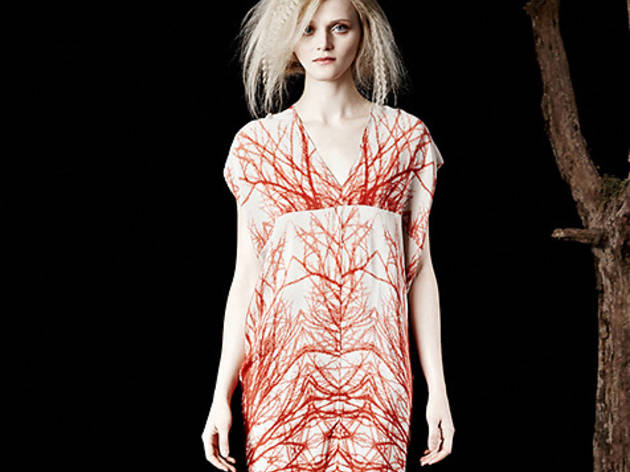 13/16
"H. Fredriksson (hfredriksson.com) is one of my favorite local lines. The designer, Helena Fredriksson, manufactures locally and carries over successful styles from previous seasons. She works heavily in silk, which is one of my favorite natural fibers. And her pieces look great on women of all shapes."—Loriann Smoak, 29, Nolita; owner of Condor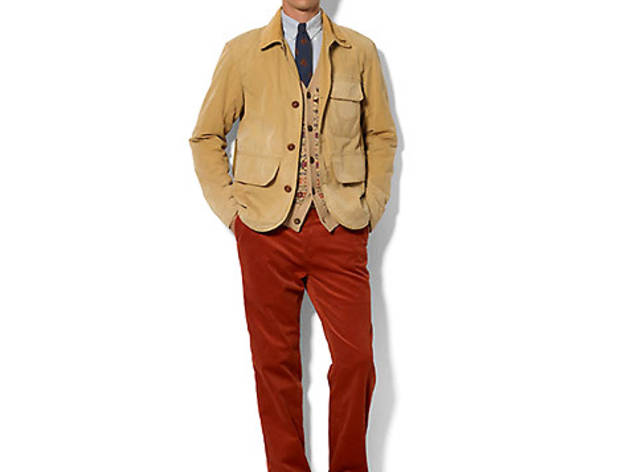 14/16
"[Women's clothing designer] Donna Ricco—she has class. And Ralph Lauren [pictured] (ralphlauren.com). He's a Libra, like me, and he has style."—Julius Debruhl Lewis, "107"; Forest Hills, Queens; owner of Julius Debruhl Lewis Design Studio Inc.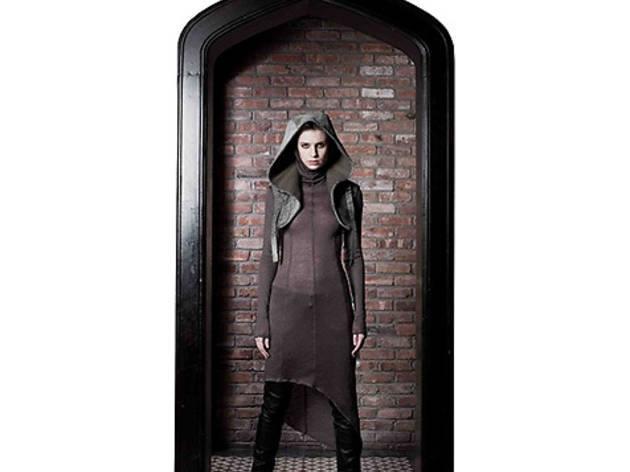 15/16
"Dominic Louis [pictured] (dominiclouis.com) is one of my favorite local [unisex clothing] designers. His attention to detail choice in fabrics is mind-blowing. The way [womenswear designer] Heather Lawton (heatherlawton.com) mixes fabrics and refines every detail with her garments has me hooked, along with the way she uses fur. Daniella Kallmeyer (daniellakallmeyer.com) makes amazing, wearable pieces for women that are both practical and edgy at the same time. I like practical pieces with an avant-garde twist because, after all, the point is to wear it."—Judson Harmon, 21, Hell's Kitchen; model, stylist, designer and owner of Odd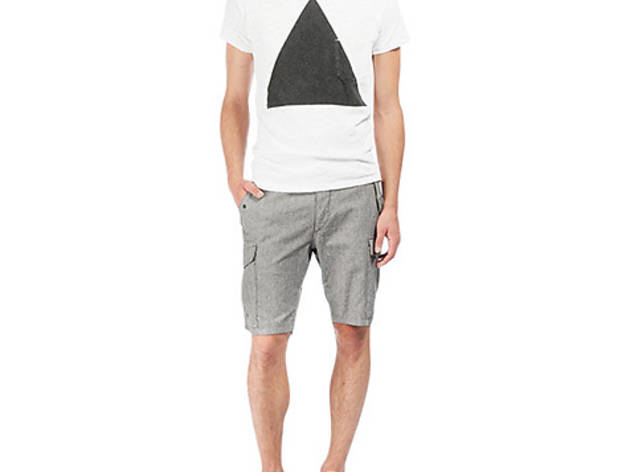 16/16
"Most of my clothes come from Paris, but I also love [David Neville and Marcus Wainwright of] Rag & Bone (locations throughout the city; visit rag-bone.com). Their jeans fit and look amazing, and if you ask, they will tailor them to your liking, which is precious."—Bertrand Thomas, 42, Upper East Side; cofounder of Caudalie
New York designers: 2013's most stylish picks
Find out who Time Out's most stylish New Yorkers of 2013 picked as their favorite New York designers.
Discover the New York designers you should know about, with recommendations from our most stylish store owners. Their favorites include Jason Wu (actor Zoe Saldana namechecked Wu in our fall fashion issue) and Victoria Bartlett of VPL, who was picked twice this year and got a shout-out from haberdasher Orlando Rene Palacios in 2011.

RECOMMENDED: Most stylish New Yorkers