New York spas in Boerum Hill, Cobble Hill and Carroll Gardens
With some of New York's best restaurants located in these 'hoods, it's easy to forget about the great New York spas nearby. Relax at these cozy spots.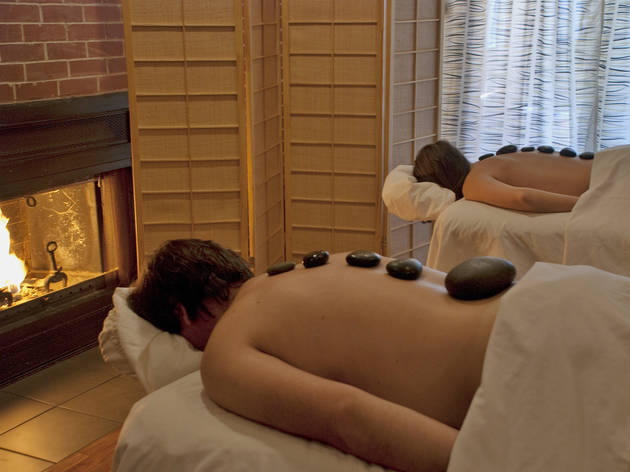 1/3
Photograph: Dawn Philips
Element Natural Healing Arts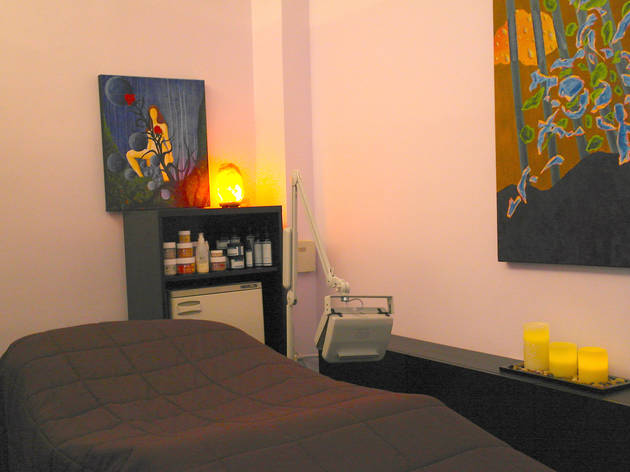 2/3
Photograph: Felix Placencia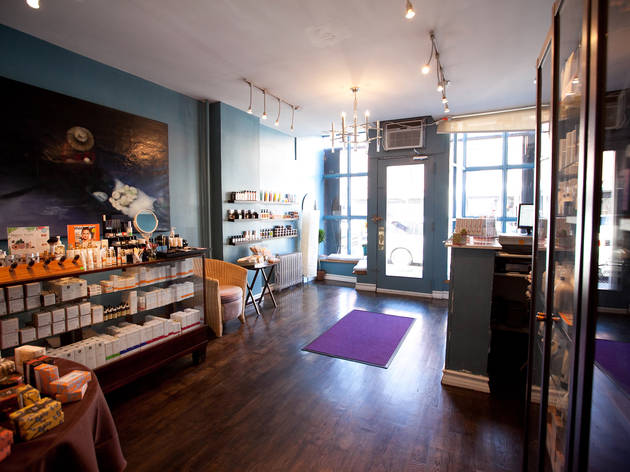 3/3
Photograph: Miana
Take a break from knocking off places on our 100 best restaurants list and treat yourself to some calorie-free indulgences at the New York spas in this Brooklyn hood. For good measure, brush up on your spa etiquette.

RECOMMENDED: New York spas guide 2013
Element Natural Healing Arts: Scalp treatment
As I lay on a heated table, my massage therapist, Jenelynn W., combed organic conditioning oils into my locks, using circular motions to knead my scalp and neck and relieve built-up tension. The lightly scented potions contained jasmine, rosemary, sage and neem oils that, Jenelynn explained, come from India and promote hair growth. When the 30-minute session concluded, the sinus pressure around my eyes and temples had vanished, and the calm lingered through the evening, segueing into the best sleep I'd had in a long while. 718-855-4850, elementhealing.com. Regularly $50, as a 15min add-on to another treatment $45. Mention TONY when adding a 30min scalp treatment to any massage (30, 60, or 90mins) to receive a full-size bottle of coconut-jasmine conditioning hair oil (normally $15) through Feb 28.
Anor Spa: HydroPeptide antiaging facial
Facials have always made me nervous, but my aesthetician, spa owner Charos Placencia, assuaged my concerns by asking me spot-on questions about my health and beauty regimen and answering all my questions thoroughly and patiently. She's a big proponent of Ilike's organic skin-care line, which contains whole fruit and herbs, and applied those tonics on my combination skin. Using calming, hydrating masks and scrubs that containing chamomile, peppermint, bearberry, vitamin C, and other healing oils and extracts, Placencia made my face glow. When I first heard the terms acid, scrub and peel in her description of the process, I panicked, but none of the products she caused irritation. The cooling HydroPeptide Instant Miracle mask, which gives the skin some Botox-like smoothness, ended up being my favorite. She also intermittently massaged my hands and arms with a moisturizing virgin coconut oil, and cleaned my skin with a warm towel laced with lavender essential oils. Toward the end of the 70 minutes, Placencia applied pearl extract around my peepers, noticeably reducing my under-eye dark spots. A week later, I was still of the blotchy red marks I'd encountered after other similar treatments. 718-483-1403, anorspa.com. Regularly $100. Mention TONY when booking to receive this service for $136 with an LED add-on (regularly $160) through Feb 28.
Area Emporium and Spa: Jurlique antioxidant body polish
This 30- to 45-minute service showed me just how much I neglect my skin, despite what I thought were super-clean tendencies. First, my aesthetician, Gail Wauford, soaked my freezing cold toes in a warm, purifying bath containing sage essential oils. After I got situated facedown on a massage table, she used a dry brush to exfoliate my parched skin before applying Jurlique's exfoliating body gel—a mixture of walnut-shell powder, green tea, rosemary, lemon balm and grape seed—on my legs, arms, feet and back.She rubbed the serum in the same direction that blood flows through the body: up along my limbs toward the heart. Rose-tinged lotion, fortified by avocado and marshmallow extract, locked in moisture, especially in my once-dessicated legs. Once Wauford wiped me down with a warm compress, my body looked less flaky and I felt wholly refreshed. I even went three days without needing to apply any moisturizer on my legs or upper arms before bed. Bonus: You get to keep the body brush for long-term maintenance. 281 Smith St between Degraw and Sackett Sts, Carroll Gardens, Brooklyn (718-624-3157) • 389 Court St between 1st and 2nd Pls (718-797-3699) • areabrooklyn.com. Regularly $80. Mention TONY when booking to receive 10 percent off this service, plus a free yoga class at one of two Area yoga locations.
Cozy Nail & Spa: Spa pedicure
You might have to wait a bit if you don't make an appointment at this teeny spot—there are only three pedicure chairs—but the reflexology incorporated into its signature treatment makes any short delay worthwhile. My technician began by rubbing a peppermint-scented mask on my shins, then kneaded my aching toes and heels. Once the thick substance dried, she removed it with warm water, slathered on a cooling mud layer and applied a warm, peppermint-scented exfoliating scrub all over my toes and the tops of my feet. Another leg massage worked out pains all the way up to my knees. The appointment wrapped up with my toenails getting meticulously shaped and painted. My only regret was that the frigid weather meant I couldn't show off the summery shade I'd chosen. 718-643-1735. $40.