Heads up! We're working hard to be accurate – but these are unusual times, so please always check before heading out.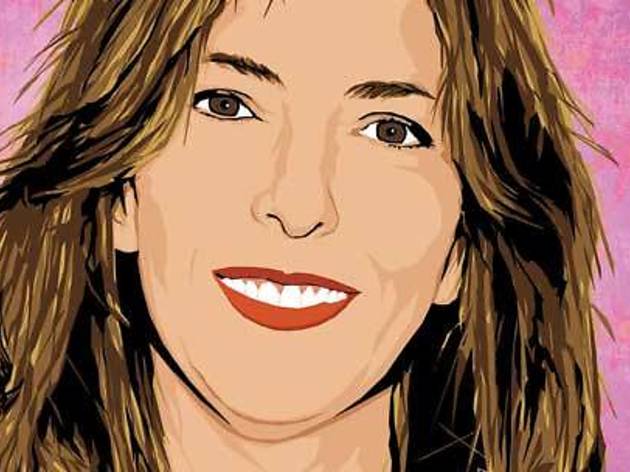 The Hot Seat: Nina Garcia
The ultimate style judge says enough with the leggings.
"I'm a big fan of your magazine—especially the back page," Marie Claire's fashion maven tells us. And we believe her. Why? Because just a few breaths later, Nina Garcia launches into a spiel about how she's "very frank" and likes to "speak my mind." And with a new season of Project Runway about to air and her newest fashion book, The Style Strategy: A Less-Is-More Approach to Staying Chic and Shopping Smart, hitting the shelves, Garcia has lots to talk about.
RECOMMENDED: Full list of Hot Seat interviews
This is your third fashion book! What makes it a must-have?
Style Strategy is about shopping smart, staying chic and making it all last. It's about showing women how to shop for value without compromising style. So it's very relevant for us now.
Your title says "less is more." Is that really true?
It's more of a warning to choose carefully what you buy instead of going for the trends. I know some of them are available at very inexpensive prices, but you fill your closet with all this stuff that, in three months, you won't want anymore. You'll end up spending more money than you save. If you invest in something a little more expensive with longevity, you'll use it more. How many girls do you see walking down the street in those faux-leather leggings? That trend is just like, ugh!
Wait, are they not cool?
They were cool in the beginning, but now, if you go down to the Meatpacking District on a Thursday night, you're gonna see countless girls wearing very similar outfits. Do you want to be the girl that stands out or the girl with the uniform? Why would you want something that everybody else has?
What is it that you want this fall?
There's a pair of leopard platforms that I covet. I forget the brand name but they're by Charlotte Olympia Dellal. They're pretty fantastic shoes. I'm all about the high heel; I think it's the sexiest accessory ever made, including lingerie.
Sexier than an amazing bra?!?
Yeah. I think men respond very well to high heels. They give you a good attitude, and it doesn't matter what size you are.
How do you pick your outfits for filming? There must be a lot of pressure for you to look good.
At the beginning it was a real lesson in what you can wear on TV, because they don't like you to wear a lot of black or white. Hello! All I wear is black or white. You get the hang of it, though, but sometimes you're like, "This is what I'm wearing! I want my black shirt and maybe I'll put on a necklace." But yeah, it's different than getting dressed for work. It's also only from the waist up that you're seeing me.
Are you trying to tell us you wear pajama pants?
No, unfortunately not. For that millisecond that you might see my feet I always keep my shoes on.
Was it weird to film Project Runway in L.A. instead of New York?
There were definitely drawbacks. I think New York is the center of fashion, even though L.A. has a lot of heritage and the glamour of Hollywood. I missed the energy of New York; just being at Parsons is very inspiring. But all in all I thought that it was a good idea to move to L.A. for this one.
There was a lot of kicking and screaming in the beginning from the cast. What made you change your tune?
It was already very bittersweet to move from Bravo to Lifetime, and this move helped the whole process. We embraced it once we were there. It was about Hollywood, it was about glamour, it was about the red carpet; it was terrific.
Yeah, so Lifetime.... They've got a lot of sappy lady movies.
I just saw that Heather Locklear movie. She gets divorced and goes to Hawaii on vacation. She's a cougar and she falls in love with a lifeguard. It was, like, a two-night movie and I watched every single minute.
Those things are so bad, but you can't stop watching.
Yeah, they're such a guilty pleasure. I found another one last night. It was late and I was trying to get to bed. The Oxygen network has a show about cosmetic surgery. Oh my God, it's about what happens in this doctor's office. They're all Botoxed to death. It's hysterically funny.
Project Runway premieres Thu 20 at 10pm on Lifetime. Nina Garcia will be signing copies of The Style Strategy at the Tribeca Barnes & Noble Wed 26 at 7pm.
Buy The Style Strategy on Amazon.com now | Buy it on BN.com
You might also like
See more Hot Seat
See more in Film
See more in Books