Heads up! We're working hard to be accurate – but these are unusual times, so please always check before heading out.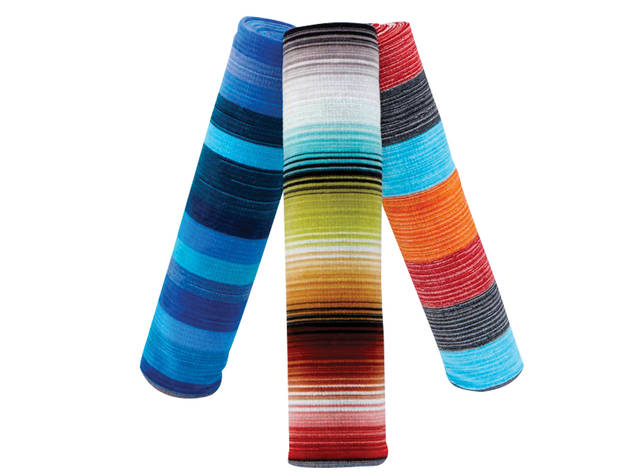 1/5
This stylish towel ensures you won't leave the beach feeling icky from too much sand stuck in unwanted places. The back is woven tightly into a tropical mat design to provide a thick barrier between you and the ground, while the other side features a velvety-smooth quick-dry texture, for comfortable lounging or drying off from the ocean. Towels by GUS Riviera Collection anti-sand beach towels, $36 each, at towelsbygus.com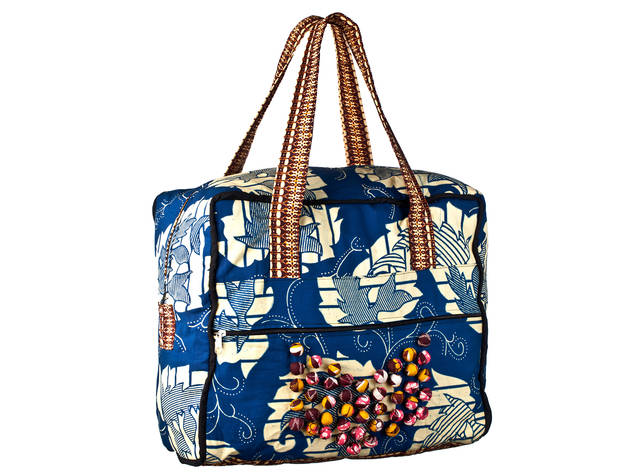 2/5
If you've purchased jewelry from Dannijo's website within the past year, you've probably noticed that your order came in a gorgeous patterned pouch—the result of a partnership between the local bauble brand and Indego Africa (indegoafrica.org), a nonprofit that works with women artisans to sell their handicrafts for fair-trade wages. Now, sisters Danielle and Jodie Snyder have teamed up with the ladies of Rwanda's Cocoki cooperative to create this bohemian-luxe weekend bag, featuring a fabric rendition of Dannijo's signature bib-necklace pattern. Each satchel arrives with a signed photo of the woman who handmade it. Dannijo Cocoki Bleu bag, $195, at dannijo.com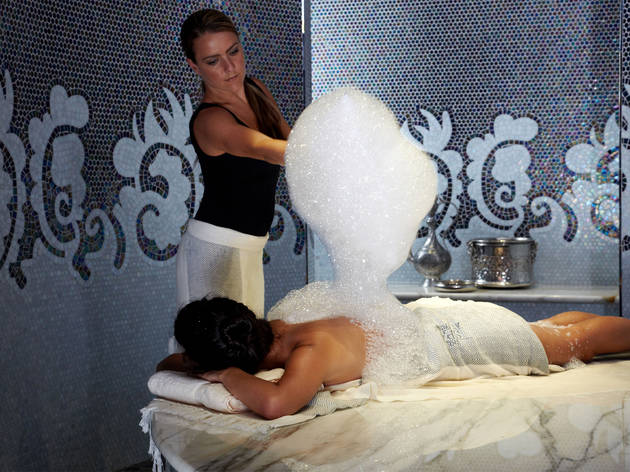 3/5
Slough off dead cells with this 60-minute full-body exfoliating treatment that uses skin-nourishing Moroccanoil products. You'll begin by lying on a cushioned bed, beneath a seven-head Vichy shower. After you are draped in towels, your technician (we recommend Stephanie Fernandez) scrubs on an orange-peel exfoliator that contains natural ingredients such as avocado, grape-seed and almond oils. Once the vitamin-E–enriched polish has been applied front and back, hot water streams from the overhead spouts and rinses it away. While soaking under what feels like warm rain, you'll be treated to a 15-minute oil-infused scalp massage, followed by a hydrating hair mask. Finally, a blend of argan oil and shea butter is applied to your entire body. The treatment ends with a 20-minute soak in a bubble-and-jet-filled tub. If you need further relaxation, head to the spa's lounge to unwind in the sauna and luxurious shower. Moroccan Rain Body Polish weekdays $153, weekends $166 (normally weekdays $180, weekends $195); at Trump SoHo hotel, 246 Spring St between Sixth Ave and Varick St (212-842-5505, trumphotelcollection.com). Mention TONY to receive this discount through July 31.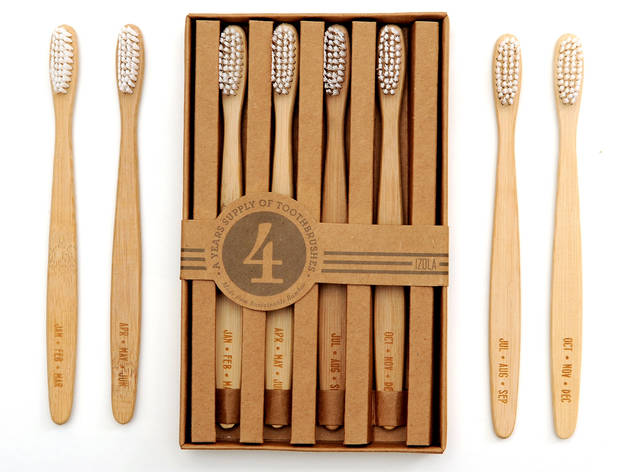 4/5
Unless you set a reminder on your iPhone, chances are you never remember when it's time to toss your toothbrush (every three months is recommended). These sustainable-bamboo models are handily printed with the months you're supposed to use them, ensuring you won't hang on to a grimy set of bristles for too long. Izola Months toothbrush, four for $13, at izola.com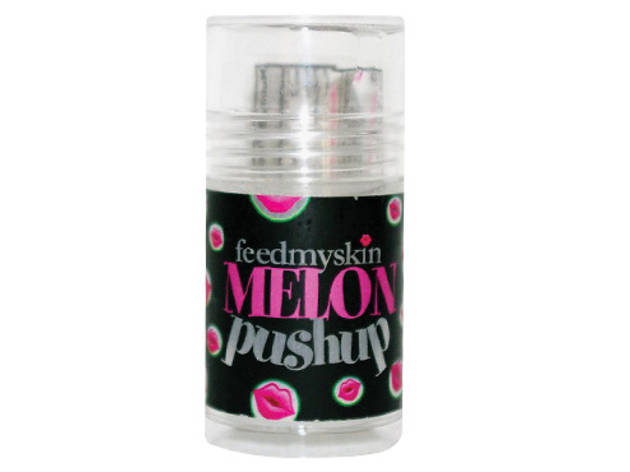 5/5
Modeled after the icy treats you likely devoured at summer camp, this organic, cooling face mask is a refreshing way to soothe puffy or sunburned skin. Store it in the freezer, then smooth the nutrient-packed stick over your face to tone and hydrate. FeedMySkin Melon Pushup face mask, $15, at feedmyskin.com
Our obsessions (July 12–18, 2012)
This week we're craving cooling face-mask pops, anti-sand towels, a charitable bag from Dannijo and more.