Heads up! We're working hard to be accurate – but these are unusual times, so please always check before heading out.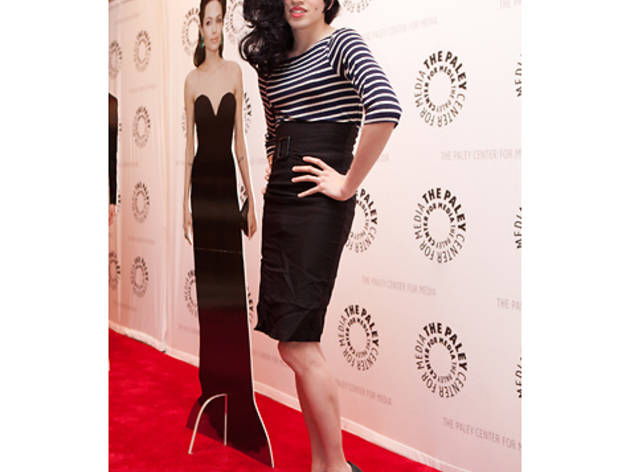 1/35
streetfashion1Vixen Novak, 22; actor; Clinton Hill, Brooklyn "I dress up like this all the time," the actor says. Novak's classic striped top is from H&M (hm.com), and her high-waisted, Old Hollywood--style skirt is from "some store in Soho."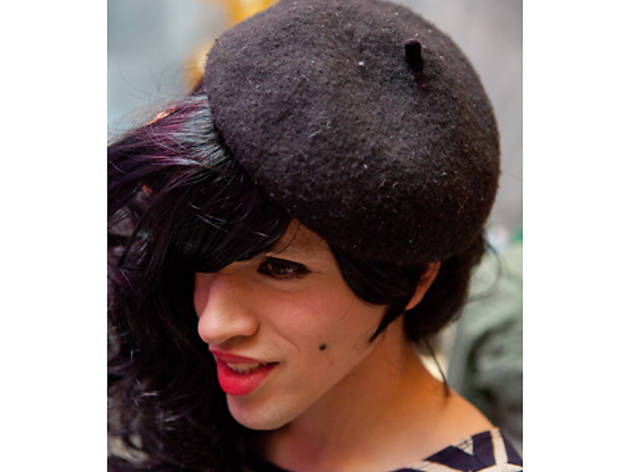 2/35
streetfashion2She adds a dose of Parisian femme fatale with a black beret from American Apparel (americanapparel.net).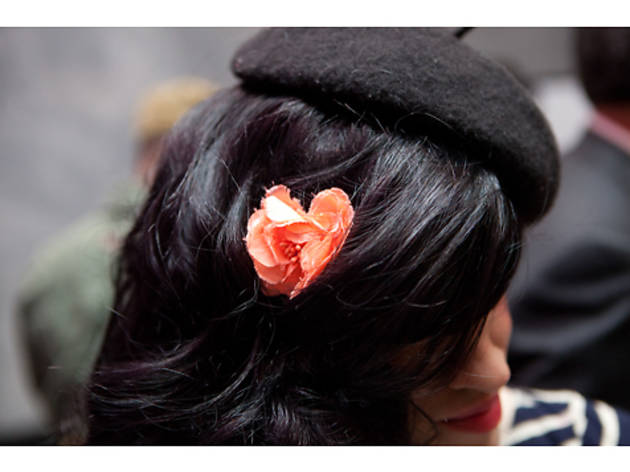 3/35
streetfashion3A peachy flower pin adds a splash of color.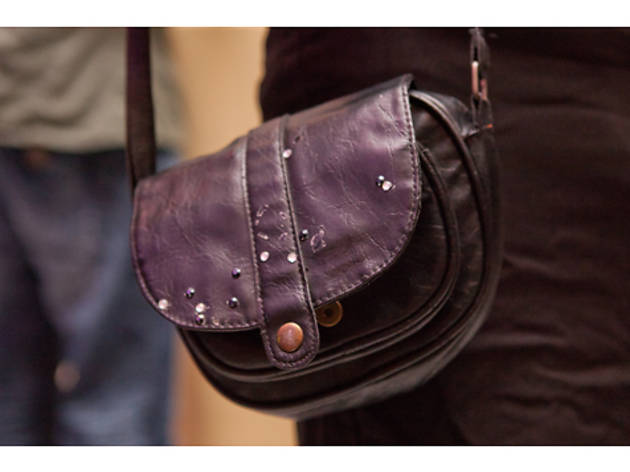 4/35
streetfashion4Her mini purse is a custom design by Hannah Peyser (hannahpeyser.com).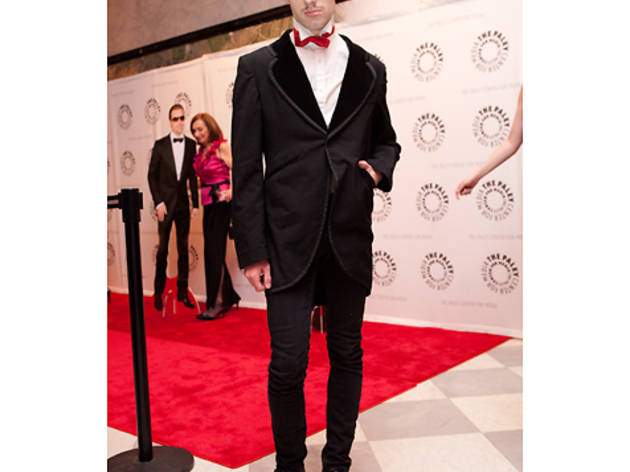 5/35
streetfashion5Josef Vonweikkman, 22; director; Clinton Hill, Brooklyn "Classic and vintage with a touch of modernism" is how Vonweikkman describes his fashion sense. He rivals the red-carpet stars with a dapper blazer from an upstate vintage shop, complete with velvet lapels. Underneath, he sports a white button-down by Armani (armani.com) and adds a modern element with black skinny jeans from H&M (hm.com).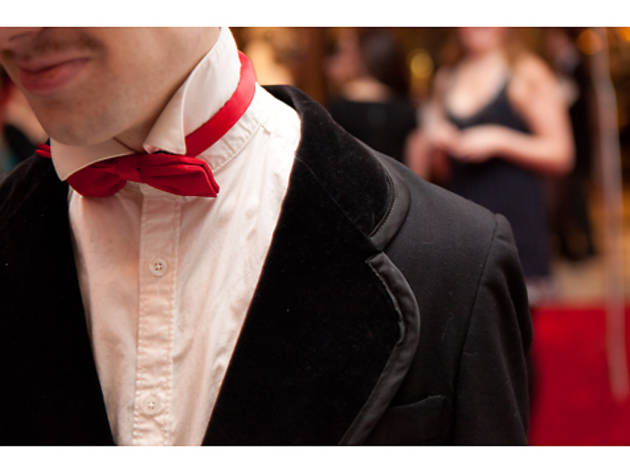 6/35
streetfashion6Vonweikkman wears his shirt casually wrinkled and juxtaposes it with an elegant bow tie from American Apparel (americanapparel.net).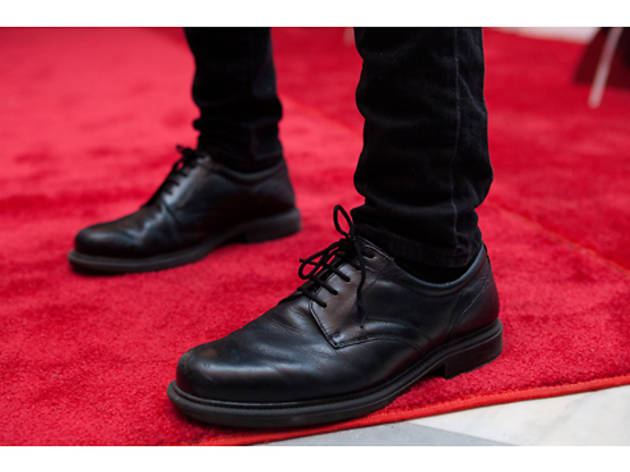 7/35
streetfashion7He wraps up the ensemble with black oxfords from Brooks Brothers (brooksbrothers.com).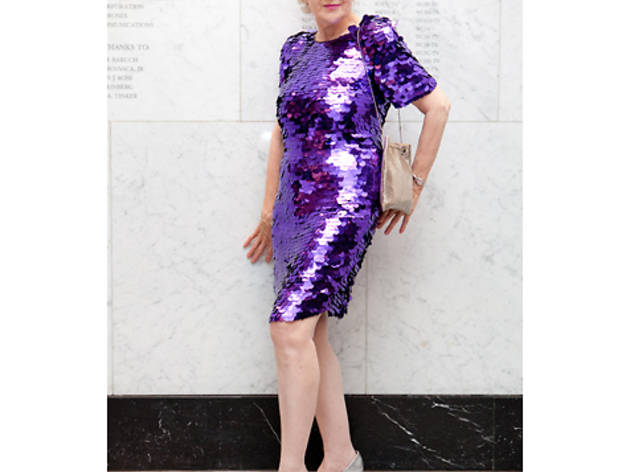 8/35
streetfashion8Darlene Larson, 74, showgirl and tour guide, midtown "I love to dress up," Larson explains. "My favorite word is glamour." The showgirl dazzles in a sequined showstopper that she purchased many years ago.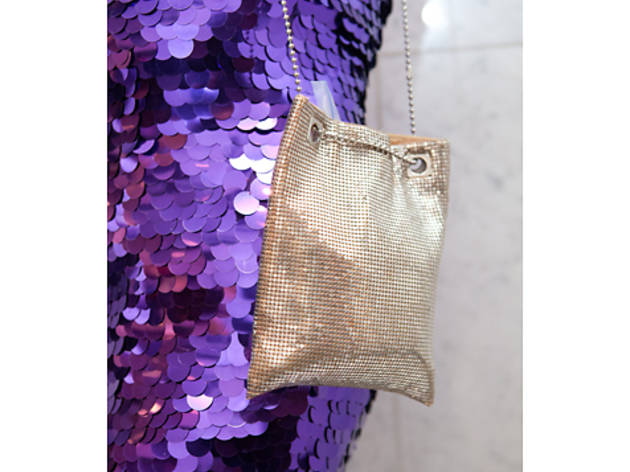 9/35
streetfashion9"It's so old I don't remember," she says of her metallic pouch's origins.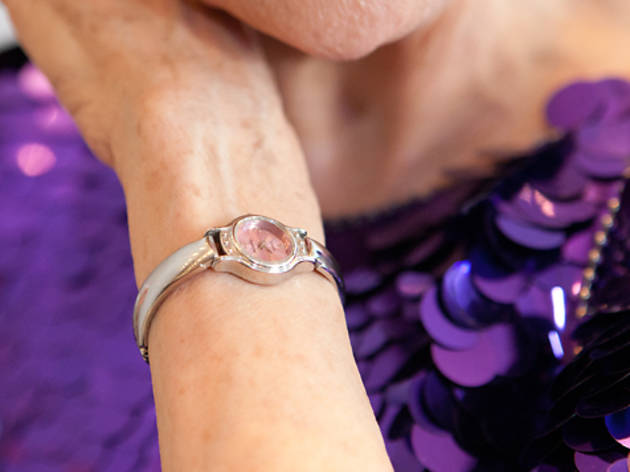 10/35
streetfashion10A simple, ladylike watch (also picked up years ago) complements the ostentatious outfit.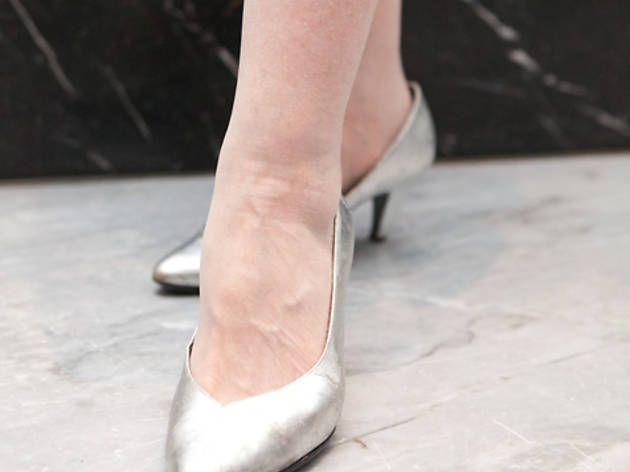 11/35
streetfashion11She keeps it classy with these vintage silver heels of yesteryear.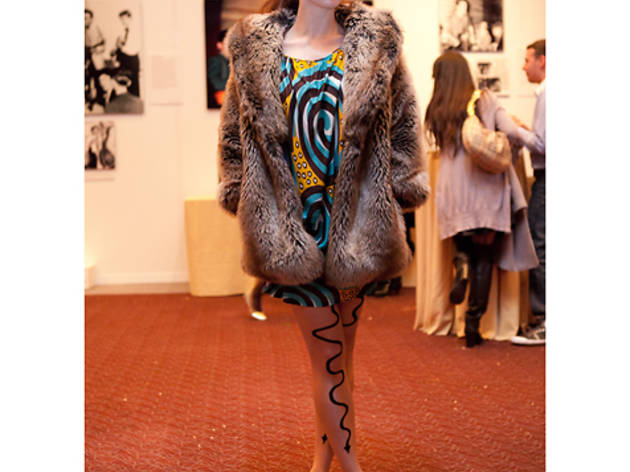 12/35
streetfashion12Lia Chavez, 32, artist, Tribeca "I enjoy dressing up on a daily basis," says Chavez. She lights up the room with a vibrant printed mini dress by Eley Kishimoto (eleykishimoto.com) she bought in London, and covers up with a glamorous vegan-friendly faux-fur coat she picked up from Barneys Co-op (barneys.com/co-op).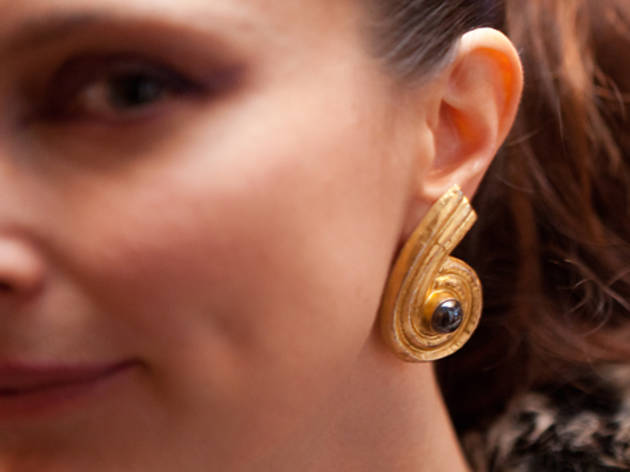 13/35
streetfashion13"I'm wearing a lot of London tonight," Chavez says as she shows off these vintage stunners she found at a market in her city of choice.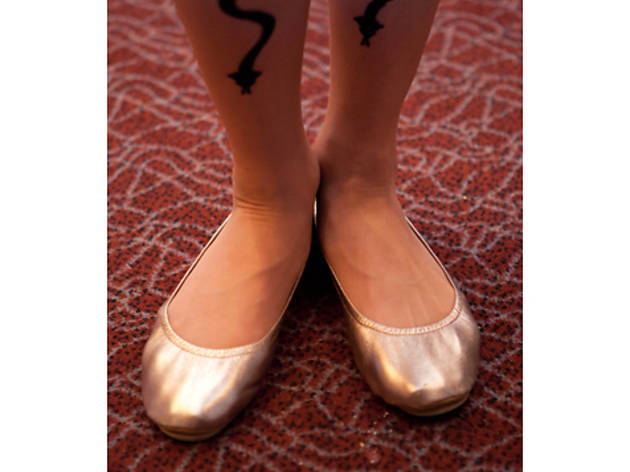 14/35
streetfashion14"These make the outfit," Chavez says of her standout stockings from Topshop (478 Broadway between Broome and Grand Sts; 212-966-9555, topshop.com), worn with gold ballet flats by Sue London (suelondon.com). "They are super comfortable. That's the only reason I wear them," she admits.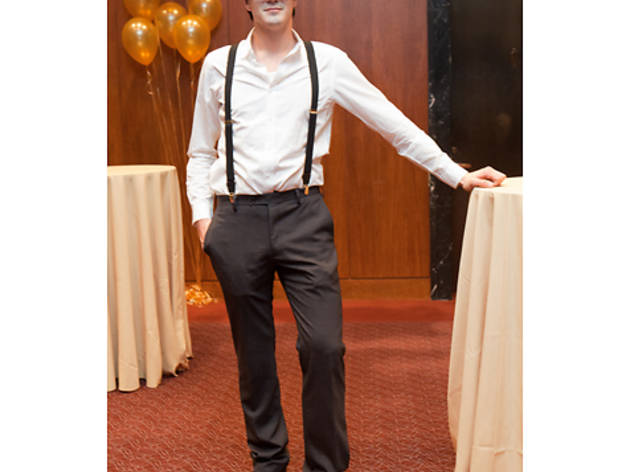 15/35
streetfashion15Nathias Tjonn, 30; musician; Park Slope, Brooklyn "This is pretty much what I do every day," the musician says, regarding his style. He sports a white button-down shirt from Uniqlo (uniqlo.com) and slacks purchased in Norway.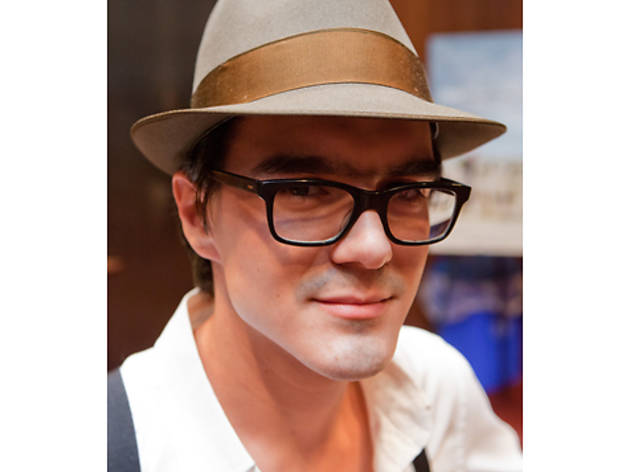 16/35
streetfashion16Tjonn's retro black frames are from Fabulous Fanny's (335 E 9th St between First and Second Avenues; 212-533-0637, fabulousfannys.com). "It's my grandfather's from the mid-'50s," the musician says of his olive-green fedora. Tjonn had it refitted at J.J. Hat Center (310 Fifth Ave at 32nd St; 212-971-0407, jjhatcenter.com).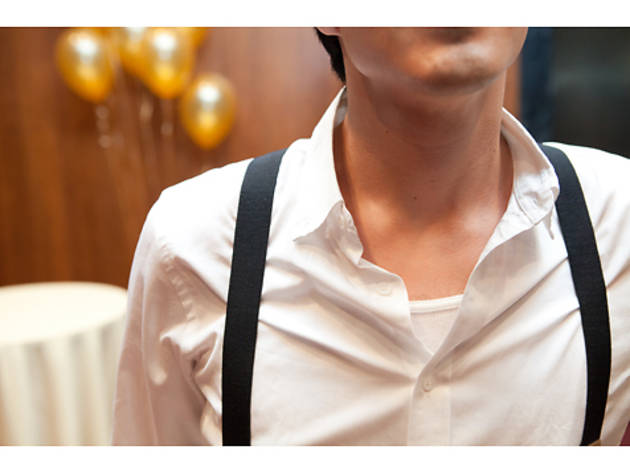 17/35
streetfashion17His black suspenders, also purchased in Norway, are vintage. "I started wearing suspenders last August, when a friend of mine left me a pair as a parting gift," he explains.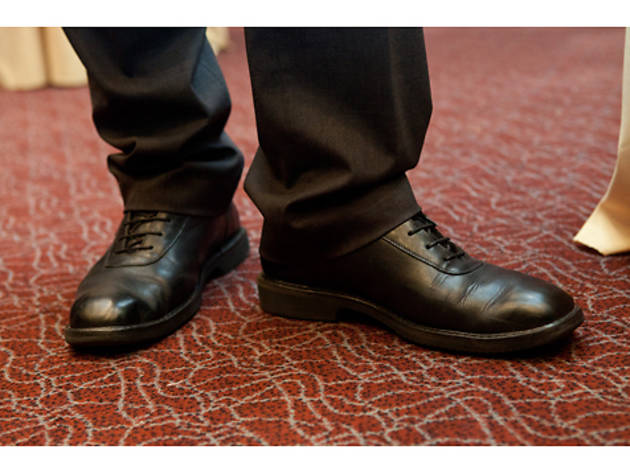 18/35
streetfashion18He picked these oxfords up in a shop near Grand Central.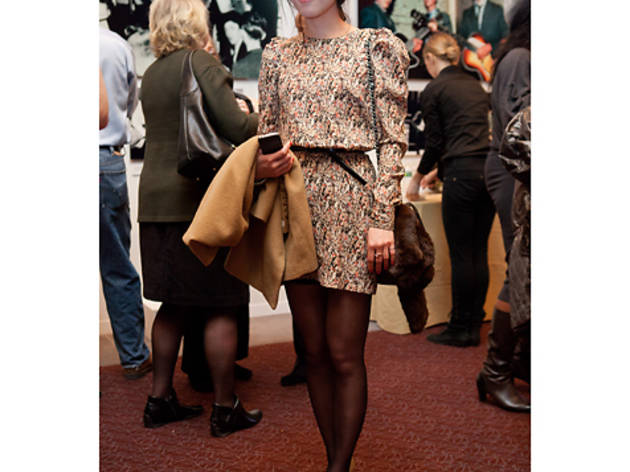 19/35
streetfashion19Yun Lee, 28, student, midtown "I like to dress up like this on special occasions," Lee explains. "I usually like to shop in vintage shops in Brooklyn and the East Village." Lee's outfit comes with a disclaimer: "I'm from Korea, so almost everything I have on is from Korea." Case in point is this floral-printed dress and camel blazer.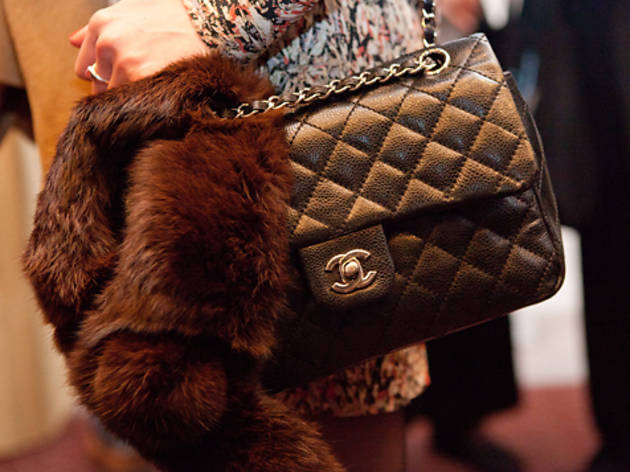 20/35
streetfashion20She shows off a classic quilted Chanel bag (chanel.com), which she decorated with a fur hat from her native country.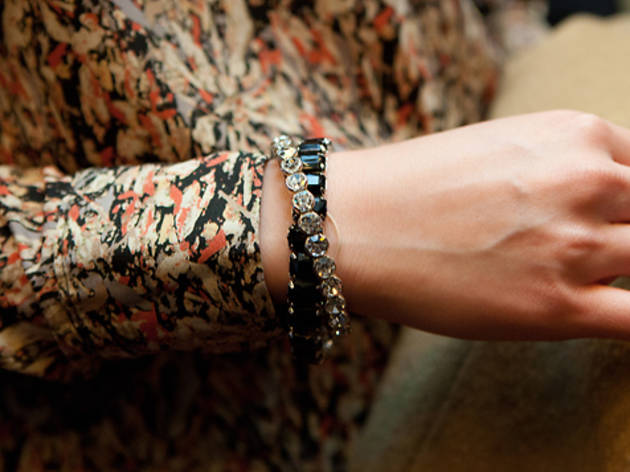 21/35
streetfashion21She accessorizes her wrist with these jeweled bracelets.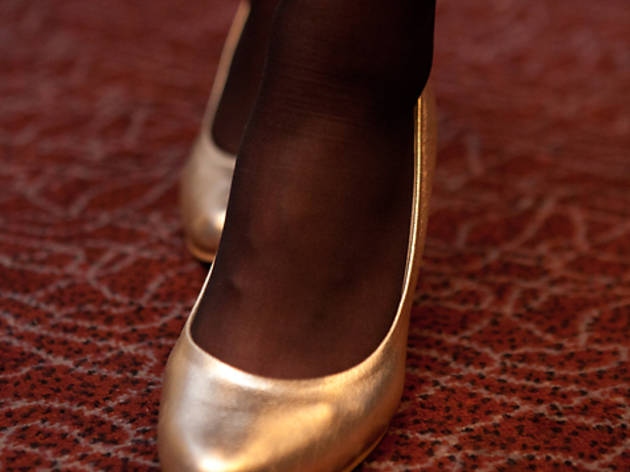 22/35
streetfashion22"I bought them on the street in Korea for about $20," Lee says of her gold pumps.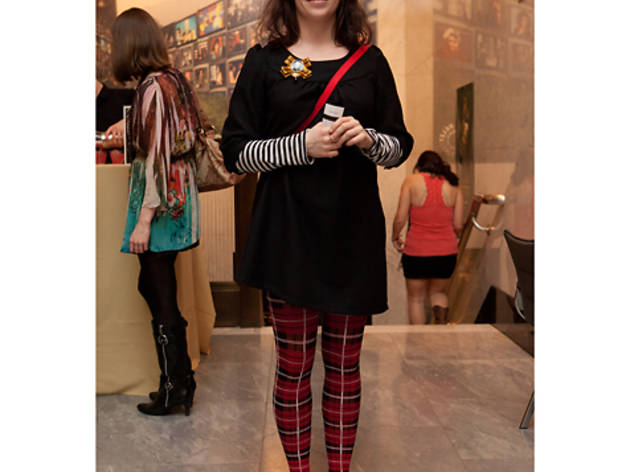 23/35
streetfashion23Tanja Auvinen, 35, secretary general at the Coalition of Finnish Women's Associations, Finland "I don't follow fashion," Auvinen explains. "I just wear whatever I want." She models a black dress she bought at a flea market in Finland, and a striped top from a Finnish boutique.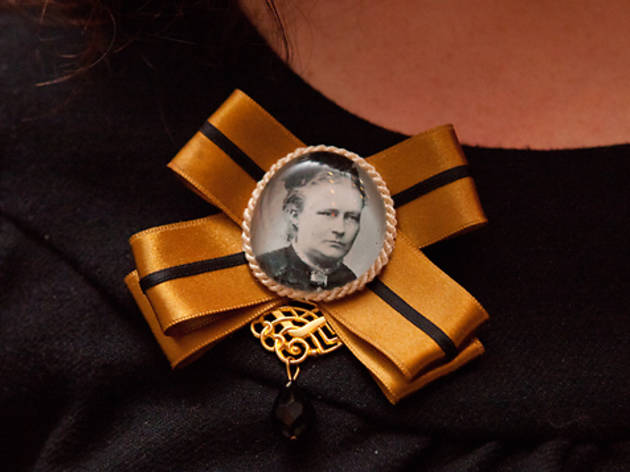 24/35
streetfashion24Auvinen pays homage to a 19th-century feminist with this gold ribbon pin.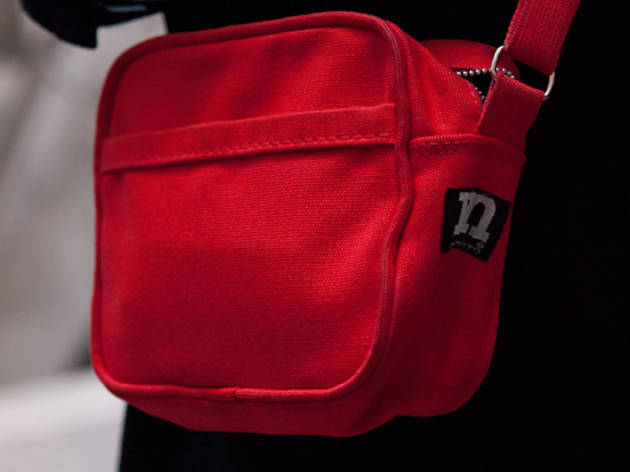 25/35
streetfashion25Her thrifted bag, picked up at a second-hand shop in her home country, matches the red carpet.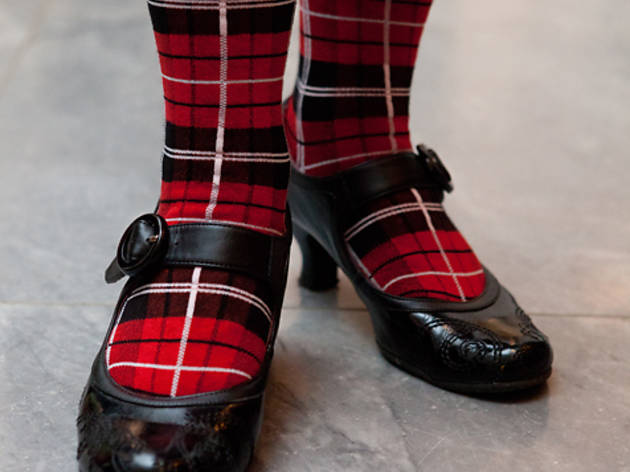 26/35
streetfashion26Auvinen's attention-grabbing plaid stockings are from Century 21 (c21stores.com). She pairs them with comfortable mary janes also from Finland.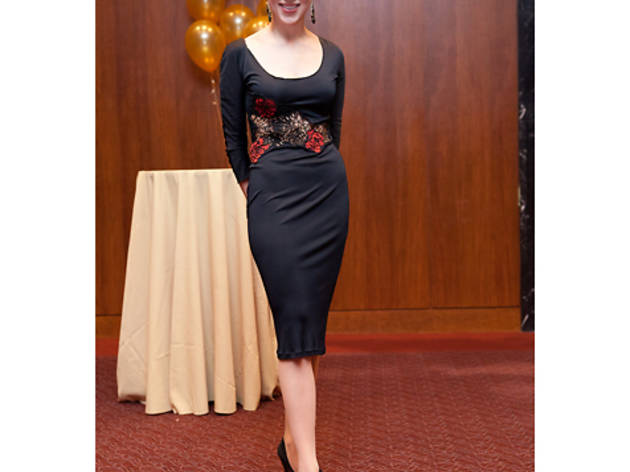 27/35
streetfashion27Megan Meagher, 33, vice president of sales; Downtown Brooklyn "I enjoy fashion terribly," says Megan. "The stuff that I have, I have forever." She debuts a stunning dress by Moschino (moschinoboutique.com). "I've had it for years and this is the first time I've worn it," she says.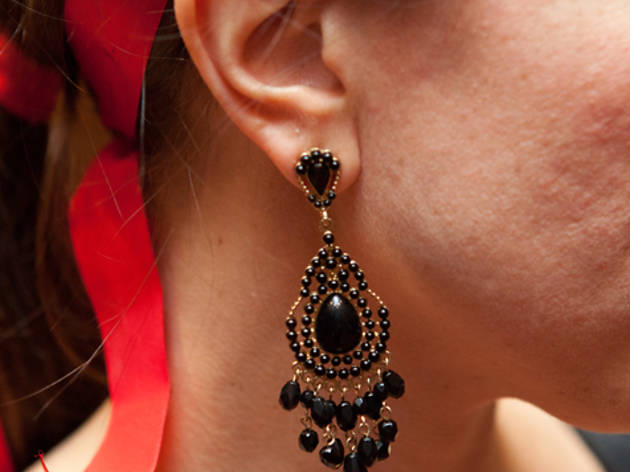 28/35
streetfashion28Her Kenneth Jay Lane (kennethjaylanesales.com) chandelier earrings wouldn't have looked out of place on Natalie Portman.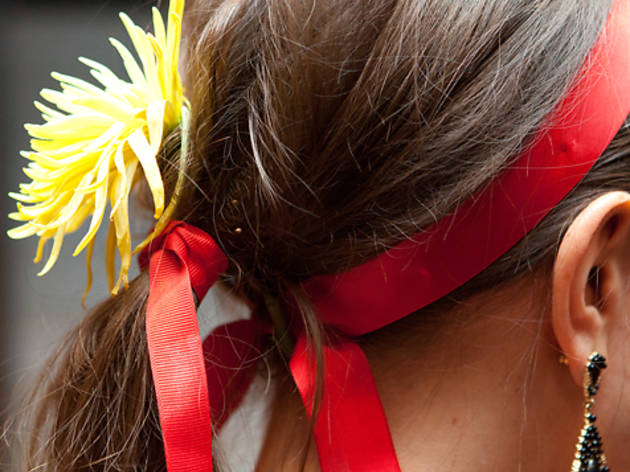 29/35
streetfashion29"Both the ribbon and the bow I saved from a gift," she says of her creative hair accessories.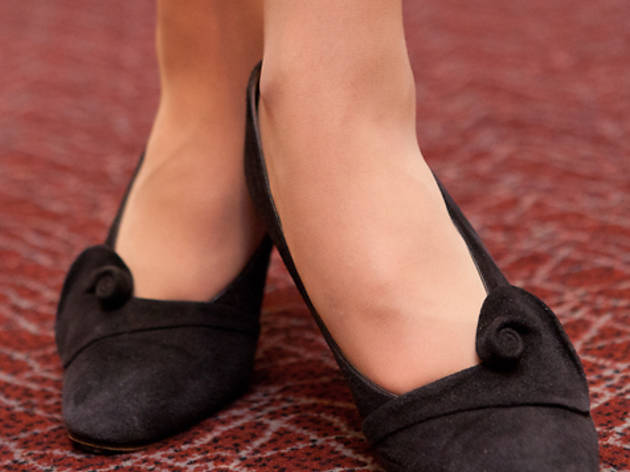 30/35
streetfashion30Her black suede heels are from a vintage shop in London.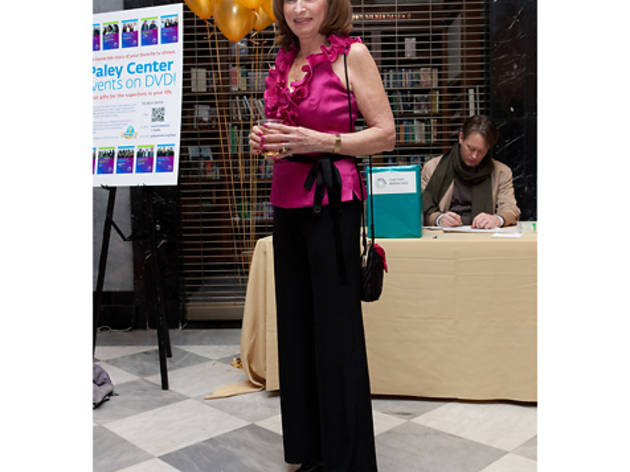 31/35
streetfashion31Phyllis McGorry, 70; extra; Bayside, Queens "It's more sophisticated and elegant, rather than flashy," McGorry says of her look. "I feel like I can wear this ten years from now." Her ruffled fuchsia top is from White House Black Market Black and White Store (whitehouseblackmarket.com), while her dress pants are from Ann Taylor (anntaylor.com).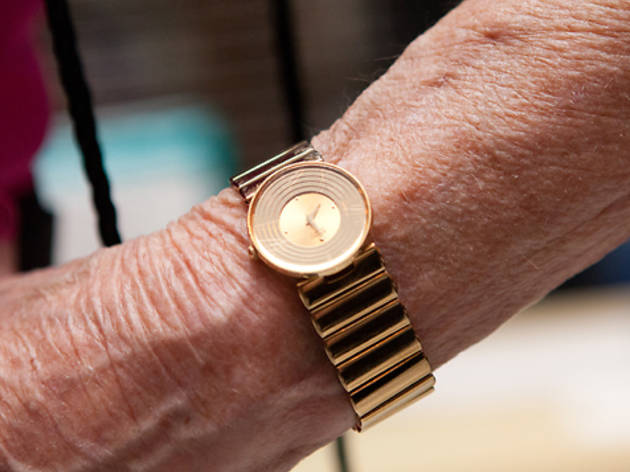 32/35
streetfashion32"It's from Switzerland, I don't recall what brand it is," McGorry says of her classic timepiece.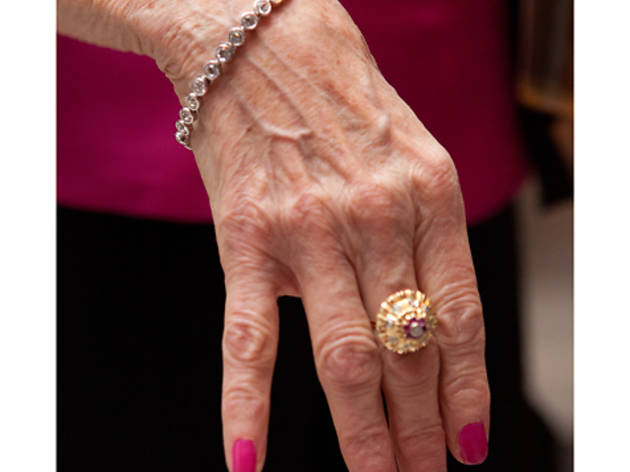 33/35
streetfashion33She wears a "cheapie" zircon bracelet alongside an antique ring purchased in England.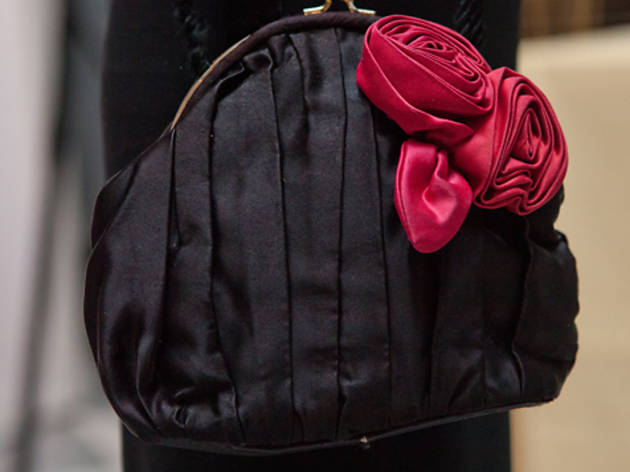 34/35
streetfashion34"I have five girls, so I have to look good, otherwise they'll tell me so," she says. This black purse with red roses is from Macy's (macys.com).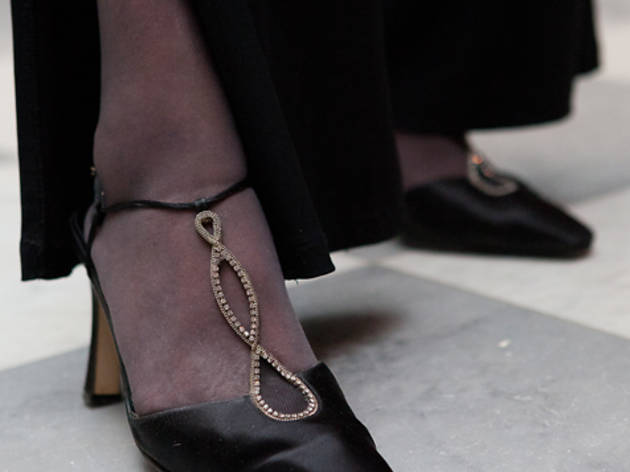 35/35
streetfashion35Her elegant heels---purchased at Nordstrom (nordstrom.com)---are perfect for sashaying down the red carpet.
Street fashion: Paley Center Academy Awards Viewing Party